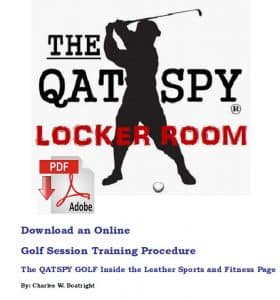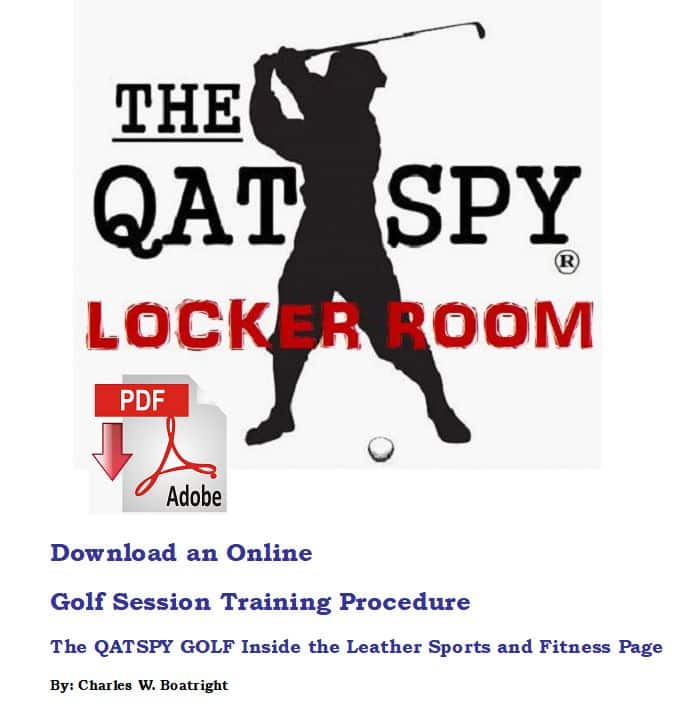 Below are list of PDF Downloads of Self-Coaching Training Process (STP) designed to improve the golfer's game based on the ASPEN Self-Coaching System. The ASPEN Self-Coaching Technique allows the golfer to take advantage of existing and ordinary skills they have already developed and apply these same skills to their golf game with notable results.
ASPEN– Apperception, Sequential, Performance, Ergonomic, Neuromuscular Self-Coaching System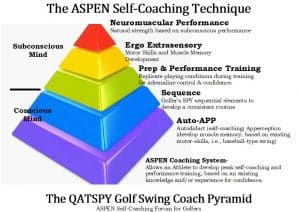 The ASPEN Self-Coaching Technique Pyramid allow the golfer to take their baseball or softball swing from the batter's box to the tee box. From research I conducted and time-lapse photography that I studied, the two swings (baseball and golf) are more similar than they are different.
I CAN GUARANTEE The golfer this, they may very well practice their golf swing using their conscious mind concerning the WHAT, but I can guarantee the golfer that once they step foot onto the golf course that they will be relying on their subconscious mind. The subconscious mind runs the show when it comes to HOW on the golf course. The golfer doesn't play golf with WHAT, but instead of HOW!
Below are downloads in PDF format that the golfer can use to improve their game, but under the FREE Health & Fitness Golf Swing Coach articles for improving your health and fitness. This also includes FREE 925-MET Diet Program of how I lost 49 pounds, or 8.5 inches in by waist. I was able to go from a 37.5 inch waist down to a 29.75 inch waist:
Introduction to SIG-Coaching Guide- The ASPEN Self-Coaching Technique:
The QATSPY Golfers Sports Psychology
Using the Golfer's Elbow Technique for POWER:
Golf Swing Tips for a Consistent Golf Swing:
Updating
Golf Game Management- How to Get Better at Golf:
Updating
Golf Lessons- Improve Your Life:
Updating
FREE Health & Fitness Golf Swing Coach:
To help get Veterans involved in golf, Operation DOG TAG allows individuals, organizations, and groups information and ability to form golf clubs to reach out to Veterans in order to get them involved with their communities and find support and fellowship. The PGA of America has worked with veterans returning from the battlefield since 1919, after WW-I. The PGA realizes the impact the sport of golf has on these veterans. Most barriers that prevent Veterans from participating in other sports, are not an issue in golf. In the coming months, I will be outlining proposals to establish Operation DOG TAG in your organization or club.