THE QATSPY® Quapaw Aviation Tactical Sportswear Performance, Your Outfitter Company
The Body is a Temple of God keep it as strong and fit as your Faith is!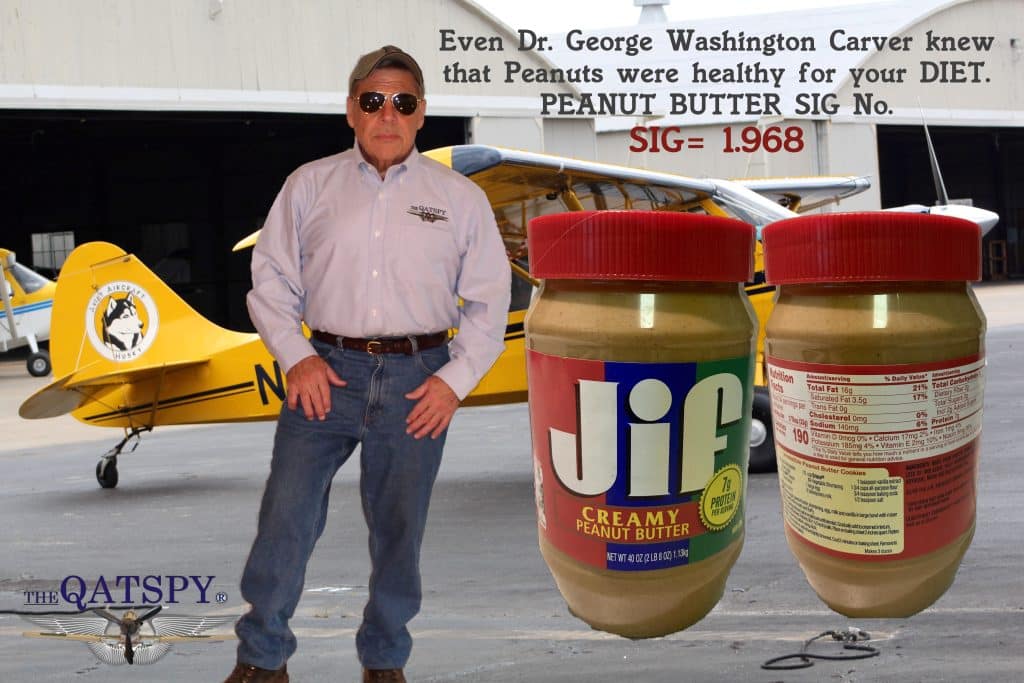 By: Charles W. Boatright, President of THE Quapaw®
The CASIMIR DIET & FITNESS Drop Lbs./Yrs– A DIET & FITNESS usually We're Focus on Dropping Lbs. & Inches and NOT Age of our Skin. I know how important diet & fitness is in doing fitness videos/modeling our Hemi-Quinn COCKPIT Collection.
March is a great time to consider getting into shape for the summertime and for vacation to wear those clothes we bought, just to look as good on us as they did in the store or online. If you are gauging the success of your diet and fitness program, it is really simple, as it comes down to this- How we look with those great fashions that caught our eye while shopping in our favorite stores or online and to put on at home to look just as good.
I should know how important a diet and fitness system is in the part of my business of doing fitness videos and modeling our Hemi-Quinn BUSH PILOT COCKPIT Collection. There is nothing that scrutinizes your health and fitness more than being in front of the camera lens. It is like being put under the lens and bright lights of a microscope. The mirror doesn't even come close to what the lens of the camera can provide you.
The Photograph is Worth 1,000 Words and a Great Incentive
But if you need an incentive to get into better health and shape, have a friend do a photoshoot of you in various poses of your current status, just for your own use. It got my attention in October of 2014, after four knee surgeries and a hip replacement. Injuries in my mid-20's later caused unbearable pain that prevented me from working out, starting in 2006 to December 2014. If you don't feel like exercising, you also lose interest in staying on your diet as well. I gained 45- Lbs. and 5.75- inches in my waistline.
That also hiked my blood pressure, blood glucose, and cholesterol numbers also. These are numbers your doctor keeps harping on you to drop, along with your weight or inches in your waistline. What got me to get into shape was a photograph after an interview I did for ESPN JOCK 96.9 FM in Springfield, MO. I was retiring to start a Sportswear and Performance business in May of 2015. That gave me just 7-months to drop 45- Lbs. and 6- inches.
During my recovery from my surgeries in November of 2014, I used my chemical engineering background, kinesiology, and analytics to develop a diet and fitness program to get me into shape and improve my overall health. I focused on WHEN I ate and WHAT I ate and my fitness workout that I had done since being medically discharged from the U.S. Army for my injuries.
The WHEN & WHAT to Eat to a Turbocharged-Calorie-Burning-Juggernaut
I knew that based on Circadian Rhythms that the healthiest time to eat was between 9 a.m. and 6 p.m. So the WHEN I ate was solved, but I just needed to determine the WHAT to eat. I was able to take nine (9) data points from off the standard Nutrition Label, below, to come up with the System Index Gauge (SIG) at or below 3.25 of foods I could eat and turn my body into a Turbocharged-Calorie-Burning-Juggernaut.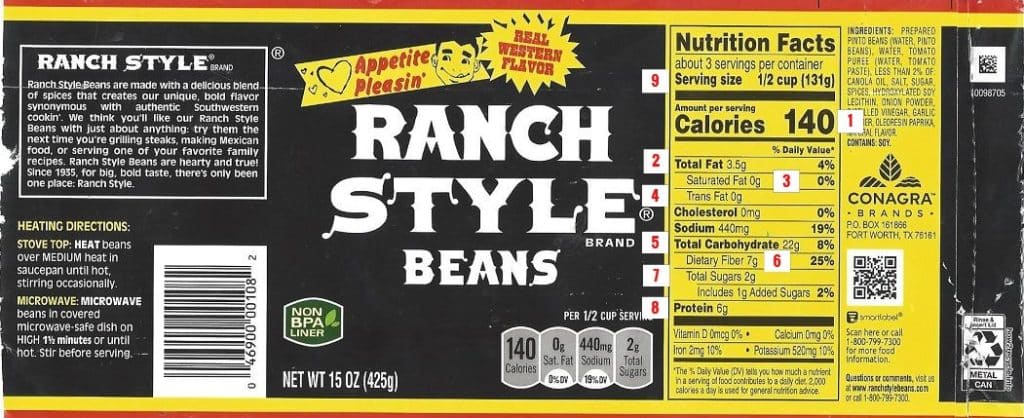 Like any engineer it isn't that we like, we actually love collecting data and documenting results, as it is in our nature. So on November 28th, 2014, I started my CASIMIR DIET and my Waistline Chart, shown below: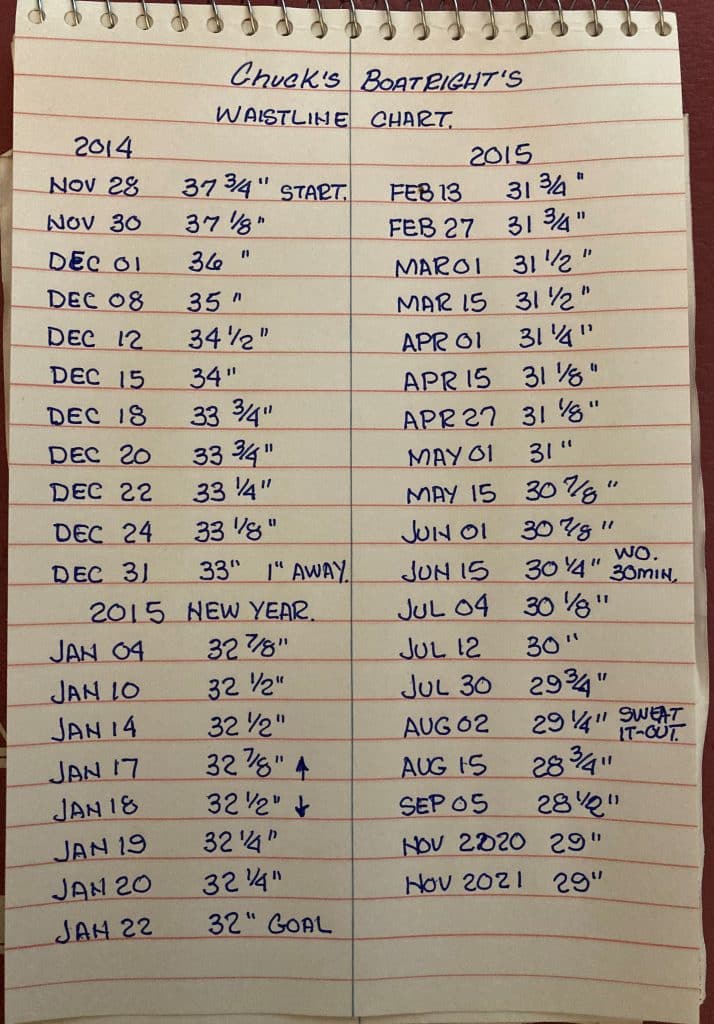 My Diet and Fitness Results in my AB Challenge
Our weather-caster, Gracie Dencausse with WJTV-12 here in Jackson, MS, forecast upper 60's for Saturday, January 07th, 2023, that is unusually nice weather for the first of January. So we scheduled a photoshoot for that Saturday afternoon where I even rode my INDIAN Scout Bobber 60 to the hangar before lunch. I always like to do photoshoots before I eat; it is more psychological than for any other reason.
Have you ever thought about the two major topics in starting a conversation?- Weather and Sports are at the top to start a conversation. I use the local weather forecast as a part of our preflights.
After our photoshoot for our Hemi-Quinn Sportswear Collection, the ground crew challenged me to an AB Challenge at age 65. They were thinking that I had gained weight over the holidays. That AB Challenge is posted below.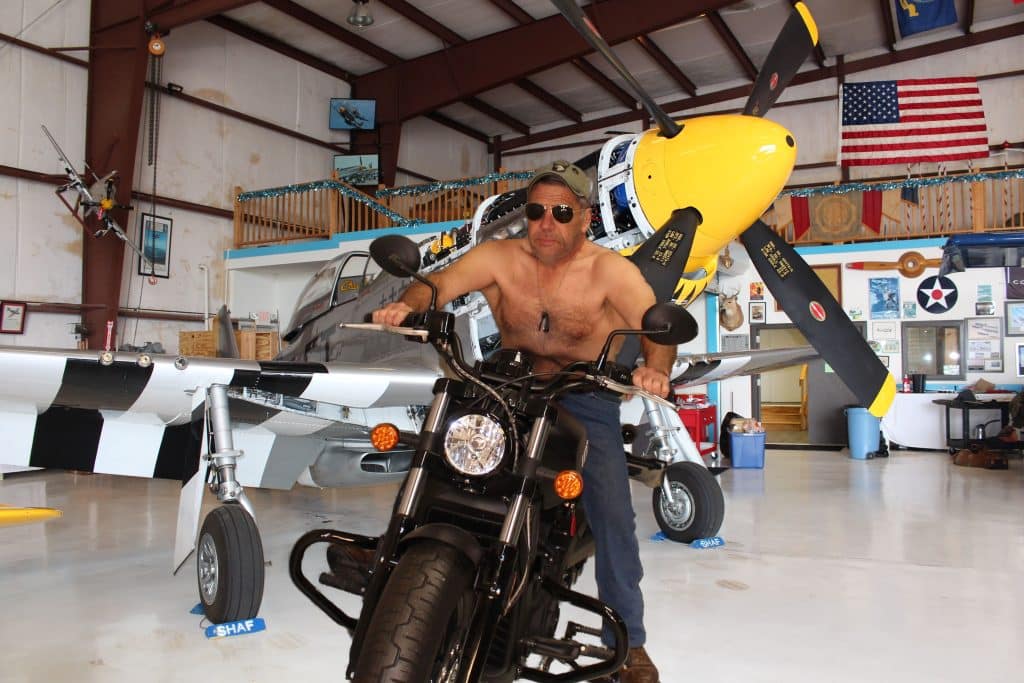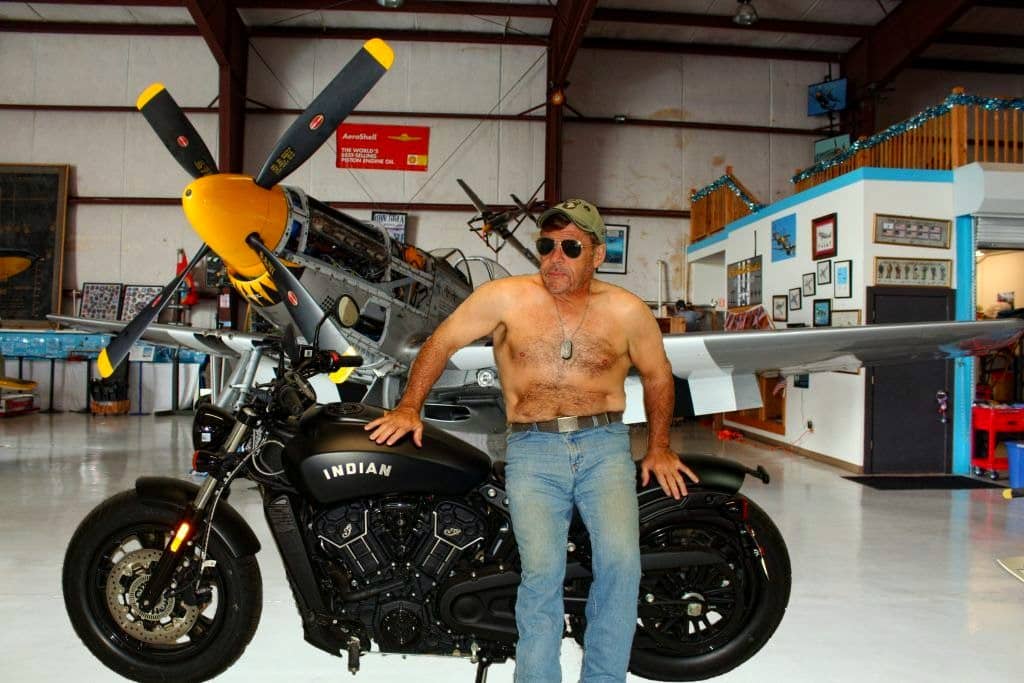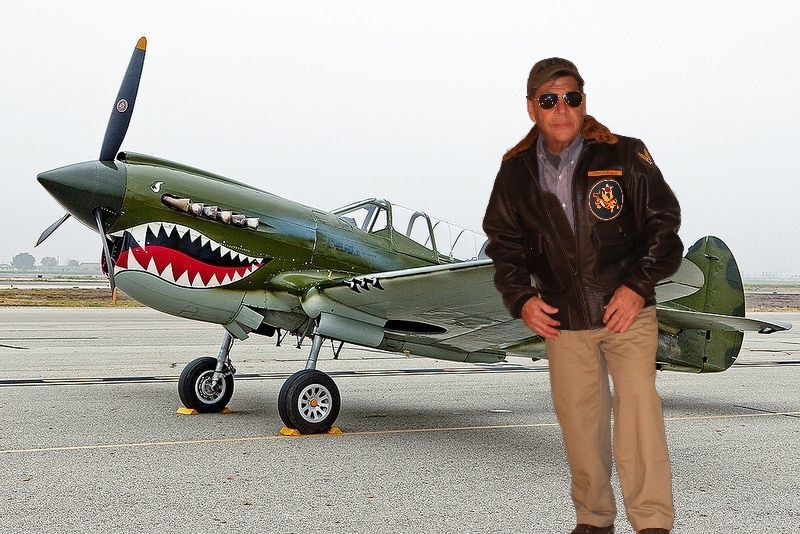 These two AB Challenges are taken nine (9) years after I dropped 52- Lbs. and 8.75- inches, along with dropping about 30-years off the age of my skin. I have the health and condition of my skin that I had in my mid-30's, but at age 65. The WHAT & WHEN I eat has just as much to do with the health & Condition of my skin as it does my waistline. I measured my waistline this morning (20Mar2023) at 28.50- inches.
Below is The CASIMIR DIET & FITNESS System that You can Purchase for 30% off until April 01st, 2023. No Food to order and You can enjoy meals at your favorite restaurants with friends. You can shop at your own local Grocery Store and enjoy healthy meals. I used to work in my grandfather's Bakery, so baking and cooking are things I enjoy doing: