The QATSPY- GOLF Inside the Leather Sports & Fitness Page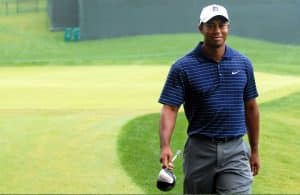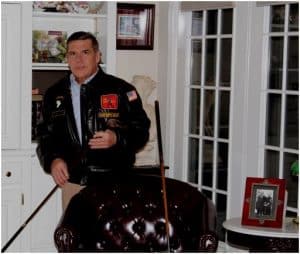 By: Charles W. Boatright
Author of The ESPY Golf Swing Coach, Delta Technique Geared for Distance and Control
Tiger Woods Winning The 2019 83rd Masters Tournament
Not since Ben Hogan returning to golf in 1950 to win the US Open have we heard or seen a golfer return to golf the way Tiger Woods has. Keep in mind that Ben Hogan recovered from a near death auto accident in 1949. Vehicles did not have the safety features that they have now. Nor did sports or golf have the advancements in sports medicine to provide rehabilitation like we have today.
But still, Tiger Woods' win at the 83rd Masters ranks right there with Ben Hogan's return. Again we can use sports and especially golf to learn about perseverance of the human soul. Tiger, along with many other athletes, has proved to us that it's not that you have fallen that is the issue, but that you pick yourself back up and keep on, with persistence.
Tiger Woods' situation also teaches us that we all fail in life, and we are judged based on those failures. But we also should be judged equally on how we recover and show others to overcome those failures, and never give in or up on ourselves.
Tiger Woods gave one of the best Masters press conferences that I have heard from a golfer who just won the first major of the year. The humility he showed and being aware of his second chance at life and golf were impressive.
If sports doesn't teach us anything else, it is that it's not what we've done, but what we are going to do that matters.
The 2018 FedEx Cup Tour Championship, with Tiger Woods Returning to Top Form

Congratulations to Tiger Woods for his 80th PGA victory on Sunday, September 23, 2018. The Tour Championship win marked Tiger Woods' return to the winner's circle since 2013 and his return since his back surgery in April of 2017. As great as the win was for Tiger Woods at the 2018 FedEx Cup PGA Tour Championship, the rehabilitation of Tiger Woods  was even more impressive.
Going from wondering if he would ever would walk again to winning on the PGA is a tremendous achievement for Tiger Woods and his fans. Regardless of your view of Tiger Woods, he has a significant impact on golf. The status of modern-day golf wouldn't have the popularity it enjoys without Tiger. This type of success and recovery that Tiger had isn't possible without a lot of personal perseverance, patience, purpose, and a hard work ethic.
"Great works are performed not by physical strength, but by mental perseverance!"
The 2018 U.S. USGA OPEN and the Tiger Woods Effect
The PGA viewership is turbocharged every time Tiger Woods steps foot into a PGA or an R&A golf tournament; especially if he is in the top five on the leaderboard. Some commentators note that Tiger Woods moves the golf needle in the sport of golf, as Clay Travis discussed on his radio show this week. But, in actuality, he is the golf needle. The only thing that could compare to the effect that Tiger Woods has on the game of golf would be the impact that Bobby Jones, Sr. had on the sport of golf in his era.
Paul Finebaum made an observation that Tiger Woods is stepping into the role of ambassador, or statesman, like Bobby Jones, Sr., Arnold Palmer, Garry Player, and Jack Nicklaus did in their era. Tiger Woods even noted how he appreciated the response from the fans at Bellerive in Saint Louis, MO. Tiger Woods even remained at the club house to congratulate Brooks Koepka on his win.
Both Bobby Jones, Sr. and Tiger Woods have brought people into the game of golf during each of their eras. The only other two golfers who had this much of an impact on the sport of golf were Arnold Palmer and Jack Nicklaus. Jack Nicklaus still holds the title for the most majors, 18, won during a career. Tiger Woods comes in second at 14 majors in his current career. What makes Bobby Jones' majors notable is that he achieved the Grand Slam in a single year.
Evolution of Tiger Woods and His Game
Viewership was up 54 percent during the final day of the 2018 PGA Championship, according to Golf World article: PGA Championship 2018: The Tiger Woods Effect is Real, as Television Ratings are up 54 Percent at Bellerive.
The effects of Tiger Woods on the sport of golf was indicated in a 2003 magazine article that I read. I remember waiting in the doctor's office for my appointment and reading a December 2003 article from a golf magazine about Tiger Woods leaving Butch Harmon and changing his golf swing mechanics.
My first response was WHY would Tiger Woods do that! From 1999 to 2002, Tiger Woods had one of the best performances in golf since turning pro at age 20, in August of 1996. I realize that evolution takes place in all parts of our lives, and sometimes this is for the good, but other times it turns out to be not so good.
I'm a firm believer that once you have established consistent golf swing mechanics and/or golf swing sequence, you shouldn't change the process or routine. The consistent golf swing is based on irrevocable golf swing mechanics and a defined routine. In Sports Psychology, routine is the vital link between the golfer's conscious and subconscious minds that shouldn't be sabotaged.
Anytime the golfer makes alterations to their well-established and consistent golf swing sequence and/or golf swing techniques, they run the risk of jeopardizing their mechanics, or experiencing injuries. Golf swing mechanics are more than a sequence and/or techniques; they govern how well the body functions to avoid injuries.
Kinesiology and Ergonomics, Biomechanics of the Human Body
The human body functions on the premise called ergonomics that is associated with Kinesiology. Kinesiology is the study of the biomechanics of how the body effectively moves naturally. If techniques used in a golf swing sequence are not ergonomic to how the body functions, injuries start to occur in the form of discomfort and later debilitating pain.
These discomforts, soreness, and eventually injuries show up as pain in the lumbar area, knees, shoulders, elbows, and wrists. If you recall one of Tiger Woods' most amazing displays of mental toughness was at his last major he won, the 2008 U.S. Open at Torrey Pines. Tiger Woods not only played 72 holes with a torn ligament and a double fracture to his left tibia, but he played in an 18-hole playoff with Rocco Mediate on the following Monday to win the U.S. Open.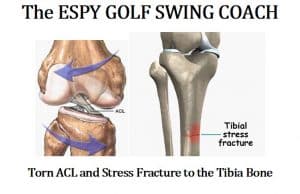 One of the basic components of golf swing mechanics is applying what is called the Threshold Biomechanics. Threshold Biomechanics describe how low-threshold muscles should precede the high-threshold muscles. Engaging the low-threshold (i.e., the wrist and forearm) muscles prior to the high-threshold (arms, shoulders, torso, hips and quads) muscles avoids injuries and maintains the proper function of the body.
The Biomechanics Threshold approach to the golf swing develops consistency that every golfer is seeking in their golf swing sequence. One way to establish the Biomechanics Threshold principle in the golf swing is to develop the proper wrist action in the golf swing.
I actually had a discussion with a golf instructor, in Little Rock, Arkansas, over the takeaway swing. This instructor taught to engage the torso and shoulders, arms (upper arm) and forearms as a unit. I asked the instructor, "Why would you want to do that?" His explanation was that it allows for the One-piece takeaway principle. My counter argument was that the one-piece takeaway swing can still occur after syncing and presetting the wrists.
I even brought up with the instructor that one of the best examples of the Biomechanics Threshold technique was from Hope, Arkansas. This was Ken Duke, a PGA member. Ken Duke demonstrated to Lisa Cornwell, from Golf Channel, the proper wrist action in the golf swing at the Alotian Golf Club in a video.
David Duval and Sir Nick Faldo Wrist Action In The Golf Swing
There are two additional videos on setting the wrist action in the golf swing demonstrated by David Duval, done with Charlie Rymer, and a YouTube video that Sir Nick Faldo did entitled: The Preset golf swing technique. The Nick Faldo video, in my opinion, is the best demonstration on the proper wrist action in the golf swing. This was how my grandfather taught me at age 11 to set my wrists in the golf swing.
There is a key golf swing coaching technique that is very effective in developing the proper wrist action in the golf swing, called Apperception. It requires the golfer to swap out their golf glove for a different type glove, a pair of kickboxing gloves. The kickboxing gloves can also be used for a great exercise routine to add stamina to your regular workout program.
If you positioned the kickboxing gloves as if they were on the handle of the golf club, shown in the figure below, a synchronized line could be drawn between the top of the left wristband to the bottom of the right wristband, for a right-handed golfer. Remember that the gloves are upside down.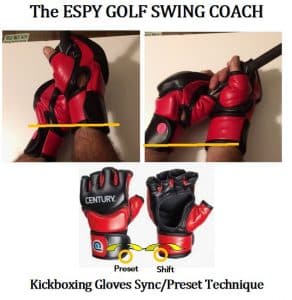 The objective of the kickboxing gloves helps the golfer isolate on the lead wrist. The golfer wants to set the left Thenar over the belt buckle and the right Ulna bone over the right front pocket, using a tiny carpal bone in the left wrist, called the Triquetrum bone, shown below. This, in addition to presetting the wrist action in the golf swing, also syncs the right elbow with the shoulders. This was a golf swing technique that Arnold Palmer gave to President Eisenhower before a Pro-Am. This technique appears in the Lock Position example below.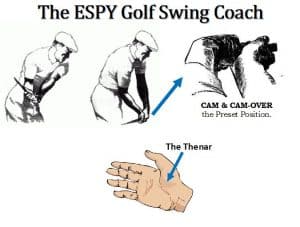 The demonstration by Ken Duke, David Duval, and especially by Sir Nick Faldo is what I call the Ergo Sync/Preset golf swing technique that simplifies the golf swing for the golfer. More importantly, it uses the Biomechanics Threshold principle to help one avoid injuries while playing golf. Presetting the wrist action in the golf swing allows the low-threshold muscles to precede the high-threshold muscles to gain more consistency and power.
Consistency and power are the major factors why golfers tweak their golf swings. But, this tweaking can lead to unintentional consequences in the form of injuries. Proper Sync/Preset of the wrists can provide acceleration essential for clubhead speed, but more importantly, power and control.
To learn the proper wrist action in the golf swing, purchase your copy of The ESPY Golf Swing Coach from the links below, or visit your local bookstore: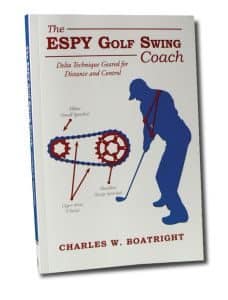 The ESPY Golf Swing Coach, a Self-Coaching Technique and simple Sports Psychology enabling the golfer to take the baseball swing sequence from the batter's box to the tee box.
My book can also be purchased at Edwin Watts Golf Store in Jackson, Mississippi. Phone No. 601-956-8784
820 East County Line Road, Ridgeland, MS 39157
My book can also be purchased on-line at:
To help develop a more effective golf training exercise in your backyard or vacant field, I would recommend purchasing a dozen or more of the Almost Golf Balls® from LIBERTY Health Supply. Please select one of the products below to purchase these golf balls that simulate the actual golf ball without the concern for property damage or personal injury to others. These balls only travel a third of the distance of an actual golf ball.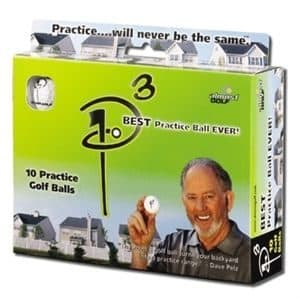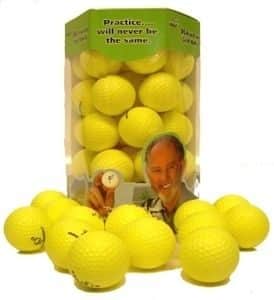 If you use the Promo Code: ALMOSTGOLF you will receive free shipment on any order of Almost Golf Balls® from LIBERTY Health Supply.
I have a utility bag full of these Almost Golf Balls that I practice with three to four hours per day, four days per week.
Health and Fitness Program Golf Exercise for Power
This book is based on a self-coaching forum (ASPEN Pyramid). The ASPEN Self-Coaching Technique provides the beginner and advanced single-digit handicap golfer with a safe, ergonomic classic golf swing mechanics. The ASPEN forum for coaching golf provides basic skills for more power and control in the golf swing sequence without debilitating injuries that are common with some modern-day golf swings. As part of The ESPY Golf Swing Coach forum is a workout program that includes golf exercises with medicine ball designed especially for golfers.
I have also included a FREE SR925 Diet program that anyone can access, where I lost over 40 pounds and 7.5-inches in my waist within nine-months. I went from 37.5 inches in November of 2014 down to 30.0 inches in July of 2015 with the effective SR925 Diet Program that I developed, see detailed below.
Please take advantage of my SR925 Diet Program, where I lost 6 inches in my waist in 3- months (FREE of CHARGE) with the CASPER Fitness Program, detailed in Section 20 of my book, great golf swing workout:
One component in my CASPER Fitness Program that I follow is using a Medicine Ball golf swing workout to perform what I call Stocking the Shelves, illustrated below in the figure: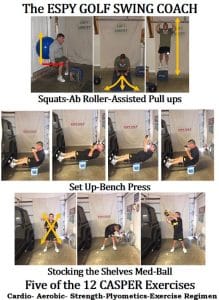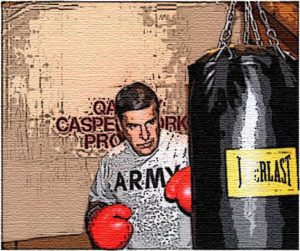 A part of the CASPER Fitness Program are golf exercises with medicine ball – that includes Stocking the Selves and medicine ball exercises Burpees. For endurance and a full body workout, I also include a boxing glove-punching bag exercise.
Please include an exercise routine in your weekly schedule.

       
Additional Motivation to Develop a Fitness Program
If you need addition motivation, which the subconscious mind works from and consist of 90 percent of the classic golf swing, include a fitness and exercise program designed for the golfer daily schedule. This type of exercise provides the critical overload underload training to improve the golfer's power and speed in the golfer's game, please look at another golf fitness enthusiast: The Fit Golfer Girl
Operation DOG TAG
Sports, such as golf, along with fitness and an exercise regimen that includes yoga, has been proven to be a great Cognitive Behavioral Therapy for trauma victims. Veterans and those who have experienced a traumatic situation where the mind has been traumatized and disrupted can use golf and yoga to help re-establish connection and pathways in the brain. Golf also provides an excellent opportunity  for trauma victims to reconnect in a social setting to develop a dialogue without the pressures of clinical visits.
Introduction- Forum for Coaching Golf and Life Skills Operation Dog Tag
Section 1- Operation DOG TAG | GOLF CBT Intervention for PTSD
Section 2- Operation DOG TAG | Objectives and Scope
Section 3- Operation DOG TAG| STRUCTURE GUIDELINES
ESPY Golf Swing Coach- Rhythm Without the Blues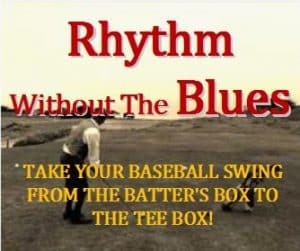 ESPY Golf Swing Coach- ESPY Golf App Develops the golfer's Rhythm w/o creating the golfer's Blues. The ESPY Golf Swing helps the golfer establish the correct wrist action in golf swing demonstrated by David Duval in an interview with Charlie Rymer on Golf Channel.
Also, learning The ESPY Golf Swing Coach process is an excellent way to develop natural Rhythm without experiencing the Blues in your golf game to build confidence; learn how to take your baseball-style swing from the batter's box to the tee box.
THE LOCKER ROOM a source for golf tips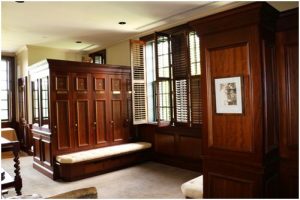 Please visit "The Locker Room" for an Index of all my golf articles to improve your golf game and life. Discover how you can take your baseball swing from the batter's box to the tee box.
Learn How to take your baseball-style golf swing from the batter's box to the tee box

.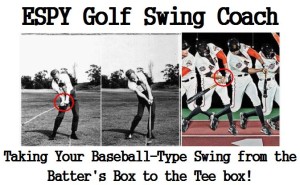 Time-lapse photography that I reviewed during my Kinesiology Xerox Box Golf Research Project compared the golf swing vs. baseball swing and how similar the Sync/Preset wrist action in the golf swing was to the baseball swing sequence.
Here's the QUESTION: How many times standing in the batter's box did you think about your golf swing mechanics, techniques, or elements. Your were only focused on the pitch. Why don't use the same Outlier technique in golf.
Sir Nick Faldo demonstration of the Preset Golf Swing Technique
One of Sir Nick Faldo's first golf swing fundamentals that he learned as demonstrated in this YouTube video entitled The Preset golf swing technique. Nick Faldo discussed the WHAT, but didn't explained the HOW in his YouTube video.
The Sync/Preset Elements in The ESPY Golf Swing Coach explains how to setup the classic golf swing maneuver to place the wrists into the key Lock Position. This was the same golf swing technique used by David Duval during an interview with Charlie Rymer on Golf Channel. These two Videos are probably two of the best Videos to discuss the wrist action in the golf swing.
For Comments or questions please contact me at 1-888-514-1228 Mon – Fri from 9 am to 4 pm CT Zone.
A Recommendation for your Golf Game:
I would like to recommend an interesting radio program that I regularly listen to originating from my home state Arkansas on my I-Heart Radio app on KARN 102.9 FM station, out of Little Rock. They air a golf show called Arkansas Fairways and Greens, at 7:00 AM CT each Saturday morning, hosted by Bob Steel, and co-hosted by Jay Fox and Charles Crowson. Bob occasionally as has his guess Alex Myers with Golf Digest and Ron Sirak with Golf Channel. I was interviewed on his show about my book, The ESPY Golf Swing Coach. This show is worth tuning into for golf news and information.
Jay Fox is an Administrator with Arkansas State Golf Association that discuss amateur golf and rules of the game.
Check out my full library of BLOGS @ www.espygolfapp.com/blog or purchase your copy of "The ESPY Golf Swing Coach" @ www.espygolfapp.com/store.
Facebook – The QATSPY Golf Approach
Twitter – @cwboatright
Google+ – ESPY Golf Swing Coach
YouTube – ESPY Golf Swing Coach
Once you learn WHY, you don't forget HOW!
YouTube Videos:
https://youtu.be/ZGVNrIw_wlo (Cam & Cam-over elements)
https://youtu.be/K2FDHZ3AX9w (Figuring your proper swing plane)
https://youtu.be/TO82PMO6G8M (Developing muscle memory)
Two decisions that you can make for yourself and your kids are to get a copy of my book and place the book and a golf club into their hands. You will never look back, but only forward. You will not miss with this for yourself and/or your kids.
Until next time– Be Synched, Tee-to-Green, with The ESPY Golf Swing!