By: Charles W. Boatright
The Veterans, the Fabric of Our Country Unfurled
The stars and stripes unfurled signify the fabric of our country and the tremendous price that was paid for our freedom. These freedoms and liberties that are self-evident, that all men are created equal. That we are endowed by our Creator with certain unalienable Rights, that among these are Life, Liberty and the pursuit of Happiness. These pieces of red, white, and blue canton, stars and stripes fabric sewn together represent the men and women, in and out of uniform that have served and sacrificed to establish these basic principles.
To realize the ultimate price paid for these freedoms and liberties we hold dear, one only has to walk through a cemetery marked by white marble markers and brass plaques. The sacrifice that these men and women paid is the physical evidence that is posthumously recounted in eulogies, documentaries, etched in stone, and/or printed on the pages of history. These men and women have found their eternal peace and are part of the ages to come.
The Burdens that Aren't Laid to Rest
But there exist among us those that have not laid to rest the physical and mental burdens or scars of war and strife. Their sacrifice and strife aren't etched in stone or printed on pages of history, but are mental images played out each and every day sparked by a memory, scent, or sound that can unfurl the dark shadows of their mental battle that they have to face.
Their mental and psychological battles that they fight do not allow them to enjoy the freedoms and liberties that they so valiantly fought for. Their war that they are fighting is shrouded in a fog of war that lingers and doesn't dissipate with time. This fog of war is classified as Post-Traumatic Stress Disorder (PTSD), or Post-Traumatic Stress Syndrome (PTSS). We as a grateful nation can still honor their service and provide them assistance with an extended hand of friendship. We don't have to have all the answers to their issues, but we can still offer something that is just as important, our time to listen. Golf provides a great platform to offer these men and women a hand of friendship and, more importantly, our respect and appreciation.
The Special Bonds and Opportunities Golf Offers
Business people have realized for decades the special bonds and opportunities that golf offers to assist in forming relationships. This same bond can be beneficial to the veteran dealing with PTSD or PTSS. What is difficult to be expressed in a clinical setting can be uncovered, challenged, and confronted on a field where possibilities are possible. The PGA of America has worked with veterans returning from the battlefield since 1919, after WW-I. The PGA is seeking ways to extend a hand to these veterans by getting these veterans involved in golf, a course toward recovery.
Golf can offer our warriors four hours of relief to give them the ability to deal with PTSS on their own terms. Golf offers mental challenges and accomplishment to the warrior trying to find their way back home. Our mission as a nation isn't completed until we make sure these veterans have an opportunity to fully return home. You don't have to possess special skills, except time to be there, to listen and to offer a hand of friendship.
Operation DOG TAG
In the military, there is a term used called 'Drive On.' This term means to Complete the Mission. We as a nation need to complete our mission to our veterans. Operation DOG TAG is one way to do this. We as a nation would benefit just as much as the veterans by providing them an opportunity to use golf as a mental and physical avenue to recover their life, while they demonstrate their skills of perseverance, leadership, commitment, and work ethic. Golf requires nothing less.
Operation DOG TAG (Drive On the Green Training Affiliated Golf), proves veterans an opportunity not only to improve their golf game, but their quality of life. Operation DOG TAG provides veterans with basic fundamentals and training techniques to form their own golf affiliations with other vets and friends, based on an incremental based training process, set up by the numbers in a streamlined sequence. This is how my book, The ESPY Golf Swing Coach, is set up.
Below is an excerpt from Section 11.3 on page 74:
11.3       Playing golf offers a great way to honor a father, a mother, spouse, family member, or military veteran. Schedule a round of golf on the Saturday before Mother's or Father's Day. Or set up a round with a member of the armed forces, to honor their service. Playing golf with a service member is a great way to express appreciation for a veteran's service, in Figure 11-1 below is Operation Dog Tag (Drive On the Green Training Affiliated Golf). You will be the beneficiary, by extending a hand of friendship to these people. They need our prayers, friendship, respect, honor, and support.
A Baseball-Style Golf Swing
My golf book allows golfers to take a simple baseball-style swing from the batter's box to the tee box to develop self-coaching techniques. This increases the golfer's confidence with distance and control. Time-lapse photography below shows a unique comparison between the golf swing and the baseball-style swing. This time-elapsed photography indicates similarities of how the elbows are Synced and the wrists are Preset. The ESPY Golf Swing allows the golfer to focus on developing three key maneuvers to develop the Critical Swing Path, or muscle memory, that makes the golf swing more consistent and effortless.

Veterans are already highly motivated and trained professionals that are very familiar with sequence-based training procedures. They understand incremental training and processes that are key to understand the technical and mechanical processes. The ESPY Golf Swing consists of three sequential elements to Sync (elbows), Preset (wrists), and Yaw (coil the body with the shoulders). The ESPY Golf swing is geared to allow golfers to establish sprocket mechanics.
This uses the elbows and shoulders to produce both power and speed without effort or complex swing thoughts. The major factor is giving the golfer the ability to sync their elbows with the shoulders to gain a significant mechanical advantage. This was a similar technique that Arnold Palmer suggested to President Eisenhower to use before a Pro-Am.
Interview with a Vietnam P.O.W.
I was able to confirm this technique of sprocket mechanics during an interview I had the pleasure of conducting with a Vietnam P.O.W. He was held at the Hanoi Hilton for seven-and-a-half years. Colonel George Robert Hall used his love of golf to not only to survive and maintain his sanity, but also to maintain his handicap of four (4). Less than six-weeks after his release in February of 1973, Colonel Hall was invited to play in the Greater New Orleans P.O.W. Pro-Am, where he shot his handicap with a score of 76. Even in the case of a professional golfer, this would be a challenging prospect, if not impossible task, especially not picking up a golf club for over seven years. Please see my article and interview I did with Colonel Hall.
You can email me at espygolfapp@gmail.com for details and information on Operation DOG TAG. All information needed to start your own Operation DOG TAG with other veterans are included in my book, along with a self-coaching format. There is even a quick reference guide for the golfer in Section 18.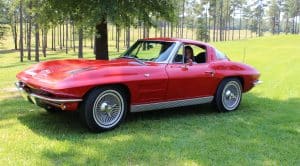 Develop an Auto-Zone-Driving Technique
The ESPY Golf Swing allows the golfer to develop an Auto-Zone-Driving ability that takes a condition that occurs while driving, where the conscious mind focuses on something other than driving. This allows the driver's subconscious mind to take over the majority of the driving tasks. Auto-Zone-Driving, while it is unsafe for driving a vehicle down the highway, it works great for driving a golf ball down the fairway.
There are three conditions that have to be in play for the golfer to experience Auto-Zone-Driving:
Normal and routine tasks and conditions must exist.
Rely on a high degree of relaxation, confidence, and muscle memory.
The conscious and subconscious minds are focused on two different situations.
Remember: "The body can't go where the mind has not been."
For less than the cost of a dozen golf balls, you can improve your golf game and develop your golf game with others. 
If you want a sport activity that you can enjoy for the rest of your life and develop friendships with others, take up the sport of golf. If you have no prior experience, or are not proficient at this fascinating game we call golf, or would like to improve your golf game, purchase your copy of The ESPY Golf Swing Coach from the links below, or visit your local bookstore: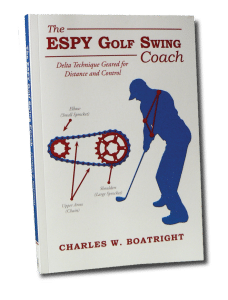 My book can also be purchased at Edwin Watts Golf Store in Jackson, Mississippi. Phone No. 601-956-8784
820 East County Line Road, Ridgeland, MS 39157
My book can also be purchased on-line at:
QATSPY Toll free Phone Number: 1-888-514-1228
E-Mail: espygolfapp@gmail.com
Website: espygolfapp.com
Please visit "The Locker Room" for an Index of all my golf articles to improve your golf game and life. Discover how you can take your baseball swing from the batter's box to the tee box. Also another sport that I use to help understand the golf swing is exchanging your golf glove and golf bag for a different type of glove and bag, and that is working out with a boxing bag.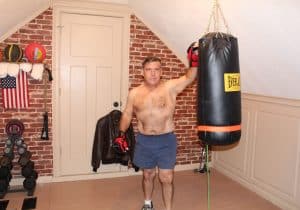 This book is a self-coaching forum that provides basic and advanced fundamentals to help you play golf with confidence and start lowering your handicap.
Please take advantage of my SR-925 Diet Program, where I lost 6 inches in my waist in 3- months (FREE of CHARGE), with the CASPER Workout Program, detailed in Section 20 of my book:
Please include an exercise routine in your weekly schedule.
Also, learning The ESPY Golf Swing Coach process is an excellent way to develop Rhythm, without experiencing the Blues in your golf game, and learn how to take your baseball-style swing from the batter's box to the tee box: