The QATSPY Sports Page 4 Golfers

How to Use the Classic Golf Swing and SR925 Diet Program to Improve Your Fitness and Health
After Independence Day Celebration this year, I came inside and turned into the FOX News station and what I heard was astonishing. The segment was on the national security and the military. The most serious security threat that we face today isn't a threat of germ warfare, nuclear attack, or terrorism, but the lack of physical fitness among recruits and the enlisted personnel. Two out of 10 enlisted men, and four out of 10 enlisted women do not meet basic fitness requirements. Still even more astonishing is one in three recruits not meet the minimum fitness standards.
This is directly tied to the lack of physical activity that students are not receiving in schools and/or active in sports. The Army, Navy, Marines, and Air Force are finding it more and more difficult to meet recruiting goals. This is a serious threat to the national defense and security of the United States. The link to this report on FOX News was entitled: Obesity Takes Heavy Toll on Military
One sporting activity that doesn't take a lot of athleticism and has very few injuries associated with it is golf. Golf can be played as a team or individual sport. If you have a set of clubs and golf balls your ready! Even though the classic golf swing requires a specific set of motor skills and a significant amount of eye-hand-coordination, it doesn't require a tremendous amount of physical strength. The classic golf swing is more based more on finesse than sheer physical power.
Power is more of a factor of applying proper golf swing mechanics and techniques than sheer muscle strength. Even Lexi Thompson's, a LPGA Golfer, has an average driving distance of 274.45 yards. Golf is more of a case of fitness, golf swing mechanics, and applied techniques than being able to bench 200 pounds in five reps.
Yogi Berra had a great quote about hitting home runs– You don't have to swing hard to hit a home run. If you got the timing and technique, it'll go.
The Sport of Golf, Ideal for Physical and Mental Fitness
To play golf on a consistent level, the golfer has to be able to focus, be flexible, develop stamina, and have basic golf swing mechanics. The golfer can even develop significant fitness and stamina, if the golfer walks the course using a pull/push hand cart. I wore a pedometer over three consecutive rounds of golf and recorded an average walking distance of 9.55 miles. Golf provides a great opportunity for people to improve their fitness level while enjoying a fantastic game.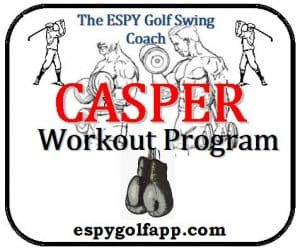 What the golfer will discover is that they will start seeking ways to improve their distance and control. They will start using strength training and yoga to improve their power and flexibility. I follow a fitness program that I call CASPER (Cardio, Aerobic, Strength, Plyometrics Exercise Regimen). The golfer will discover that the more fit they are, the more distance they will gain. I don't know too many golfers who don't want to have more distance in their golf game.
A major part of one's health and fitness is weight. Being overweight and the lack of physical exercise or activity can lead to a whole host of issues from heart disease, stroke, to diabetes, to even lack of performance on the job and on the golf course. Another big factor that gets overlooked is being able to enjoy one's retirement years. I would think it would be insane to work at what one has to do for 30-plus years and then retire and not be able to enjoy what one wants to do.
Golf addresses both the physical and especially the mental issue of ageing. There is early evidence from medical research that physical and mental activity can actually prevent Alzheimer's. The mental and physical challenges that golf offers can prevent the onset of Alzheimer's. If you've ever played a round of golf, you will soon learn that the biggest challenge in the game of golf lies between the ears. It's not the physical game that collapses, but the mental game. Golf is also used to address PTSD in Veterans. I've even developed a program called Operation Dog Tag, where Veterans can use golf to help treat PTSD.
This is one reason that I spent over seven years of my life performing what I call my Xerox Box Golf Research Project to get more young, young-at-heart, and Veterans into the game of golf. I even had the privilege of interviewing a Vietnam War POW, Colonel George Robert Hall, who used golf to survive his experience at the Hanoi Hilton for over seven years. Part of this interview became part of my book, The ESPY Golf Swing Coach.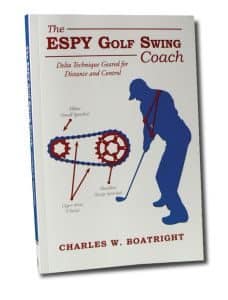 The Success of the SR925 Diet Program
The CASPER Fitness Program is in Section 20 of my book. While the CASPER Fitness Program is tailored to golfers, this is an excellent fitness program for anyone who is trying to get into shape, especially using the Medicine Ball exercises for golf swing performance. Along with the CASPER Fitness Program is a diet I developed called the SR925 Diet Program, out of necessity.
Diet comprises 80 percent of our quest to lose weight. If you concentrate only on physical exercise to reach your ideal weight, you will lose that battle and war. An effective exercise program has to be paired or coupled with a diet program to reach a healthy weight, especially since the SR925 Diet Program is FREE to use, NO CHARGE.
There is NO special packaged food to order, nor special foods to choose from on the SR925 Diet Program. On the SR925 Diet Program, the person is only restricting their intake of foods that consist of large amount of sugars and starches. The person only has to learn to read the Nutrition Labels on foods in stores or restaurants to be successful using the SR925 Diet Program. Most restaurants even have their menu items posted on their website for your use.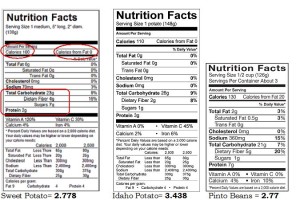 My personal experience with the SR925 Diet Program, that I started in December of 2014, allowed me to lose over 45 pounds within nine months. I went from a waist size of 37.5- inches waist, down to 32- inches waist in six months. Then I continued to reduce my waistline down to 29.5- inches, after an additional 3 months where I'm at now, in July of 2018. That's eight-inches of reduction in my waistline in 9- months.
The SR925 Diet Program that is a Calorie-Burning Juggernaut
The SR925 Diet Program can be accessed on my website absolutely FREE! The SR925 Diet Program is based on Circadian Rhythms where you lose weight based more on when you eat rather than what you eat. You can turn your own body into a calorie-burning Juggernaut. The SR allows you to identify foods that are high in sugars and starches and avoid them. You can't beat FREE and still enjoy eating healthy foods within a certain time-frame.
Also, no diet out there is successful if it doesn't reward you for following the program. Ninety percent of my meals each week adhere to the SR925 Diet Program concept. The other 10 percent of my meals each week I can reward myself by eating one item that is slightly over my threshold limit.
This award system encourages your mind and body to adhere to the SR925 Diet Program because of the benefits you will see. After college, I gained weight and I still maintained my exercised regimen. No matter what I did, I lost more battles using various diets program than I won. The success that I did have was short- lived, with no long-term benefits.
Please us these links below to access my SR925 Diet Program. And, to incorporate the CASPER Fitness Program, please purchase my book to develop both your golf swing mechanics and techniques to improve your lifestyle and your golf game.
My book can also be purchased on-line at:
To help develop a more effective golf training exercise in your backyard or vacant field, I would recommend purchasing a dozen or more of the Almost Golf Balls® from LIBERTY Health Supply. Please select one of the products below to purchase these golf balls that simulate the actual golf ball without the concern for property damage or personal injury to others. These balls only travel a third of the distance of an actual golf ball.
Pack of 10: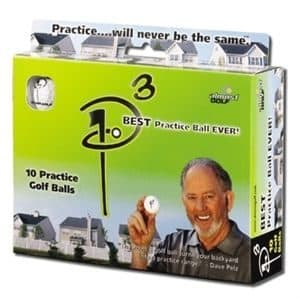 Pack of 36: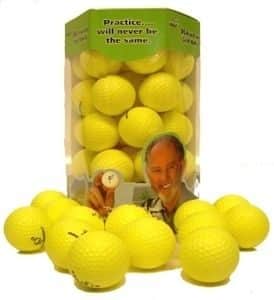 If you use the Promo Code: ALMOSTGOLF you will receive free shipment on any order of Almost Golf Balls® from LIBERTY Health Supply.
I have a utility nose bag full of these Almost Golf Balls that I practice with three to four hours per day, four days per week.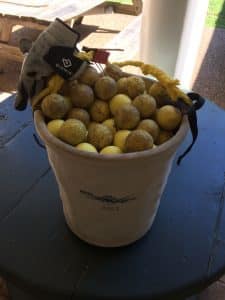 Health and Fitness Program Golf Exercise for Power
This book is based on a self-coaching forum (ASPEN Pyramid). The ASPEN Self-Coaching Technique provides the beginner and advanced single-digit handicap golfer with a safe, ergonomic classic golf swing mechanics. The ASPEN forum for coaching golf provides basic skills for more power and control in the golf swing sequence without debilitating injuries that are common with some modern-day golf swings. As part of The ESPY Golf Swing Coach forum is a workout program that includes golf exercises with medicine ball designed especially for golfers.
One component in my CASPER Fitness Program that I follow is using a Medicine Ball golf swing workout to perform what I call Stocking the Shelves, illustrated below in the figure: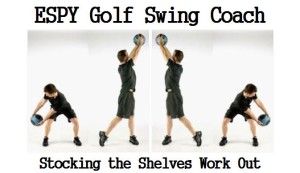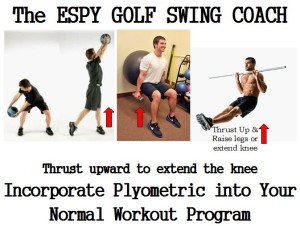 A part of the CASPER Fitness Program are golf exercises with medicine ball – that includes Stocking the Selves and medicine ball exercises Burpees. For endurance and a full body workout, I also include a boxing glove-punching bag exercise.
Please include an exercise routine in your weekly schedule. 

      
Additional Motivation to Develop a Fitness Program
If you need addition motivation, which the subconscious mind works from and consist of 90 percent of the classic golf swing, include a fitness and exercise program designed for the golfer daily schedule. This type of exercise provides the critical overload underload training to improve the golfer's power and speed in the golfer's game, please look at another golf fitness enthusiast: The Fit Golfer Girl
Operation DOG TAG
Sports, such as golf, along with fitness and an exercise regimen that includes yoga, has been proven to be a great Cognitive Behavioral Therapy for trauma victims. Veterans and those who have experienced a traumatic situation where the mind has been traumatized and disrupted can use golf and yoga to help re-establish connection and pathways in the brain. Golf also provides an excellent opportunity  for trauma victims to reconnect in a social setting to develop a dialogue without the pressures of clinical visits.
Introduction- Forum for Coaching Golf and Life Skills Operation Dog Tag
Section 1- Operation DOG TAG | GOLF CBT Intervention for PTSD
Section 2- Operation DOG TAG | Objectives and Scope
Section 3- Operation DOG TAG| STRUCTURE GUIDELINES
ESPY Golf Swing Coach- Rhythm Without the Blues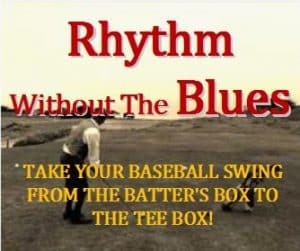 ESPY Golf Swing Coach- ESPY Golf App Develops the golfer's Rhythm w/o creating the golfer's Blues. The ESPY Golf Swing helps the golfer establish the correct wrist action in golf swing demonstrated by David Duval in an interview with Charlie Rymer on Golf Channel.
Also, learning The ESPY Golf Swing Coach process is an excellent way to develop natural Rhythm without experiencing the Blues in your golf game to build confidence; learn how to take your baseball-style swing from the batter's box to the tee box.
THE LOCKER ROOM a source for golf tips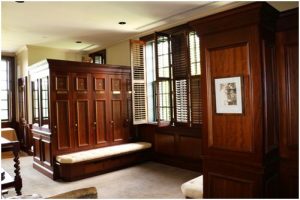 Please visit "The Locker Room" for an Index of all my golf articles to improve your golf game and life. Discover how you can take your baseball swing from the batter's box to the tee box.
Learn How to take your baseball-style golf swing from the batter's box to the tee box.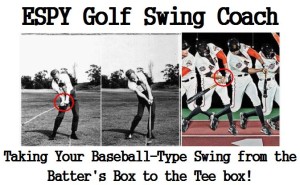 Time-lapse photography that I reviewed during my Kinesiology Xerox Box Golf Research Project compared the golf swing vs. baseball swing and how similar the Sync/Preset wrist action in the golf swing was to the baseball swing sequence.
Sir Nick Faldo demonstration of the Preset Golf Swing Technique
One of Sir Nick Faldo's first golf swing fundamentals that he learned as demonstrated in this YouTube video entitled The Preset golf swing technique. Nick Faldo discussed the WHAT, but didn't explained the HOW in his YouTube video.
The Sync/Preset Elements in The ESPY Golf Swing Coach explains how to setup the classic golf swing maneuver to place the wrists into the key Lock Position. This was the same golf swing technique used by David Duval during an interview with Charlie Rymer on Golf Channel. These two Videos are probably two of the best Videos to discuss the wrist action in the golf swing.
For Comments or questions please contact me at 1-888-514-1228 Mon – Fri from 9 am to 4 pm CT Zone.
A Recommendation for your Golf Game: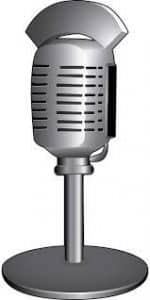 I would like to recommend an interesting radio program that I regularly listen to originating from my home state Arkansas on my I-Heart Radio app on KARN 102.9 FM station, out of Little Rock. They air a golf show called Arkansas Fairways and Greens, at 7:00 AM CT each Saturday morning, hosted by Bob Steel, and co-hosted by Jay Fox and Charles Crowson. Bob occasionally as has his guess Alex Myers with Golf Digest and Ron Sirak with Golf Channel. I was interviewed on his show about my book, The ESPY Golf Swing Coach. This show is worth tuning into for golf news and information.
Jay Fox is an Administrator with Arkansas State Golf Association that discuss amateur golf and rules of the game.
Check out my full library of BLOGS @ www.espygolfapp.com/blog or purchase your copy of "The ESPY Golf Swing Coach" @ www.espygolfapp.com/store.
Facebook – The QATSPY Golf Approach
Twitter – @cwboatright
Google+ – ESPY Golf Swing Coach
YouTube – ESPY Golf Swing Coach
Once you learn WHY, you don't forget HOW!
YouTube Videos:
https://youtu.be/ZGVNrIw_wlo (Cam & Cam-over elements)
https://youtu.be/K2FDHZ3AX9w (Figuring your proper swing plane)
https://youtu.be/TO82PMO6G8M (Developing muscle memory)
Two decisions that you can make for yourself and your kids are to get a copy of my book and place the book and a golf club into their hands. You will never look back, but only forward. You will not miss with this for yourself and/or your kids.
Until next time– Be Synched, Tee-to-Green, with The ESPY Golf Swing!