The ESPY Golf Swing Coach
by Charles W. Boatright
Kirk P.
I have had the pleasure of watching the ESPY golf swing program grow from theory to work in progress to full blown teaching tool.
Ronnie R.
Very good at explaining the swing as it relates to the muscles used in the swing. And how those muscles are used to generate club head speed.
Bob S.
Charles went to great detail of relating the golf swing to the baseball swing to help the golfer establish the mechanics of the body.
David B.
I would recommend the program to golfers looking for a logical way to make their swing more efficient and consistent.
THE QUAPAW ATHLETIC TACTICAL SPORTSWEAR & PERFORMANCE YUKON ONLINE SPORTS CLUB

HOME OF THE AUTHENTIC A-2 and G-1 U.S. MILITARY ISSUED LEATHER FLIGHT JACKETS AND THE INDIANA JONES-STYLE LEATHER JACKET
Established June 2015 that also Includes:

THE QATSPY® PURPOSE and MISSION:
THE QATSPY® stands for Quapaw Athletic Tactical Sportswear and Performance Yukon Online Sports Club that I established in June of 2015. It could just as well be an investment institution, because investing in your health and fitness has a 600 percent return in just a year. REMEMBER: You can't buy health and fitness; you can only invest in your health and fitness.
I established my online sports club initially to promote our line of sportswear and sports performance that also included covering how sports impacts our lives. But eight years ago, I accomplished something extraordinary. At age 57, I dropped 52- lbs., 9.25 inches off my waistline, and dropped 30 years off the appearance of my age in just six months.
That allowed me, at age 65 years old, to actually model with Charlie, a lady that works with our sports club, to model our Authentic U.S. Military-issued Flight Jackets, shown above. This photograph was taken on August 13, 2022 for the 82nd Anniversary of the first U.S. Army Airborne Jump on August 16, 1940 at Fort Benning Georgia.
Getting into shape provided me with the confidence to be able to step from in behind the camera to posing in front of the camera lens at age 65. The camera lens, as many of you might be aware, provides one of the most critical critiques of your health and fitness, regardless of your age.
I was able to accomplish this with The DELPHI DIET & FITNESS System that I started in November of 2014, to get into shape when I retired at age 57 to start my online sportswear and performance sports club. The photograph below on the left was taken in May of 2015, after completing my last aerial patrols. The photograph on the right was taken on May 12, 2022 just before the release of the TOP GUN: Maverick Movie. This photograph became the cover of my new book, THE DELPHI DIET & CAST FITNESS System.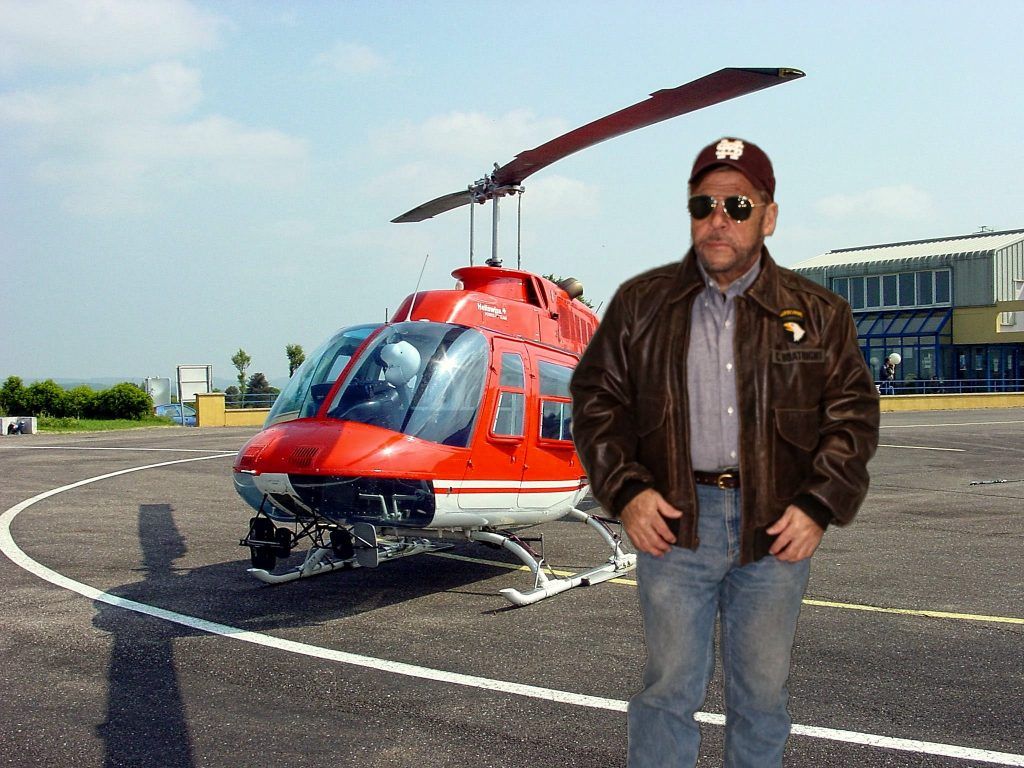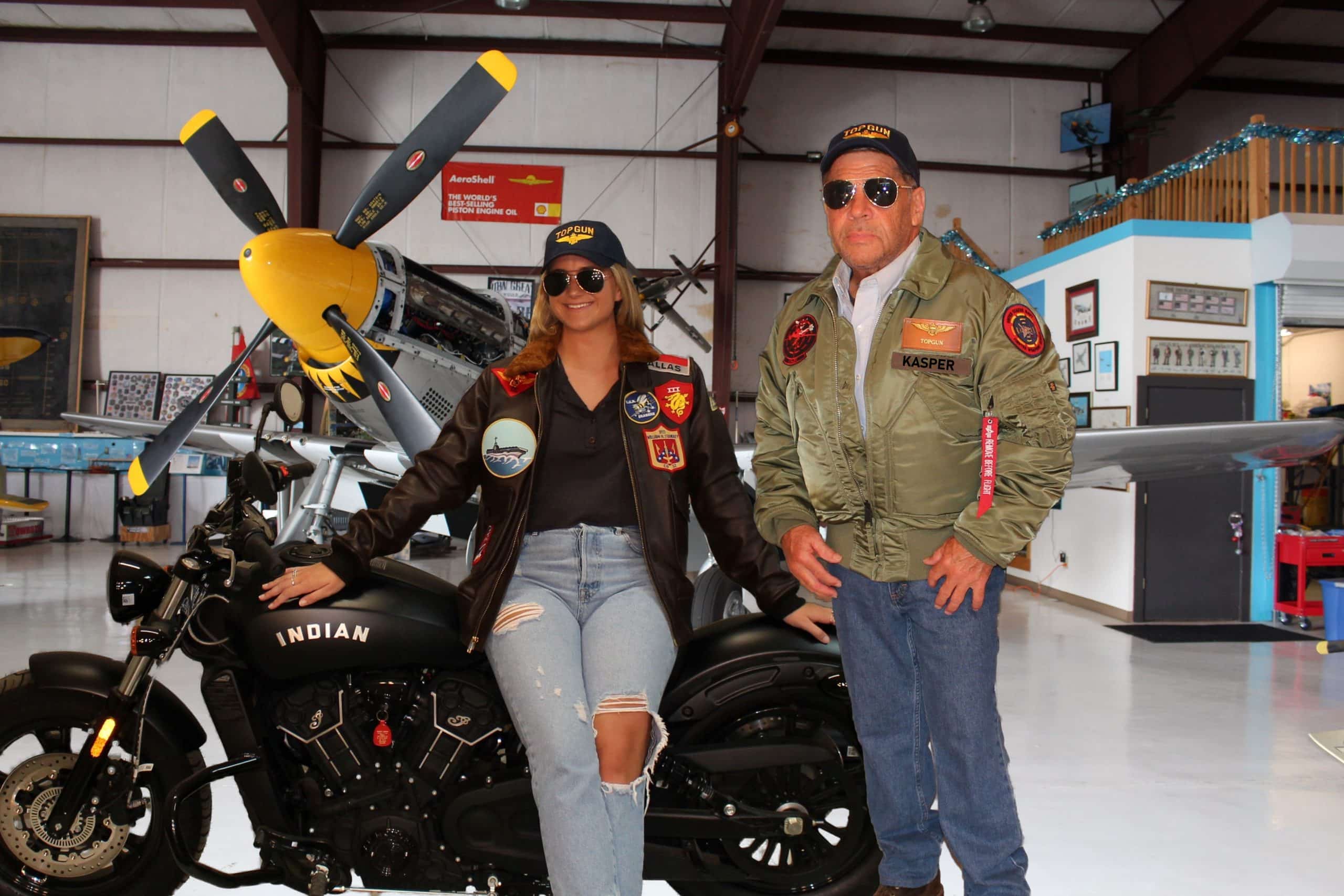 The AB Challenge that I did after our photoshoot on August 13, 2022
Television commercials for diets, fitness, and weight lost programs shows the weight and inches that their clients drop; but how many show the years dropped off the appearance of one's skin and conditioning. Below is an AB Challenge that I did for my book, THE DELPHI DIET & CAST FITNESS, after our photoshoot on August 13, 2022 at age 65:
A photograph is worth a thousand words, this photograph was taken of me at age 65 in our hangar on August 13, 2022 after we did a photoshoot of our Quapaw Aviation Tactical Sportswear Collection and our TOP GUN: MAVERICK Collection. I credit The DELPHI DIET & CAST FITNESS System that is the best age-defying skincare treatment that I have found that actually works to reverse my aging process. I didn't only dropped weight and inches, I also dropped years off my skin to be able to do this AB Challenge.
The Benefits of a Healthy Diet & Fitness Program
A healthy diet and fitness program, in addition to allowing me to drop pounds, inches, and years off the appearance of my skin, also allowed me to drop my blood pressure to 110/65, and my blood glucose, and cholesterol. After we did the photoshoot promoting our line of flight jackets, I did an AB Challenge at age 65 in our hangar, while leaning against my INDIAN Scout Bobber 60 Motorcycle with the P-51 Mustang in the background. The P-51 Mustang appeared in the TOP GUN: Maverick Movie that starred Tom Cruise.
The DELPHI- Diet, Exercise, and Lifestyle Performance Health Index System is based two main principles- WHEN to eat (9 a.m. to 6 p.m.) and WHAT to eat (food at or below a Health Index factor of 3.25). Not eating past 6 p.m. is one of the single best things you can do for healthier and younger-looking skin. Following the DELPHI DIET & FITNESS System allowed me to drop 5.50 inches in my waistline, in just 2 months time.
I enjoy covering sports and the positive impact sports has on our lives. The photograph below was taken at Davis Wade Stadium on October 30, 2021, when the Mississippi State University Baseball team received their NCAA College World Series Rings. I had the pleasure of covering the presentation.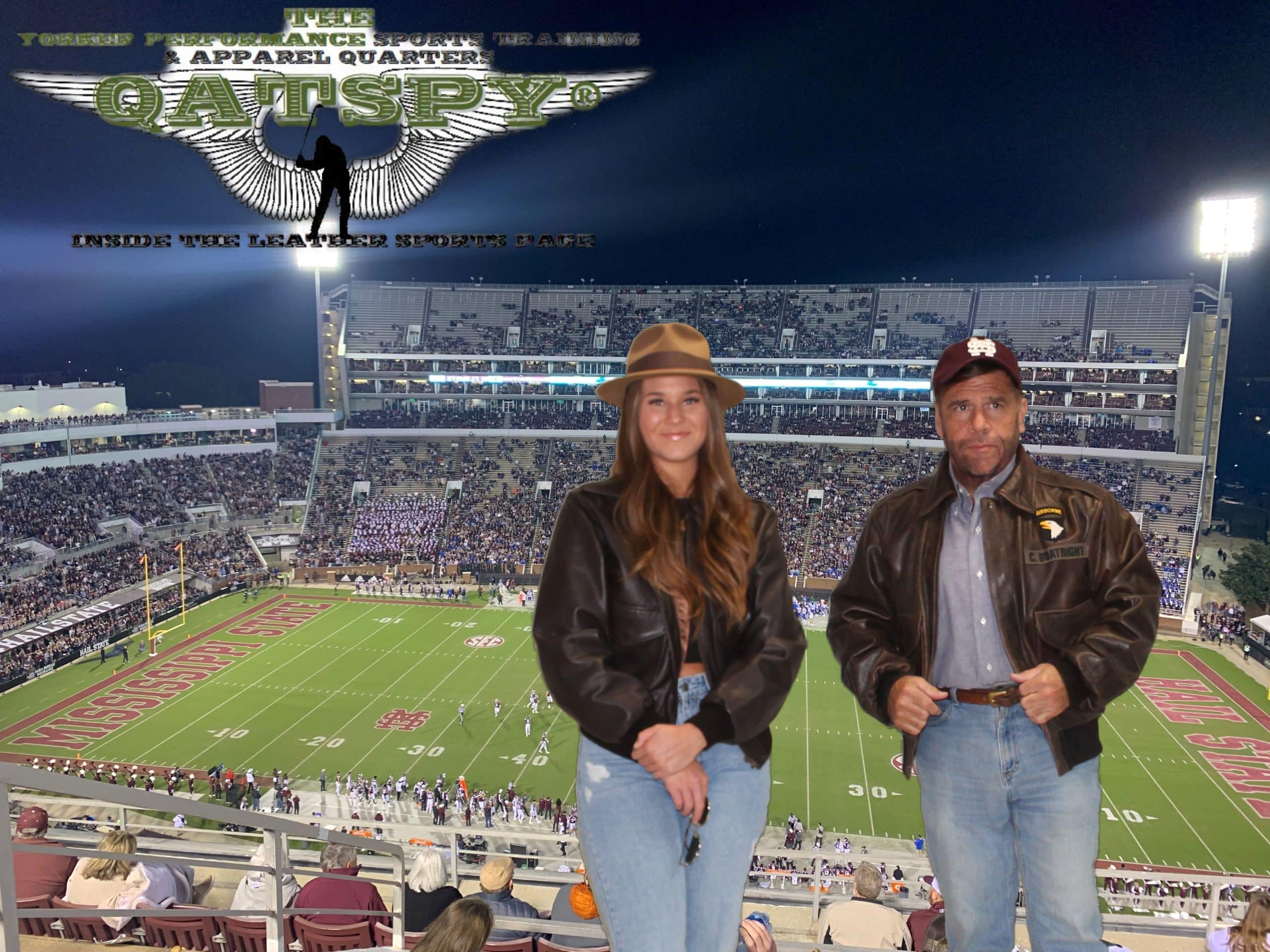 Due to the love and appreciation I have for sports, I wrote three (3) books that are also on KINDLE under my name, Charles W. Boatright, and in my online store covering our health, fitness, and coaching techniques I use in coaching the sport of golf. These e-books include my training videos on golf and fitness. These books below are in my online store:
THE DELPHI DIET & FITNESS SYSTEM–
This captures the Diet, Exercise, Lifestyle and Health Index System that I used to lose 52 LBS and 9.50 inches in my waistline in less than 7 months.
THE KASPER GOLF & FITNESS COACH Lower golf/Health scores defying the aging process-E Book–
Learn how to take your golf swing from the batter's box to the tee box to hit more Fairways & Greens in regulation and to enjoy the sport of golf the way is should be played. You might very well practice golf using your conscious mind on the range or in the backyard; but once you step one foot onto the golf course your subconscious mind will take over, GUARANTEE! Your golf swing has to instinctive to take it to the golf course!
The Sports Bible The Yellowstone Papers Coach's Guide to Sports Performance–
My grandfather while vacationing in Yellowstone National Park in 1927 finished the sportsmen guide to Sports Psychology to allow the athlete to perform in the ZONE!
OPERATION DOG TAG:
The other reason that I stress Health, Fitness, and being active in sports that these are ways and methods to deal with PTSD especially for our military and first responders. I created OPERATION DOG TAG for groups to use golf as a means to get individuals together to understand that they aren't alone and to discuss their issues with others that are dealing with the same issues.
1st Peter 5:9 firm in your Faith, knowing that the same kinds of suffering are being experienced by your brotherhood throughout the world.
Our Authentic Leather Flight Jackets that are perfect for all occasions from business attire to casual wear. The more you wear our jacket the better they look and feel. These are the perfect replacement for your cloth sports jacket that needs to be professionally dry clean.
Our A-2 and G-1 Leather Flight Jackets are supplied to the U.S. Military meeting all Mil-Specs. The INDIANA JONES Leather Jacket was used in the Indiana Jones Movie and on stage at Walt Disney World for their production of INDIANA JONES EPIC STUNT SPECTACULAR.
We also carry the Authentic G-1 Leather Aviators Jacket and the CWU-45P Nylon Flight Jacket like the ones that Maverick (Tom Cruise) wears in the TOPGUN 2 Movie. These have the authentic patches that are issued to the TOPGUN School. Just select the image above to see more details and how to purchase these authentic jackets.
Check out our other apparel items that THE QATSPY® has for that tailored fit and look for business or casual wear. Select the image below for a full inventory of THE QATSPY® ONLINE items
We also can personalize your leather jacket with your company or organization patches, military insignia, and what has become real popular Motorcycle back panel Rocker Patches (Harley-Davidson and Indian Motorcycle Patches).
COACH'S CORNER FOR DIET, FITNESS TRAINING VIDEOS,
and GOLF LESSONS
DEL- DIET, EXERCISE, LIFESTYLE  FITNESS CLUBHOUSE PROGRAMS:
I developed the DELPHI DIET & CAST FITNESS System that has allowed me to lose 52 LBS and over 9.25- inches in my waist over a 9- month period. I lost 4- inches in Four-months. Not only did I lost LBS and Inches, I lost decades off my appearance dropped my Blood Pressure, Blood Glucose, and Cholesterol. Click the image above to read more information about Diet- Rejuvenating Exercise X-Training Age-Defying Fitness Program.  If you achieve results like I have at age 64, stick with your program, IF NOT Purchase the DELPHI DIET & CAST FITNESSSystem.
GOLF LESSONS & TRAINING CLUBHOUSE PROGRAM
Learn to take your golf swing from the batter's box to the tee box, fairway, and green with a similar wrist action that your developed playing baseball or softball with the same confidence you had standing the the batter's box.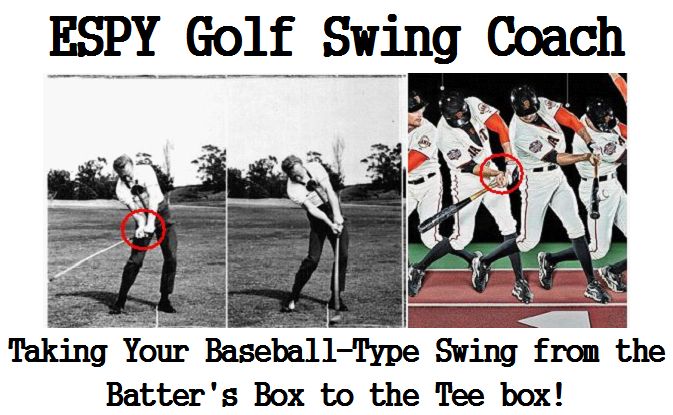 Below, I made a Video for a local Television Station demonstrating the Orange Bucket Challenge where I hit 295-yard tee shots with my driver using my Palmer Cam-Over Golf Technique where I placed 4 golf balls within 15- foot of the orange bucket on the first take. Select the video below to view my video.

I would like to introduce myself and my golf swing, I'm Charles W. Boatright- I developed the golf swing of the future from OUR past- Preset the wrist action in your golf swing developed from the batter's box. Hit more fairways and greens with confidence from a swing that was as natural as swinging a baseball bat. PLEASE SELECT TO DOWNLOAD THE PALMER CAM-OVER GOLF TECH
LOOK, FEEL YOUR BEST, AND PLAY YOUR BEST GOLF
THE QATSPY ONLINE SPORTS CLUB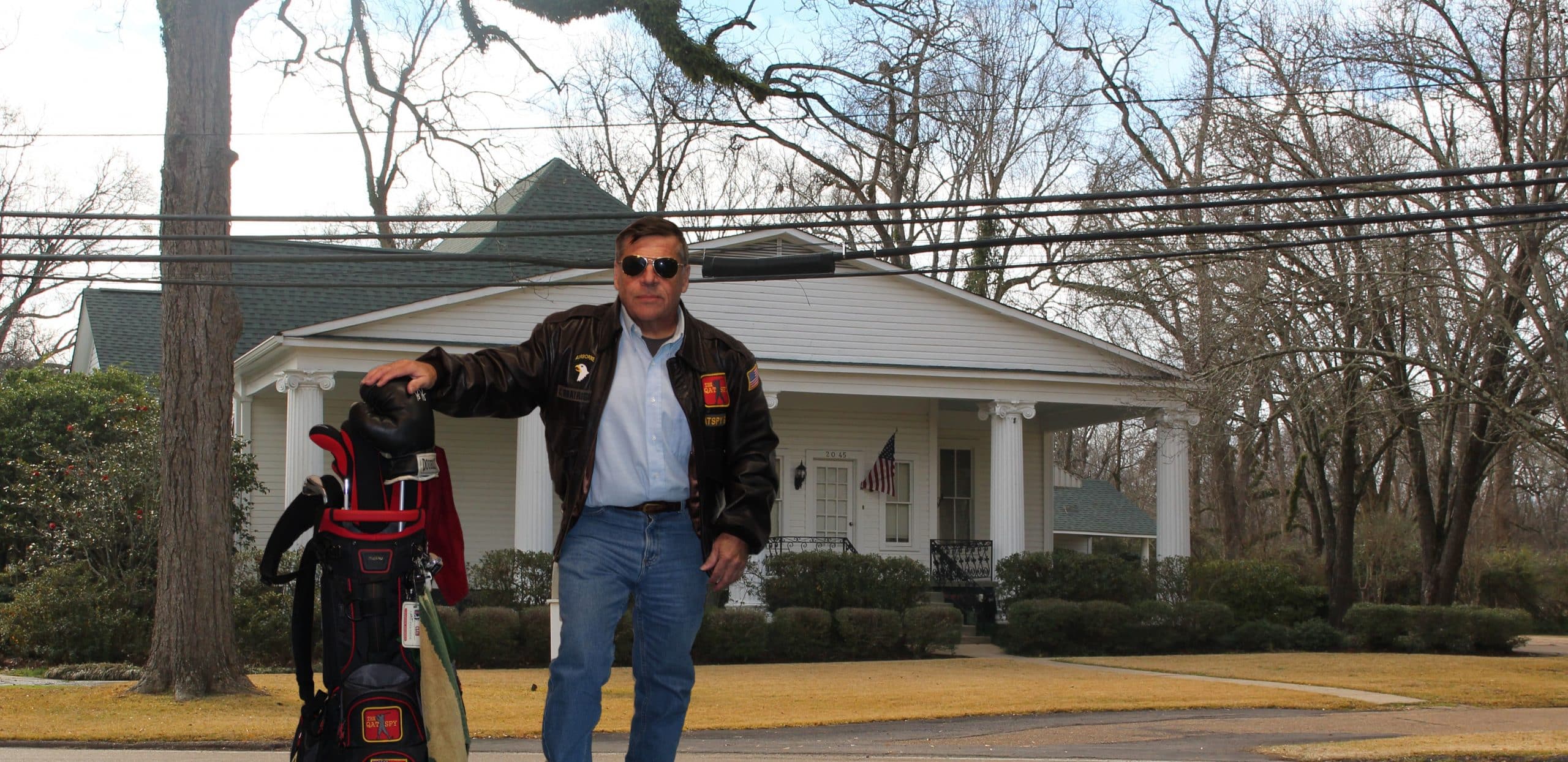 Learn how to take your Baseball Swing from the batter's Box to the Tee Box!
The same motor skills that are instinctive and were developed playing baseball can be used to build a consistent golf swing without the confusing thought process that some golfer's experience in their golf game. This is like putting your golf game on AUTOPILOT and just enjoying  this wonderful game we call GOLF!
The KASPER GOLF & FITNESS Coach
YouTube Video Orange Bucket Challenge
YOUR BETTER GOLF SWING IS YOUR BASEBALL SWING

: One of the best means to improve your golf swing is to analyze the golf swing from an objective point of view. H. James Harrington made an important quote to this fact:
Measurement is the first step that leads to control and eventually to improvement. If you can't measure something, you can't understand it. If you can't understand it, you can't control it. If you can't control it, you can't improve it.
One of the best means to perform a golf swing analysis is to capture the golf swing in slow motion, with either time-lapse photography or video. With the availability of I-phones and golf apps, this can be readily performed, with the assistance of a friend on the course.
I was able to analyze hours of golf swing videos of myself and professional golfers to develop a very simple golf swing. I used my background in procedure writing for energized transmission hi-line work to develop the perfect golf swing fundamentals in The ESPY Golf Swing Coach.
I even found that energized transmission hi-line work can be simplified with proper mechanics, according to a sequence. The same approach can be applied to the golf swing as well. The golf swing mechanics and proper sequence can be applied to your golf swing to maximize distance and control.
One of the most historical golf swing analysis performed was when Mr. Arnold Palmer and President Eisenhower teamed up to play in the 1964 benefit for the American Heart Association in Merion, Pennsylvania. Mr. Palmer noticed on the practice range that the President's right elbow was flaring outward in the backswing. After Mr. Palmer brought this to the President's attention, President Eisenhower did such a great job of keeping his elbow next to his right side that he wore a blister on his elbow.
What Mr. Palmer was trying to get President Eisenhower to do was to Synch his right elbow with his shoulders. Synching the elbow with the shoulders was the main priority that I focused on while working on The ESPY Golf Swing Coach, in Madison, MS.
About the Book
This book, The ESPY GOLF Swing Coach, was written to allow golfers to use mental images to develop muscle memory, instead of swing thoughts. Muscle memory produces a confident golf shot, even under competition. This book is ideal for the beginner golfer as well as the lower handicap golfer. Most golfers seek to get better by making their golf swing consistent and as simple as possible to produce distance and control.
The ESPY technique is like riding a bicycle: once you learn, you don't forget.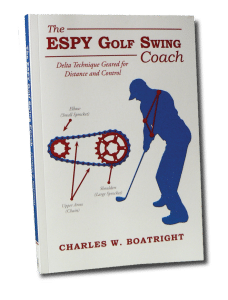 The ESPY golf swing is based on fundamental sprocket mechanics, set up by the Synch, Protract, and Yaw elements. With the ESPY, the golfer uses the elbows and shoulders as gears to produce power and speed according to sprocket mechanics 101. By learning what these mechanics are and how they create power, speed, and control, you'll be able to:
Control backspin, loft, and trajectory;
Eliminate the negative effects of downtime and nerves;
Overcome common obstacles to develop a consistent golf swing.
Most golfers have played baseball during their youth, The ESPY Golf Swing Coach allows the golfer to take the baseball swing from the batter's box and apply it to the tee box. Why not take advantage of a swing that you are comfortable with and apply it to your golf swing. I HAVE, and you CAN. Gear up your golf game with The ESPY Golf Swing Coach.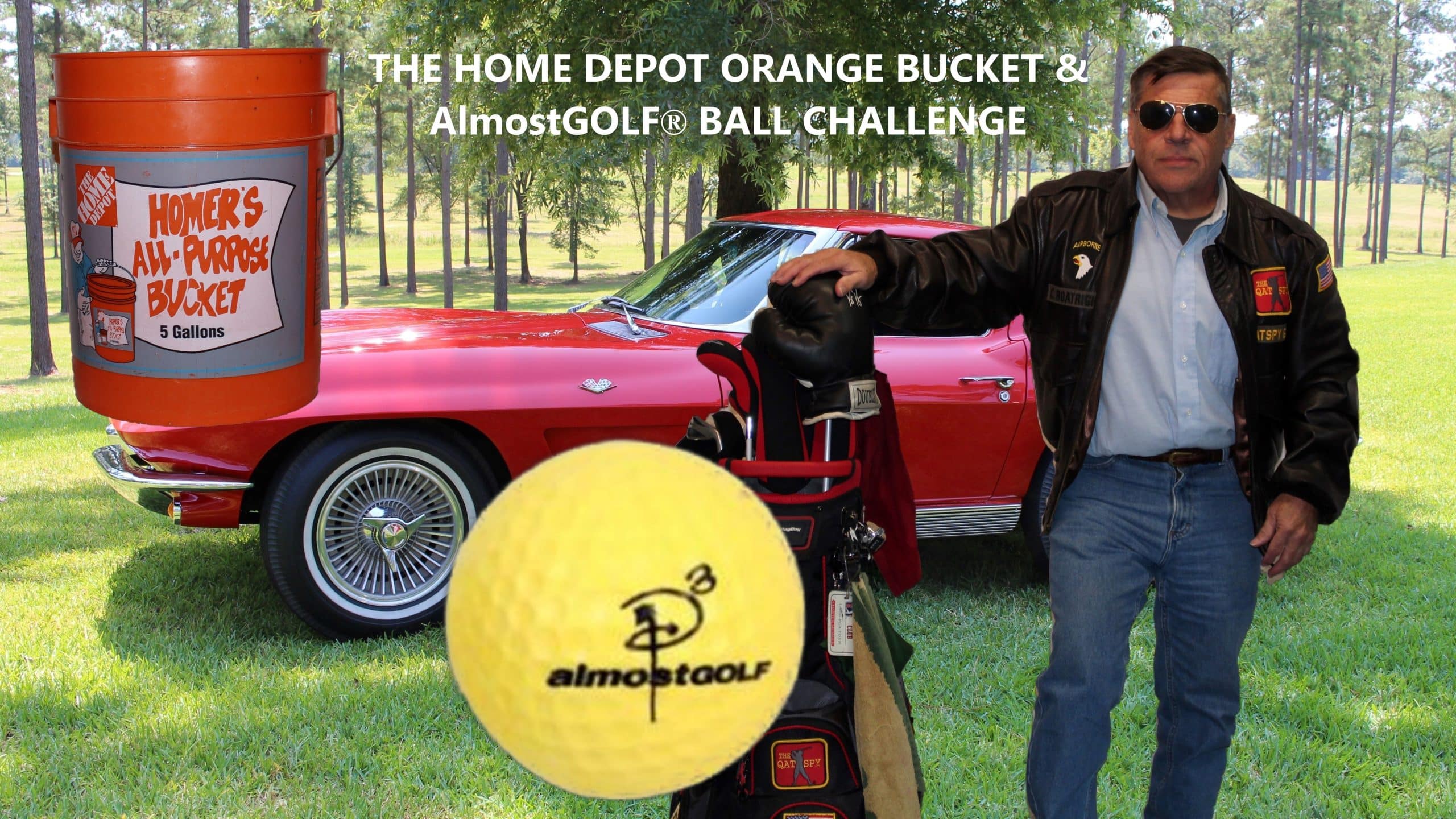 THE QATSPY® is an Authorized dealer for the US WINGS® Leather and Nylon Flight Jackets that we supply to U.S. Military. Miss US WINGS is wearing the replica of the TOP GUN 2 Movie CWU-45P Jacket that Maverick is wearing in the movie