THE QATSPY® Quapaw Aviation Tactical Sportswear Performance Yukan OUTFITTERS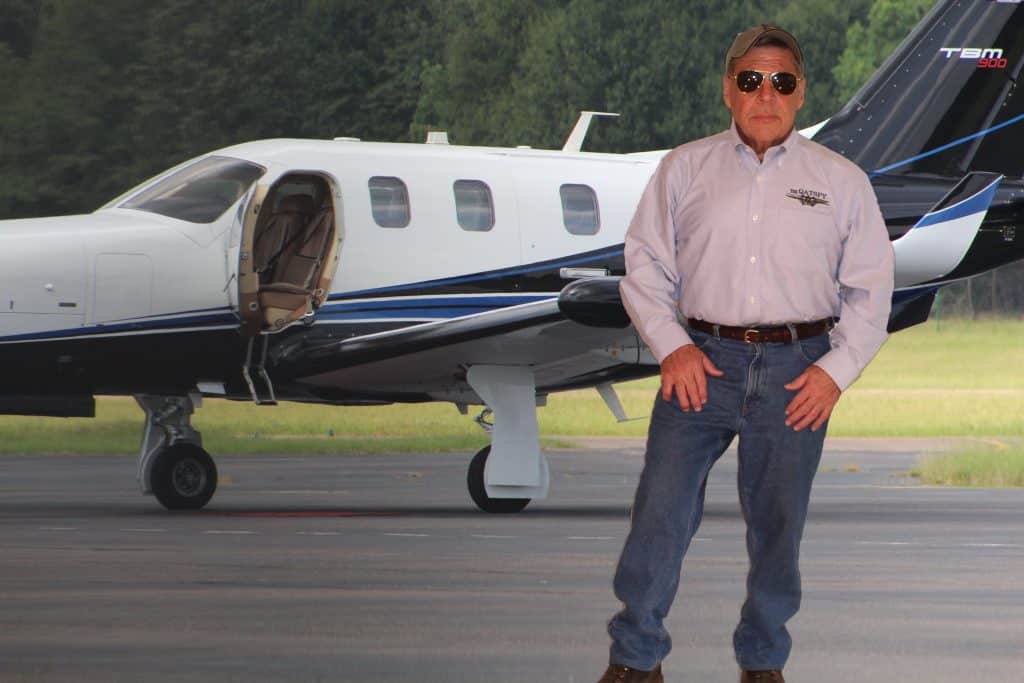 By: Charles W. Boatright, President of THE QATSPY® Company
How to Avoid the Consequences of Aging– I have the Health & Fitness Condition that I had in my Mid-30's at age 65 based on Diet of WHAT & WHEN I Ate
I knew that defying your age was possible reading the accounts of Caleb addressing Joshua (Joshua 14:11)- I am still as strong today (Caleb was 85 years old, at the time) as the day Moses sent me out (40 year prior) ; I'm just as vigorous to go out to battle now as I was then. In the case of Caleb, we know that he ate Kosher and maintained his strength and conditioning. Caleb was 45 when they first attempted to enter The Promised Land. So it is possible to defy your age, but it takes DIET and FITNESS to do; and also with a healthy lifestyle.
I consider my health and fitness as a sport to maintain a low handicap numbers to remain active even at the age of 65. I'm all too aware of the consequences of being over the age of 60 and not maintaining a healthy diet and fitness routine on a regular basis.
It is important to be involved in some type of sport your entire life to provide an incentive to exercise and eat healthy, but even more importantly to keep in shape, mentally and physically. Believe me, you do not want to approach your 30's without having a healthy diet and fitness program that allows you to maintain an age-defying fitness and appearance.
THE CASIMIR DIET & FITNESS program is a Caloric ■ Amino acid ■ Soluble fiber ■ Intermittent fasting ■ Metabolic ■ Index ■ Rate Diet that's based on WHAT (food with a MIR at or below 3.25) and WHEN (eating between 9 a.m. and 6 p.m.) you need to eat and doing moderate exercise for at least three to four times a week. Exercises don't have to be strenuous to be beneficial and see results.
The most important part of the CASIMIR DIET is the MIR that allows you to evaluate Nutrition Labels and determine food that you can eat to turn your body into a Turbocharged Calorie-Burning Juggernaut to drop inches, pounds, and something even more significant and impressive, years off your skin. If you don't following the CASIMIR DIET Health & FITNESS do yourself a favor to improve your skin, DON'T EAT PAST 6 P.M.
If you eat past 6 p.m., it is like interfering with your body's natural ability and process of repairing and rejuvenate your body and particularly your skin while you are sleeping. So there is truth to the story of Sleeping Beauty! So the moral of the story of THE CASIMIR DIET is WHEN to eat, between 9 a.m. and 6 p.m. But the real supercharger is WHAT to eat, food at or below the MIR of 3.25.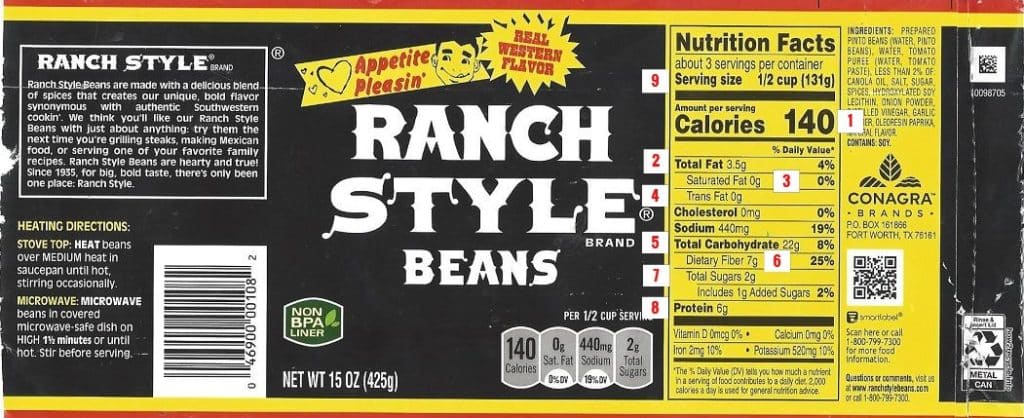 Photo Finish of Your Health & Fitness
I'm like the next person, I enjoy wearing clothes that not only look great, but more importantly, have that nice fit in front of the most critical critic of one's health and fitness, in front of the lens of the camera. Not even the mirror can render a more critical critique of your health, fitness and the condition of your skin than the lens of the camera can. What you see in the mirror doesn't even come close to providing a perspective of your condition than a camera can provide.
At age 65, I model my sportswear and produce fitness and training videos that we have available on our store's website THE QATSPY®. To model and produce fitness and training videos, requires me to maintain my health, fitness and my appearance. My CASIMIR DIET along with my CAST FITNESS provides me the health, fitness, and conditioning that I had in my mid-30's.
My diet and fitness are essential to me, so much so, that I consider my diet and fitness as important as a Sport event competing against one of our biggest opponents, the effects of the aging, even at age 65, that is my age. I take my diet and fitness so seriously as if my life depended on it, because my life reality does depends on my health and fitness.
Keeping Your Health Handicap Numbers Low
Like in the sport of golf, you want to keep your handicap low to compete with old man par, but in the case of your health and fitness, you're competing with old man time. You want to keep your weight, blood pressure, blood glucose, cholesterol, and the appearance of your age as low as possible. I don't know too many people over the age of 40 who want to look older. We have no control over our age, but I don't accept the notion that we can't affect how we age.
An Important Recommendation for those Approaching Your 30's and 40's
If you are approaching your 30's or your 40's it is imperative that you give serious consideration to your diet, lifestyle, and start a regular fitness routine, if you haven't already started. DO NOT WAIT ON THIS, do something NOW! You can still impact your numbers by following a healthy diet, exercise, and have an active lifestyle, even if you're over the age of 50. There is no reason why you have to act your age when it comes to your health and fitness.
The results of NOT following a healthy diet, regular exercises, and having an active lifestyle are those health related issues that ravages your ability to enjoy your life over the age of 50. As you approach your 30's, the ravages of aging start to appear in your weight, hypertension, diabetes, high cholesterol, and the appearance of aging, just to name a few.
Keep Your Health Handicap Numbers Low
Keeping your health handicap numbers low, will be what your doctor will harp on you to drop during your annual physical. Even if you are in your late 50's or older, you can still have a direct impact on lowering these numbers just by following a simple healthy diet and start a moderate fitness program. What is encouraging about a regular fitness program, is that your fitness program doesn't have to be aggressive or strenuous or include expensive exercise equipment to be beneficial and see and feel real results. The exercise equipment you see here is all the equipment that I use.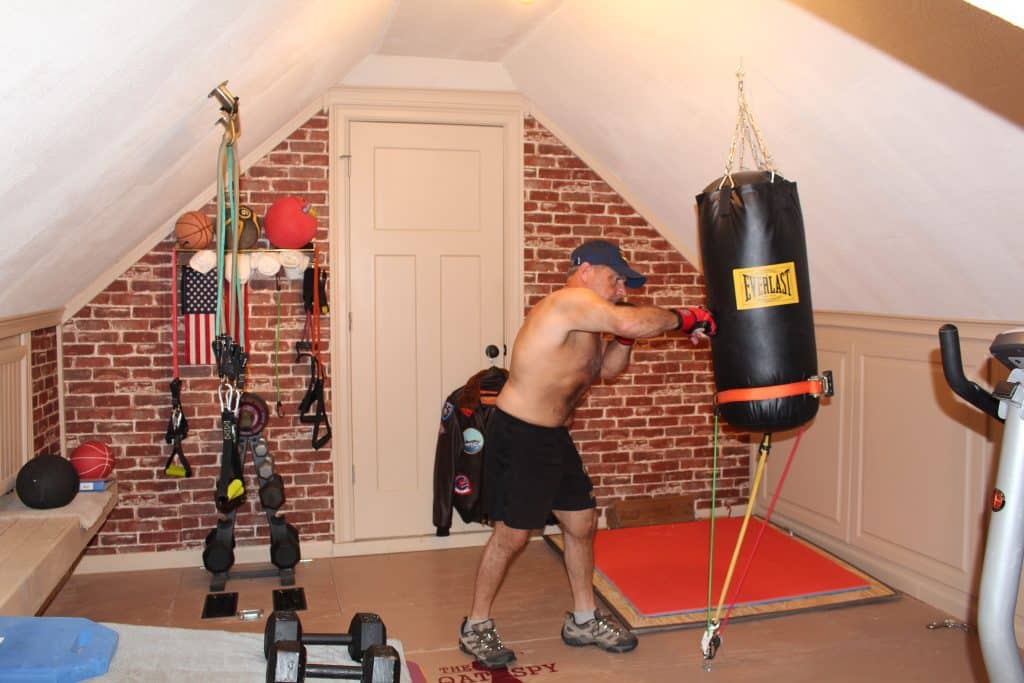 Shown above is me in my Mojave Home Gym with the basic exercise equipment that I workout with six to seven days per week. I call my gym Mojave because it is in the attic space above my photography studio. The term Mojave is due to the fact that my gym isn't air-conditioned or heated. During the summer months, temperatures can reach upwards of 118 degrees Fahrenheit, that is exactly what I want for conditioning. I use my Mojave Gym as a conditioning SPA to promote sweating that is great for that younger looking skin and for improved stamina.
In the feature image, taken on Monday, March 25h, 2023, I'm preparing to fly out to Raleigh, North Carolina on business. And in the image below, taken on Saturday, January 07th, 2023, I'm in our hangar posing for an AB Challenge after we did a photoshoot for our Hemi-Quinn Bush Pilot Collection. These photos indicate the direct results of my CASIMIR DIET and CAST FITNESS System has on my health and fitness, even at age 65.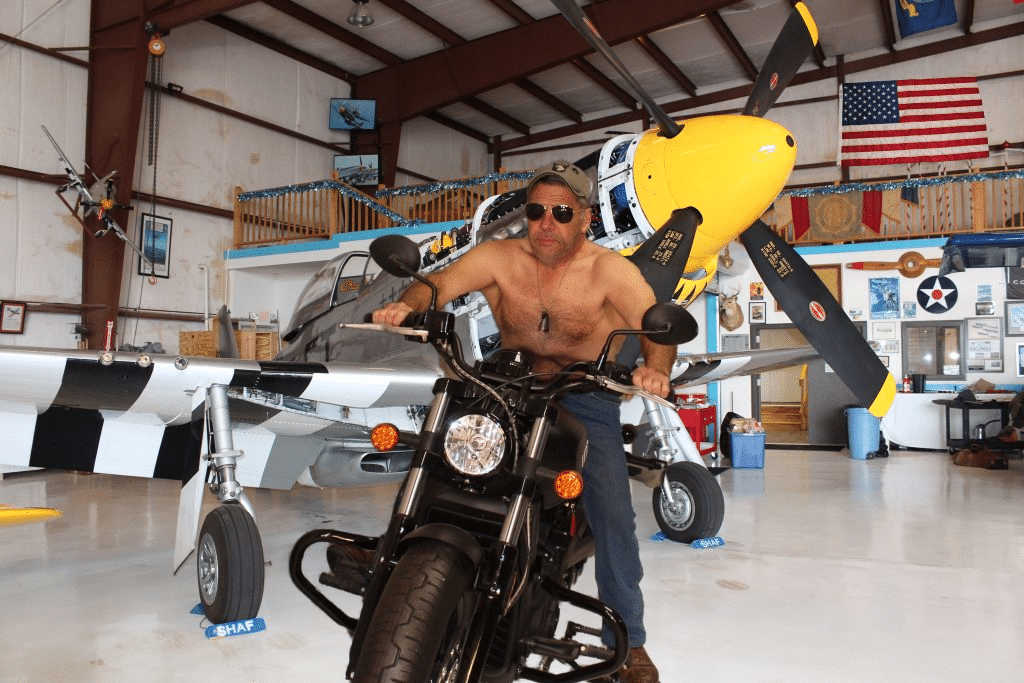 In both images, I'm 65 years old and enjoy the same health and fitness condition that I had in my mid-30's.
THE QATSPY® Business Model
I started my Sportswear Performance business in June of 2015. Our mission of THE QATSPY® (Quapaw Athletic Training Sportswear Performance Yukan) Outfitter is to provide tailored-look sportswear and performance to individuals and companies for a nice look and to maintain their health and fitness conditioning.
My business model is to help promote the image of people and businesses with sportswear apparel and to improve performance with health and fitness. Like in any sports, a healthier and stronger athlete is a better performing athlete. This applies to your workforce, as well, a healthier and stronger workforce is a better performing workforce on and off the job.
Strength training isn't just for physical performance, but also for cognitive performance due to the neuromuscular activation of nerves firing to maintain and improve muscular mobility. Strength training helps prevent deterioration of neurological pathways that has been proved to help stroke victims and those with Parkinson's. Rock Steady is where Parkinson's patients use a boxing bag workout to maintain muscle control.
I'm available to conduct health and fitness seminars, for groups and for businesses. Please use the image below to link with us for more information and booking schedule. I also include my three books that I cover during my seminars for those individuals to read. I also included my FREE video for people that have Sciatic Nerve issues, like I have. Flying for long hours doesn't do much for a Sciatic Nerve issue: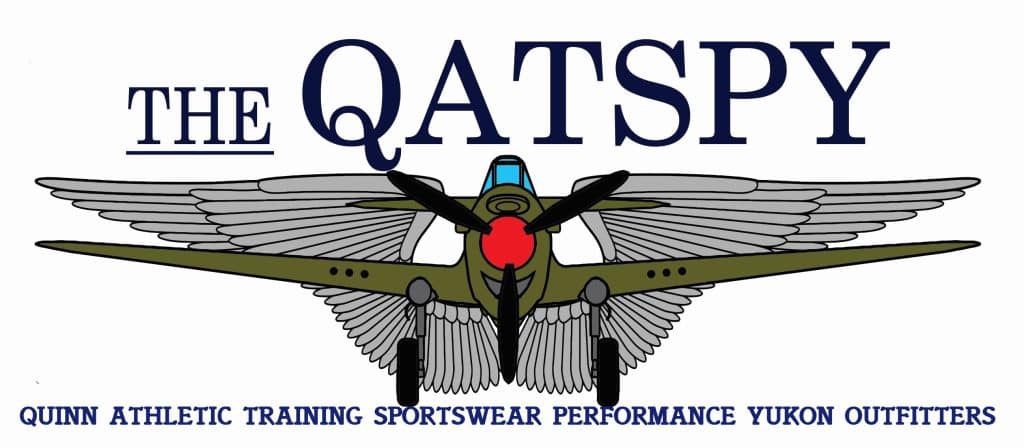 If you homeschool, these are great books to include to have as an athletic curriculum.
TOP GUN: MAVERICK Dog Fighting Beach Football
For those of you that have to deal with Sciatic Nerve Issues I have included FREE Four (4) easy exercises routines that has eliminated my Sciatic Nerve issues that include numbness, pain, and balance issues. I flew for over 33-years, flying over 450- Flight hours a year, that can cause severe sciatic never issues:
The Physical Fitness of Tom Cruise at age 58 in the Movie TOP GUN: MAVERICK
In the movie TOP GUN: MAVERICK, Tom Cruise is 58 years old at the time of filming, because the movie wasn't released until June 27th, 2022, Tom Cruise is now 60. There is a beach scene where the squadron were playing Dog Flight Football. If you want to see the benefits of a healthy diet and fitness routine view this soundtrack video of One Republic performing I ANI'T Worried: