THE QATSPY® YORKER Performance Sports Training & Apparel Quarters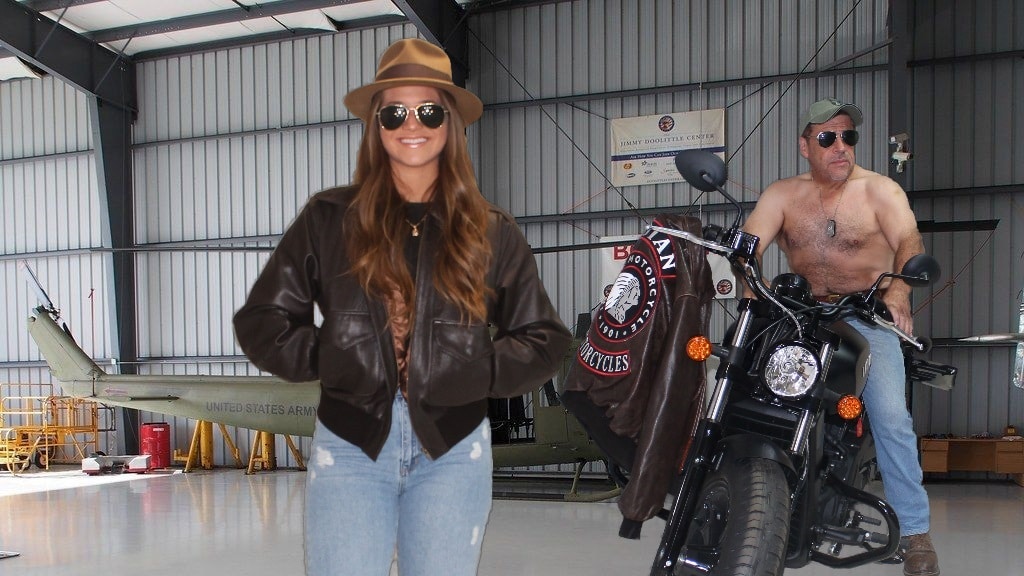 By: Charles W. Boatright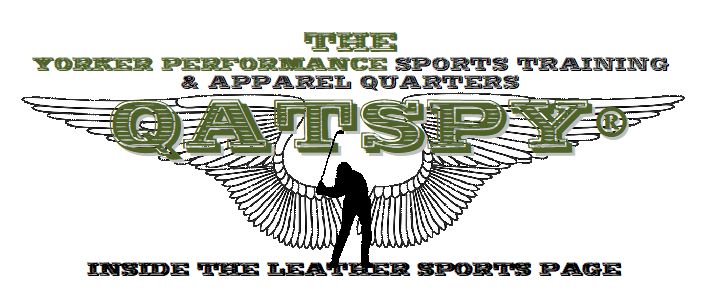 What is The DELPHI DIET & FITNESS System– and How can The DELPHI DIET & FITNESS System Benefit, Improve, & Allow You to Enjoy Health/Life?
Here's the challenge I would like to issue my readers– If you're on a diet that provides you the same type results I have experienced of dropping weight and having this type of skin condition at age 64, YOU NEED TO STAY WITH IT. If not take advantage of the results I have gained from The DELPHI DIET & FITNESS System.
Let me tell you what happened to a friend that challenged me on my results from The DELPHI DIET & FITNESS System. He was under the impression that his system was superior to my that he actually made the claim that he could lost more weight and inches than I did. But when it came down to proof, he only called me over the next 6- months before he left the state. I haven't heard from him since. I wouldn't had held him to his challenge, because friendship is more important that a challenge.
The most important part of The DELPHI DIET & FITNESS System is the H–I that stands for Health Index factor that puts you in control of your total health and fitness. The DELPHI stands for Diet, Exercise, Lifestyle, Performance and Health Index System that turns your body into a calorie-burning juggernaut. The DELPHI System allows your body to burn food for energy instead of storing your food as fat. Pretty Simple.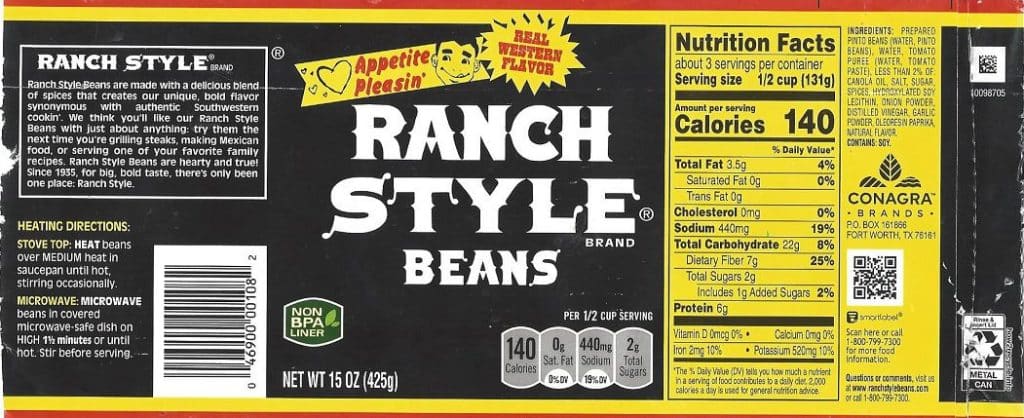 The Health Index is a number that allows you to read and use the standard Nutrition Labels on food items or off restaurant's menus to eat healthy food. What makes The DELPHI System a real advantage is that you are eating food items that are high in fiber, protein, and a probiotic that also allows you to lose weight and enjoy great tasting food without ordering it from an online diet company. I include, below, a photo of one of my typical meals. This allows you to eat nutritious food that your body can metabolize easier for energy instead of store as fat.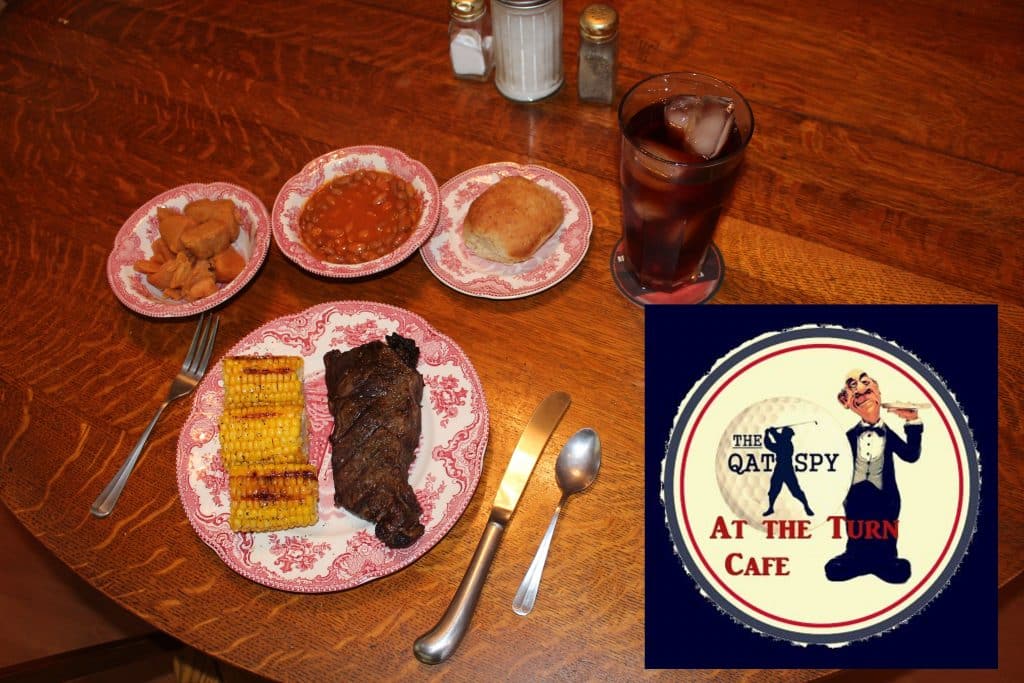 One key advantage of including foods that are probiotic is that these foods reduce suborning belly fat that exercise can't totally get rid of.
See Results in Weeks not in Months on the DELPHI DIET & FITNESS System
You will see results in weeks not in months from following the DELPHI DIET & FITNESS System. Let me enter into evidence my Waistline Chart, below, that I kept the day that I started on The DELPHI DIET & FITNESS System, November 28, 2014. This was 4- weeks after I was interviewed by Ned Reynolds at the ESPN Radio Station JOCK 96.9 FM in Springfield, Missouri concerning my Strike Zone Baseball Golf Swing Technique.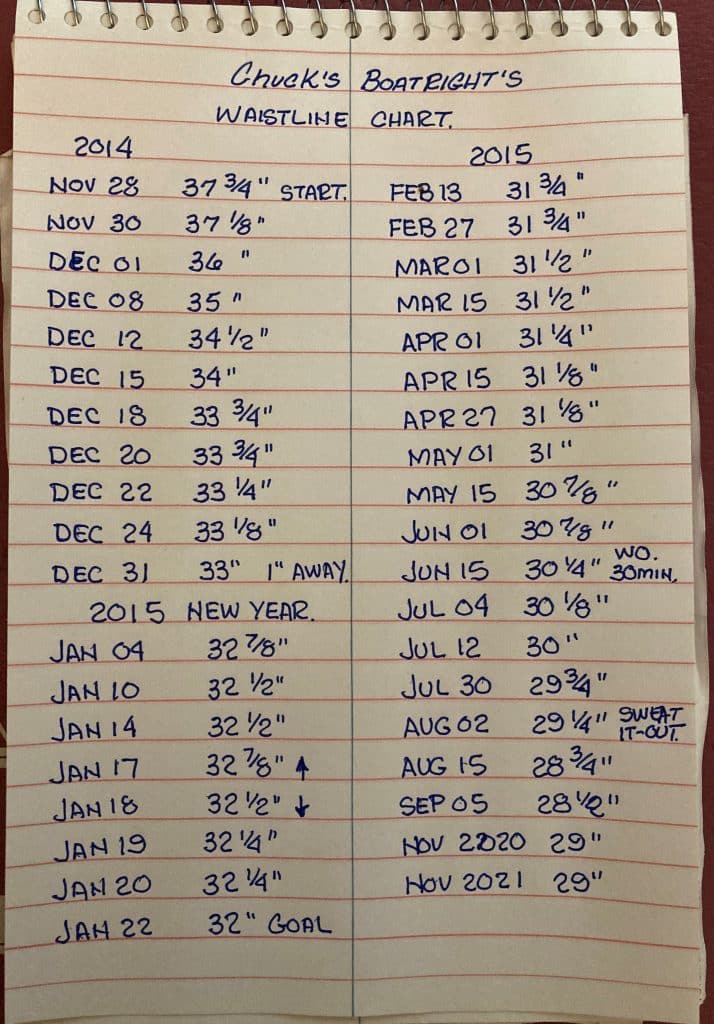 As much as it pains me, I have posted below, the photograph taken after my interview with Ned Reynolds. This was the incentive that I needed to jump start my weight loss by using my chemical engineering background and going back to what got me into shape in 1986. I needed to get back into shape to start my performance sports training and apparel business in June of 2015. I was retiring from a utility company after 33- years in June of 2015.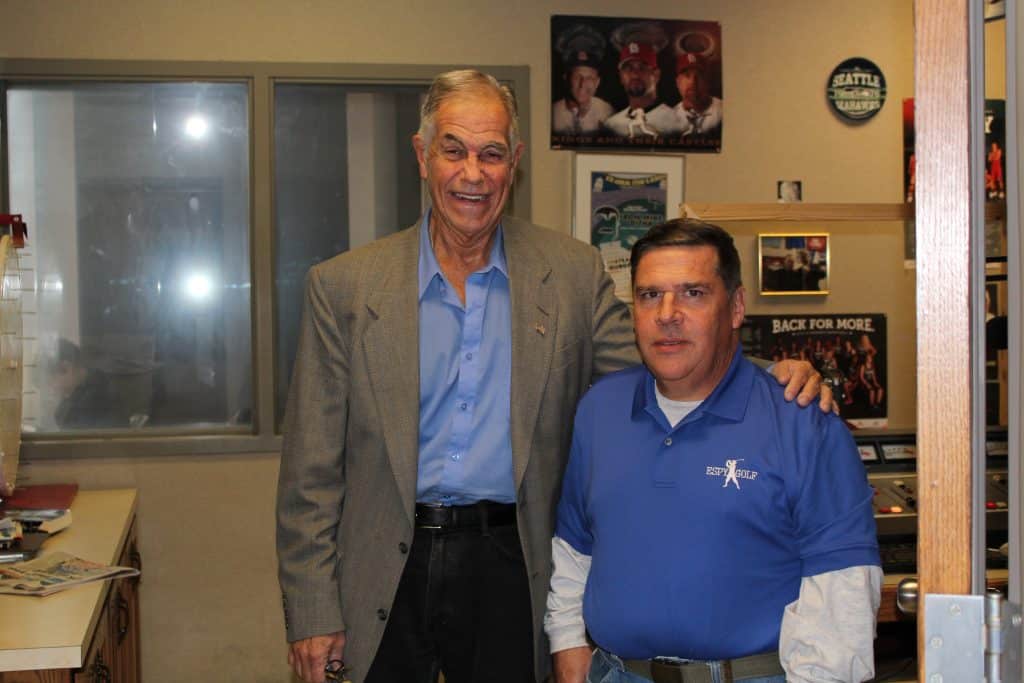 Now fast forward to May and June of 2015 to the following two photographs posted below, of me after I completed my last aerial patrol flight in May of 2015 with our Bell Jet Ranger 206-D. The second was taken the last week when I worked with my line crew replacing a X-arm on a H-Frame Structure, I'm the one in the middle of the X-arm. The results from The DELPHI DIET & FITNESS System allowed me to get into shape for these photos and to climb again at age 57.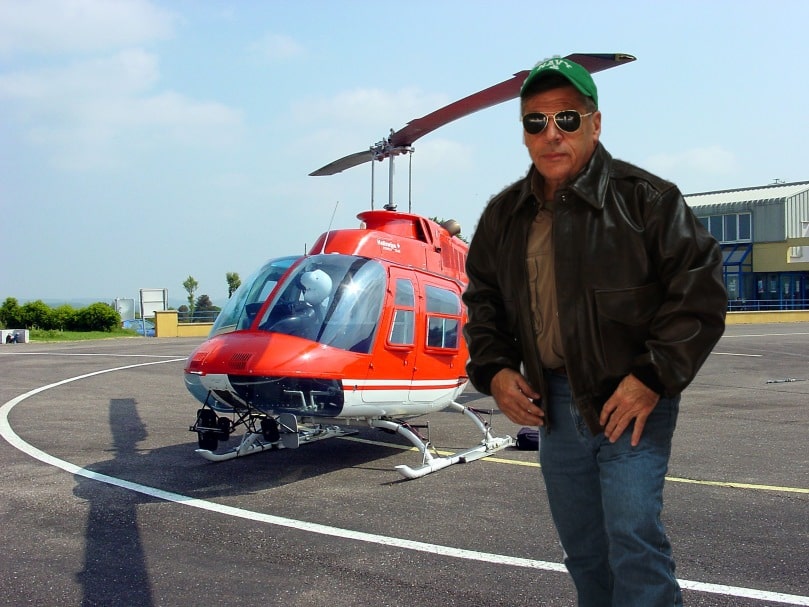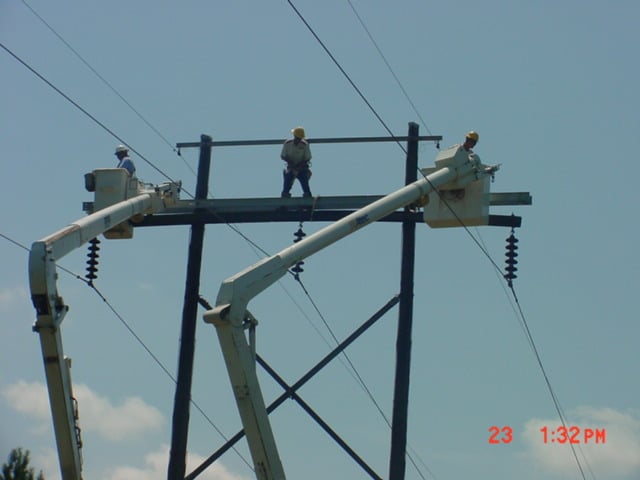 THE QATSPY® The YORKER Performance Sports Training & Apparel Quarters
The reason that I needed to lose the weight and my gut was that I was about to start a performance sports training & apparel business. Just to add a little more intrigue, I was also going to make fitness and golf training videos. This also included modeling the same line of apparel that I was carrying in my online store. I also was going to model with help from ladies that work with me and also does modeling work with me that are in their early twenties. I did use the term for me, but with me. How much more of a challenge for a guy 64 years old wants than that, modeling with beautiful ladies in their twenties.
But here are the 3- secrets to losing weight and get into shape, you got to have these three criteria listed below, if not, you're are going to be successful:
1. A good diet and fitness plan- CHECKED
2. An incentive to lose the weight and get into shape- The Photograph after my interview with Ned Reynolds- CHECKED
3. Tracking, Measurements and Goals. If you can't measure IT, you can't manage IT. CHECKED
NOTE: If you don't have a image of how you look NOW an image of how you want to look with a plan and ability to measure your progress, you'll won't achieve your fitness and conditioning you want.
I gave myself seven-months. to go from a waistline of 37.75– inch down to 32– inch waistline, my goal, that I figured was a mildly aggressive weight program, but manageable. I had seven-months to lose 5.75- inches. That roughly 7.3 LB per inch lost or in my case losing 42 LBS.
Here's a good rule-of-thumb for a healthy waistline– Take your height in inches or centimeters and divide by 2. This is a healthy waistline for you, the larger this figure is by 10% the healthier you are.
Referring to my Waistline Chart, above, I arrived at my goal not by June of 2015, but by January 22, 2015. By June of 2015, I actually lost down to 30.875- inches. But that wasn't the Rest of the Story, I lost even more where inches where I'm at now at 29.50- inches by September 05, 2015. My Rule-of-Thumb waistline should be 66/2 = 33.00- inches.
NOTE: As you can tell, I was recruited by many college basketball teams. 5 Ft – 6- Inch does cut it on the basketball court, unless you can jack-it-up from half court.
Exercise is Important, but Your Diet and Lifestyle have a Greater Impact
Just like we can't boost our way out of COVID, you can't exercise our way to lose weight and achieve our fitness goals. The only effective way to lose weight and achieve your health and fitness goals is following a healthy diet and having a healthy lifestyle that includes fitness and sports. Lifestyle comes down to reducing stress, eating healthy, adopting a sport into your weekly schedule that challenges you, getting enough sleep, and above all, thinking young. You might think I'm kidding about thinking young, But I not!
If you want to look younger, you have to exercise with strength training and not just aerobic training, eat a healthy diet that is based on high fiber and protein but low in sugar and starches, the hidden sugars. And again, above all think young. This is the reason that after I retired from line work, which included flying aerial patrol, I bought an INDIAN Scout Bobber 60 Motorcycle to fill that adventure spirit. Riding my INDIAN Motorcycle is as close to flying as I could replicate without wings. However, I'm still involved in aviation even today.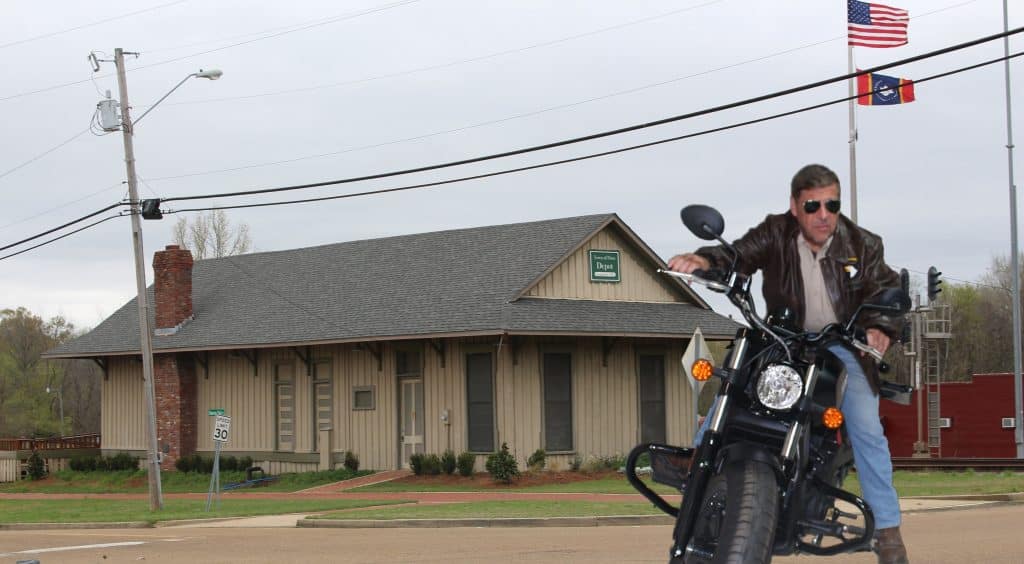 The feature photograph, above, was taken after a photo shoot that we did for our Fall & Winter line up of US WINGS® Leather Jackets in THE QATSPY® Online Store. The camera crew that did the photo shoot, challenged me to an AB Challenge at age 64, which I agreed to do. I was a little apprehensive at first, being 64 and posing for an AB Challenge, this meant without a shirt. Then after the crew showed me the photo, it was then, that I realized how effective The DELPHI DIET & FITNESS System really was even after 7- years being on this system. Use the link below to read more and purchase your download copy. This is $15.00 off for the Month of January 2022 to help those New Year's Resolutions:
THE QATSPY® AMERICAN CLASSIC LEATHER JACKET COLLECTION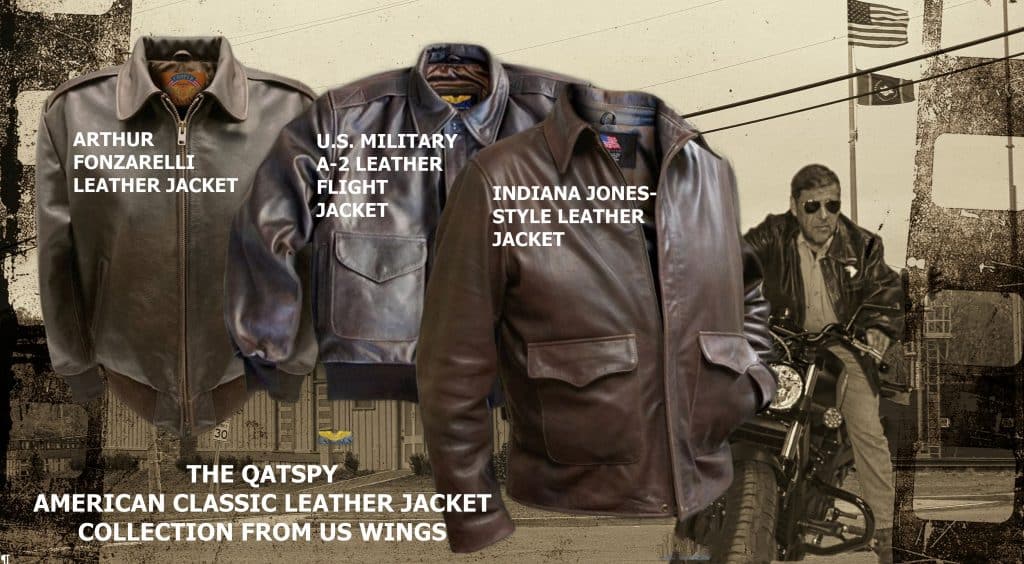 The U.S. A-2 Leather Jacket has been a major part of our history (both military and civilian) since 1931. This was when The U.S. Army Air Corps developed and issued the A-2 Leather Flight Jacket to its pilots during World War II. A version of this iconic and classic A-2 Leather Flight Jacket became the persona of two legendary entertainers/actors' careers- Fonzie in Happy Days and Indiana Jones in Raiders of the Lost Ark.