Description
Men's BUSH PILOT A-2 Leather Flight Jacket:
THE QATSPY® Yankee Prestige-Style Traditional Apparel Quarters Company

Part of the Light Weight COOPER Sportswear Leather Jackets Collection

This is the ONE and the original A-2 Leather Flight Jacket was developed for the U.S. Military in the 1930's to provide protection to the U.S. Army Air corpse and to certain the elite paratroopers like the 82nd and the 101st Airborne Units. As legendary and distinctive as it was during the Second World War it provides the same prestige legendary protection today as it did than with the one major updating, made from the soft goatskin leather.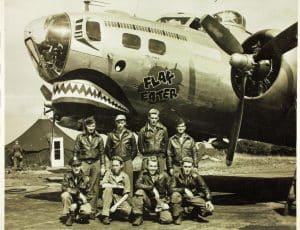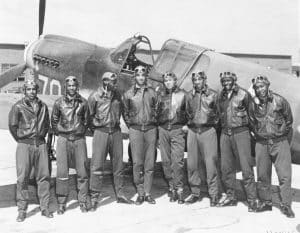 An A-2 Leather flight jacket is will be your go to Sports Jacket that has that perfect, casual look you want for the work week or during the weekend that can be worn with either blue jeans or chino khaki pants, for example . Enjoy the luxurious, soft feel of leather with your option to personalize your jacket to support: the military, your team, company, event, or organization, with name tags and/or even motorcycle patches. Perfect for companies to recognize their associates, their customers, and specially Veterans.
Personalize your A-2 Leather Jacket with Motorcycle Rocker Patches
Personalized your A-2 Leather Flight Jacket with either the Harley-Davidson or the Indian Motorcycle Rocker patches on the back panel of the jacket that can be purchased at checkout and professionally sewn on my the craft-persons at US WINGS®. Just like the World War II pilots that used the original flight jacket for protection, this same A-2 Leather Flight Jacket can accommodate the open road and still be used as a great option to a Sports Jacket for meeting clients or friends and still maintain the style you required.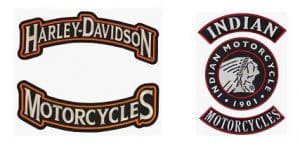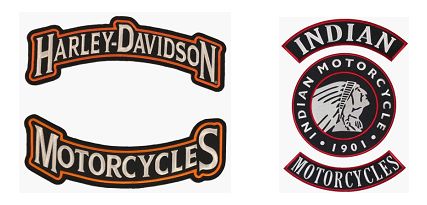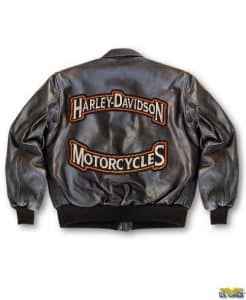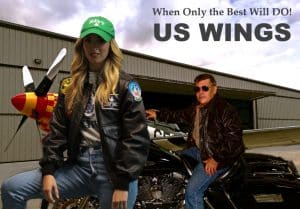 You can also add the 2nd Amendment 10-inch (Back) and/or 5-inch (Front) Crest Hand-Painted Leather Patch to your jacket at checkout: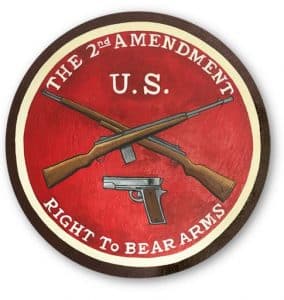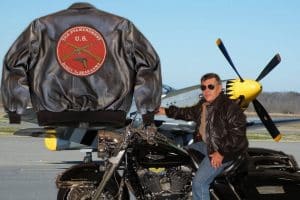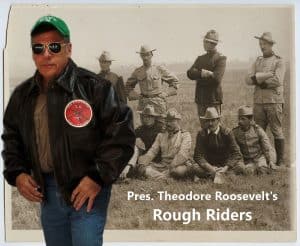 PLEASE Refer to

SIZE CHART

in the Additional Information panel for the Men's  A-2 Leather Flight Jacket that comes in Regular or Tall fit with chest sizes for each category.

DON'T forget the option to customize your leather flight jacket with either patches and/or names tags.
OPTION to CUSTOMIZE YOUR OWN PERSONALIZED A-2 LEATHER JACKET with ADD-ONS– Chose from military unit or Branch of Service patches, tags identifying you and/or your organization, or send us your own patches you want sewn-on, either for the right or left chest panels or sleeve of the jacket. You can't make a better statement than with the classic look of leather that will leave a lasting impression to your commitment to getting it done. See an EXAMPLE of a personalized A-2 Leather Flight Jacket below, featuring an EXAMPLE ONLY of my QATSPY GOLF Jacket with military patches and name tags for your reference: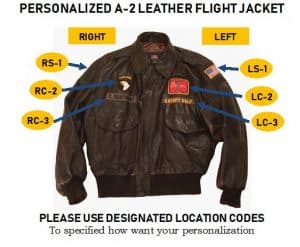 The A-2 Leather Flight Jacket featured above is my own personal jacket that has been weathered with wear.
You can select these options or select options that represent your organization, military service or support of the military, or your company.
NOTE: No returns on all personalized leather jackets with patches. Please, No objectionable or explicit patches or wording on tags.
QATSPY GOLF is an authorized dealer for US WINGS.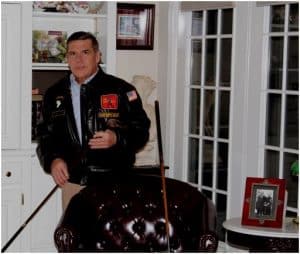 I even feature a weekly newsletter entitled INSIDE THE LEATHER SPORT PAGE that includes golf tips and Health/Fitness information. Please check out how I lost 52 pounds, or 9.0 inches in my waistline, just by following a simple diet program called 925-MET DIET PROGRAM that is FREE and is an EASY DIET to follow and to use. Not only did I lose the weight, but I have lowered my blood pressure to 112/61. More importantly, I have kept off the weight since December of 2014 at age 56. You can turn your body into a calorie-burning Juggernaut like I did.
The Leather Flight Jacket features:
100%  Leather
Snap-down collar
One piece back
One piece sleeves
Snap-close cargo pockets
Stitched-down epaulets
Military spec brass zipper
Side-entry hand warmer pockets
Brown satin nylon lining
Knit cuffs and waistband
Available in Regular and Tall
Color: Dark Brown
Fit: Comes in Normal and Tall sizes for men.
PLEASE refer to A-2 Women's Leather Flight Jackets also, for that special lady in your life.