THE QATSPY® Inside-the-Leather Sports, Health, and Lifestyle Page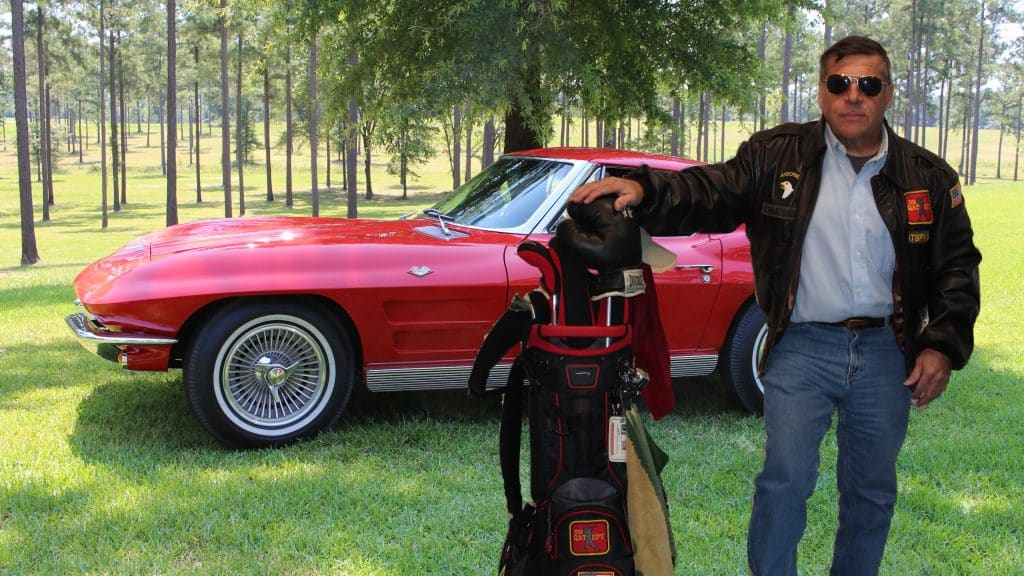 By: Charles W. Boatright
How THE QATSPY® Business Plan is Providing an Age-Defying health/Fitness Program
The main business of THE QATSPY® is to Provide an Age-Defying Health/Fitness Program to people of all ages to have an active lifestyle. A effective Health/Fitness Program should include diet and a competitive sport for an athletic activity.
In the photograph above and below, I'm 62 years old and retired from transmission line construction and maintenance work after 33 years. I still play golf, four times a week, where I walk the course and I still work on my farm. This is the impact that THE QATSPY® Age-Defying Health, Fitness, and Lifestyle can have on your life.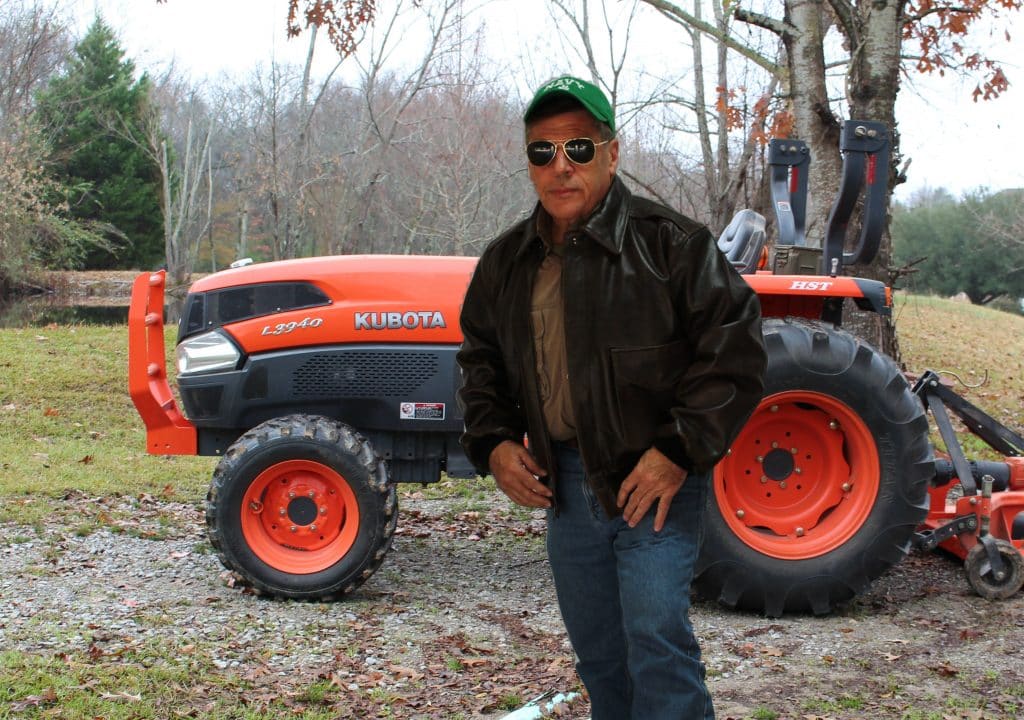 THE QATSPY® stands for Qualitative Athletic Training with Sports Performance with YouTube Videos. Qualitative is relating to, measuring the quality of something, rather than its quantity. Living long and prosperous is important, but quality of life is essential for a long healthy life.
THE QATSPY® is a business that I started in November of 2014, to use sports in general and specifically golf as a means to help others, especially our Veterans to maintain their health, fitness, and improve their lifestyle. Sports has a tremendous physical, mental, as well as a social benefit for those who participate in a sport on a regular basis. Don't underestimate the impact of sports on your life.
A lot of attention has been given to fitness, which is important and is an essential component in maintaining a healthy lifestyle. What is even more important is developing a purpose in maintaining a fitness program over the long haul. Sports is a great way to provide a person with a purpose to improving one's performance. The more specific your goals are, the better your results will be.
Qualitative goes back to what Peter Drucker statement about improvement- If you can't measure it, you can't improve it. Sports is based on scoring and measuring, which is the reason it is important for you to combine a sport in with your health, fitness, and lifestyle.
THE QATSPY® FDA (Fitness, Diet, and Athletic) Program
In the featured photograph above, this was taken five years after I lost 52 pounds (8.5 inches in my waistline) following THE QATSPY® FDA Program.
The reason that I lost the weight and inches in my waistline is that I produce YouTube golf instructional and fitness videos as part of THE QATSPY® GOLF Business. You can't be overweight and produce golf and fitness videos. Golf is a great sport that you can participate in from age eight to 98 and beyond that also has a physical and mental health benefit. My theme is Never Give Up The Game!
I lost the 52 pounds (8.5 inches in my waistline) within just nine (9) months of using THE QATSPY® FDA Program. I've always exercised since I was 12 years of age, using the CASPER Fitness Program. But as we age, especially after 40, our metabolism slows down and we start gaining weight, regardless of how much exercise we perform. A person has to also address their diet in order to either maintain or lose weight to maintain an age-defying healthy lifestyle.
I developed the effective Kosher 925-MET Diet program, which I have attached here with the YouTube Video below of my CASPER Fitness Program. The Kosher 925-MET Diet allowed me to turn my body into a calorie-burning juggernaut. I managed to lose 40 percent of my 52 pounds within three (3) months of starting this diet program.
The Other Part of THE QATSPY® Online-Business is Apparel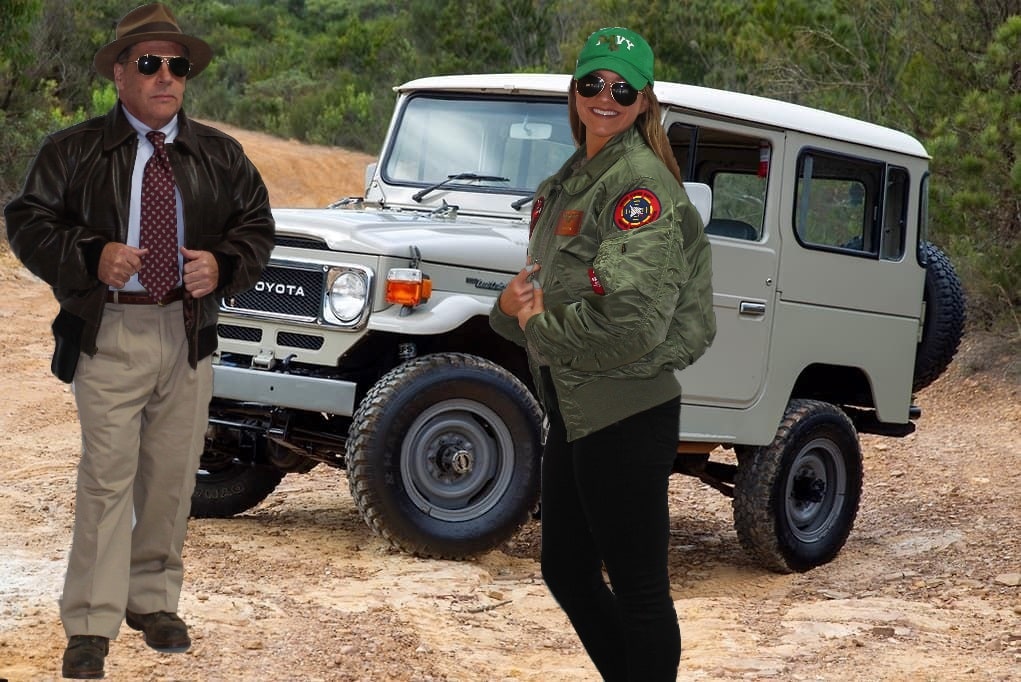 THE QATSPY® also represents Yankee Personalized-Style and Traditional Apparel Quartermasters. In my Online Store, I carry the line of US WINGS® Leather and Nylon Flight Jackets and Chino Khaki pants that have a tailored inseam. I, along with my models, that model the US WINGS® Leather and Nylon Flight Jackets that I use as a Sports Jacket.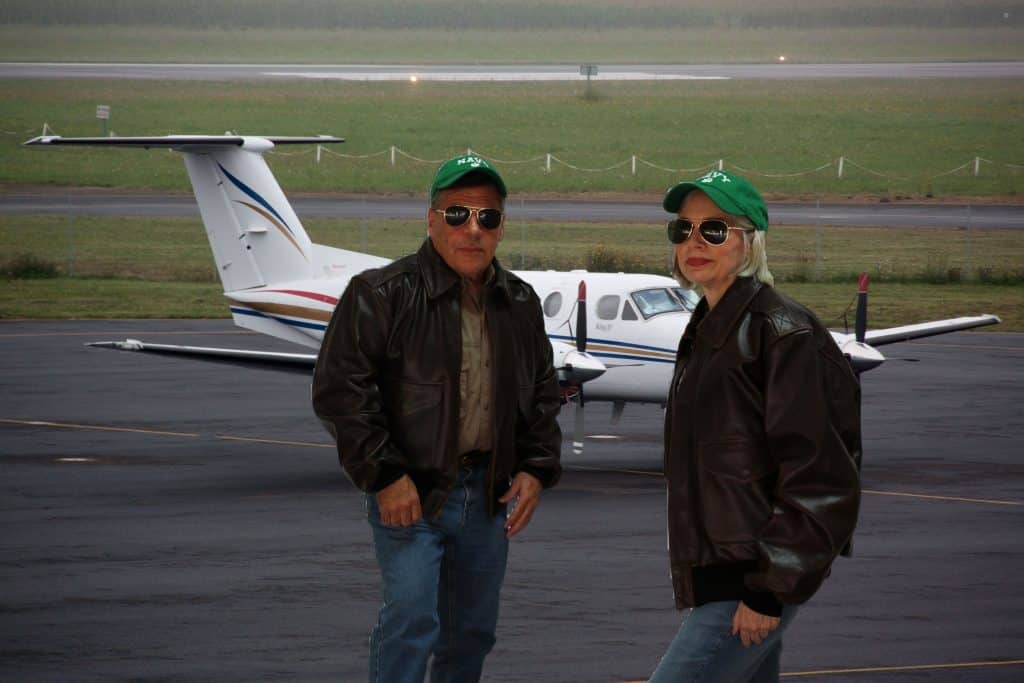 The US WINGS® Leather and Nylon Flight Jackets can go from the cockpit to a cocktail party and can be functionable and stylish in both situations. I even use my A-2 Cape Buffalo Leather Flight Jacket as a biker's jacket.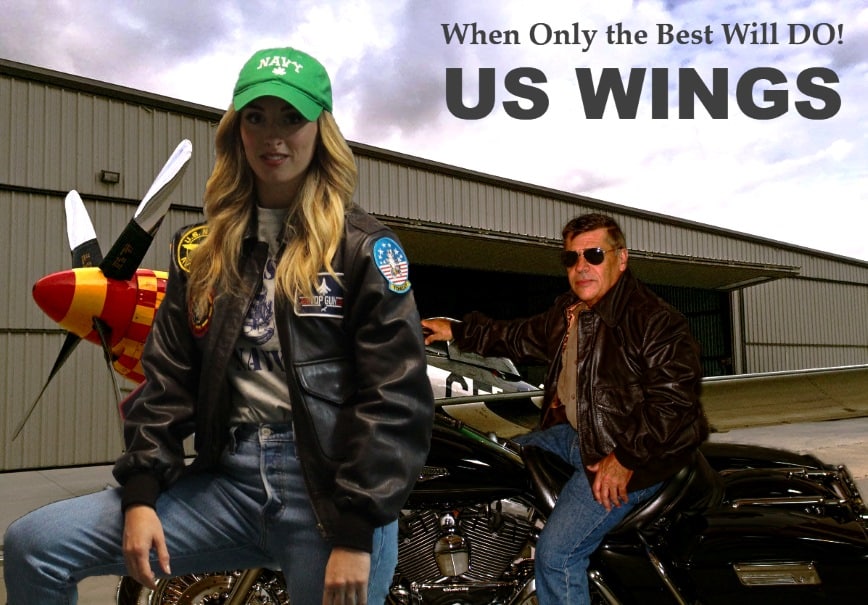 THE QATSPY® specialty is described by the term Personalization that we offer. Besides offering either the Harley-Davidson and the Indian Motorcycle Rocker Patches, we also offer military insignia and your company logo patch and name that can be sewn onto these wonderful leather jackets, as I have on my A-2 Leather Flight Jacket, show below.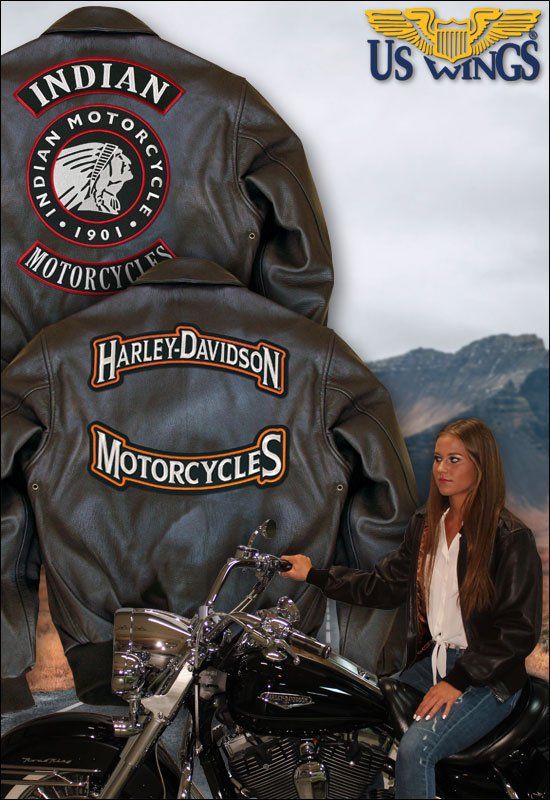 If you have a logo, but no patch, we can accommodate you with our personalized customization service, if you just have a PDF file of your logo/ company name can be made (there will be a setup fee and price is based on volume).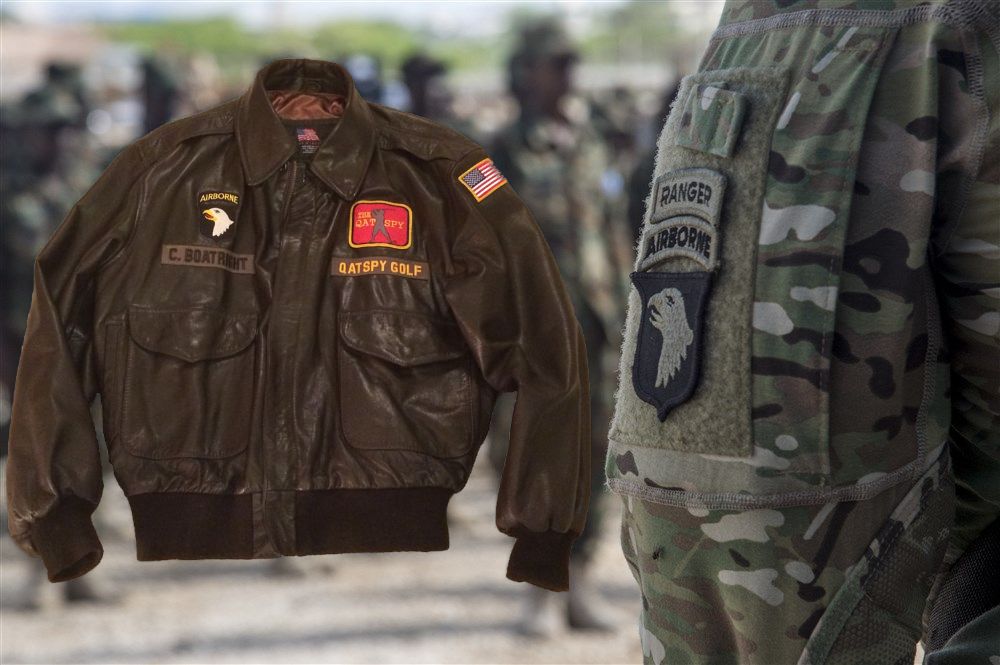 A personalized Leather Jacket like my company jacket, shown above, is better than any option that an ad agency can provide your business that comes with its own spokesperson.
These Leather and Nylon Flight Jackets make excellent service awards to your associates or customers, especially if they are Veterans. This is a service award that provides you and your company with an opportunity for publicity at a very economical rate.
I use my US WINGS® Leather Jacket, in lieu of my sports jacket to travel in representing my company in groups and corporate presentations. Nothing gets the attention like a classic A-2 Leather Flight Jacket can even during the normal course of a day. Even if I go into HOME DEPOT for building supplies people stop me and ask me about my A-2 Leather Jacket and my company. You can't ask for any better advertisement than that.
Below are apparel items and instructional Downloads from my E-Store, along with my FREE Golf Instructional YouTube Videos. Please visit my Online-Store below: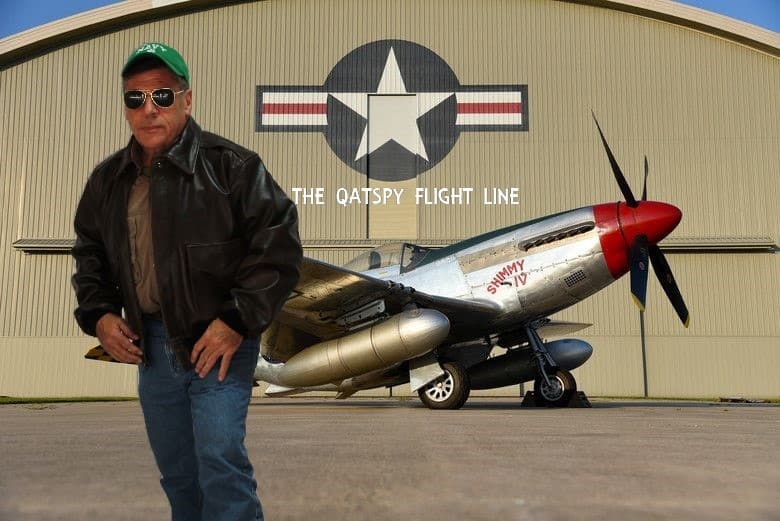 THE QATSPY (Yankee Personalize-Style Traditional Apparel Quartermasters) Flight Line of Apparel:
THE QATSPY Flight Line of US WINGS Flight Jackets: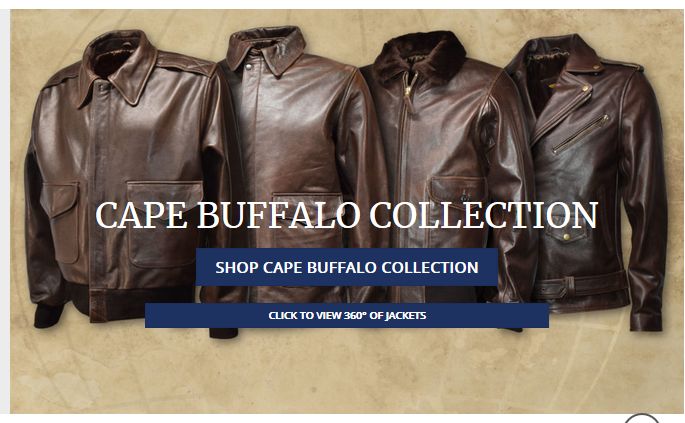 THE QATSPY Flight Line of US WINGS CWU-45P Nylon Flight Jackets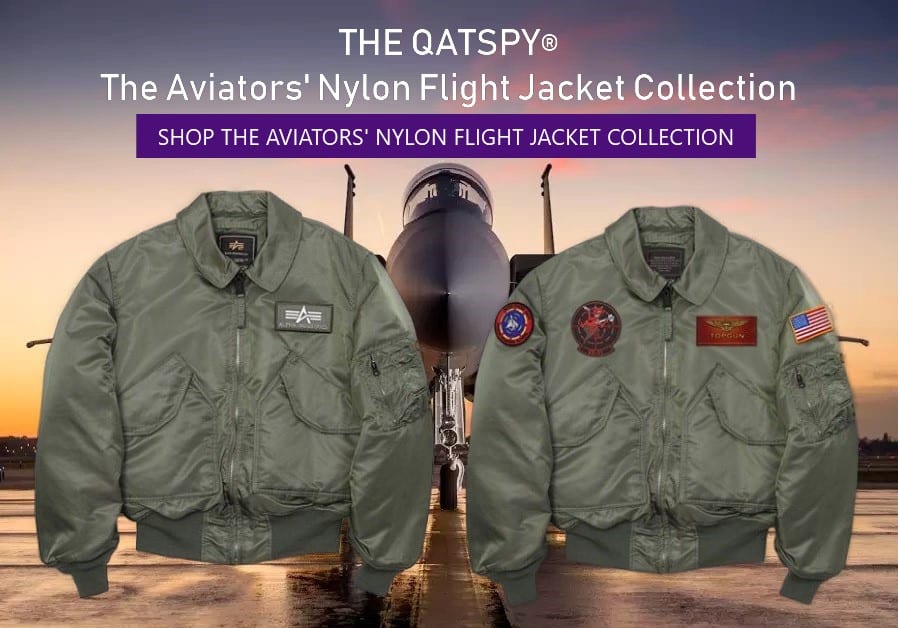 Aviators Chino Khakis Pants (with Tailored Inseam)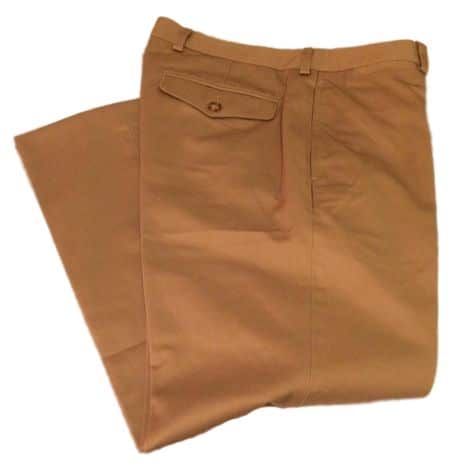 THE QATSPY Flight Line US WINGS Aviators Sunglasses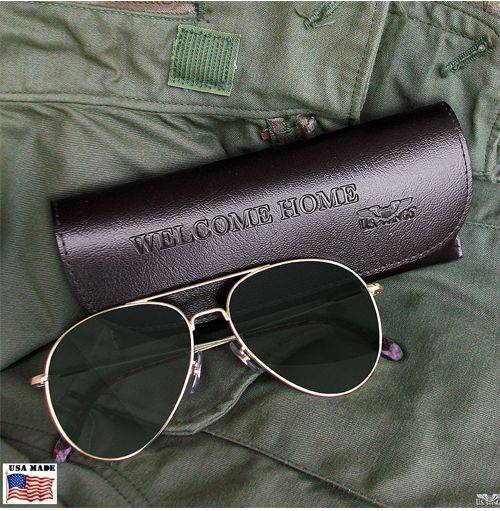 The Complete Line Of THE QATSPY Flight Line Online Store: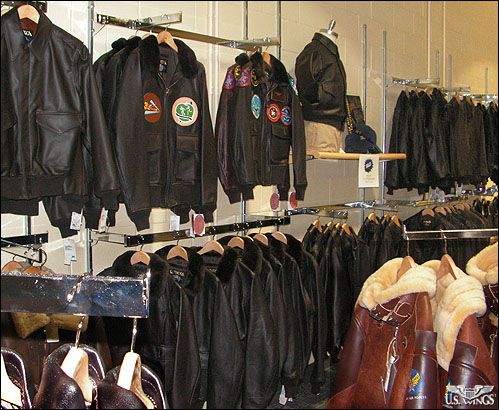 YouTube Golf Instructional Videos
Bunt-Rap-Rip Golf Swing Video
Verifying THE QATSPY Golf Swing Medicus Club
TICK-N-TOCK Putting Technique
The CASPER Fitness Program
Golf Instructional Downloads QATR-408 Palmer Technique (Wrist Action in the Golf Swing)