The QATSPY GOLF Inside the Leather Sports & Fitness Page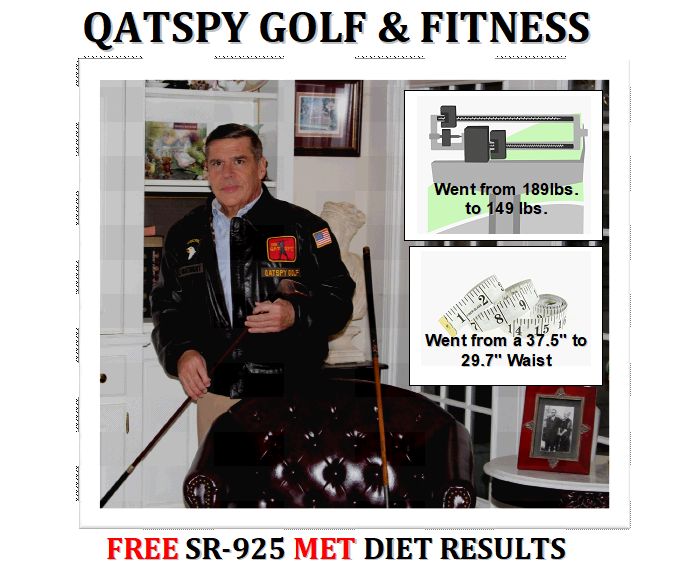 The Secret Behind How I Achieved My Health/Fitness Objectives that is Simple and Efficient
This article will reveal how I defied the conventional wisdom of losing weight after 55 and improved my health/fitness.
In November of 2014, I produced a series of golf instructional videos on the specific techniques and mechanics of THE QATSPY® Golf Swing. As I was reviewing and editing the videos, I got a shock that no other prospectus provides. I saw how overweight I was, despite the dieting and exercising I was following.
I realized that the camera lens isn't kind to you by adding five-to-eight pounds to you. But what I saw wasn't just five-to-eight pounds. What I saw was about 40-to-45 pounds that seemed to just appear. I had to get serious about dropping my weight from 190 pounds, to where I wanted to achieve my ideal weight, which was 150 pounds. This represented approximately losing eight inches in my waistline. I needed to lose from a 37.5-inch waist down to 32-inches.
Failed Diet that Didn't Work
Like I mentioned earlier, I tried diet after diet, eating healthy and holding to a exercise regimen, four to five times per week. I still was faced with failure after failure and discouragement. You know the old adage, If you want a job done right, do it yourself. So I followed the old adage and used the Internet and started researching how the body's digestion system functions. I'm not going to bore you with details, but what I found had to do with Circadian Rhythms.
Just like we should get 8-hours of sleep each night, I decided to apply the same 8-hour theory to my diet. But where do I start? I knew one thing for certain, I was the hungriest at 2:00 p.m. So I applied what sounds like a football defense scheme, 5-3 meal schedule. So I started eating at 9:00 a.m. and stopped eating at 5:00 p.m. I had marginal success at first. I lost an inch in my waist over a four- week period. Nothing exciting to hang your hat on.
Algorithms to Solve The Weight Problem with the Weight Factor
Then I started looking not just at when I was eating, but what I was eating. I knew from Sugar Busters that the ideal, perfect foods were pinto beans and sweet potatoes and the absolute worst food was potato chips. So I had the bookends in my diet story. What to eat and what not to eat.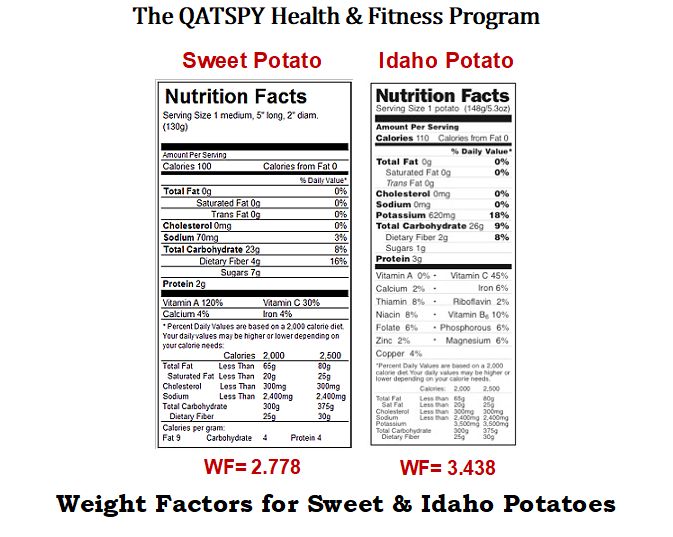 So I developed algorithms (a process or set of rules to be followed in calculations or other problem-solving operations, especially by a computer) to develop my diet, using simple data from the Nutrition Labels on these two foods. I did various calculations for trying to find the one weighted factor that I could use to evaluate foods that I could eat.
Finally, I found the algorithm that turned my digestive system into a calorie-burning juggernaut. In the next three of weeks, I lost six-inches in my waistline by the end of January 2015. Over the next nine months, I saw an additional two-inches lost in my waistline, for a total of 8-inches. Your first part of losing inches is fast, then it slows up.
In the month of January 2014, I went from a 37.5-inch waistline down to a 31.4- inch waistline. By September of 2015, I had a waistline of 29.6 inches. This was beyond my initial goal of 32-inches. So from January to September, I exceeded my goal.
But to my pleasant surprise, I wasn't finished losing inches, as last Saturday (Groundhog Day 2019), I had to get ready for a photo shoot by modeling my US WINGS Leather Jacket and Chino khaki pants. I tried on khaki pants after pants, and even with the 32-inch waist, I had gaps in most of them. As luck would have it, I kept, from my high schools days, a pair of khakis that had a waist of 30-inches.
I had not measured my waist for a few months, but I had not only dropped below my 32-inch goal, but I exceeded my goal; I have a 29-inch waistline. I just went to my online store and ordered a new pair of khakis pants that has a waistline of 29 and a tailored inseam of 27 1/2 inches. So five years later, not only have I maintained my weight loss, I exceeded my weight loss, with a total of 9-inches by using the 925 MET Diet.
Getting Ready for My Photo Shoot
I'm an Authorized US WINGS Dealer, and I had scheduled with the Southern Heritage Aviation Foundation Museum in Tallulah, Louisiana, to have a photo shoot in front of a P-51 mustang. I was modeling a pair of US WINGS Chino Khakis pants and the customized A-2 Cape Buffalo Leather Flight Jacket, shown below. For the first time since I was 24 years old, I didn't avoid having my picture taken because of my weight.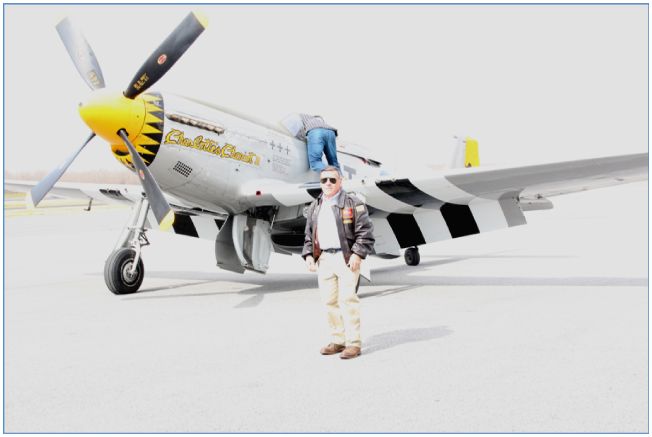 The Algorithm Used in the 925 MET Diet Program
Here's the algorithm that I used to compare the Nutrition Label of the sweet potato to that of an Idaho potato. First, compare the sugar of each potato; the sweet potato has more sugar than the Idaho potato. But the Weight Factor for the Idaho potato is higher. I used the Nutrition labels to find the hidden sugar of starches.
I would like to break some news to you, YOU CAN'T EXERCISE YOUR WAY TO WEIGHT LOSS! SHOCKING ISN'T IT! Exercise is only accounts for 20 percent of your fitness and weight loss, and the other 80 percent is based on your diet and lifestyle.
Here's the Algorithm that I used to evaluate my food:
The WEIGHT FACTOR = Total Calories/(Carbohydrates + Fiber + Sugar + Protein) or WF = TC/(C+F+S+P)
A great way to simplify your main menu items in the 925-MET Program is to run the numbers on a list of your favorite foods you normally eat and develop a Weight Factor Chart like I have below. You can even put the chart into your I-Phone for quick reference. I did my calculations in Excel and had Excel run the numbers. I just spent about forty minutes inputting the various values from Nutrition Labels. You can even use your I-Phone to look at Nutrition Labels at your favorite restaurant or grill and run the numbers on those menu items.
What is great about the 925-MET Program is that you are in total control, either at the grocery store or at a restaurant. When you have FREEDOM, you have power. Below is my Weight Factor Table, and as you can see, I love Pinto Beans, especially with a salad or meat that I have once a week.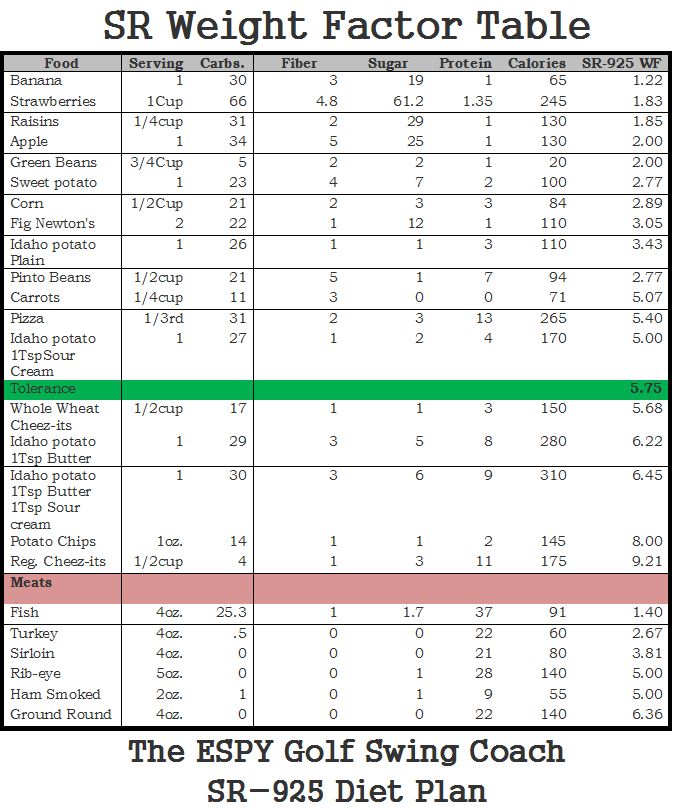 Also an added benefit of selecting foods from the low numbers are that these are Alzheimer-prevention foods.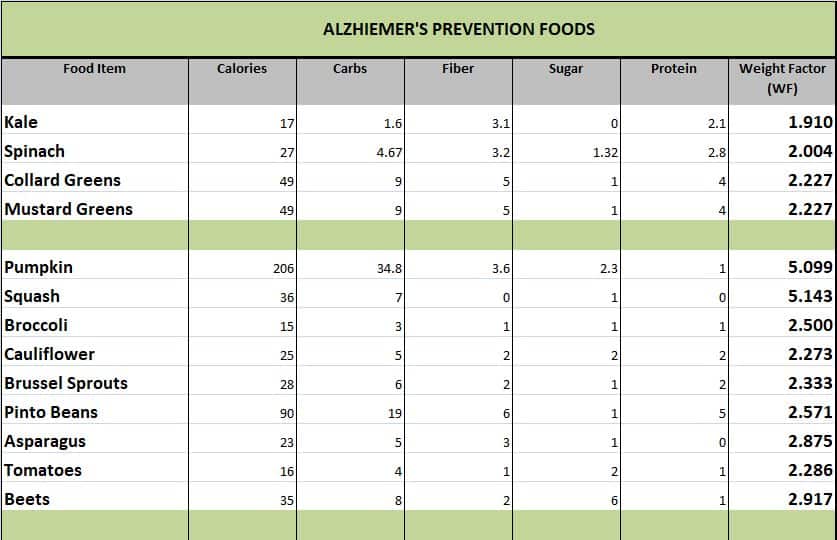 Flipping the Switch on Your Calorie-Burning Juggernaut
To flip the switch to turn on your Calorie-Burning Juggernaut, you need to keep 90 percent of your food items below a WF of 3.2. The other 10 percent of my meals per week I call my incentive food that shouldn't exceed 5.5. So for two meals per week, I get one item above the 5.5 WF, as an incentive food. You adopt the 925 MET Diet and you'll drop weight faster than a rock heading to the bottom of the lake.
That's how I lost 48 pounds, or 9 inches in my waistline, and have kept it off, going on over five years. Below is the detailed program of the 925 MET Diet. Prepare to be amazed.
Better than losing 9-inches from being on the 925 MET Diet Program is that it is totally FREE for you to use. No prepackaged foods to buy, No dues to pay. Use that money extra money to buy yourself a new wardrobe that you will be needing. Stimulate the economy and donate those oversized clothes. Visit my Online Store for A-2 Leather Flight Jackets and Chino Khaki tailored pants. No hemming needed! Ready to wear right out of the package with that quarter break at the ankles.
I'm distributing the 925 MET Diet, free of charge, because obesity is an epidemic that causes diabetes, cancers, and hypertension, which are on a sharp rise, not only among mid-age adults, but also teens, along with health care costs. To establish an incentive to lose weight and look your best, how about setting a tangible goal, how about rewarding yourself with a new A-2 Cape Buffalo Leather Jacket and a pair of tailored-fit Chino Khaki pants that will highlight your weight loss? See my store of clothing items below: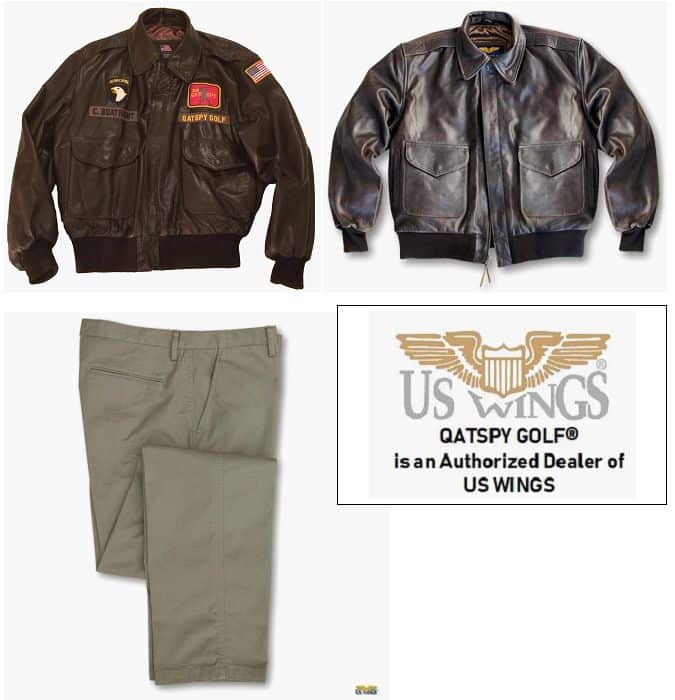 Also if you are in west part of Mississippi, south Arkansas, or north Louisiana The Southern Heritage Aviation Foundation Museum is well worth the time to visit actual operational aircraft like the P-51 Mustang. The museum is located just about 2.5 miles north of I-20 on LA Hwy 602.
Call (318) 574-2731 for more information on the Southern Heritage Aviation Foundation Museum.