Description
The Classic Plain-Front Chino Khaki Pants

THE QATSPY® Golf Chino Khaki Golf Pants that Feel as Good as they Look, Wrinkle-FREE!

There is nothing more classic looking than a pair of Chino Khaki pants on the golf course. In order to play your best, you have to look your best. Like a set of golf clubs, the clubs have to look good and feel good to have that confidence and consistency on the course. Same with the classic look of Chino Khakis, worn with your favorite golf shirt.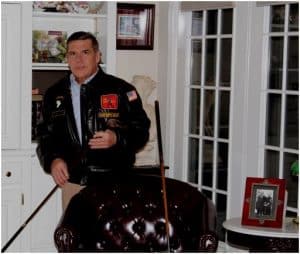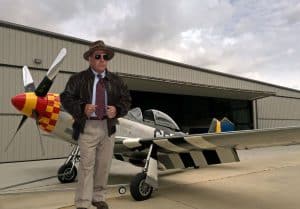 I enjoy the classic look and feel that my Chino Khaki pants provide on the golf course. I'm not only dressed just to play golf, but I'm representing a brand, THE QATSPY®, on the golf course. To do so, I need the classic, comfortable fit that Chino Khaki pants provide.
Even though short pants are allowed on most golf courses, I prefer to wear my Chino Khaki pants, and I walk the course with bag in tow. Walking the course provides a great exercise while enjoying my game of golf.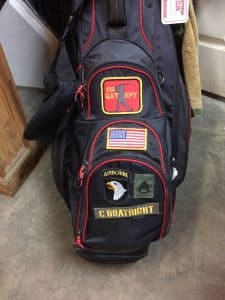 THE QATSPY® Chino Khakis are available in a custom-fitted inseam, in increment options, available with a variety of waist sizes to have that tailored look at work, on the weekend, or on the golf course. Just by hanging up your blue sports coat and oxford shirt, you can go right from your work or business meeting directly to the golf course to complete that important business deal. When you need to look your best, Chino Khakis meet the challenge.
Business deals might very well be initiated over the phone or in an office, but business deals are completed and sealed either at a restaurant or on the golf course. Always look your best from the office to the golf course with the classic look of Chino Khaki pants!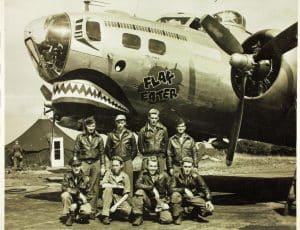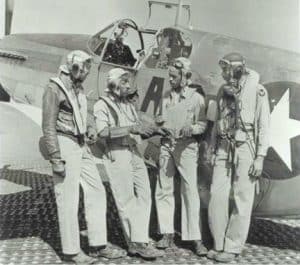 A great look for Chino Khakis pants is with a quarter break, or fold, at shoes similar to the quarter break the Tuskegee Airman is sporting on the far right of the right hand photograph above. This is the classic look that has that tailor look. You can specified your inseams in quarter inches between 26 inches and 35 3/4 inch.
The word khakis (is Hindu word meaning 'sand color'). The U.S. Military adopted the color Khaki for their officers and pilots in order to make a better appearance while carrying out their regular duties. Pilots in World War 2 set the standard of Chino khaki pants, but Harrison Ford popularized the classic Chino Khaki pants during the movie RAIDERS OF THE LOST ARK. Chino Khakis are the perfect match with any golf shirt on the course or that classic light blue Oxford button-down shirt and A-2 Cape Buffalo Leather Flight Jacket when meeting with clients and/or friends.
Plain Front Chino Khakis feature:
Fit belts up to 1½"W.
Custom inseam, in quarter and half-inch increments between 26 inches and 28 1/2 inches.
Standard Fit: Sits lower on the waist and is straight through the hip and thigh for a streamlined look.
No Returns on Pants with specific inseams between 26 inches and 29 inches. Please double check your inseam dimension before specifying. Check the inseam of at least three pairs of pants your currently have to confirm desired inseam dimension. The right inseam makes for a tailor look. Usually the normal fit for a inseam is with a quarter break, or fold, over your shoes. I personally prefer a quarter break at my shoes. This makes for a very distinguishing look that you want.
Fabric & Care
100% premium all-cotton twill.
Machine wash and dry.
Wrinkle-free straight from the dryer.
Stain and shrink resistant.
Multi-layer, no-roll waistband and fully lined fly for a smooth look.
On-seam pockets with coin catches.
Right front watch pocket; back flap pockets.
7.7 oz. no-iron fabric.
Imported.