THE QATSPY® Yankee Performance Sports Training & Apparel Quarters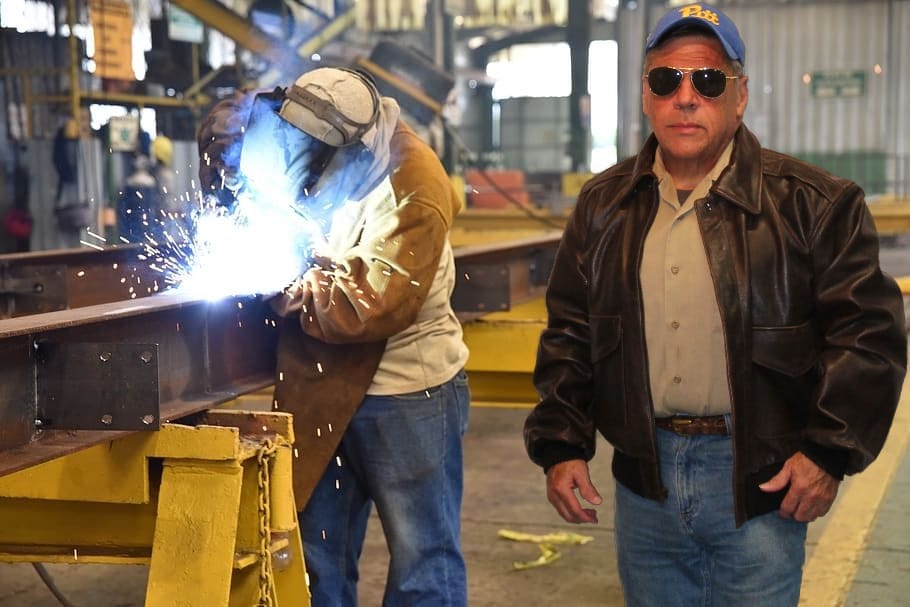 By: Charles W. Boatright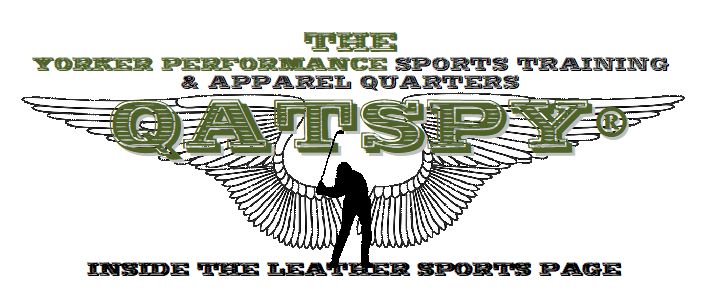 The Importance of Iron Worker in Golf– We've heard We Drive for Show, but We Putt for Dough! But Analytics Don't Back this Up with the Data
If you consider the putting data from the best in the sport of golf, players on the PGA, you see how the percentages of making putts significantly improve, based on the distance of the putt. Below is the 2018 statistics from PGA players on putting accuracy:
99% of putts from within 3 feet (Inside the Leather)
69% of 6-foot putts
54% of 8-foot putts
31% of putts between 10 and 15 feet
Between 3- feet and 6- feet, the putting accuracy drops off by 30%. The putts between 6- feet and 8- feet, the accuracy drops off 15%. And the putts between 8- feet to 15- feet, the accuracy drops off by 23%. So hitting the approach shot from the fairway onto the green, the difference between getting between 15- feet and 10- feet and between 6- feet and 3- feet, draining a putt goes up by 38%.
In baseball, if you had a Batting Average of 380, you would be considered an excellent batter with a highest career Batting Average. Especially given the baseball player with the highest career Batting Average is Ty Cobb, with a BA of 0.366.
Become a Better Iron worker in Golf to See Your Best Improvement
Becoming an Iron worker and spending time working with your Irons by hitting 12- foot pitch shots in your garage can actually improve your golf game from tee-green. I realize that it is only a 12- foot pitch shot, but this golf shot can improve your golf game significantly more than actually hitting shots on the golf range with all your clubs.
I made six (6) videos, three in my golf training facilities, using a sand wedge and 7-Iron; and three others with my driver on a football field competing in my Orange Bucket Challenge.
Using my sand wedge, I'm hitting 3- foot and 12- foot pitch shots to within 18- inches of the hole. On the football field, I'm using special golf balls that travel in feet, instead of yards, hitting what would be a 295- yard drive. I'm using special golf balls ( called AlmostGOLF Balls), where the camera crew could capture where shots were landing, in reference to my Home Depot Orange Bucket. See my six YouTube videos, below, plus a promo made for a television station in Jackson, Mississippi:
The Bunt-Type Chip Shot
The Rap-Type Pitch Shot
TICK-N-TOCK Putting Technique
THE Orange Bucket Challenge Link INTRO
The Orange Bucket Challenge Walk-Through
The Orange Bucket Challenge Demo
The last three, Orange Bucket Challenge Video became a promo on a local Sports Show on a Television Station leading up to the 2021 US OPEN:
The Iron worker Working on Finesses in Golf
During the off-season, I would encourage golfers to get into your garages and just work on your short pitch shots (10 to 12 ft.) and building your finesse muscle memory, focusing on two particular muscles, the Palmaris Longus Muscle/Tendon and the Brachio-Radialis Muscle.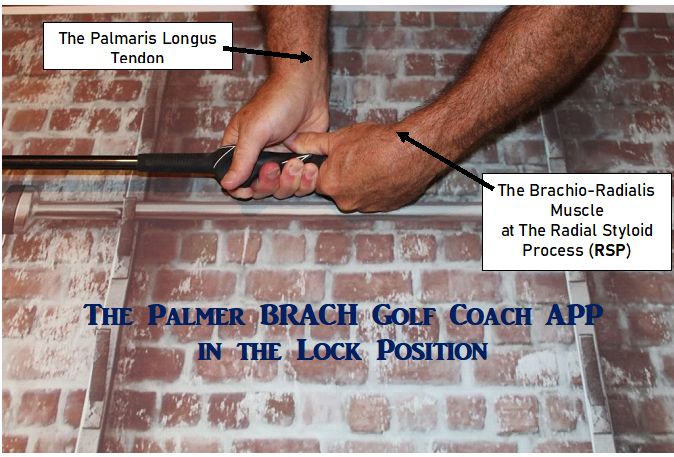 The same finesse muscles used in making 3- foot and 12- foot pitch shots are the very same muscles you will use off the tee box in hitting those drives. This is what is nice about The GOLFER'S BRACHS-PALMER Techniques. The very same muscles used to hit a 2- ft, 9- inch pitch shot that I demonstrated in my golf videos are the very same muscles used to hit 290- yard drives.
If you noticed in the Orange Bucket Challenge Videos, I'm hitting my 295- yard drives within 15- feet of the pin that is in the Orange Bucket. Hitting the small scale pitch shots translates perfectly to the golf course, especially if you have a camera and crew filming you doing these type golf shots.
You've heard of nerves of Iron or steel– will having a camera on you with a camera crew tapping your golf shots make standing on the first tee box seem like a walk in the park? Both of these drills, the pitch and Orange Bucket Challenge practice drills, develop both finesse and, more importantly, confidence in your golf game on the course. The BRACHS & PALMER muscles memory that you are focus on developing in these finesse-type drills will work very well for you on the golf course without having to think.        
THE QATSPY® AMERICAN CLASSIC LEATHER JACKET COLLECTION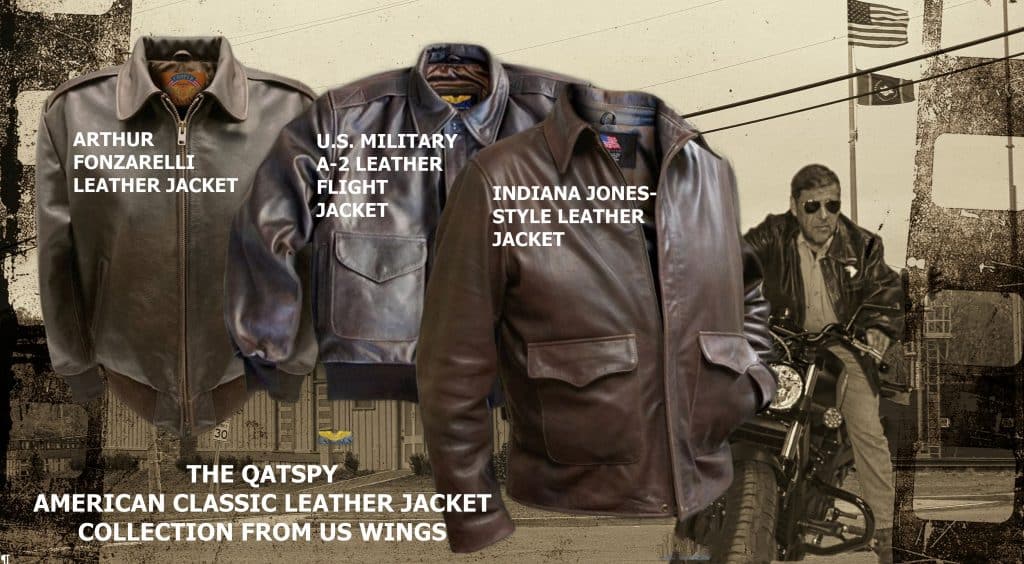 The U.S. A-2 Leather Jacket has been a major part of our history (both military and civilian) since 1931 when the U.S. Army Air Corps developed and issued the leather flight jacket to pilots during World War II. A version of this iconic and classic A-2 Leather Flight Jacket became the persona of two legendary entertainers/actors- Fonzie in Happy Days and Indiana Jones in Raiders of the Lost Ark.
Website: espygolfapp.com/Store
1-888-514-1228
Contact:
Other Services that We Offer
Please contact us to arrange for a corporate golf Instructional outing, ■ How to take advantage of Sportsmanship and coaching techniques to apply it to your workforce and build a motivated team ■ and How to develop mental and physical fitness in the workforce for health and wellness. A stronger workforce is a better performing workforce.
My online store, THE QATSPY®, specializes in Sports performance apparel that offers both men and women clothing for the office and the weekend. I wear my A-2 Leather Flight Jacket traveling for business meeting clients and what I call my Buffalo Rider's Jacket. This A-2 Leather Flight Jacket offers that Charisma look for all occasions.
Promoting Your Business
There's is nothing that gets notice like our authentic our Leather Flight Jacket that we can personalize for companies, organizations, or individuals. Each jacket comes with its own spokesperson that knows your business. Our collection of Leather Jackets are better than business cards, but make sure that you carry plenty of business cards with you; because you will need them. We have a interior linear pocket where I carry my business cards.
For those of you trying to get into shape and lose weight, I would like to offer you a very successful diet & Fitness Plan (The DELPHI DIET & FITNESS System) that has worked for me even being over the age of 60. I lost over 50- LBS and 8- inches in my waist in just 9- months. Not only did I drop weight, I also dropped years off the appearance of my skin. In the photograph below, taken after a photoshoot for our FALL & WINTER Leather Jacket Collection on November 09, 2021, I'm 64 years old.