THE QATSPY® Yankee Performance Sports Training & Apparel Quarters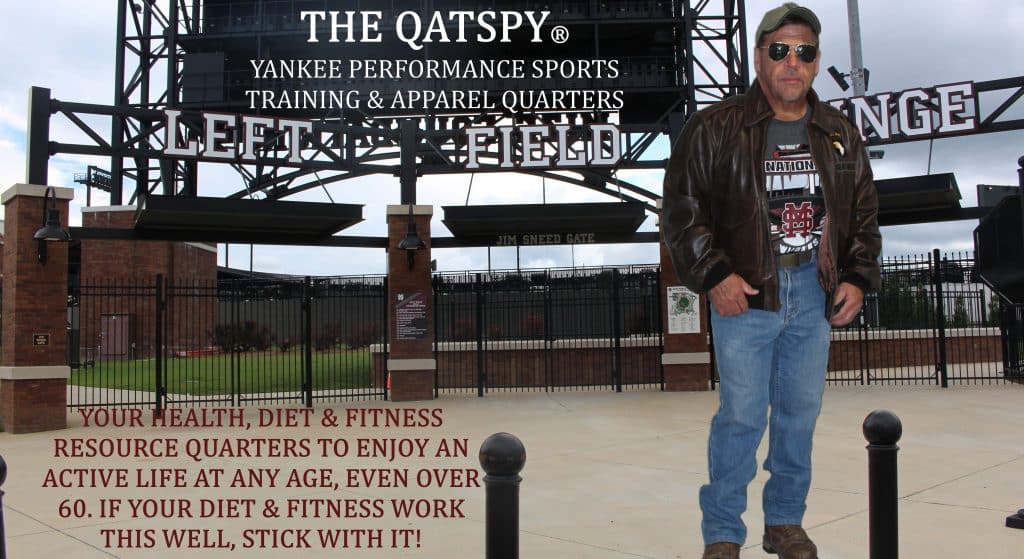 By: Charles W. Boatright
If Your DIET & FITNESS Works This Well?- Like my at Age 64, If You have Results from Your Health, Diet, & Fitness, then You need to Stick with IT!
With health care costs on the rise and those who want to maintain an active lifestyle even over the age of 55, your best avenue is having a diet and fitness program that will work and deliver you results. In the photograph above, I'm 64 years old and still enjoy remaining active that includes coaching and playing golf, 4 to 5 times per week.
USE THIS LINK to DOWNLOAD YOUR COPY OF: THE SYNC & PRESET PALMER D-PRO GOLF TECHNIQUE
I walk the golf course and carry my clubs when I play golf, and I get approximately 9.3 miles per round of walking exercise. This is in addition to my ASCOT- Fitness Program that includes Aerobics, Strength, Cardio, and Optimized Training that I do 5- times per week in my own gym, shown below. If you are wondering on how extensive my exercise equipment is that I use, what you see here in this image is all of the workout exercise equipment that I use in my fitness program. This proves that you don't have to have expensive or extensive exercise equipment to have an effective workout program.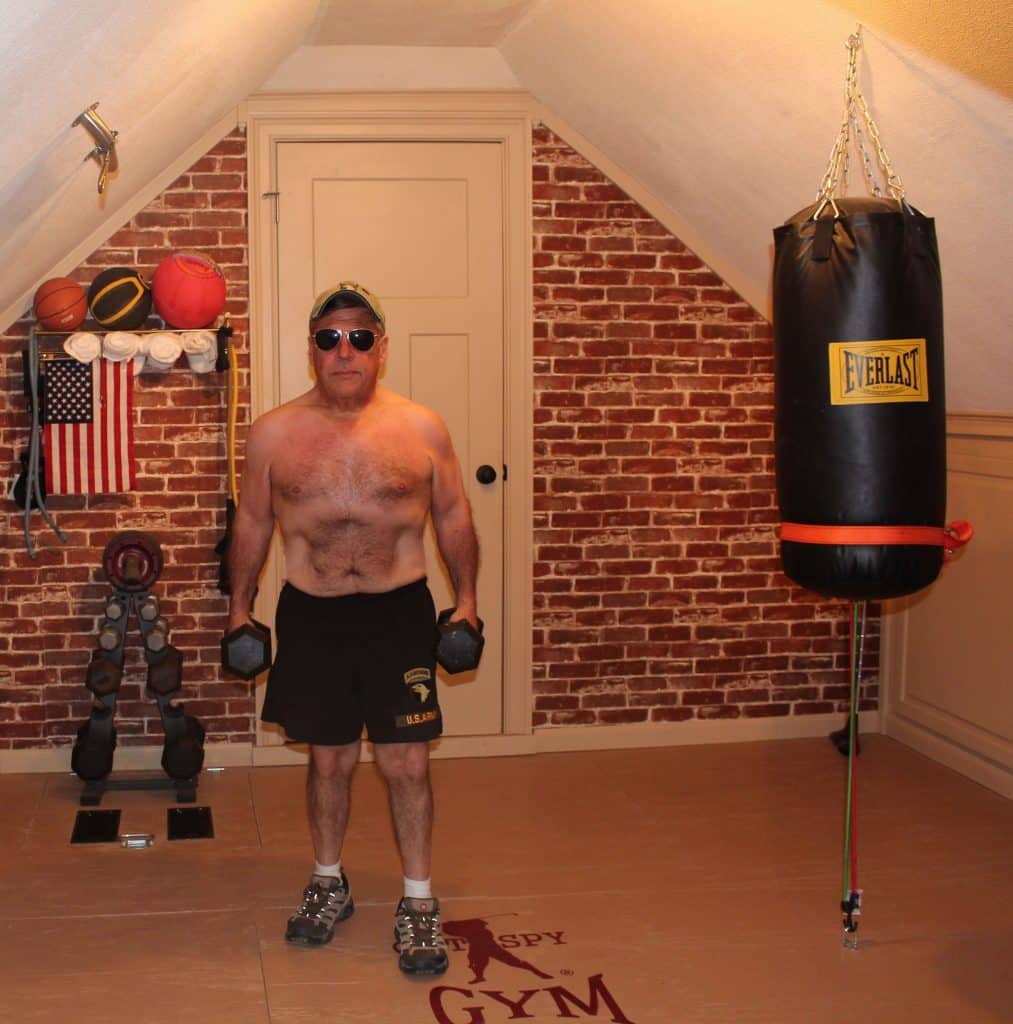 Here's the Real Benefit of having an Effective Diet & Fitness Program
My ASCOT- Diet is based on a diet that is high in fiber, protein, and B-Complex that provides you with health, as well as healthy-looking skin. Whatever you do for your heart health, you also do for your skin health. Your heart is at the heart of your health.
Last month, I was at our hangar getting ready for an Airshow, where we were having World War II vintage aircraft to fly in for our community to view and get kids involved with history of the Greatest Generation. While I was changing shirts, the guys challenged me to an AB Challenge with my INDIAN Scout Motorcycle.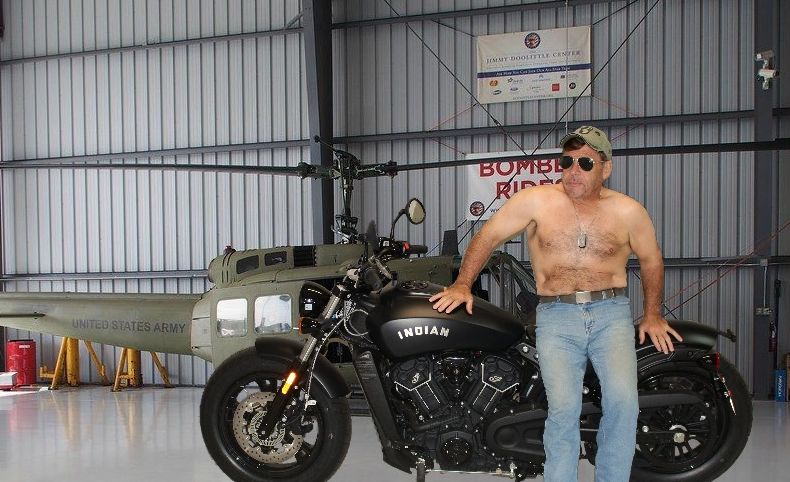 Here's an observation that I would like for you to make the next time a fitness and/or a diet program is advertised on the television. Watch for what age and level of fitness that the people who are used in the advertisement are. Even for a diet program, see if the people that they use in the ad have also actually followed the diet program, and see how toned and fit they are and look at the condition of their complexion, especially if they are over the age of 60, like I am.
The best fashion statement that one can make is maintaining a healthy weight and fitness program. I have been following my ASCOT- DIET & FITNESS program since November of 2014 when I started my company, THE QATSPY®, that is in addition to providing sports training, health, diet, and fitness, also provides apparel. My line of classic apparel includes our fine leather collection of US WINGS® jackets that I'm an authorized distributor for.
Our line of US WINGS® fine leather jackets makes the perfect sports jacket for men and women. I have long since mothballed my cloth sports jackets, in favor of my A-2 Leather Flight Jacket that I wear even in July in Mississippi. In the featured image, I'm shown here at DUDY NOBLE LEFT FIELD LOUNGE, after Mississippi State University just won the 2021 NCAA College World Series. I was picking up some MSU T-Shirts.
If you support Mississippi State University, you can purchase a 2021 Mississippi State Champions T-Shirt. You can call the Barnes & Noble bookstore on the MSU campus (662) 325-8361 and order your T-Shirt today to mark MSU 2021 NCAA Baseball Championship Season. I prefer the charcoal color T-Shirt for it goes great with jeans and my A-2 Leather Flight Jacket.
For more information on the ASCOT- DIET & FITNESS Program that has allowed me to defy my age LOSE 52 LBS while looking and feeling better, purchase a download.
To Order your US WINGS® Fine Leather Jacket use the LINK below: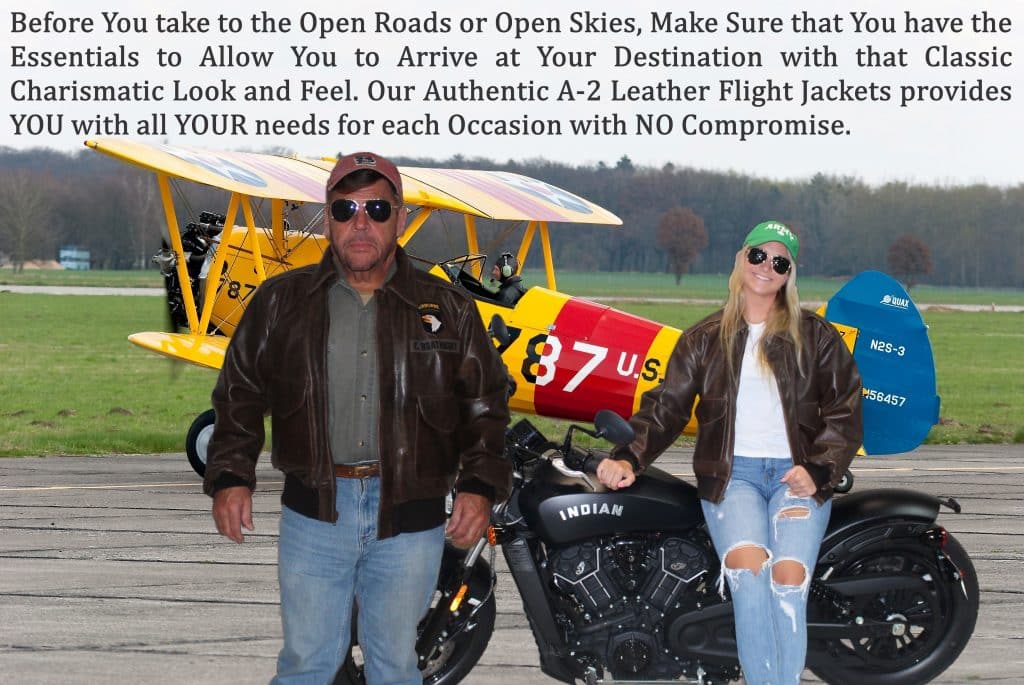 We also carry the TOPGUN 2 Movie G-1 Leather Flight Jacket and the CWU-45P Nylon Flight Jacket with the same authentic TOPGUN Patches that are supplied to the TOPGUN School. These are like the flight jackets that Maverick (Tom Cruise) is wearing in the TOPGUN 2 Movie to be released in November of 2021.
TOPGUN G-1 Leather Flight Jacket that is supplied to the U.S. Military: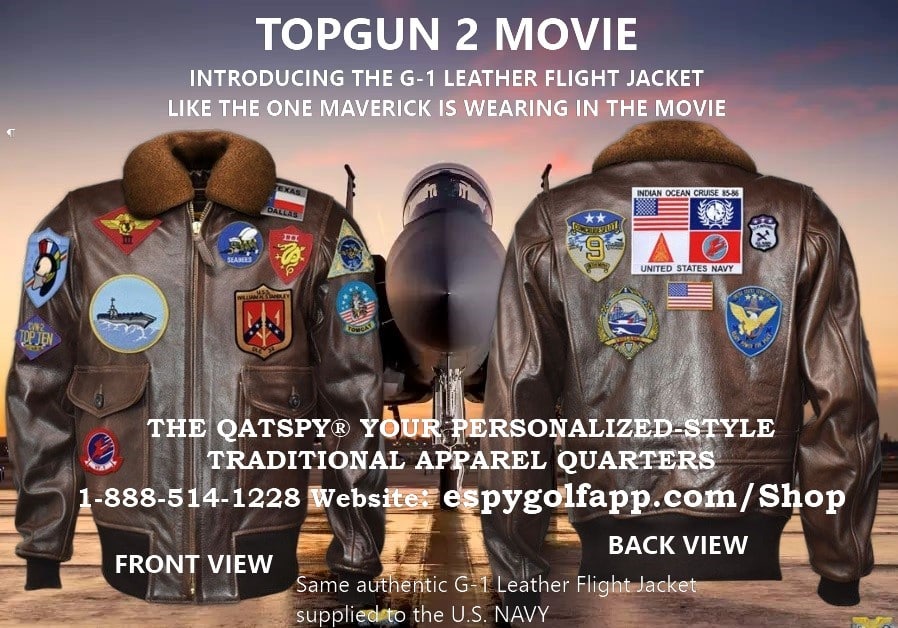 The TOPGUN 2 CWU-45P Nylon Flight Jacket that is supplied to the U.S. NAVY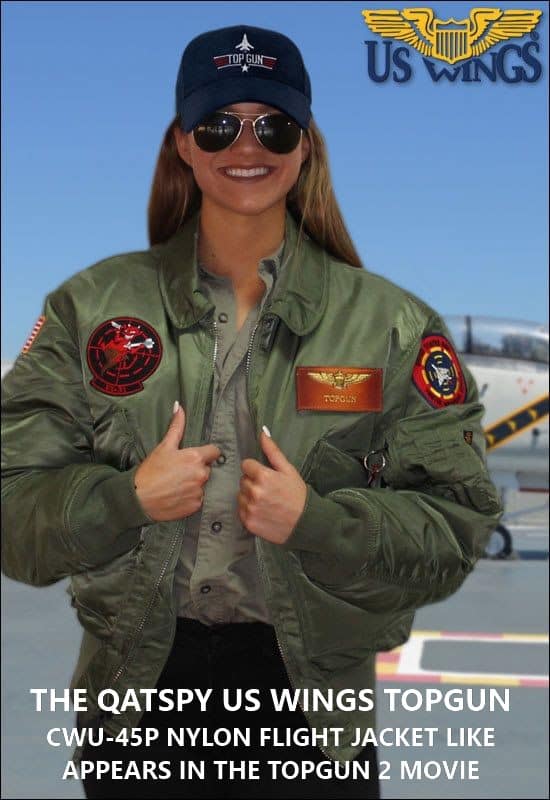 NOTE: The models that I'm shown with are in their twenties, the diet and fitness program has allowed me to be shown with them that are one-third my age.