THE QATSPY® Inside-the-Leather Golf, Health And Sports Page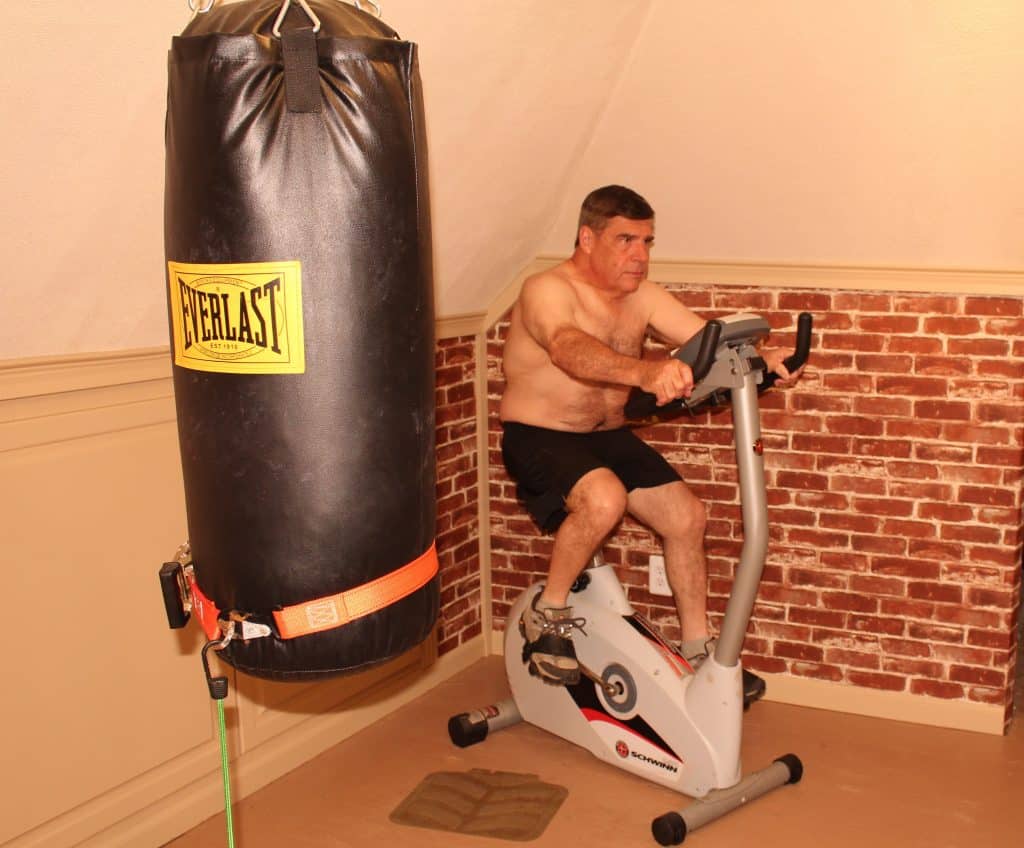 By: Charles W. Boatright
Cyclists in their 80's have Age-Defying Immune Systems compared to people who are in their 20's. Cycling improves your health and immunity.
There is a gland located in the chest called Thymus Gland that produces T-cells. The main mission of T-Cells is to attack infectious hosts in the body and kill them. After age 20, this gland starts to shrink and the T-Cells starts to shorten and are less effective in killing infectious diseases and maintaining muscle tissue. This doesn't have to be the case.
The Thymus Gland can produce T-cells that aren't defining your age, but actually defying your age, where your immune system and muscle tissue aren't that of an 80-year-old, but that of a 20-year-old.
Even more important, cycling not only improves the immune system to fight off diseases, but also prevents conditions, like rheumatoid arthritis and potentially certain cancers.
If Exercise was a Pill, Everyone Would Be Taking It
Studies show that avid cyclists can also prevent the normal aging process and improve overall mental, and spiritual, physical health. There is an article called If exercise was a pill, everyone would be taking it. This study found that cyclists have immune systems that didn't follow the normal aging process that usually declines 2-to-3 percent a year after the age of 20.
People that take up cycling can not only improve one's immune system, but can also reverse it, or as I like to state, be an excellent age-defying theory. I have also included with my cycling element, a toning and strength program that includes dumbbells, exercising tubing, and even a punching bag workout. The punching bag workout is for improving stamina.
The Human Body was Designed to be Active
I have long ago stop running after four (4) knee surgeries, and a hip replacement procedure. The only other exercise that I do is play golf, four times a week. I carry a 40-lb golf bag and walk the golf course that is equivalent to 8.75 miles per round. That's like walking a marathon each week.
In the feature photograph, I'm 63 years old. I credit my exercise program for providing me with an age-defying condition. The human body was designed to be active. It is never too late to pick up cycling. One warning for those who currently walk and/or run for exercise is that riding a bicycle takes a different group of muscles, so start slowly and build up from there.
In all exercise programs, do each element until you feel tired or fatigued, and build up resistance to the fatigue to increase your duration and reps.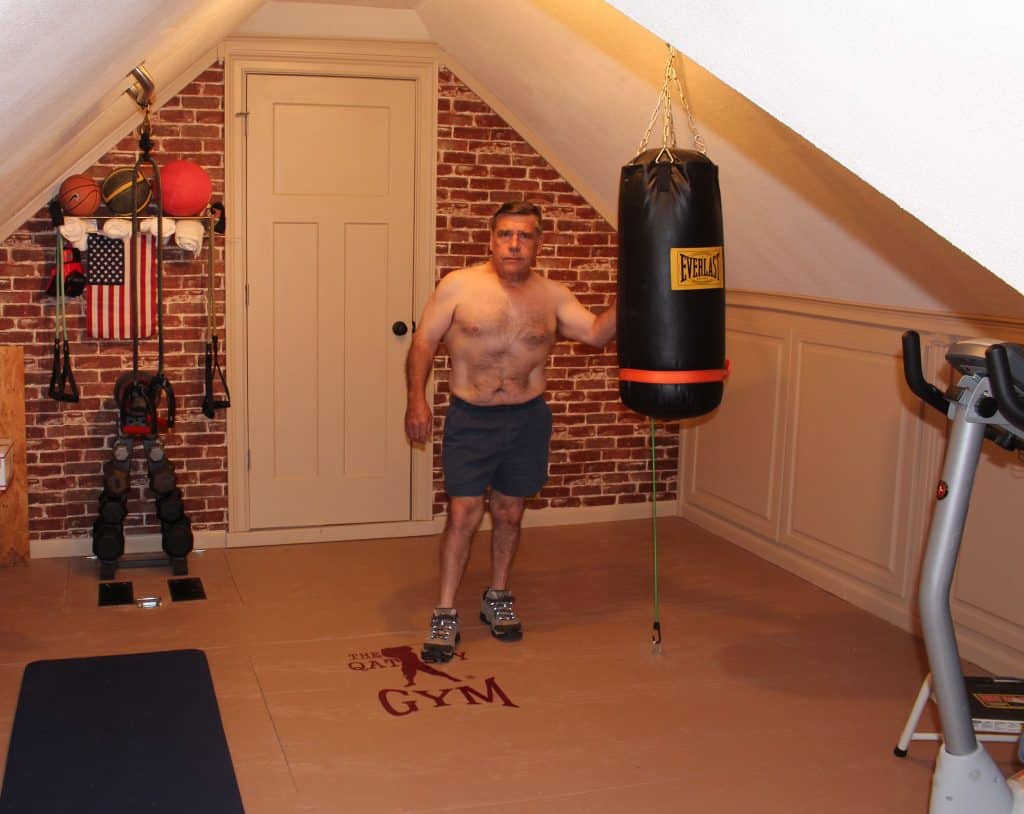 If you want to add a really great full-body-workout to your exercise regimen, workout with a 80 or 100 Lb punching bag for two (2) three-minute sessions. This builds stamina and works on your coordination abilities. A punching bag workout is a part of my normal workout session. I prefer to use kickboxing gloves as oppose to normal boxing gloves, because I use them in my golf training sessions.
Follow the same 925-MET Diet Program that allowed me to lose 52-pounds in 9- months the proof is in the photo-finish above compared to just a YouTube Video made 12-months earlier of me demonstrating THE QATSPY Palmer 5-KP Golf Swing of presetting the wrist action in the golf swing.
The YouTube Video above was made 12 months before the feature photograph was taken in my Home Gym, after I lost 52-pounds. This YouTube Video caused me to get serious and motivated about my weight lost. I wasn't going to produce YouTube Videos with me being 45 pounds over weight. The weight gain was due to a hip issue I had that required me to have a hip replacement 12 months earlier than this YouTube video was produced.
If you get an opportunity follow Dr. Kristie Leong M.D. on Tweeter: @DrKristieLeong, she has excellent posting for better health.
Sponsor By: THE Great QATSPY® Yankee Personal-Style Traditional Apparel Quarters Fit-to-a-TEE Look and FEEL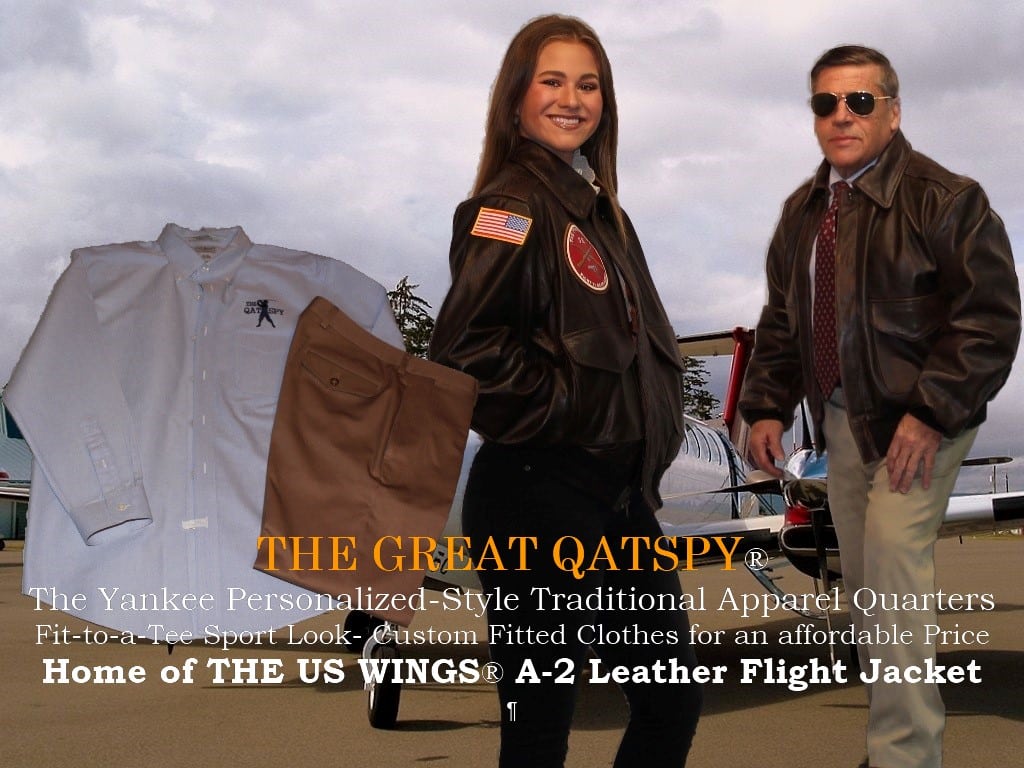 THE Great QATSPY® Online Store carries a variety of clothing apparel items that are selected, based on their quality and personalized-style that offers that traditional and classic look. We carry the full line of US WINGS® leather jackets that are great substitutes for the traditional wool-blend Sports Jacket that can be excellent breeding surfaces for bacteria and viruses.
Our US WINGS® Leather Jackets can be simply sanitized and cleaned with a simple solution of dish detergent (1 teaspoon) mixed with water (8 oz.) used to wipe down our leather jackets as needed during the course of the day. I'm an authorized dealer of the US WINGS Leather Jackets. DO NOT USE ALCOHOL to wipe down your leather jacket!
These make great formal and leisure jackets for men and women to wear with slacks or just simply blue jeans. Our US WINGS® Leather Jackets can be worn as the new sports jacket for business and formal wear or for the weekend and these are durable enough for the open road or open skies.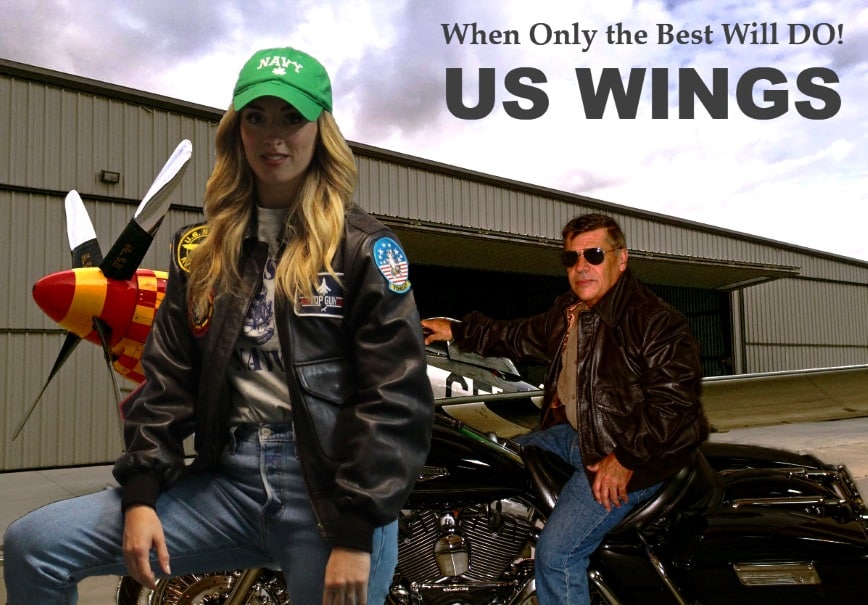 THE Great QATSPY® also carries that custom-tailored look of Button-down Oxford shirts made with 5.5 oz. per yard of cotton that can be ordered with neck sizes ranging from (14″ – 17.5″) and Sleeve length from (32″ – 37″). To complete your classic look, we also carry custom-fitted Chino Khakis pants with waist sizes from (30″ – 44″) and specified inseams from (26″ to 36″) in quarter-inch increments.
There is nothing that has the classic, custom look and style as our US WINGS® Leather Jackets, worn with our custom-fitted Button-down Oxford Shirts and Chino Khakis pants or your comfortable blue jeans. You will be properly dressed for any occasion, whether for the weekday or weekend and be comfortable.
We supply our US WINGS® A-2 and G-1 Flight Jackets to the U.S. Military. Our US WINGS® Leather Jackets meets all Military specs. You can't purchase a better leather jacket that will last you a lifetime.