Description
Inside-the-leather Classic Golf Swing Mechanics and simple golf swing tips for self-coaching techniques and Fitness.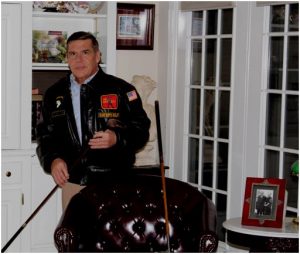 The A-2 Leather Flight Jacket that I'm wearing can be purchased from my online store and can be personalized to meet your needs/requirements.More information on the A-2 Leather Flight Jacket can be found at the end of this training session and in my online store. Named Best Leather Jacket of the Year By BestLeather.org
By: Charles W. Boatright, Author of The ESPY Golf Swing Coach, Delta Technique Geared for Distance and Control
The CASPER Fitness Program, Your 401(k) Plan
There is one investment that you can make that has a 600% return on your money and time. Wall Street can't even match the investment you can make into your Health/Fitness. You don't even need expensive exercise equipment or a gym membership to take advantage of this huge return. The equipment below is all that I use in my CASPER Fitness Program: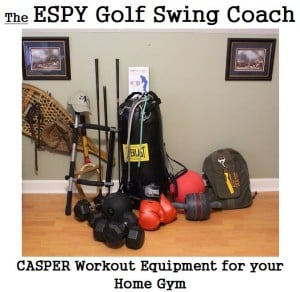 You need to treat your time and money invested in your equipment, home gym, and time working out like your 401(k) or IRA that you have at work. Even though it is a 20- 45 minute workout at least 4 times a week, your fitness plan will provide you with health and fitness for your retirement years.
You would hate to work 25-to-30 odd years at something you have to do, then retire and not be able to enjoy the things you want to do. There is no reason why you can't have active retirement years, not just until your 80, but well into your 90's, while participating in sports, like golf, tennis, or fishing.
You can have an active retirement, but you need to start today by investing in what I call your Fitness 401(k). Below is my complete fitness workout that I call my CASPER Video Workout for Golf Fitness (Cardio, Aerobics, Strength, Plyometics, Exercise Regimen) that I perform five times per week. In the photograph above and below, I'm 61- years old. I'm just as active at 61 as I was at age 26, if not more so. If there is any evidence to the benefits of a fitness program, I'm the poster guy for it. I play golf 3 to 4 times a week and I walk the golf course (9.2 miles).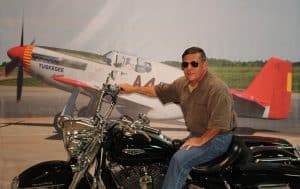 Below is the list of 12 exercise elements, with a brief description on how I perform each element. I would suggest that you shuffle the elements around where your body will be challenged and continue to build and maintain muscle mass.
Here's another benefit on including a strength component in your exercise regimen. For every pound of muscle mass that you develop, your body is burning 50 additional calories per day. So, if you replace 20 pounds of fat with just 10 pounds of muscle mass, you're burning 500 calories per day extra. That's like working out for an hour each day, NOT BAD!
My YouTube CASPER Workout Video   
Due to time restraints, I wasn't able to demonstrate all 12 elements in my CASPER Workout Program. I just included 10 of the big hitters that can dramatically impact your fitness results the most and provide more power and clubhead speed to your golf game. I will provide a description to all 12 exercises, including the ones in the  ten-minute YouTube Video below.
NOTE: I use the RIP method in my exercise workout. Between each set that contains 10 reps, I have a 15- 20 second Rest Interval Period to give my muscles a break before starting my next set or reps. You will be surprised at the increase in performance you will gain with the RIP method.
Ladies, pay close attention to my Half-Squats element that I perform in the YouTube video. If you want more definition in your legs, especially your Quads and Glutes, the Half-Squad is something you will be interested in performing.
Also, as an added bonus, I included, at the end of the CASPER Fitness Program, my YouTube Video of me performing the Bunt-Type Chip Shot in my training facility, where I have a 10- foot x 4- foot putting green. Wherever you practice your putting, you can perform this critical bunt-type chip shot, but just make sure to have a backstop to catch those wayward golf shots that will occur from time-to-time.   
The CASPER Home GYM Workout YouTube Video:
This YouTube Video is 10:37 minutes in length.
For the complete list and procedures on my CASPER Fitness Program, please Download the 12 exercise elements. I use all these elements exclusively in my routine workout 4 to 5 times a week. What is nice about the CASPER Fitness Program is that you can vary the number of reps and sets based on your level of fitness, schedule, and if you are rehabbing. You need to stay within the limits of what you can do as you improve your fitness level. 
This is a FREE DOWNLOAD with all the information you need to start your fitness program.



NOTE: Don't exercise right before you go out to play or practice golf. Except for the stretching, I do not recommend lifting weights and then go pick up your golf clubs for a round of golf. Your muscles will not be flexible enough to execute you golf shots. You will pick up more bad habits than what good you will doing.