THE QATSPY® Yankee Performance Sports Training & Apparel Quarters An Authorized Dealer & Distributor for US WINGS®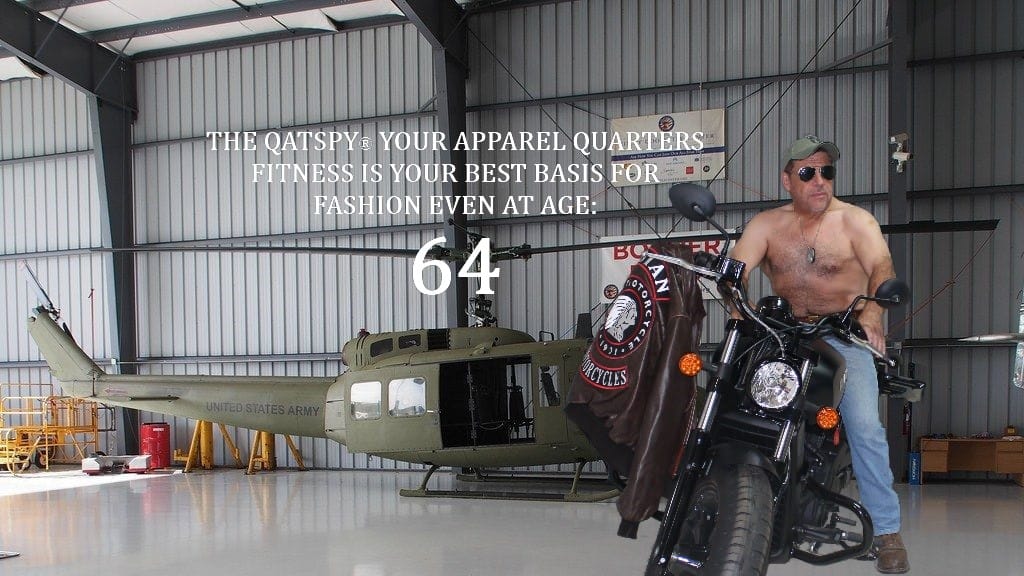 By; Charles W. Boatright
Coach's Corner: Coming of Age in the 20's- Having a Fitness Program in Our 20's Influences What is Considered the Golden Years of Life
There are several crucial decisions that we make in life, but some decisions we make during our 20's impact our entire lives. Probably one of the most crucial decisions that I personally made was to continue my *CASPER high school football and my paratrooper fitness regimen that I still follow today. It is easier to stay in shape than it is to get into shape, especially if we start your fitness in your 40's, when aging starts to impact our lives. If you want to have a direct impact on how you age, start a diet and fitness program early and stick with it.
(*) CASPER- Cardio, Aerobic, Strength, Pilates Exercise Regimen.
The work that we put into working out and getting into shape in our 20's is similar to permanent motor skills that we develop before the age of twelve. Permanent motor skills shape our entire lives in our level of performance. Fitness is like being athletic; once you develop these athletic-type motor skills during your childhood development, these become instinctive to you that you can rely on. Once you have developed certain athletic skills of fitness at an early age, you can easily pick these skills back up later in life. But, what is difficult is trying to develop these motor skills later in life, the sooner you develop a fitness regimen the better your results will be.
So one of the crucial decisions that you can make, coming of age in your 20's, is to develop and follow a healthy diet and fitness program right in your own home. It doesn't take expensive exercise equipment, just the basic equipment, like dumbbells, tubing, Medicine Ball, and a bicycle, that you see below in my home gym. This is all the equipment that I use during my DEL-Rx Age-Defying Fitness Program at age 64 and for the past 52 years; I started at age 12.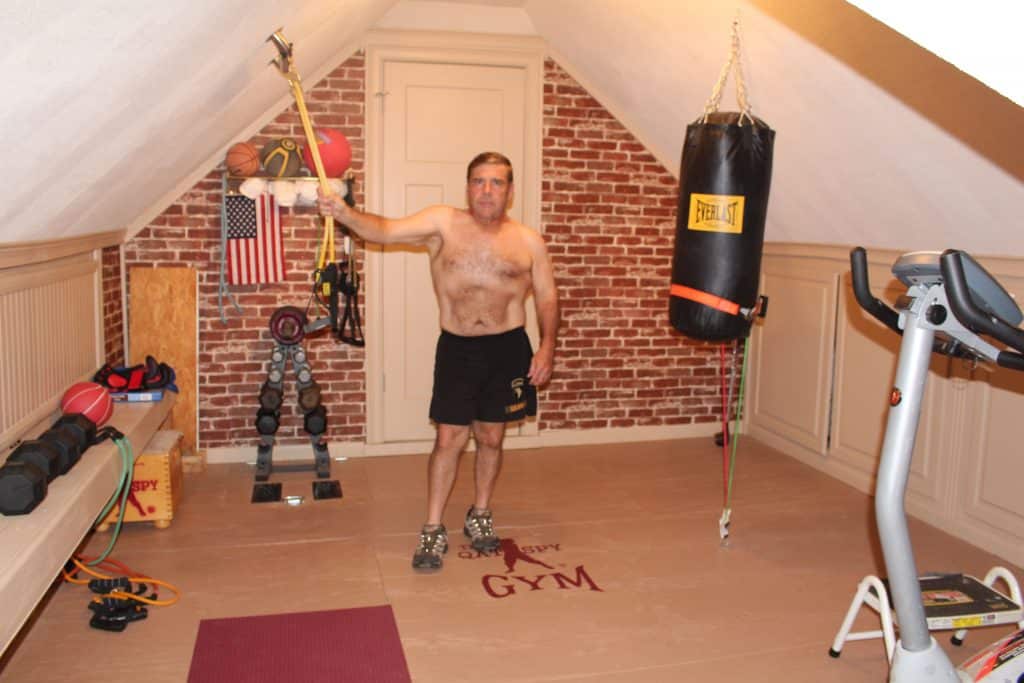 Don't Place Any More Obstacles in Your Way
Most of you either have heard or have experienced the ravages of the typical aging process. The typical aging process on the human body consists of stiff joints, aching and/or sore muscles, lost of strength and tone in muscle and skin, limited mobility and balance issues, and weight gain that leads to elevated blood pressure, glucose, and cholesterol levels, just to name a few. My blood pressure is typically 112/68 with Pulse Rate 68. This is without taking any prescribed medication.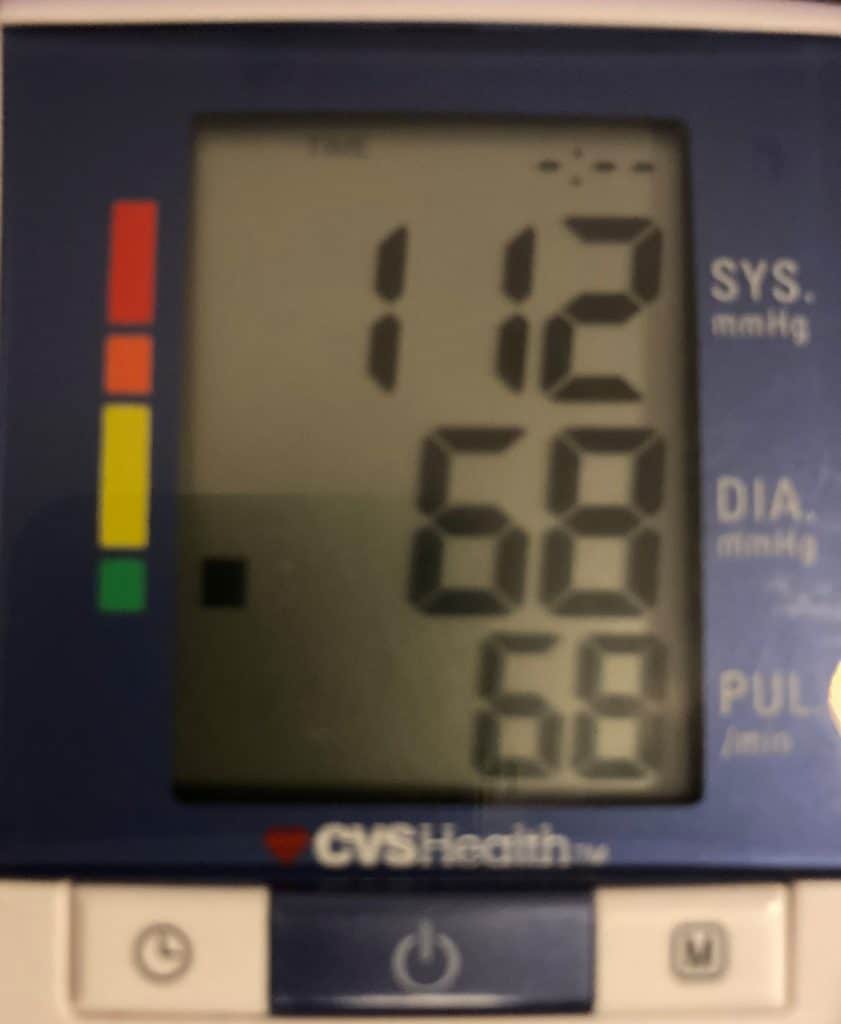 The reason that I monitor my blood pressure on a daily basis is that high blood pressure causes strokes, heart disease, and heart attacks. High blood pressure is also a precursor to dementia and Alzheimer's, as well as, other diseases. Diet and exercise are great way to prevent high blood pressure. The earlier you start adhering to a diet and exercise program the easier it is to avoid these issues. Half of all adults have some degree of high blood pressure. It is recommended that you keep your blood pressure below 130/80.
We and the medical field are just now redefining the aging process and what retirement is and can be. This is how I define my retirement at age 64- Not having to do what you have to do, regardless of how ignorant it is, y'all know what I referring to, and the ability to do what you want to do and when you want to do it.
Make Your Fitness Your Passion; You will Defy Your Age, instead of being Defined by Your Age
You've heard the quote by Mark Twain- Find a job you enjoy doing and you will never work a day in your life. So my retirement is based on taking a fitness training and sports apparel profession and making it my passion. So I formed a company where I'm providing fitness training, golf coaching, modeling, being a photographer, and provide sport apparel. And I enjoy staying active, especially riding my Indian Scout Bobber, since I don't fly any longer, but I'm still active in aviation.
I'll let you be the judge if I made the correct decision of remaining active and working out 5 times a week by following my DEL-Rx Age-Defying Fitness Program. I believe you will find the results convincing, in the following photographs. Now what's unique about my health and fitness is I don't take any prescribed drugs of any type at age 64. My DEL-Rx Age-Defying Fitness Program has exceeded my expectation, allowing me to be able to defy my age and enjoy  both working for 36- years as an Engineer and now being a fitness and golf coach and featuring sports apparel in my online store THE QATSPY®.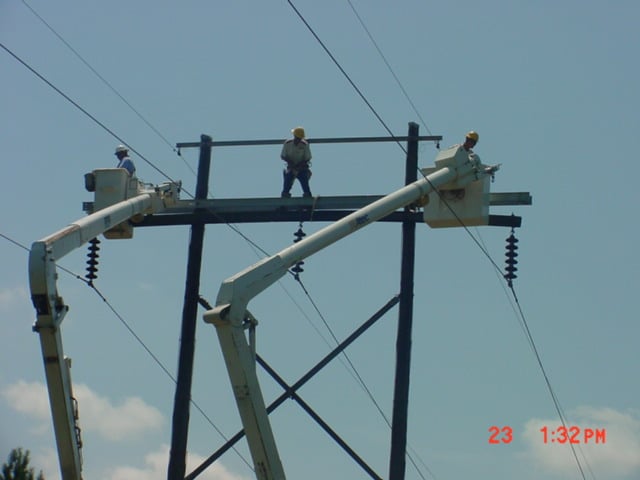 The month before I retired in June of 2015, I was climbing transmission structures, shown above. I'm the one in the middle on the double-channel steel x-arm, testing out a fall protection device I developed for our linemen to use.
Even if you don't purchase my DEL-Rx Age-Defying Fitness Program, do something that will provide better returns than your 401(k) plan; start a fitness program based on CASPER. No one will ever guess your age.
I let you be the judge of the effectiveness of my DEL-Rx Age-Defying Fitness Program in the photoshoot we did just this month for our fall apparel that we are promoting in my online store, THE QATSPY® . The model that I'm shown with is in her 20's.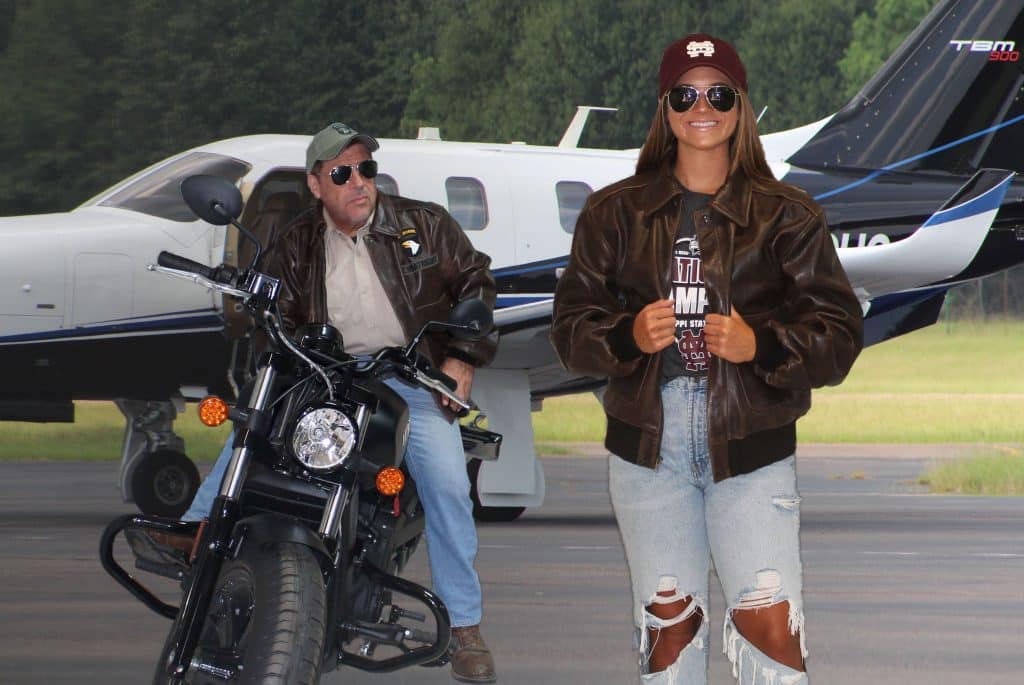 Look at Our Entire line of Leather Jackets (The A-2 and G-1, with the Indiana Jones Leather Jacket) The flight jackets are supplied to the U.S. Military and the Indiana Jones Leather Jacket appeared in the Indiana Jones movie.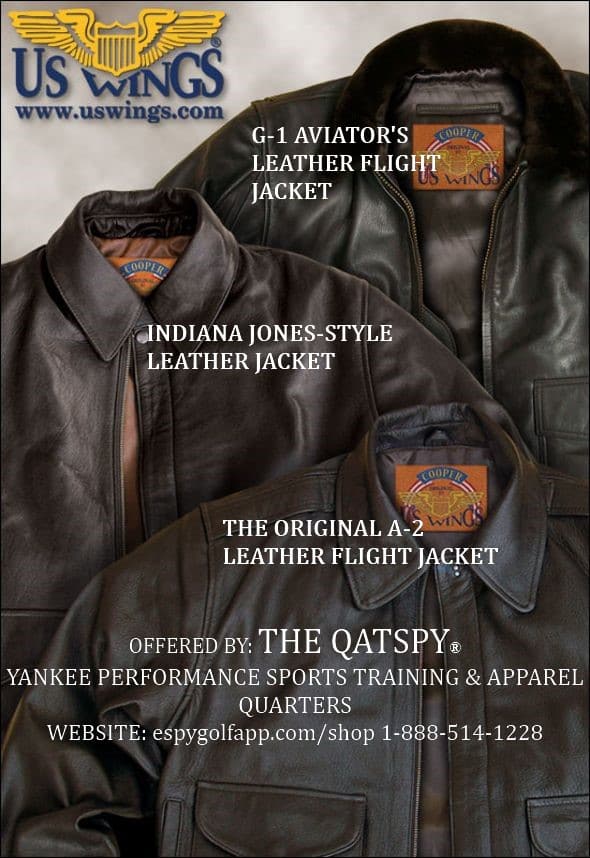 We also Have the TOPGUN 2 Movie Jacket that will be like the one that appears in the TOPGUN 2 Movie: