Description
US WINGS® TOP ACE G-1 Flight Jacket that will be Featured in TOP GUN: MAVERICK Movie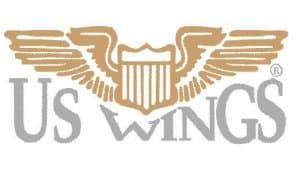 The G-1 Leather Flight Jacket is apart of the Rough Rider Buffalo Leather Collection.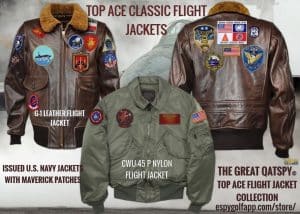 US WINGS® Top ACE G-1 Flight Jacket is for person that wants authentic patches with a nostalgic classic accurate reproduction look of a Top Gun Navy Aviator's Jacket that appeared in Top Gun No.2 Movie. The Cape Buffalo antique brown leather jacket has the 100 mission worn leather look that adds character to the jacket. This jacket has the authentic, high-quality embroidered patches that was on the jacket Maverick wore in the second Top Gun Movie to be release in Spring of 2020 (See this Trailer below):
The USA Navy Top ACE G-1 Flight Jacket doesn't just start the conversation, it is the conversation. Nothing makes a statement quite like the classic Top ACE G-1 Flight Jacket can. It carries with it the remarkable prestige and the history that Navy Aviators has made in Aviation, in the military, and in the history of the United States.
The U.S. Navy corroborated and provided on site expertise and assistance to the producer of the Movie Top Gun 2 that included allowing actual service personnel and aviators (pilots) to appear in the movie. This looks to exceed the blockbuster of original Top Gun released in 1986.
This G-1 Flight Jacket recognizes the history that Navy Aviators have played and will make in American role in the World, US WINGS® would like to offer the definitive Top ACE G-1 Leather Flight Jacket that is a great way to recognize the contribution that the U.S. Military has made in keeping the peace and establishing freedom around the World.
The Cape Buffalo "Maverick" Top ACE G-1 Jacket (2nd Movie) features:
100% Cape Buffalo leather

Leather Thickness: 1.2 – 1.3 mm
Drum Dyed

Satin brown nylon lining
Authentic USN-issue "Top Gun" patches

Pete Mitchell shield patch (2 1/2″)
VF-1 squadron patch (4″)
NAS Jacksonville base patch (5 1/4″)
CV-34 Oriskany carrier patch (5″)
CV-61 Centurion patch (3 1/4″)
Vigilance patch (4 1/4″)
USN Seabees patch (3 1/2″)
Texas flag patch (3 3/4″ x 5″)
US 7th fleet patch (4 1/2″)
3rd Marine amphib patch (4″)
3rd Marine wing patch (4″ wide)
CVW-19/VF-194 Cruise patch (4″)
DLG-32 Cruise patch (4 1/4″)
Indian Ocean 85′-86′ Cruise Back patch (6″ x 4 1/2″)
American Flag patch (2″ x 3.25″)
Tom Cat patch (3.5″)
Comcrudes-9 patch (5″ x 6″)

Vintage-style fur collar
Two front cargo pockets
Side entry hand warmer pockets
One inside pocket
USN perforation through the inside wind flap
Bi-swing back for freedom of movement
Underarm gussets
Throat latch
100% brown satin nylon lining
Heavy duty brass zipper
Knit cuffs & waistband
Available in Regular and Long
Color: Antique Brown
Fit: Normal
Men's Size: (S): 36 (M): 38-40 (L): 42-44 (XL): 46-48 (2XL): 50-52 (3XL): 54 inches
All dimensions are in inches about the chest right below the arms pit.
PLEASE Refer to the SIZE CHART in the Additional Information panel for the G-1 Leather Flight Jacket.

History of the G-1:
The "G-1" military flight jacket is the commonly accepted name for the fur-lined-collar World War II-era flight jacket. From the beginning, aviators chose leather for its warmth, durability, and good looks. Made famous by the AVG in China, and Hellcat pilots over the Pacific during WWII! A USN and USMC leather flight jacket, worn with pride by our Phantom crews during Vietnam. The G-1 remains a current issue jacket for officer and enlisted aviation personnel on flying status in the U.S. Navy, U.S. Marine Corps and U.S. Coast Guard. Worn by the daring men and women of the USCG that risk their lives daily to save others in harms way.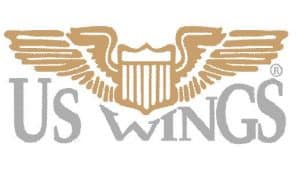 THE QATSPY® Sports Performance Apparel is an authorized dealer for US WINGS®.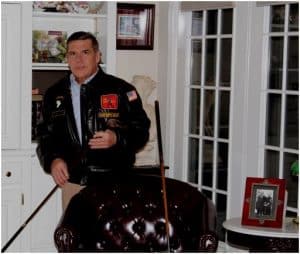 I even feature an A-2 Cape Buffalo Flight Jacket in my weekly newsletter entitled INSIDE THE LEATHER SPORT PAGE that includes golf tips and Health/Fitness information.
Don't Forget to purchase your Aviators sunglasses with your G-1 Flight Jacket to protect your eyes from UVA/UVB rays on your missions: