THE QATSPY® Yankee Performance-Sports & Traditional Apparel Quarters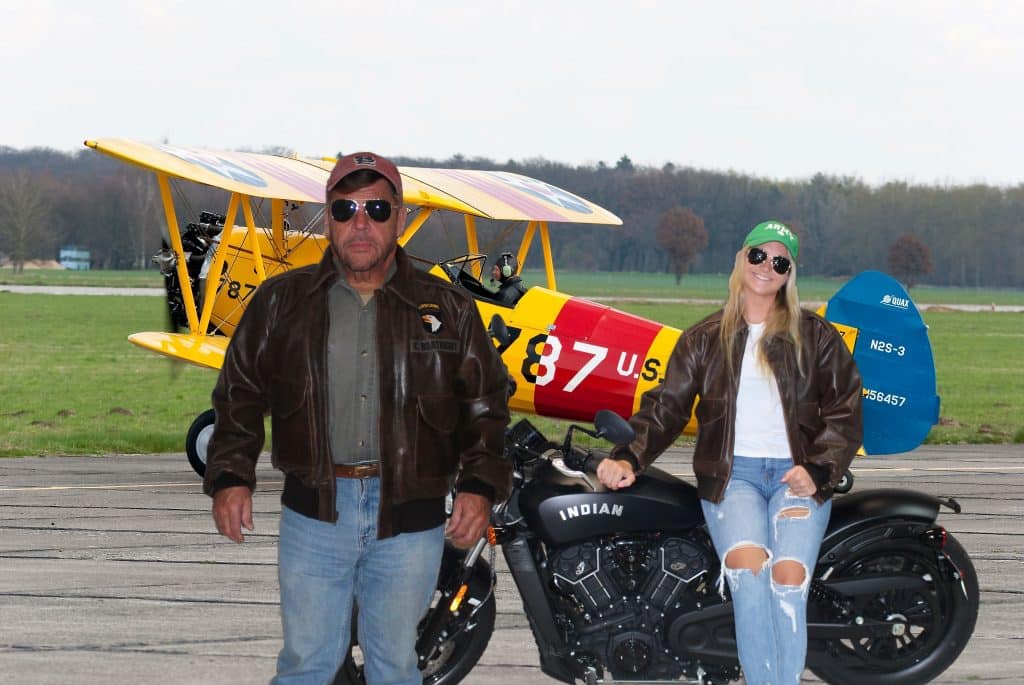 By Charles W. Boatright
Charting Your Weekend Adventure in Style- You Don't Have to Neglect Your Fashion to have a Fun-Filled Adventurous Weekend, We have You Covered
I knew we were getting close to normal and being able to enjoy our way of life again when I heard that Ole Miss plans to reopen up The Grove for tailgating for the fall season. We are getting to a point now when we, as Americans, can start planning to enjoy the weekend getaway again that includes hitting the open road and taking flights to our favorite destinations that we so enjoy and have missed visiting.
Just because you are planning a casual weekend to relax doesn't mean that you can't enjoy your weekend getaway in style. We, at US WINGS®, have got your weekend adventures covered with our line of classic leather jackets. The A-2 Leather Flight Jacket, developed in 1931, shown in the feature image above, is the same one we supply to the U.S. Military.
The A-2 Leather Flight Jacket that has been around since May of 1931 that has that nostalgic, classic look that hasn't changed very little, but sets the standard for fashion designers. The US WINGS® authentic A-2 Leather Flight Jacket is often copied, but never duplicated in quality for business attire with khakis and tie or with blue jeans and a T-shirt. Our leather jackets make even a T-shirt and blue jeans a classic relaxed look. It is the classic jacket for all of your occasions.
My A-2 Leather Flight Jacket has become my go-to sports jacket. I have long since hung up and mothballed my wool-blend sports jacket for the fit and look of a classic.
We have the Authentic men and women's A-2 Military Leather Flight Jacket, along with the Indiana Jones-Style Leather Jacket that has appeared in both movies and on stage at the Walt Disney World production of the Indiana Jones Epic Stunt Spectacular seen by thousands each month.
Purchase your by selecting the image below for the upcoming season of travel and tailgating. You will be traveling in style with our line of leather jackets that are particularly carefree and don't need to be laundered where you can arrive in style at your destination.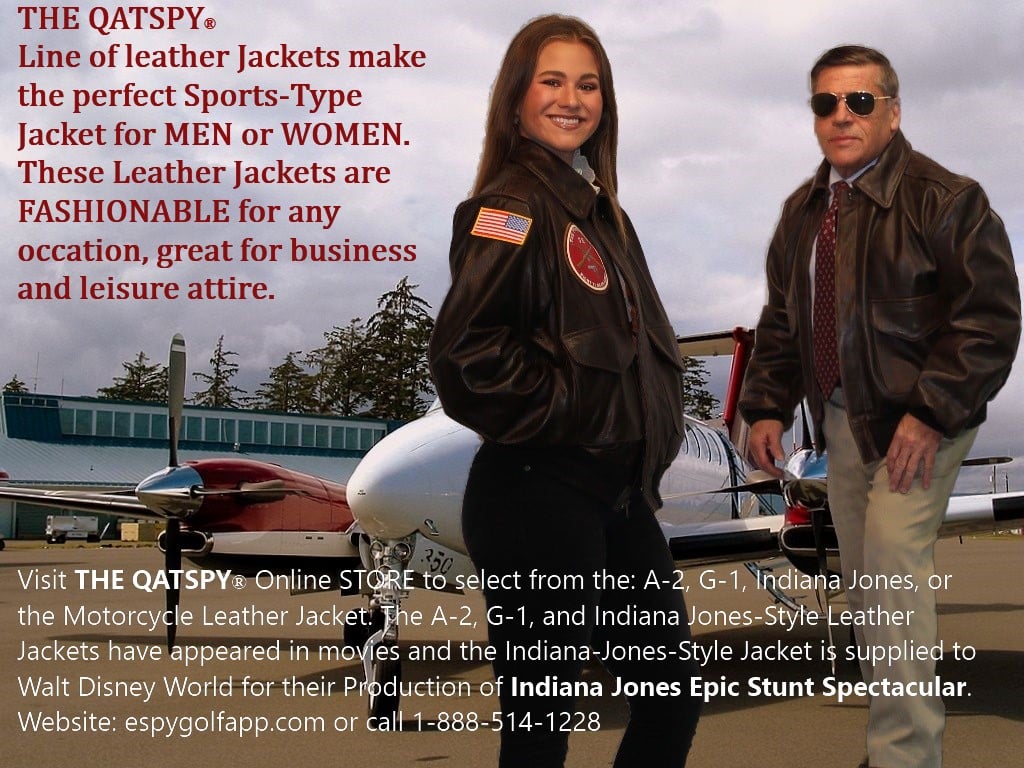 YOUR HEALTH & FITNESS is a Fashion Statement to Itself
In the featured photograph, I'm 64- years old and workout following my ASCOT- DIET & FITNESS Program. Not only have I managed to drop weight and my vital numbers, I have also dropped years off my appearance. I'm featured with a young lady that is also a power lifter. Yes Ladies, you can lift weights and still look great. Your diet and fitness extends far past just your medical status to your appearance. Your Fitness is the best Fashion Statement that you can have. You can use this ASCOT- DIET & FITNESS Program link to purchase a great overall health and fitness program that travels very well with you eating at home or restaurants. Learn how to eat correctly and lose weight.
The ASCOT- DIET & Fitness Program also includes a boxing routine that is an excellent full-body workout element.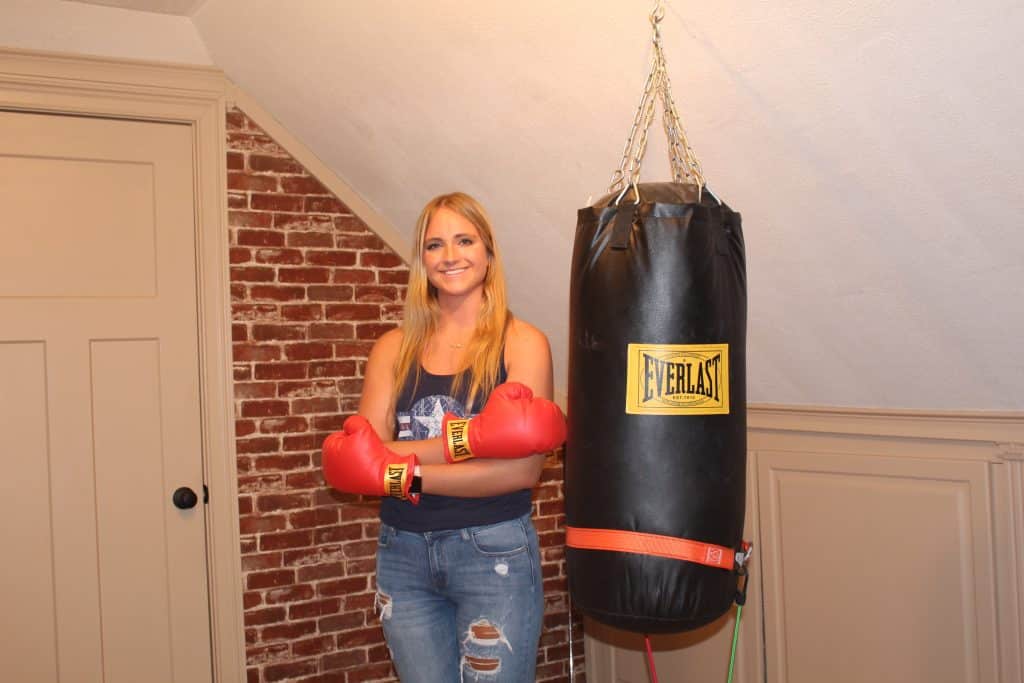 If GOLF is a Part of Your Weekend Adventure, The Orange Bucket Challenge is a must
If GOLF is Part of Your Agenda Items over your Weekend Adventure, Don't Pass up The Palmer D-PRO Golf Technique to lower your handicap and frustration levels. I have attach my Orange Bucket Challenge Video for a demonstration to you how effective the The Palmer D-PRO Golf Technique has on your GOLF GAME:
THE ORANGE BUCKET CHALLENGE INTRO
THE ORANGE BUCKET CHALLENGE DEMO:
Also when you view Orange Bucket Challenge DEMO pay attention where my first two shots land just right of my orange bucket and how I drew the next two shots to land just left of my orange bucket. Particularly look at my fourth golf tee shot that lands and spins to the left.
This was filmed at Germantown High School's Football Practice Field in Madison, Mississippi using AlmostGOLF Balls, these special practice balls, actually fly in feet instead of yards up to 100- yards, or 300-feet, to turn any area or field into your own 7-On-7-Type golf practice sessions that Hard-wires you golf swing directly into your natural instincts. A Golf Swing that is actually is natural.