THE QATSPY® Quapaw Athletic Tactical Sportswear Performance, Yukan Outfitter Company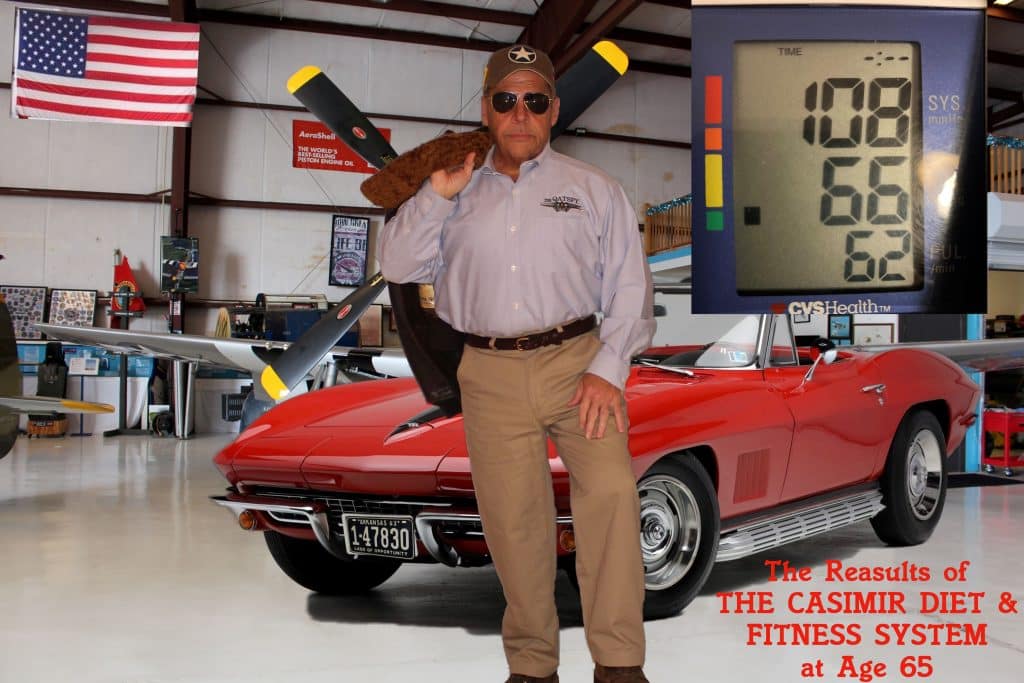 By: Charles W. Boatright, President of THE Quapaw
Avoiding Stealth Threats to Your Health– The Tri-Factor Stealth Threats to Your Health & Fitness: Hypertension, Diabetes, and Cardiovascular
There are three (3) stealth assailants that can cause significant risk to your health and fitness that you might not be aware of until they strike and do their damage to your health. Their clandestine attack can cause cardiovascular diseases leading to heart attacks, strokes, vision loss, amputation, kidney and liver diseases, Peripheral Artery diabetes, and even Alzheimer's just to name a few medical conditions of these stealth threats.
But with an early warning system in place, you can detect these stealth threats early before they attack. There are three (3) early warning systems that can be used to detect these dangers- these are monitor for your blood pressure and blood glucose levels, with the third being your cloth tape to measure your waistline. The fourth early warning system is monitoring your cholesterol.
There are three (3) early warning system monitors that can be Used
These three (3) early warning systems are blood pressure and blood glucose monitors, and a simple cloth tape to check your waistline weekly. The early warning system indicators for: hypertension (readings below 120/80, no matter your age); Non-Fasting glucose readings below 140. A healthy waistline should be at least one-half your height in inches or centimeters, whichever system you choose to use.
At age 65 and not on any prescribed medication, my Blood Pressure is normally around 112/67 with Pulse 65 (I posted my readings taken on 19May2023 in the feature photo), Non-Fasting Blood Glucose reading is 114; and my Total Cholesterol is 172.
Determining My Healthy Waistline
My height, like I tell people, is 6-6 (or 66 inches) so my healthy waistline is 66 / 2 = 33- inches. But since I model where the camera adds about 10- pounds to you, I use a factor of 2.25 or 66 / 2.25 = 29.33- inches. My actual waistline as of 22May2023 is 28.50- inches.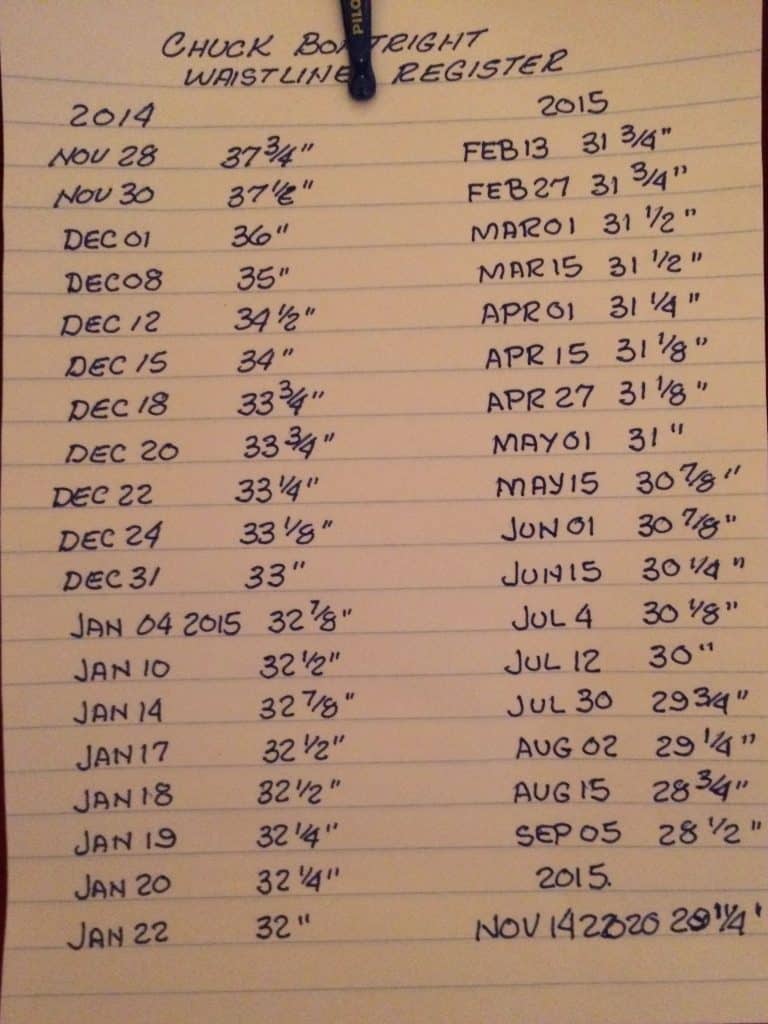 I measure my waistline each Monday morning and just make mental notation, see my Waistline Chart above, I measure my waistline when I get out of bed to start my day. The feature photograph above was taken on 07Jan2023 during a photoshoot for our Hemi-Quinn Bush Pilot Collections at our hangar.
NOTE: A cholesterol monitor is more expensive and most drug stores don't carry a cholesterol monitor.
The AB Challenge I did at Age 65
The ground crew challenged me to an AB Challenge in our hangar after our photoshoot. Below, I'm shown on my INDIAN Scout Bobber 60 Motorcycle where I appear with blue jeans, 101st Airborne Cap, my riding boots and my DOG TAGS.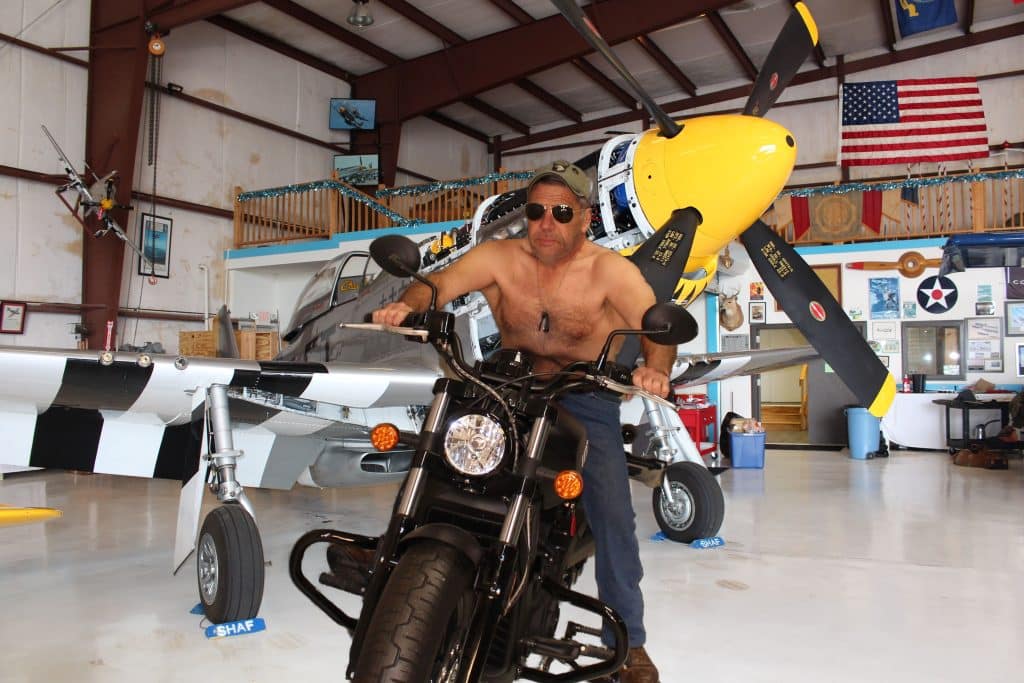 Saturday, 07Jan2023, was an unusually warm Saturday, especially being early January, when we did our photoshoot, so I was able to ride my INDIAN Motorcycle to our hangar and be able to do an AB Challenge. Just a week before 07Jan2023, it was in the upper 20's for highs. We caught a break with the weather forecast given by our meteorologist David Hartman, with WAPT-16 here in Jackson, Mississippi. Being that I work in aviation, weather is a key part of our preflight routine that we conduct as part of our checklist.
The Tri-Factor Parts of the CASIMIR DIET & FITNESS System
My Tri-Factor health and fitness is the results of following The CASIMIR DIET & FITNESS System. But three (3) months on The CASIMIR DIET & FITNESS System, I dropped something that I wasn't expecting to drop at age 65, I dropped about 30- years off the age of my skin and fitness. At age 65, I have the same fitness and skin condition that I had in my mid-30's, refer to my AB Challenge photograph above.
How I was able to have the Health & Condition of my Mid-30's
How I was able to drop my blood pressure and blood glucose readings, waistline, along with dropping 30 years off my skin was based on The Tri-Factor APP of Diet, Fitness, and Lifestyle.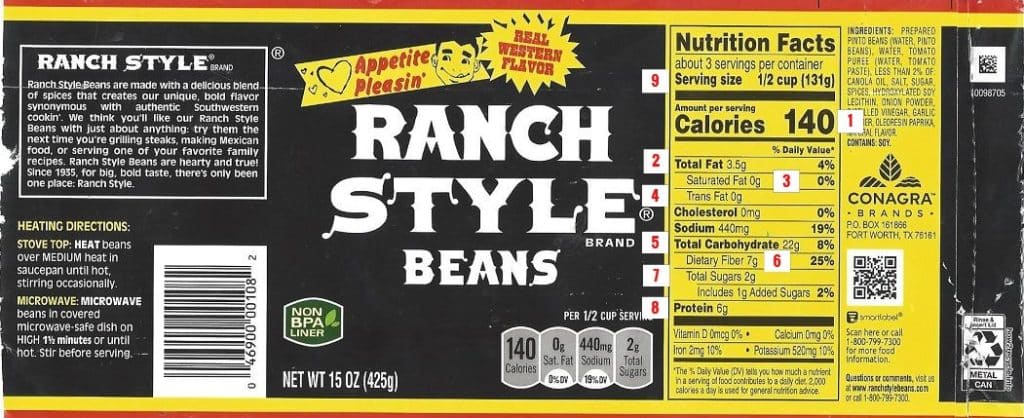 My DIET– It was based on WHEN I ate (between 9 a.m. and 5 p.m.) and WHAT I ate (foods that have a Metabolic Index Rate MIR at or below 3.25). I use the standard Nutrition Labels with nine (9) Data Points, shown above, to determine the MIR of my food that I eat that is at or below a 3.25 rating. Your diet will have the biggest impact on losing and maintaining your weight, but your muscle tone is determined by your fitness workouts.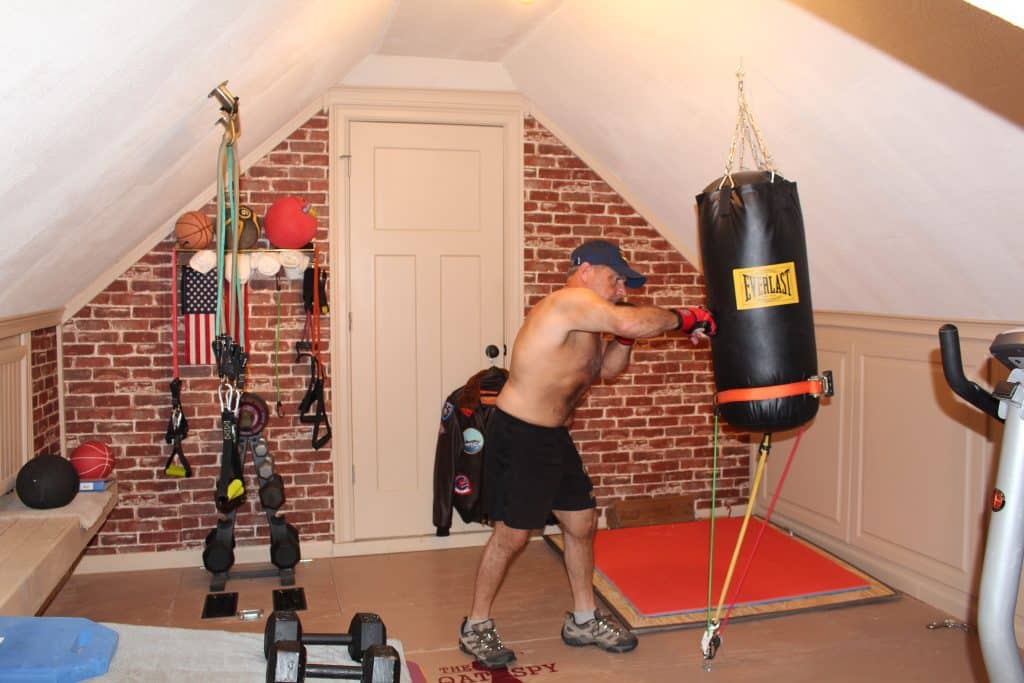 My FITNESS– Is based on Cardio-Aerobic Strength Training (CAST) Program that I do in my home gym that I call my OASIS MOJAVE GYM consisting of basic exercise equipment, shown above. This is all the equipment that I workout with 45- minutes 6- times per week.
LIFESTYLE– Is staying active physically, mentally with cognitive exercises like reading and meditation, social events, and attending sporting events where I'm able to write my sports articles. I also work on my farm by getting out into nature. I even still enjoy aviation and riding my INDIAN Motorcycle. If you want to stay young, you have to think young and dress with that classic that HQ look. By all means stay active and challenge yourself daily.
Purchase your copy of THE CASIMIR DIET & FITNESS System that is Age Defying:
The PALMER GOLF Swing Coach APP TECH: