Description
The ASCOT Weight Factor Formula to Lose Weight in Weeks not Months
This download includes the Weight Factor Formula that is used and that is essential in the ASCOT-DIET Program. This gives the person the ability to evaluate foods using 7- key components from food items that you can select from your grocery store or your favorite restaurant form just using the data on a typical Nutrition Label. This gives you the ability to turn your body's into a calorie & fat-burning juggernaut where a person is seeing results and losing weight in weeks not months. Save your money purchasing prepackage foods or special supplements and instead purchase cloths that will fit you due to all the weight you will lose.
Just by using the ASCOT-DIET Weight Factor Formula, I was able to lose 35- Lbs. within 4-weeks and that was during the month of December of 2014. Over the course of 9-months, I lost a total weight of 52- Lbs. I went from having a waistline of 37.75-inches down to 29-inches. (See my Waistline Register below and my BEFORE & AFTER Photograph toward the end of this product description):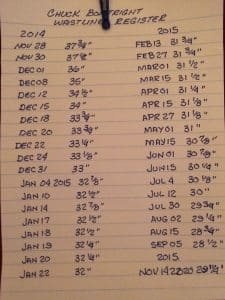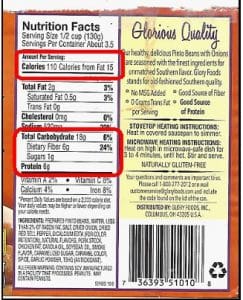 I lost a total of 8.75-inches in my waistline by Sep 05, 2015, that's a 9-month period.
I was retiring at the end of September of 2015 to start my Athletic Training & Sports Performance and Apparel business. One thing you can't be is overweight to do fitness training videos and model your line of apparel. I was able to accomplish both by April of 2015. I was also able to get back out with my linemen for my last months of 2015 working with a line utility company.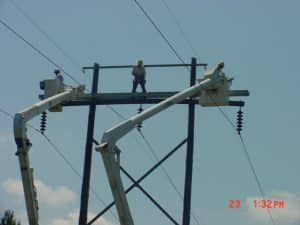 I was out with my crew when this photograph above was taken in July, 23 of 2015, a month before I retired. I finally didn't mind my photograph being taken. I'm the one in the middle of the structure standing on a double-channel Steel crossarm. Also what is unique about this photograph, was where it was taken. This 115kV (115,000 Volts 3,000 amps) transmission line crosses over the Tallahatchie River in Northern Mississippi near Tupelo. This is near the bridge where Billy Joe McAllister jumped off the Tallahatchie bridge in Bobbie Gentry song.
Below was a photograph that was taken when I was called back in from retirement to assist with restoration efforts from the damage caused by Hurricanes Laura and Delta, in September and October of 2020. I have been retired from the utility company for 5- years to the month. The linemen that I used to work with couldn't believe the condition and shape that I was in; the linemen dared me to take the AB Challenge. The AB Challenge is where one takes off their shirt to show their abs.
This Weight Factor Formula download is a key component in the ASCOT-Diet & Fitness Program. You can purchase this download from my online store or at checkout.
Now just to give you a sense of my weight lost, I was interviewed by Ned Reynolds with ESPN JOCK 98.7 FM and also with KY-3 in Springfield, Missouri on the technique that I'm using to coach golf to my students. Ned Reynolds is a huge baseball fan and announcer for the Springfield Cardinals. Thankfully the interview was done on radio on November 27, 2014. This photograph was taken the day of the interview in the ESPN Studios:
This is one of the hardest photographs for me to post due to my weight I gained before I had surgery to replace my right hip joint. I couldn't exercise due to the severe pain that I was experiencing from my hip. As soon as I got back home from my interview, I decided I was going to develop a diet to allow be to lose the weight that I had gain because of my hip. Exercise alone WILL NOT provide the results you are looking for in weight lost. I spent from March of 2014 after hip surgery until November of 2014 proving that point.
Not having an effective diet was the issue, I had my hip replacement in March of 2014. By June of 2014, I was back exercising again, but I didn't see any weight lost. I tried a series of diets; and nothing helped until I developed the ASCOT-DIET & Fitness Program. The major part of this diet plan is the Weight Factor that allow me to eat foods with a low Weight Factor.
The reason Ned Reynolds was interested in my golf coaching technique was that I was using the baseball swing mechanics and techniques to coach the golf swing. My motto is- Take your golf swing from the batter's box to the tee box. You can purchase my QATR-411 Palmer D-PRO Golf Technique below or at checkout.