THE QATSPY® Yankee Performance Sports Training & Apparel Quarters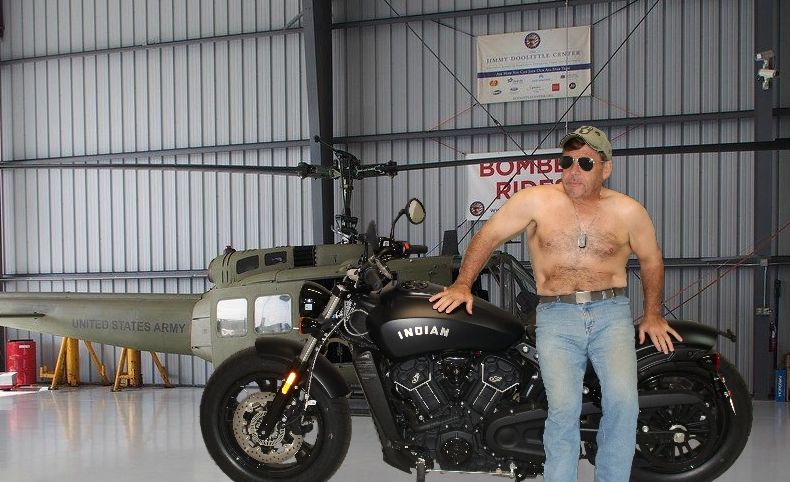 By: Charles W. Boatright
Your Fitness Still is Your Best Defense- Staying Fit Still plays a major role in your Health & Preventing Short & Long-term Illnesses
If the past few months prove anything, it is that staying fit still plays a major role in your health and preventing both short and long-term illnesses. I'm a proponent of fitness that provides your body with it's best defense against diseases, like high blood pressure, diabetes, cardiovascular disease, COVID-19 and even having healthier-looking skin. I consider my gym, where I work out 5 times a week, as a Counter Measure to Diseases and the Aging Process.
Below is my Blood Pressure Reading Taken last night without any prescribed medication: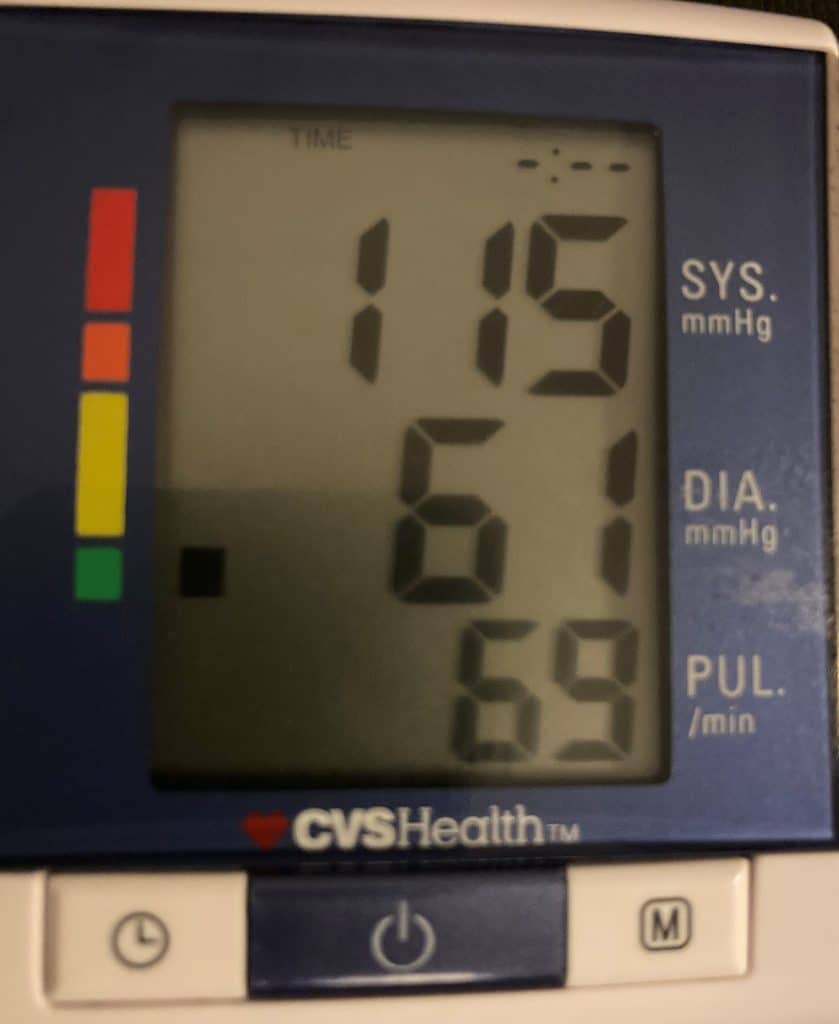 In the featured photograph, I'm 64 years old. This photograph was taken at our hangar last month on June 21, 2021, while preparing for a small airshow. I'm shown here with my Indian Scout Bobber 60 Motorcycle that I enjoy riding now, since I don't fly anymore. My Indian Scout Motorcycle is the closest thing to flying without wings.
Here's a Fact that Impacts the COVID-19
Underlying issues still play a significant factor in the effects of COVID-19 on the body. The obesity rate in the U.S. is around 42% for adults, with 1 in 6 kids under the age of 19 considered as obese. Those are pretty alarming numbers, given the fact that the impact of COVID-19 and the Delta Variant can have on the people with underlying issues.
COVID-19 and the Delta Variant will impact more people with underlying conditions, like obesity, than people who have a healthy weight and fitness. The reason that obesity is such a major issue is that fat cells act like ACE Receptors that the COVID-19 Virus can attach to and catch a ride with, and your immune system can't even detect or defend against this invader.
I'll be the first to admit that there are NO GUARANTEES in life, but staying healthy provides you with better odds than not being in good shape. I'm not talking about an Olympic-type body, but I am talking about keeping your waistline less than one-half of your height in inches, or greater than a BMI Factor of 2. Like in my case, I have a 29.25- inch waistline, with a height of 65-inches. That is correct, surprisingly, I was not recruited out of high school by any college basketball teams, I don't know why, shocking isn't it. So my Estimated BMI Factor would be = 65/29.25 = 2.22.
I developed a Diet Exercise X–Training Regimen Option, or DEXTRO- DIET & FITNESS Program that allowed me to drop 35- pounds within 4-weeks and a total of 52- pounds within 9- months. I lost 8.50- inches in my waist following my DEXTRO- DIET & FITNESS Program. I had to because I planned on modeling my line of apparel that I carry in my online store with twentysomethings. That's not all, as I have managed to keep my weight off by following my DEXTRO- DIET & FITNESS Program, going on 7- years NOW! The real success of a diet and fitness program isn't what you lose, but what you keep off over the long-term, like I have now for 7- years.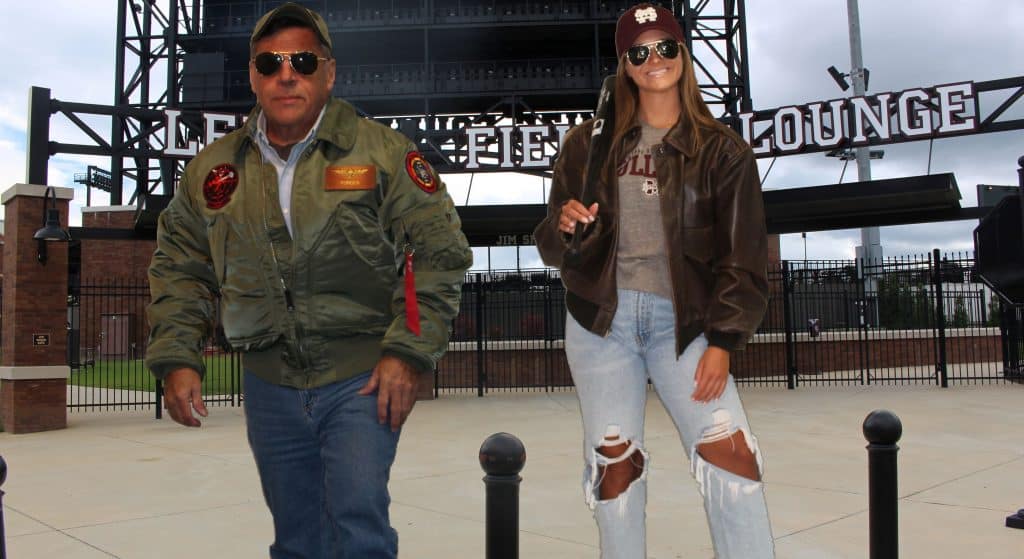 But that wasn't all that I dropped, as I dropped the appearance off the age of my skin by improving my health with this fitness and diet, high in fiber and protein. In the photograph above, I'm with a young lady  who works with me and is in her early twenties; and I worked at being able to pose with her while promoting our line of flight jackets. This photograph was taken on July 6, 2021, after the Mississippi State University Bulldogs won the 2021 College World Series.
The jacket that I'm posing with will be like the one that will appear in the TOPGUN 2 Movie that Maverick (Tom Cruise) will be wearing in the movie along with the G-1 Leather Flight Jacket. Both these jackets have the authentic patches that are on these two flight jackets and the ones TOPGUN School uses.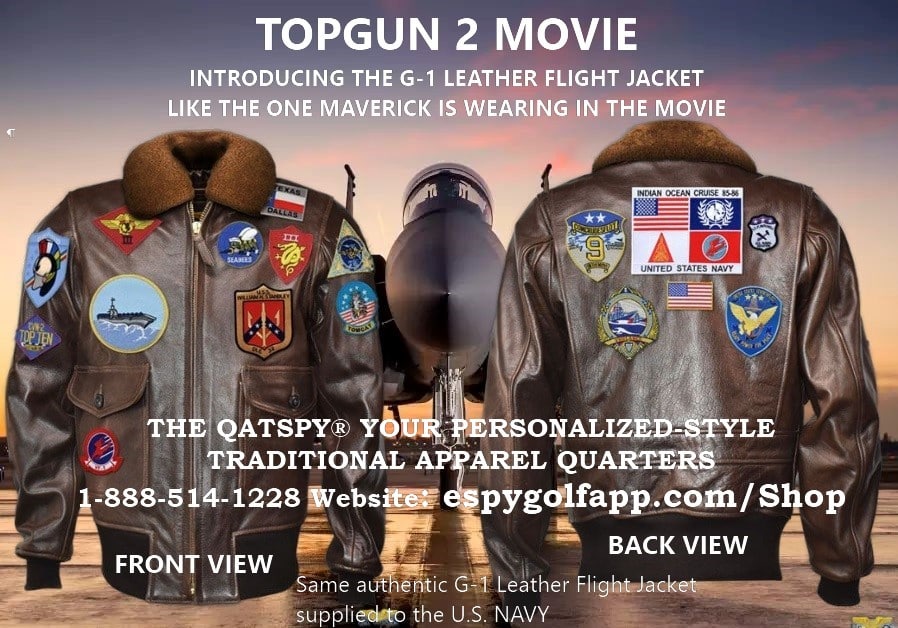 You can purchase both my DEXTRO- DIET & FITNESS Program and our line of jackets by using the two images above for linking for the jackets and below for the DEXTRO- DIET & FITNESS below:
The DEXTRO- DIET & FITNESS Program
As part of my X-Training in my DEXTRO- DIET & FITNESS Program is my Palmer CAM-OVER GOLF Training where I demonstrate below in my Orange Bucket Challenge where I hit (4) 295- yard tee shots to within 15-foot of my orange bucket.
The Palmer CAM-OVER GOLF TECH:
I would recommend that you include a sporting activity in with your DEXTRO- DIET & FITNESS Program, my just happens to be GOLF: