THE QATSPY® Quapaw Athletic & Tactical Sportswear Performance Yarak Outfitters
INSIDE THE LEATHER HEALTH & FITNESS SPORTS PERFORMANCE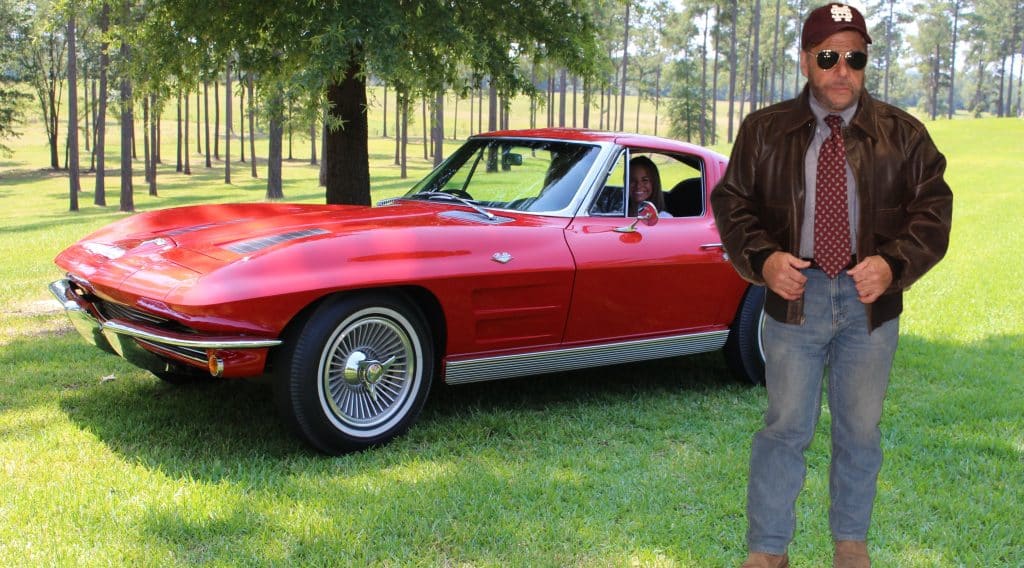 By: Charles W. Boatright
The Nostalgia of the True Grit Fashion– 1963 Corvette & 1931 A-2 Leather Flight Jacket Prove while Aging is Inevitable, Aging Process ISN'T
Just to prove that aging is inevitable, but the aging process isn't inevitable. I would like to place into evidence four (4) examples to support my case that the aging process isn't inevitable. What I'm presenting as my evidence are four (4) true examples of the nostalgia of True Grit Fashion that proves that the aging process doesn't have to be inevitable.
I would like to offer into evidence: the Chevrolet 1963 Stingray Corvette, the U.S. 1931-Style A-2 Leather Flight Jacket, the Curtiss 1939 P-40 Warhawk Flying Tiger Airplane, and the 2018 Indiana Motorcycle.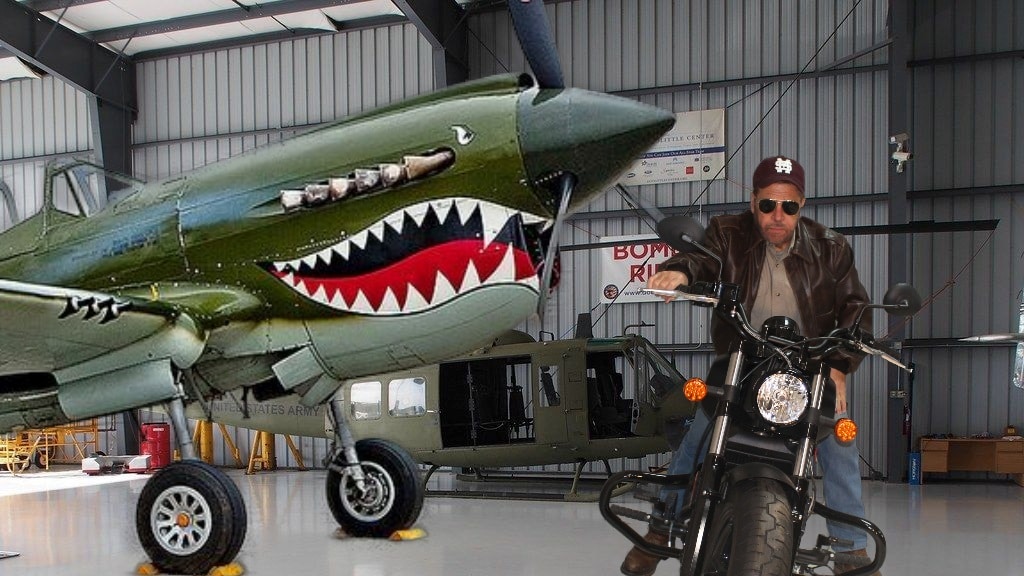 What is remarkable about these isn't their age, but their condition and how they still perform as they did years ago. We all are drawn to nostalgic icons, whether it is a classic car or motorcycle for most of us, a classic aircraft for us aviation enthusiasts, or classic fashion for those that follow trends. These have one thing in common, as we all trend toward the classics, because they have withstood the test of time and still hold our attention.
There is one thing about the World War II vintage aircraft that is unmistakable, and it is that sound those large engines produce. The P-40 has an Allison V-12 engine that produces 1,150 horsepower. Like the Corvette, the Indiana Motorcycle and the A-2 Leather Flight Jacket, the P-40 Warhawk is an iconic image that is easily recognizable by the tiger shark nose art.
These characteristics that the Corvette, the P-40, the Indiana Motorcycle, and the A-2 Leather Flight Jacket all have in common are that they have that nostalgic, fashionable look and feel that only add to their performance and historical value. Are there faster cars, aircraft, motorcycles, or modern-style jackets? NO DOUBT, THERE ARE!
But what you feel like while driving, flying, riding, or wearing one of these classics is also unmistakable. I enjoy driving, flying, and riding, but what completes the nostalgic feel and look is wearing either the A-2 or the G-1 Leather Flight Jacket that has become my sports jacket of choice for the style and sharper image that doesn't wane with time, even under some of the most challenging conditions. If my A-2 Leather Flight Jacket holds up under riding a motorcycle and still look great, you have your Nostalgic True Grit look and feel, I believe that you will have the same assessment of our collection of leather jackets.
Look over the Quapaw Aviation Collection that includes the U.S. Military issued A-2 and G-1 Leather Flight Jackets, the Fonzie's Leather Jacket, and the Indiana Jones Leather Jacket: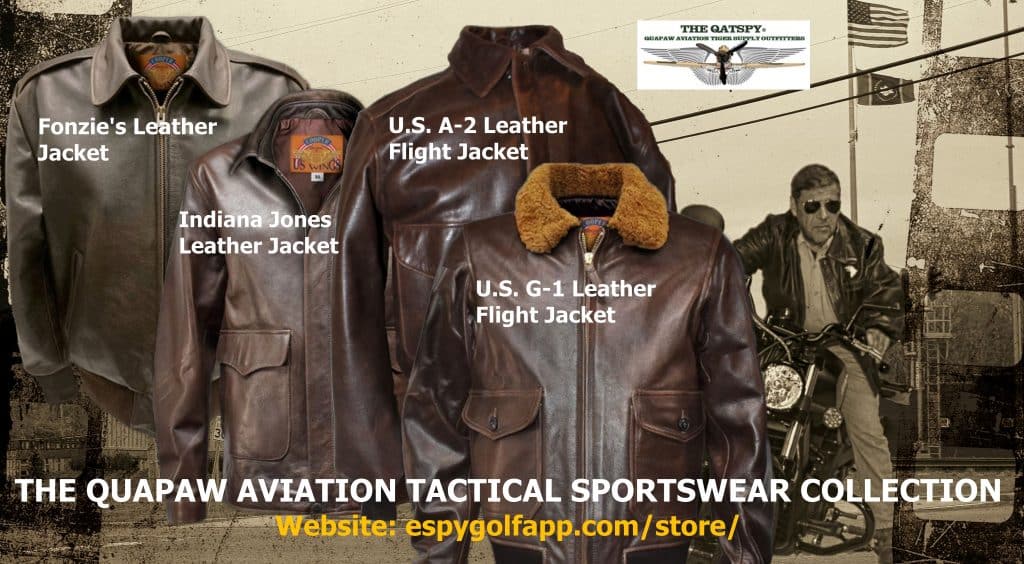 The G-1 Flying Tiger Leather Flight Jacket: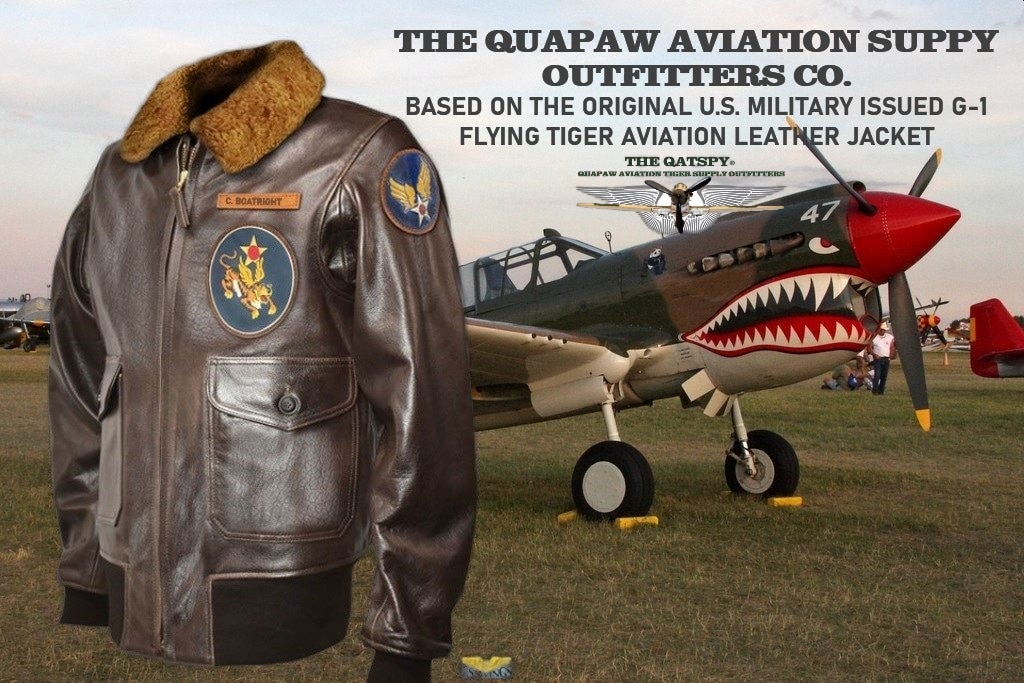 We also have the G-1 TOPGUN: Maverick Leather Flight Jacket like the jacket that Maverick (Tom Cruise) will be wearing with all the authentic TOPGUN School patches: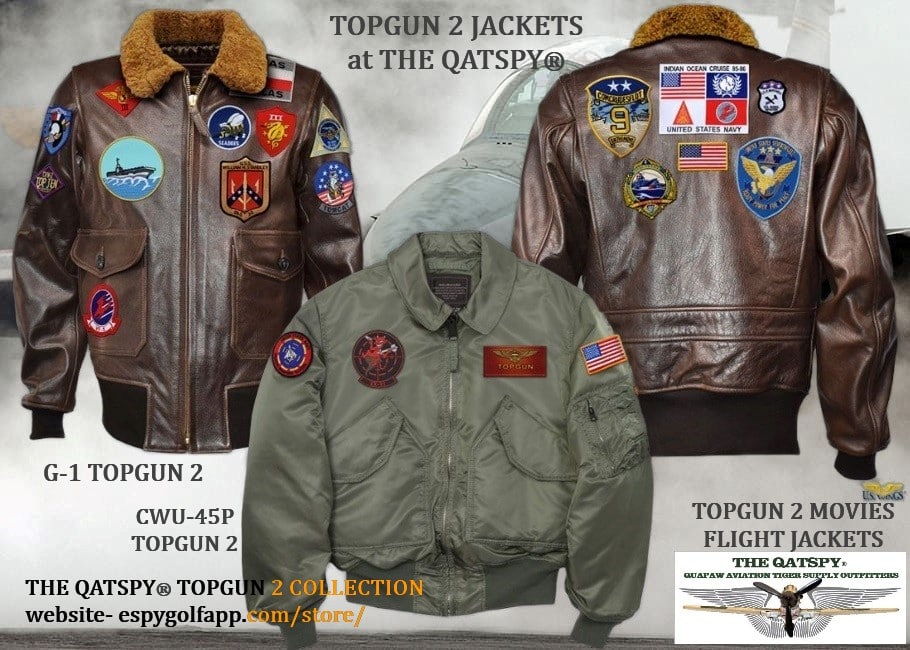 The TOPGUN: Maverick Trailer
Tonight on Worldwide News on YouTube at 3:30 p.m. PT and 6:30 p.m. ET will have the TOPGUN: Maverick Premiere
Ten percent (10%) of all proceeds from the sale from my Quapaw Aviation Tactical Sportswear Performance Store goes toward OPERATION DOG TAGS: