THE QATSPY® Yankee Performance-Sports & Traditional Apparel Quarters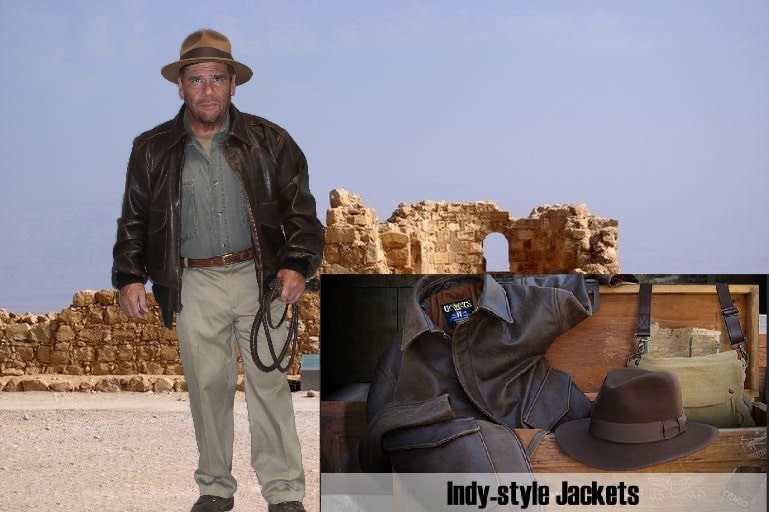 By: Charles W. Boatright
The Jacket Synonymous with Raiders of the Lost Ark- THE QATSPY® is Marking the 40th Anniversary of the Raiders of the Lost Ark on 12Jun2021
June 12, 2021 marks the 40th Anniversary of the release of the Movie that put Harrison Ford, playing Indiana Jones, and archeology on the map and onto the silver screen. It also brought back the classic and nostalgic style of the 40's. As part of that nostalgic fashion and look in this movie was a leather jacket that was based a leather flight jacket developed in May of 1931, the A-2 Leather Flight Jacket that was a part of what legends were made of worn by both men and women.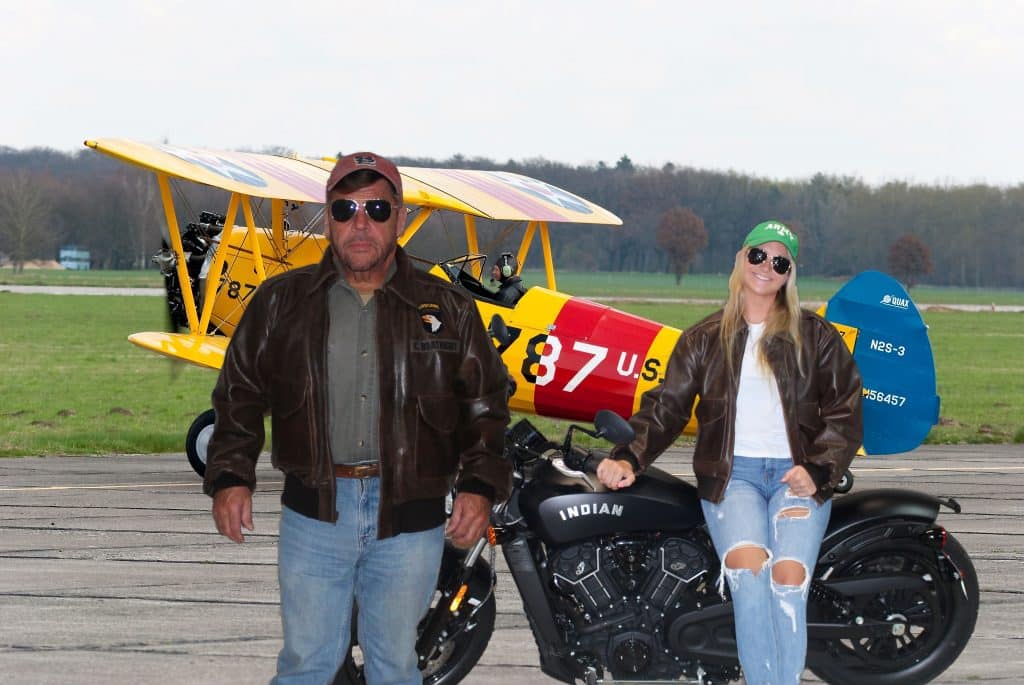 What made Indiana Jones' character a part of that nostalgic and classic look was the leather jacket and khaki pants that Harrison Ford wore. That charismatic look that defined Indiana Jones' character was modeled from another era that was filled with legends and heroes that were a part of the Greatest Generation, our grandparents, parents, uncles, and yes, our aunts. I had a aunt that was part of the WASP (Women Airforce Service Pilots).
The A-2 Leather Flight Jacket that I'm wearing in the featured image was worn by pilots and elite paratroop units that added to the mystique of this iconic leather flight jacket that even Fonzie wore on Happy Days. No other jacket has the distinctive style and look that still has that charismatic look and feel.
Be part of the charismatic era that defined both Indiana Jones, the pilots, and the elite paratroopers that wore the leather jacket that was as distinctive as it was  classic and nostalgic.
GET READY and avoid the rush; just don't get a knockoff INDY-STYLE Leather Jacket, but buy the original that was in the Indiana Jones movie and worn on stage at Walt Disney World's production of the Indiana Jones Epic Stunt Spectacular. Both the Indiana Jones-Style Leather Jacket and the A-2 Leather Flight Jacket that we supply the U.S. Military are in THE QATSPY® Online Store. Select the image below to see more details and sizing.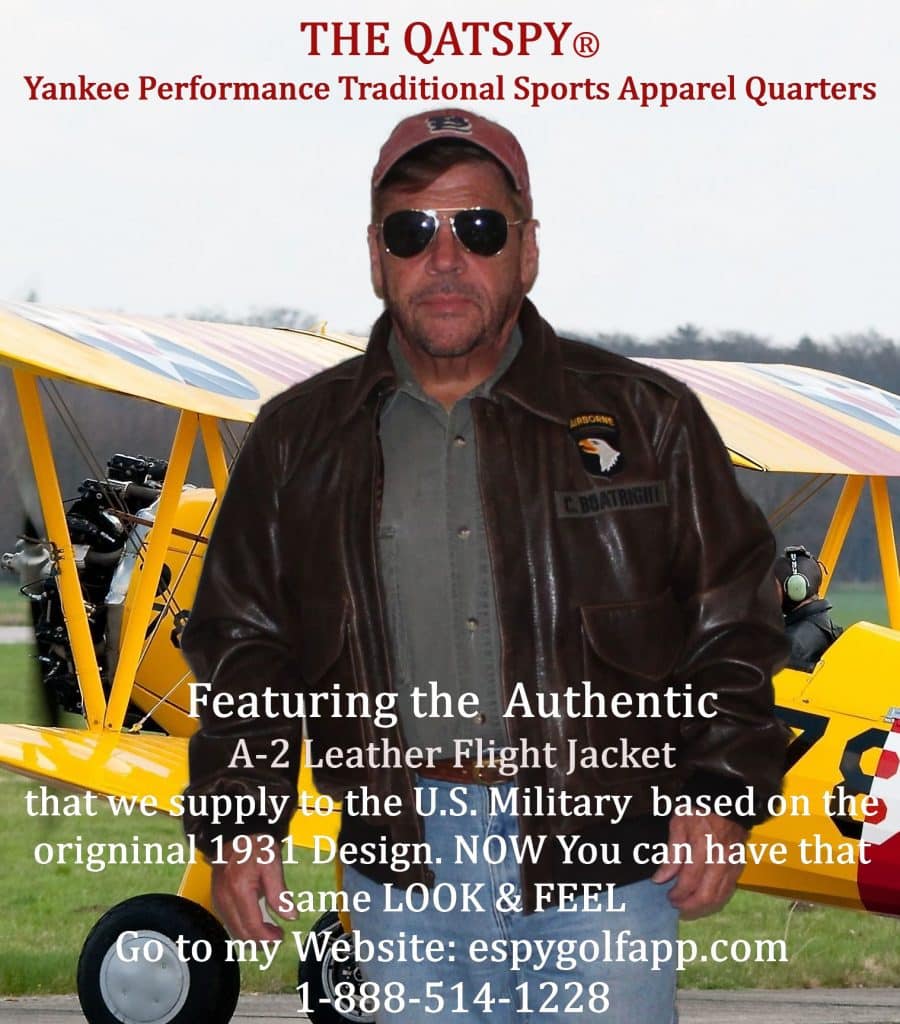 For the full view of our inventory, please visit THE QATSPY® Online Store
THE QATSPY® doesn't just has you covered for nostalgic fashion, but also has you covered for your health & fitness needs as well. We can also lower your handicap and frustration level in your golf game. See my recent Orange Bucket Challenge where I'm shown hitting what would be 295- yard tee shots with actual golf balls to within 10- foot of an orange bucket at the end of a football field. I'm using what are called AlmostGOLF BALLS that travel in feet instead of yards where you can turn a local field or your backyard into your own golf hole. Make your golf swing instinctive and eliminate your swing thoughts.
Just like what Yogi Berra said about batting in baseball- "How can you think and hit at the same time? The answer is that you CAN"T
My Orange Bucket Challenge Introduction
My Orange Bucket Walk-Through with Driver
My Orange Bucket Demonstration
I'm using the Palmer D-Pro Golf Technique
IF you are interested in dropping your NUMBERS, INCHES, WEIGHT, and the effects YEARS has on your appearance purchase and follow my ASCOT- DIET & FITNESS Program. The photograph below was taken on March 19, 2021 at age 64 in my Home GYM where I workout 5 times per week: