THE QATSPY® Yankee Performance Sports Training & Apparel Quarters An Authorized Dealer & Distributor for US WINGS®
My DELPHI Age-Defying Fitness System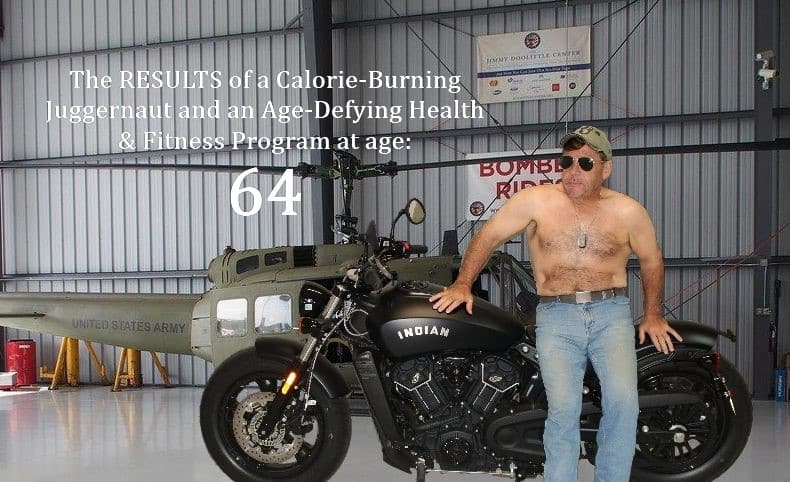 By: Charles W. Boatright
Sports Page: Observing FEST in Oktoberfest– is a Great Time to Start your Fitness Exercise Strength Training Program for the Holiday Season
What we've learned from this COVID-19 Pandemic is how important our health is to us and our ability to have a social life. If there was one thing we missed most, it was the ability to gather with others, even for a simple meal. The COVID-19 Pandemic unfortunately prevented us from having any type of social lifestyle. The other unfortunate part of this COVID-19 Pandemic is how our underlying health conditions have made us predisposed to the ravages to this Pandemic.
We discovered just how important our health and fitness really was to us, not just for staying in shape, but for our very survival. We all took precautions to prevent contracting and spreading COVID-19 by masking up, maintaining our social distances, and sanitizing our hands. But one thing that didn't get the attention it should have is our fitness. Our fitness still remains our first line of defense against this pandemic and the underlining causes. Looking at the top three underlying causes of death from COVID-19 are: 27% Hypertension, 18% Diabetes, and 12% Cardiac Disease.
The FEST in Oktoberfest is a great way to start your Fitness Exercise Strength Training, in addition to your regular cardio workout. Even Peloton® has finally included a Strength Training with their cardio training. Every time Peloton® commercial aired, I'd just think to myself, What are they thinking? Strength and Conditioning are just as important as cardio that gets the lion share of attention.
If You Want to Lose Weight, Start Lifting Weights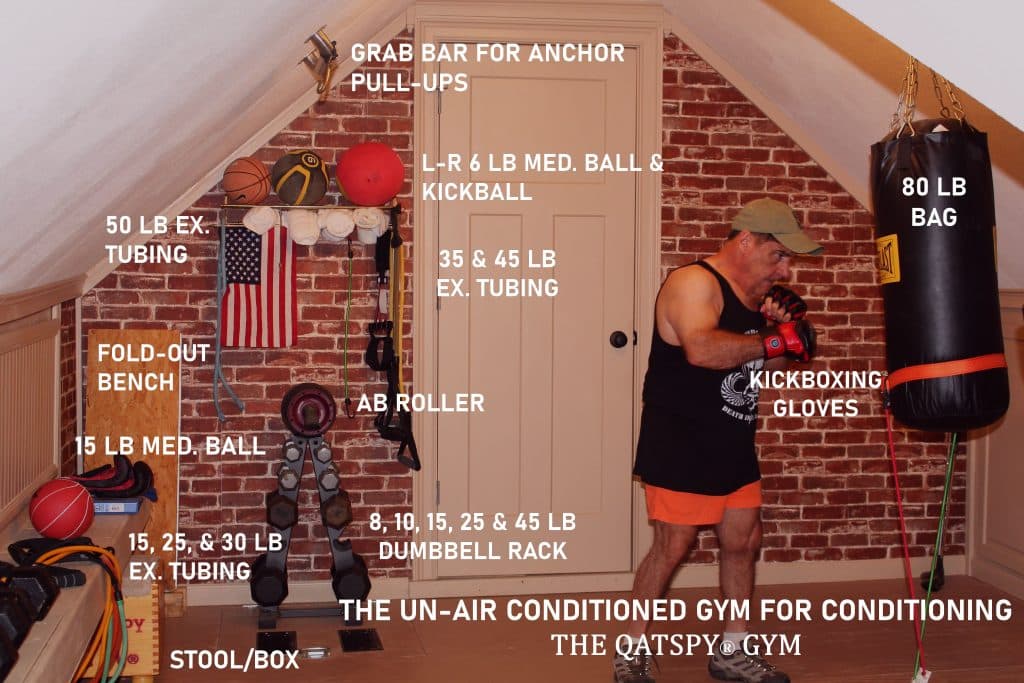 Look at the first underlying cause of COVID-19 deaths, which is surprisingly Hypertension, the silent killer. This can be managed with developing and following a good diet with protein and fiber and a Fitness Exercise Strength Training Program. Not enough attention is given to strength and conditioning training. Most people focus on cardio training.
But, if you want to lose weight, then start lifting weight. You're just not developing strong muscles, but developing a stronger immune system, as well, and a healthier-looking skin. Your muscles are critical to how effective your immune system will function, especially during a pandemic. Your muscles produce an important amino-acid called Glutamine that's released from the skeletal muscles.
Glutamine is essential for healthy organs, like the kidneys, liver, heart, and skin. Increasing glutamine and cytokine components are important to improving a person's immune system and anti-inflammatory capabilities.
Another way to improve your immune system and have younger-looking skin is to eat a diet rich in protein and fiber that helps your body to produce collagen that is essential to your muscles and skin. One major source of both my protein and fiber is Pinto Beans, that are also a great probiotic.
COVID-19 Boosters
There is a tremendous amount of discussion about COVID-19 Boosters, but the best way to boost for your immune system is to develop a Fitness Exercise Strength Training program. The advertisements for the Pneumococcal vaccine point out the effectiveness of this vaccine is influenced by a person's health and fitness. Sadly, our medical professionals haven't stressed enough about our fitness in boosting our immune system. Look how fitness could reduce the top 3 underlying causes of death from COVID-19.
Fitness is also the ultimate fashion statement, because stronger muscles provide for the best anti-aging therapy for your skin that you can have. Fitness is also a lot less expensive than anti-aging treatments on the market. Proof that diet and fitness are your best age-defying treatments are above in the featured image where I'm 64 years old at our hangar with my INDIAN Scout Bobber 60 Motorcycle.
Put FEST Back into Oktoberfest
The best FEST is a healthy diet and following a Fitness Exercise Strength Training program. I was able to lose 45- Lbs in six weeks, starting in November of 2014. After a hip replacement, I was able to get back into my Home GYM in December of 2014. Fitness still remains the best fashion statement that you can make wearing by those great leather flight jackets with a Button-down Oxford shirt with those comfortable khakis or blue jeans. This is a Sports Jacket that is actually fits the Sports Jacket description.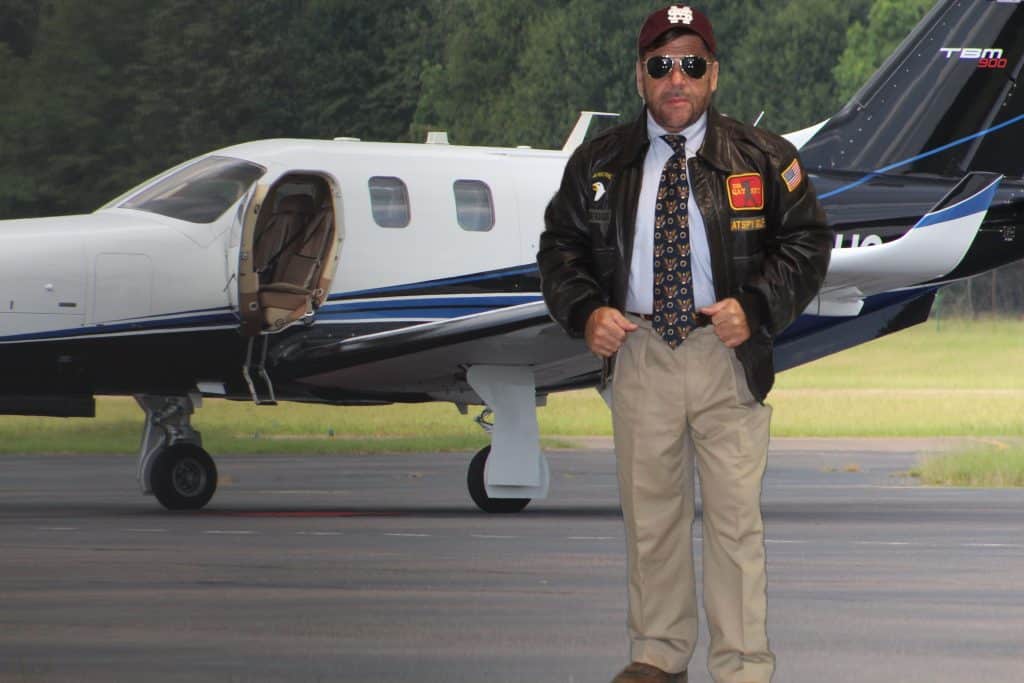 The results of my DELPHI Age-Defying Fitness System that started in November of 2014 allowed me to achieve fitness that I enjoyed in my 30's. I broke the conventional wisdom of losing over eight- inches in my waistline, at the age of 55. Another conventional wisdom that I broke was remaining just as active at the age of 64 that I was at the age of 34.
A great way to measure your fitness is using the WH BMI Ratio, where you are taking your height in inches and dividing your height by your waistline in inches. A good figure is anything above the factor of 2.
For example, my Est. BMI is= 64/28.75= 2.22 BMI Factor. As you can tell, I wasn't heavily recruited as a college basketball player.
For more information about DELPHI Age-Defying Fitness System , use the link below:
Please visit THE QATSPY® Online Store to see our full line of Fitness Training & Apparel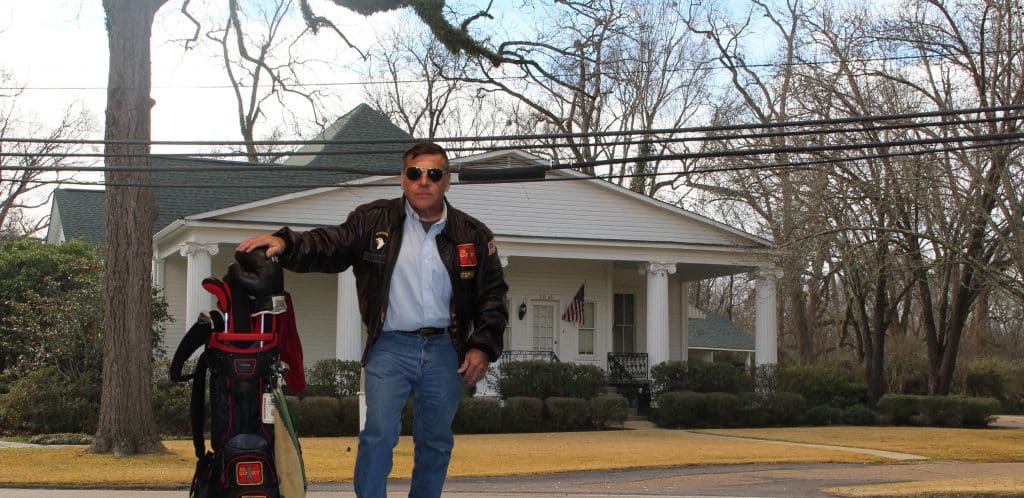 Website: espygolfapp.com/Store
1-888-514-1228
Contact:
Other Services that We Offer
Please contact us to arrange for a corporate golf Instructional outing, ■ How to take advantage of Sportsmanship and coaching techniques to apply it to your workforce and build a motivated team ■ and How to develop mental and physical fitness in the workforce for health and wellness. A stronger workforce is a better performing workforce.
My online store, THE QATSPY®, specializes in Sports performance apparel that offers both men and women clothing for the office and the weekend. I wear my A-2 Leather Flight Jacket traveling for business meeting clients and what I call my Buffalo Rider's Jacket. This A-2 Leather Flight Jacket offers that Charisma look for all occasions.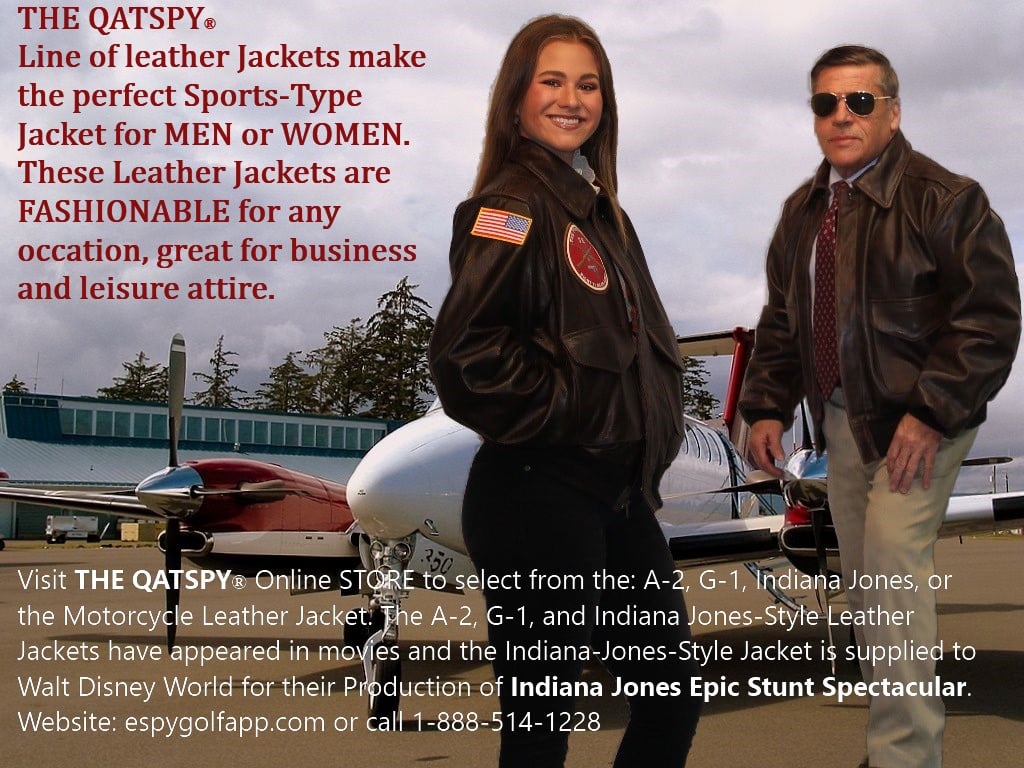 Promoting Your Business There's is nothing that gets notice like our authentic our Leather Flight Jackets that we can personalize for companies, organizations, or individuals. Each jacket comes with its own spokesperson that knows your business. Our collection of Leather Jackets are better than business cards, but make sure that you carry plenty of business cards with you; because you will need them. We have a interior linear pocket where I carry my business cards.