THE QATSPY® Quapaw Athletic & Tactical Sportswear Performance Company Outfitter's
Schedule Your Next Golf or Fitness Session– If You are in the Jackson Metropolitan Area this is an Opportunity for Golf or Fitness Training
The in person training sessions only applies to GOLF. DIET and FITNESS Training with videos are in my two (2) Books at the end of this article that can be downloaded or from KINDLE using Charles W. Boatright.
You can go to my website: espygolfapp.com/shop to purchase an in person 45- minute golf or fitness training session to improve your golf game, and get into shape with Cardio-Aerobic Strength Training Session. For $65.00 you can have a 45- minute golf and fitness session.
This coaching and/or training session will allow you to get into great shape, lose weight, and even drop years off the effects of aging on your skin and golf handicap. You are able to eat according to your natural Circadian Rhythms schedule, using the Health Index (HI) Factor to be able to read standard Nutrition Labels in your local grocery store and off restaurant websites to identify food that have a HI Factor at or below 3.25. These foods that are at or below a HI Factor of 3.25 are high in protein, fiber, and Omega-3 components and are low in sugar and the hidden sugars (starches).
This diet can turn your body into a calorie-burning juggernaut to burn off weight and years. The DELPHI DIET & CAST FITNESS System has allowed me to reverse my aging process just within FOUR (4) months after starting this diet. This was totally unexpected health benefit that was in addition to dropping weight. This diet and fitness system is better than any skincare product on the market and less expensive.
In the feature photograph, I'm 64 years old, turning 65 in July. On May19, 2022, while we were doing a photoshoot for our TOP GUN: Maverick Collection in our hangar, I also did the photograph below for my DELPHI DIET book showing my results even eight (8) years after I started this diet and exercise system on November 28, 2014. I let you be the judge if you think this diet and fitness system is effective, especially if you are 64 years of age.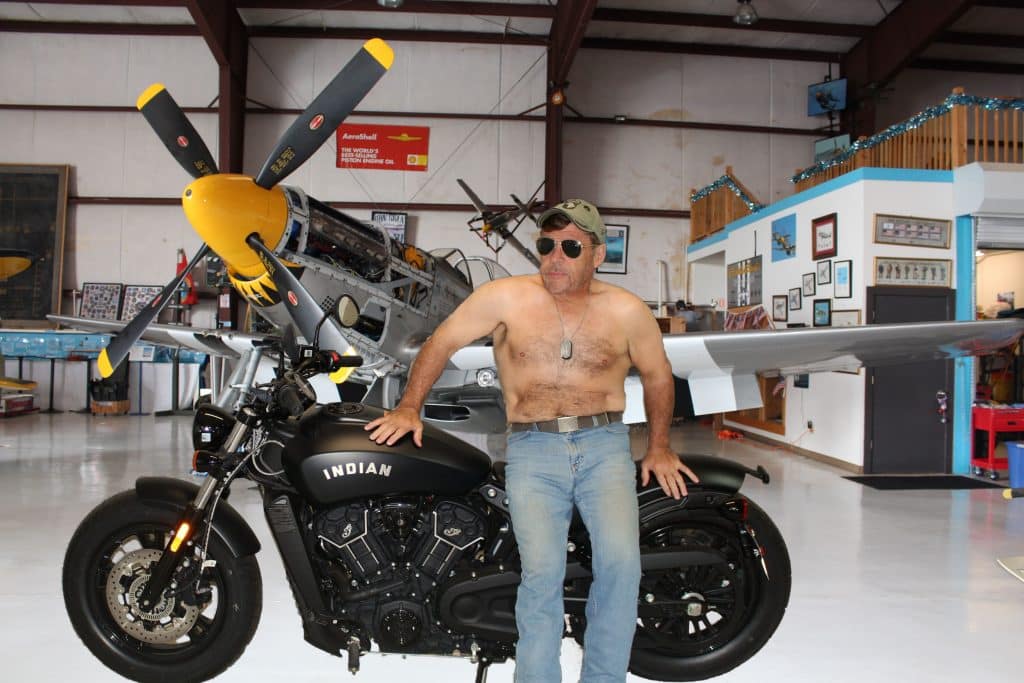 HERE'S a QUESTION: How many diets and fitness programs have you seen advertised on television where participates are photographed showing their abdominal area, especially at the age 64. How many diets allows you to not only drop weight and inches; but even more importantly to most people over 50, to drop years off the condition of their skin, blood pressure, blood glucose, and cholesterol? Below is my blood pressure that I take every night, without any medication of any kind or type: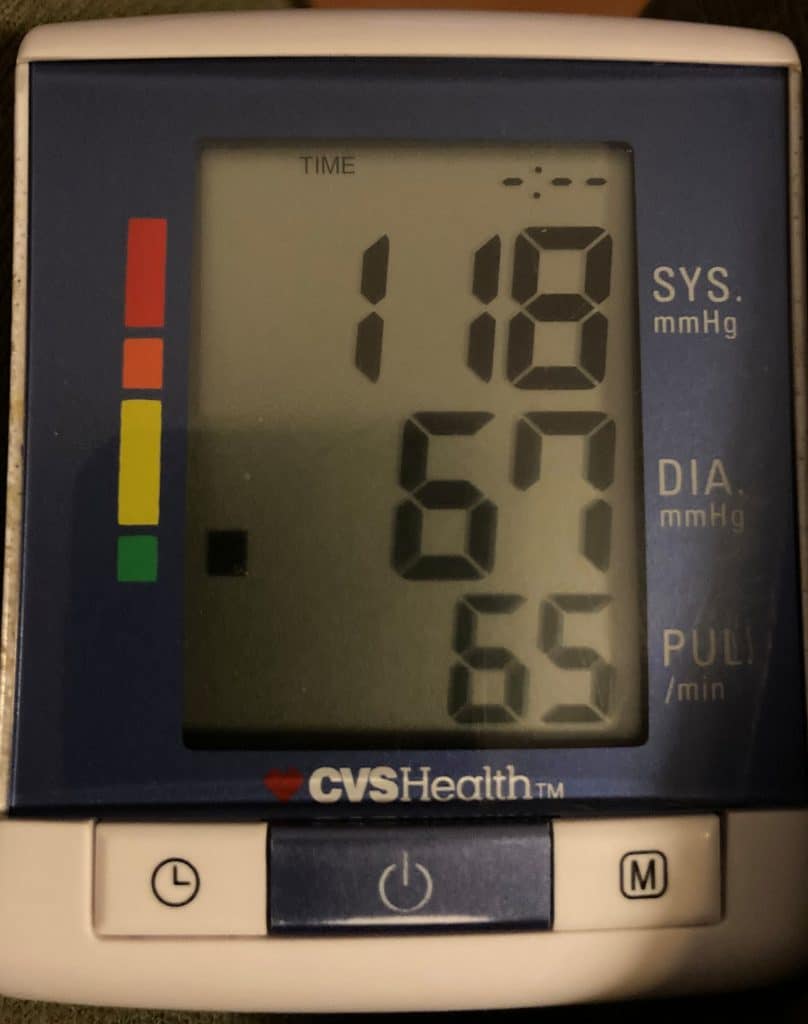 John Tesh Radio Show, Intelligence for Your Life on When to Eat
I was eating before 6 p.m. starting in November 28, 2015 for a total different reason, for drop pounds and inches, but unexpectedly, I found another reason to eat before 6 p.m.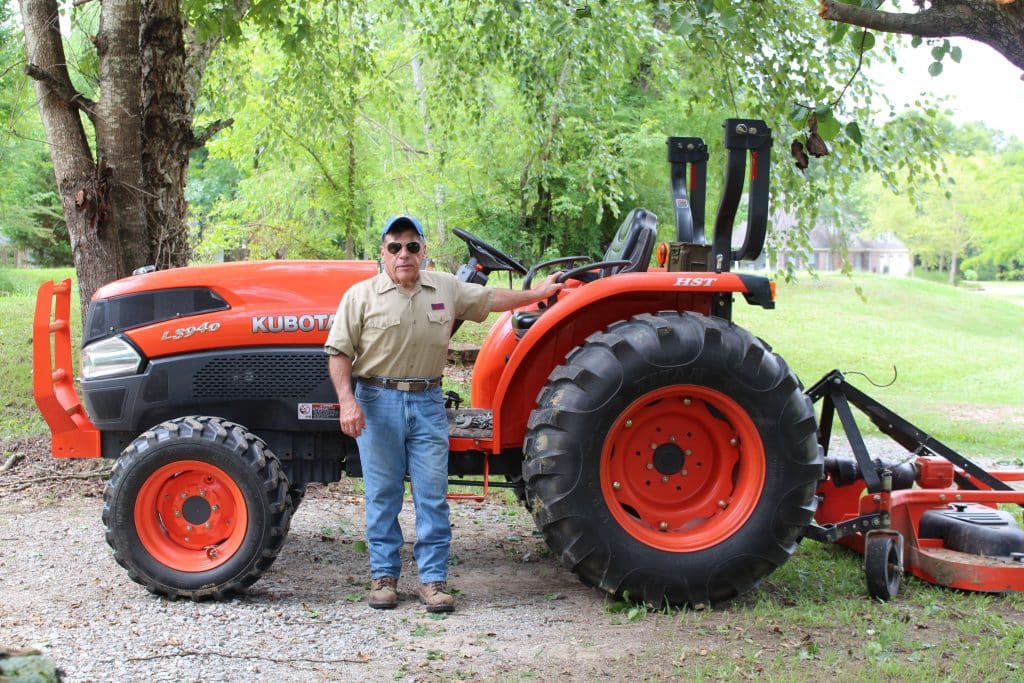 When I'm working on my farm, I make it a habit to tune into the John Tesh radio show, Intelligence for You Life. On May 11, 2022, John Tesh was discussing a medical report on the best skincare technique a person could follow. NOT eating past 6 p.m. It boils down to not eating past 6 p.m. that interrupts the body's natural process to repair and rejuvenate the skin during the night while we are sleeping. I have a motto: Nothing ever good happens eating past 6 p.m.
While you can't do anything about your actual age; you can have a direct impact on how you age and even reverse the aging process. One major factor for reversing the aging process is following a strength and conditioning routine and eating a healthy diet based two fundamentals of WHAT (Health Index at or below 3.25) and WHEN (eating between 9 a.m. – 6 p.m.).
Both of these fundamentals provides the body with retinol and collagen through your diet and exercise sessions. These anti-aging components of WHAT and WHEN along with the body's natural rejuvenation process, that takes place at night, slows and even reverse the aging process.
Since I lost 52- pounds, my skin looks like I'm in my mid-30's following The DELPHI DIET & CAST FITNESS System, This cause me to decide in March of 2015, to start preparing to model our sportswear apparel. Below, I'm shown with one of our young ladies that work with us and models with us in her early 20's.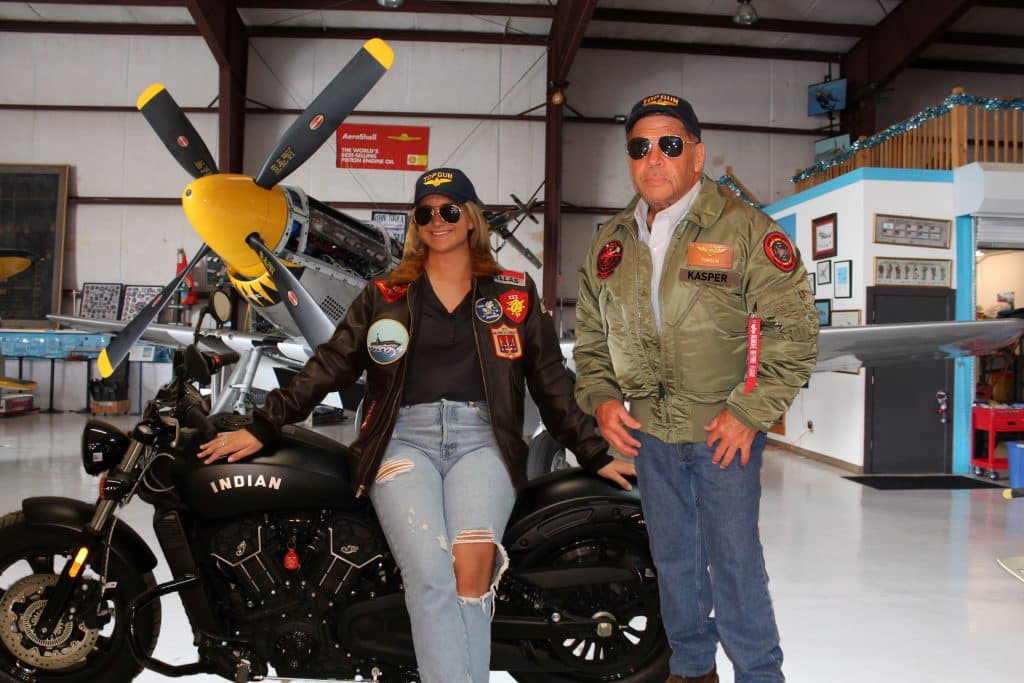 I Ain't Worried about Aging any more
One of the songs in the TOP GUN: MAVERICK Movie was by OneRepublic, I Ain't Worried, that shows the cast playing what Tom Cruise called, Dog fighting Football. Remember, Tom Cruise just turned 60 years old on July 03rd, 2022 and is on the beach with the cast half his age. This song clip shows these two flight jackets, the G-1 Leather with all 17- TOP GUN patches and the CWU-45P Nylon with the 4- TOP GUN patches Flight Jackets. Both of these flight jackets are in our Online Store, THE QATSPY (Quapaw Aviation Tactical, Sportswear Performance Company):
MY Main Objective was to Lose Weight & Inches
When I started my DELPHI DIET & FITNESS System on November 28, 2022, my main objective was just to lose weight (52- LBS) and 7.75- inches in my waistline by July 4th, 2015, when I was going to start modeling. I dropped from 37.75-inches down to a 31.50- inch waist in just four months. I exceeded my goal by dropping a total of 9.25- inches where I'm at NOW, eight (8) years after I started my diet and fitness system that I have allowed proving me the opportunity to model at age 65. There is nothing more critical than being in front of the camera lens at any age, much less at age 65. But now I Ain't worried.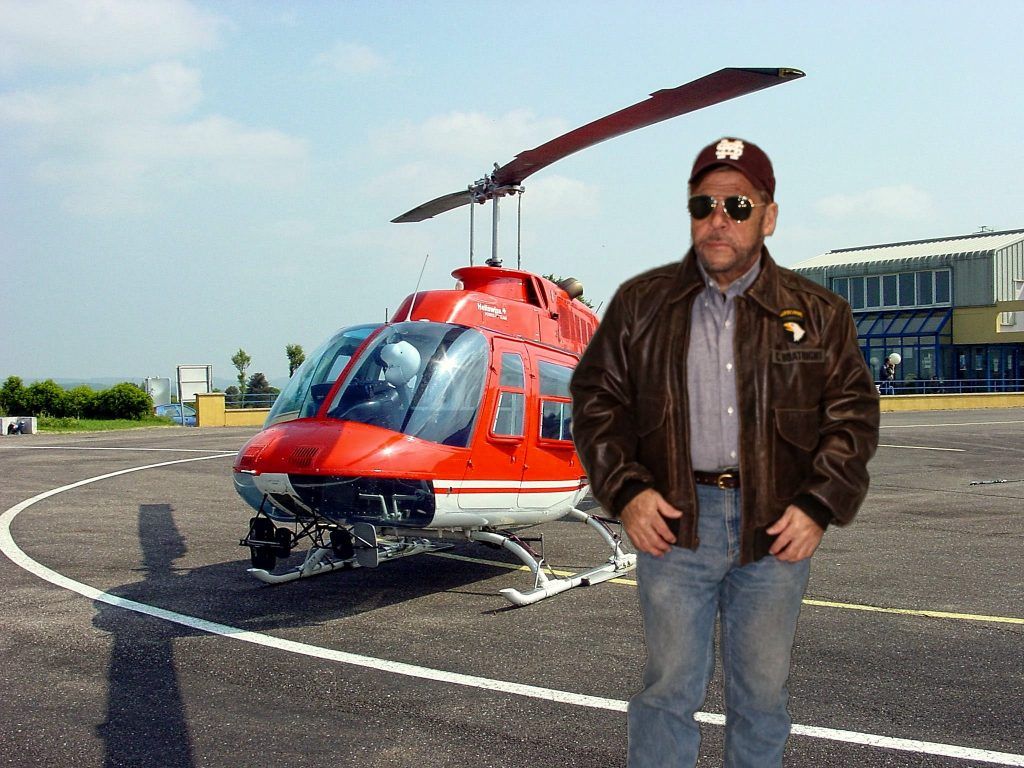 We are still dealing with COVID-19, Mississippi has the highest death rate per capita from COVID. Mississippi is also one of the most obese state in the Union. I worked in Mississippi with Entergy Transmission Line Utility Company for 33- years. One of the main contributing for hospitalization and in some cases death from COVID was Hypertension. This is the reason that staying healthy and in shape is critical for people of all ages. And PLEASE check your blood pressure on a regular basis, along with checking your blood glucose and cholesterol. These are the three main hitters you need to keep in check.
The Three (3) books below, detail my diet and fitness system along with my KASPER Golf Coaching TECH for those that can't attend my training sessions in person. The third book is notes my grandfather wrote on sports performance and sportsmanship in 1927. All of my books are on KINDLE under my name: Charles W. Boatright■