THE QATSPY® Quintessential Athlete Training for Sports Performance on YouTube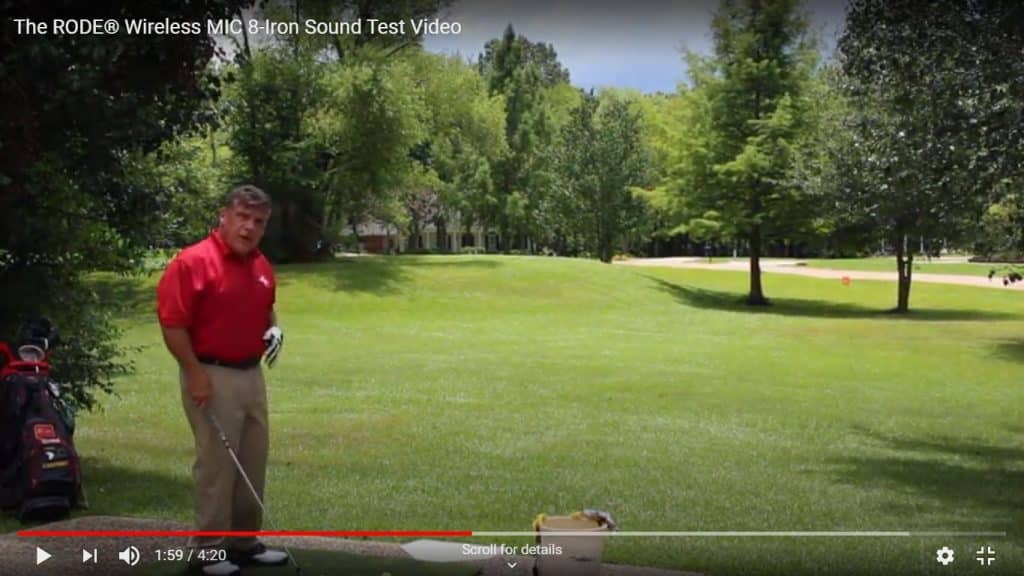 By: Charles W. Boatright
Even with a lawn mower being used by my neighbor, you can still hear my audio of the 8-Iron Orange Bucket Challenge.
RODE® Wireless Revolutionize Audio Production- Never Lose Audio in Shooting YouTube Videos, Radio, or Television Interviews or Documentaries Ever AGAIN!
The RODE® Wireless receiver and transmitter system has allowed me to produce my golf training videos outdoors where I can actually demonstrate my online golf coaching series under actual conditions. The RODE® Wireless Microphone system has allowed me to take my training sessions outdoors where it is more effective without the customary audibility restrictions with traditional microphones.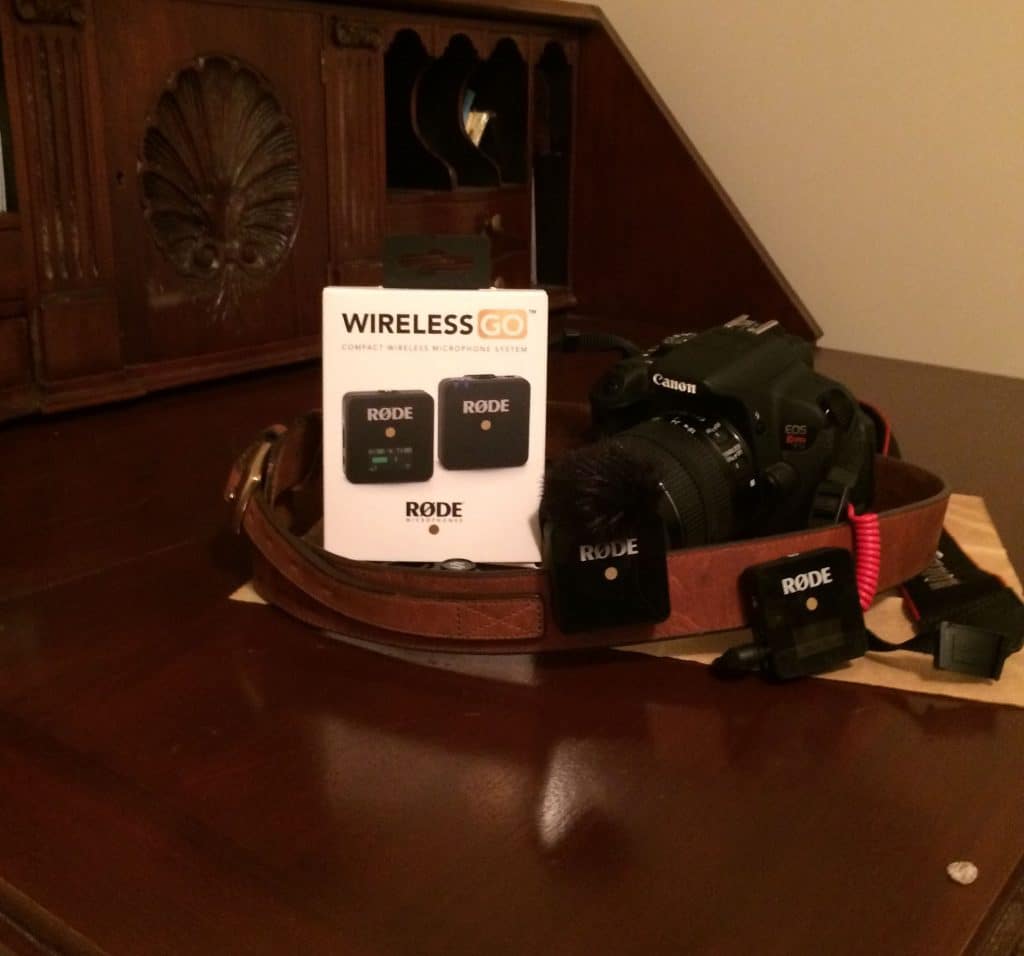 It is difficult to demonstrate the type of golf shots, especially with a driver indoors, for viewers to grasp the techniques I'm using. The viewer can't get the full effect of the training if the full golf shot can't be detected. The YouTube Video below was made using a standard RODE® Microphone attached to my Canon camera. The restriction of a conventional microphone is severely limited when I have to turn away from the microphone, and the audibility is diminished.
This is my 2014 Home Depot Orange Bucket Challenge:
I'm in the process of a redo of the updated version of my Driver Home Depot Orange Bucket Challenge at a baseball training facility near me called Mississippi Yankees Next Level Baseball performance. Two reasons, one for the improved audibility with the RODE® Wireless Microphone System, and the other is because I lost 52- pounds since the Home Depot Orange Bucket Challenge was produced in 2014.
To demonstrate the significant audibility improvements, I did a performance test of the RODE® Wireless Microphone System. Below is the YouTube Video of that test. I was well pleased with the test results. I now can demonstrate my Palmer Preset Golf Technique and be free to move around without losing audibility. You might not be able to see where my golf shots land, because I did have my camera man zoom in to catch these. I was just mainly testing the RODE Wireless Microphone System here in this YouTube Video.
This is my 2020 RODE® 8-Iron Home Depot Orange Bucket Challenge:
NOTE: My dog, Sebastian, makes an entrance at the end of this YouTube Video, almost like on cue. He, a Golden Cocker Retriever, usually retrieves my golf balls as I hit them, but he wasn't too interested on this day to retrieve.
The RODE Wireless Transmitter is on my belt on my left side. in the photograph above. Even when I'm turned toward the camera it is difficult to detect the wireless mic.
I'm the owner of THE QATSPY® Quintessential Athlete Training Sports Performance on YouTube. The majority of my fitness and golf training is online for people to access and refer to. Majority of my YouTube fitness and golf training Videos had to be produced indoors or in the case of outdoors, I had to be very close to the microphone on the camera.
Now, the RODE® Wireless Transmitter and Receiver System allows me NOW to produce outdoors training videos and not be restricted on distance. The RODE® Wireless Microphone System can transmit up to 200 feet away. This provides me with a great advantage in my outdoor golf training sessions.
Comparing the first YouTube Home Depot Orange Bucket Challenge produced in 2014 with my test YouTube Video that I made in July of 2020, the advantage is obvious. Television and radio stations could utilize the RODE® Wireless Microphone System at a fraction of the cost of current audio systems and be hands free. In doing fitness and golf training videos, hands free is essential.
This will provide me the ability to expand my golf training videos outdoors where the viewers can see the advantage of my Palmer Preset Golf Technique, where I'm hitting between 290-300 yard drives. The 2014 Home Depot Orange Bucket Challenge represents a 295-to-300 yards drives using special golf balls called ALMOSTGOLF® Balls that travel in feet instead of yards. The Home Depot Bucket is 285 feet from my setup position at a soccer field. I carry the ALMOSTGOLF® Balls in my online store. Please use the link below to purchase yours:
If you want to improve your golf game and increase your practice time, the ALMOSTGOLF® Balls are essential!
And Also purchase my ONLINE DOWNLOAD OF THE PALMER PRESET TECHNIQUE APP below:
The Palmer Preset Technique APP allows the golfer to take their golf swing mechanics from the batter's box to the tee box.
Sponsor By: THE Great QATSPY® Yankee Personal-Style Traditional Apparel Quarters Fit-to-a-TEE Look and FEEL
An Authorized Dealer for US WINGS®We are HERE to get you inside the Leather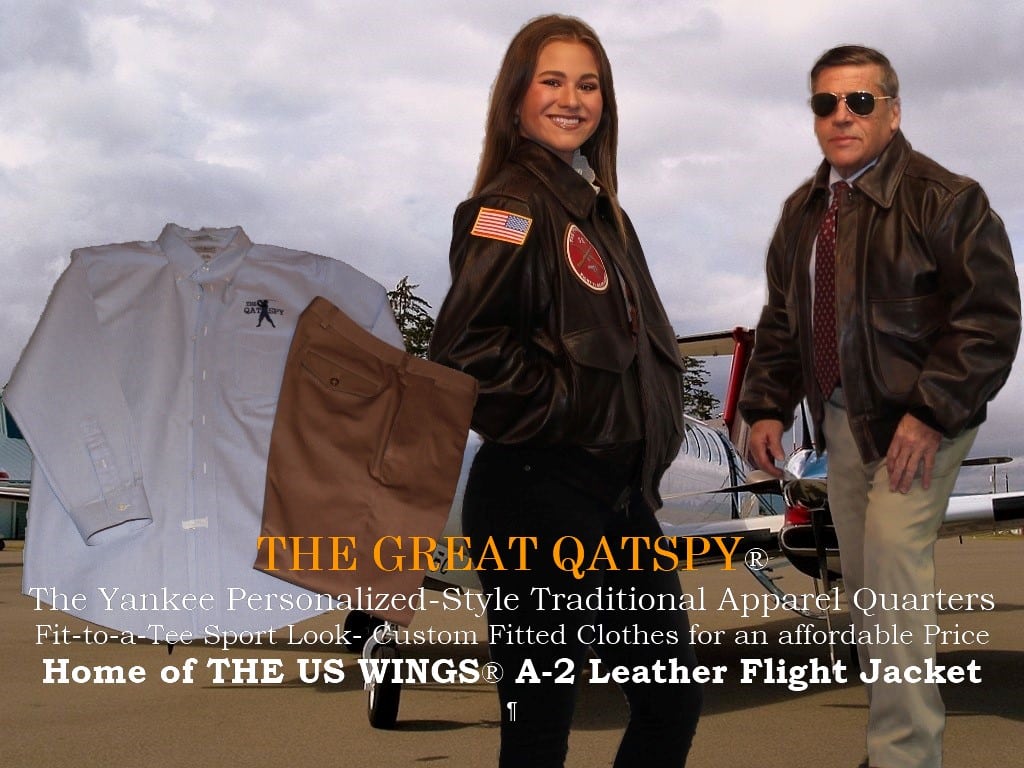 THE Great QATSPY® Online Store carries a variety of clothing apparel items that are selected, based on their quality and personalized-style that offers that traditional and classic look. We carry the full line of US WINGS® leather jackets that are great substitutes for the traditional wool-blend Sports Jacket that can be excellent breeding surfaces for bacteria and viruses.
Our US WINGS® Leather Jackets can be simply sanitized and cleaned with a simple solution of dish detergent (1 teaspoon) mixed with water (8 oz.) used to wipe down our leather jackets as needed during the course of the day. I'm an authorized dealer of the US WINGS Leather Jackets. DO NOT USE ALCOHOL to wipe down your leather jacket!■ These make great formal and leisure jackets for men and women to wear with slacks or just simply blue jeans. Our US WINGS® Leather Jackets can be worn as the new sports jacket for business and formal wear or for the weekend and these are durable enough for the open road or open skies.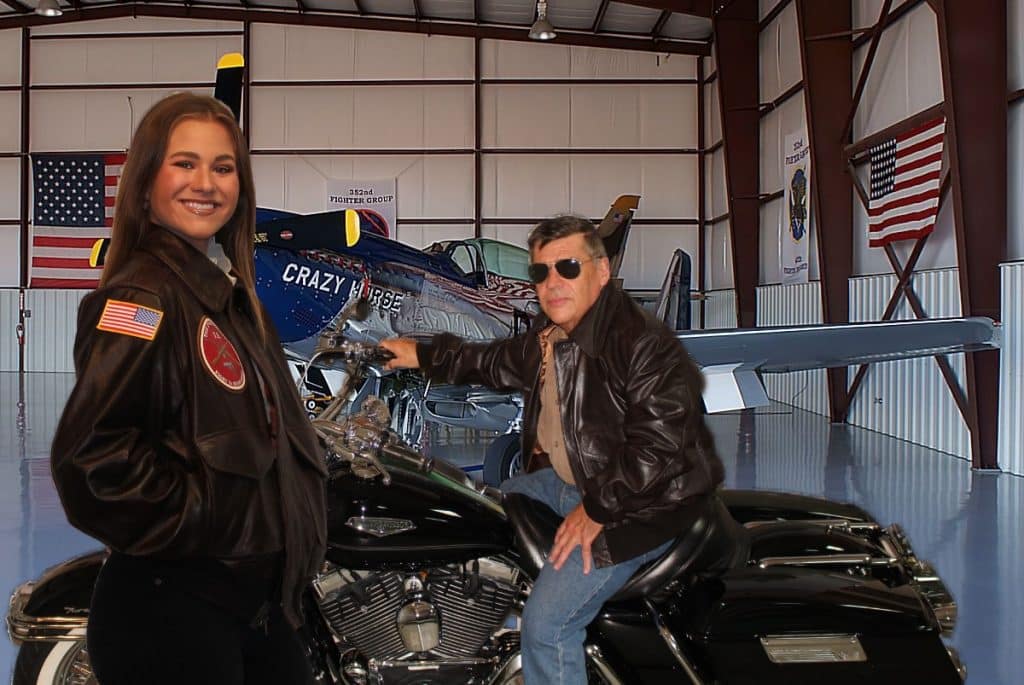 We also carry three (3) other style of our leather Jackets