THE QATSPY® Yankee Performance Sports Training & Apparel Quarters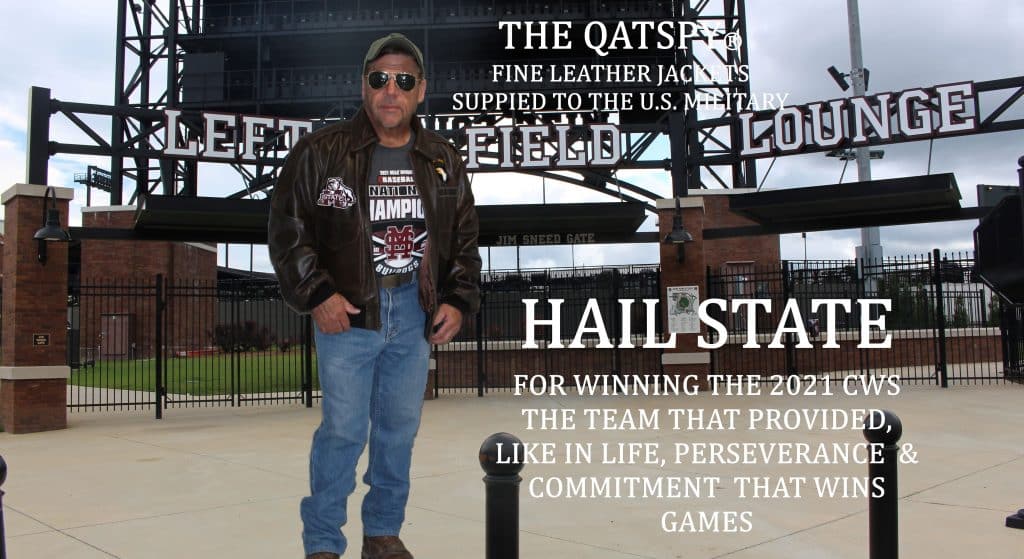 By: Charles W. Boatright
MSU CWS Win Offers a Microcosm of Life- The 2021 CWS Offered a Great Approach to Life with Commitment & Perseverance; NEVER GIVE UP SPIRIT
THE QATSPY® a distributor of Fine Leather Jackets that are supplied to the U.S. Military would like to recognize The Mississippi State Bulldogs for that Bulldog mentality they demonstrated of never giving up on winning the 2021 CWS. What an accomplishment even during the COVID-19 Pandemic when coaches never knew what their rosters were going to look like at Game-time.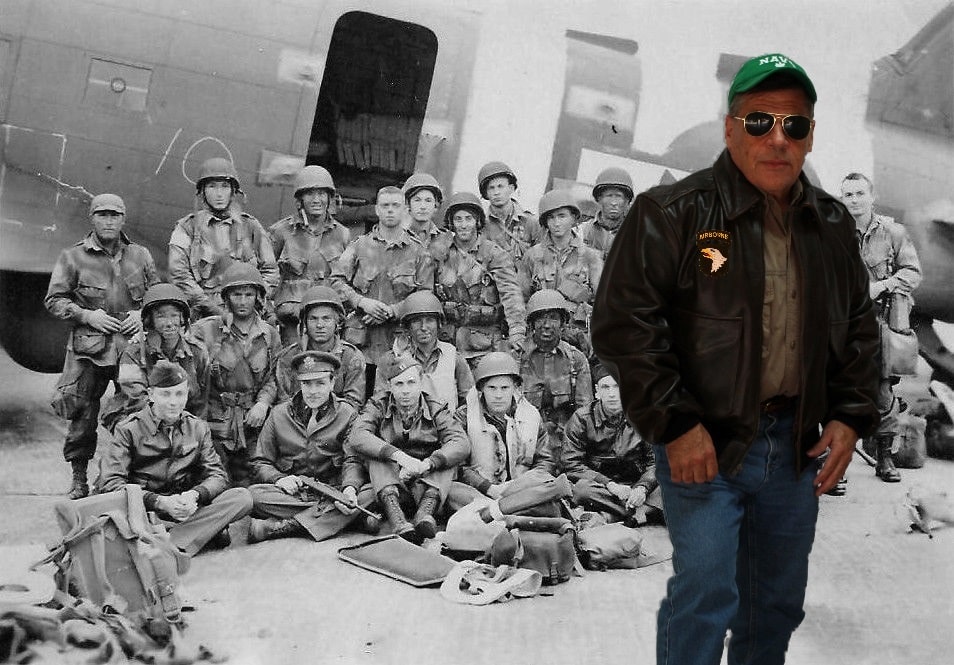 If you considered the odds against Mississippi State University baseball team winning the NCAA 2021 CWS Tournament, you would've thought the odds would be high, especially after their performance at Hoover, Alabama during the SEC Baseball Tournament. They were among the first teams to lose in the first round.
You would've thought the odds of MSU having any chance of winning their Regionals and Super Regionals would be equally high, much less earning a spot as one of the eight teams going to Omaha for the NCAA 2021 College World Series. I still think one of the best games that MSU played, even compared to playing in the CWS, was against Notre Dame in the Super Regionals, at Dudy Noble Field in Starkville, MS, coming down to the last out facing Notre Dame First Baseman Trey Mancini. When I watched that game from Starkville, I knew that they had a better than 70 percent of winning the CWS.
YOU'VE GOT TO BELIEVE!
One reason I enjoy playing and watching sports is because of the mental toughness (TRUE GRIT) it takes to believe you can achieve your goals, if you put in the work and believe in your training. You always hear coaches and Sports Psychologists preach to their team and athletes, you've got to believe and trust your training, regardless of the odds.
I'm a realist when it comes to assessing my opponent and my conditions that I will be facing. I always assume that it will take my best game to achieve my goal of facing my opponent or the conditions to perform and to win. But once I assess the obstacles that I will be facing, I switch from being realist, I immediately go to my strengths and strategies, my optimism, that got me to the point that I'm at NOW!
One of the most dangerous situations that you can place yourself into mentally is thinking that you have to alter your performance. Whether you're talking about football, basketball, baseball, golf, tennis, or any other sport, the field, court, or course measures the same where you will be performing against your opponent and under the same conditions.
It takes hours of practice, training, and conditioning to train your mind and condition your body to take advantage of your strength and to perform, based on a well defined routine. Regardless of how hard you work, YOU ARE NOT going to alter your instincts and routines in a short period of time before you are going to perform, so why try.
One of Mississippi State's strategies was the starting pitching lineup for each game that Coach Chris Lemonis, MSU Baseball Head Coach, used in the three-game series. Even though Christian MacLeod, starting pitcher in game ONE, gave up the majority of the runs in the first inning of Game ONE, he was going up against Vanderbilt's top ace, Jack Leiter. There's one thing that sports teaches us about life, and it ISN'T about perfection, but it is about playing and weighing percentages. And it isn't how you start that counts, but how you finish that counts.
The best Sports Psychology Philosophies is this:
NOW my teammates and friends, I have not achieved it YET, but one thing that I must do is that I must focus on this one thing: Forgetting the past and looking forward to what lies ahead,
Or in other words– Forget about your records of wins and loses and focus on your training, conditioning, and preparing yourself for your next competition.
In baseball, golf, boxing, and life, it isn't about winning every inning, in golf winning every match play, but it is about getting hit in boxing and getting right back up and how you handle adversity, as in life. In boxing, it's not how hard you can hit that determines the 12-Round match, but how hard you can take a hit and get back up. Hate to break the NEWS to you, Failure will occur in your life. You can either take advantage of FAILURE; or let FAILURE take advantage of you.
Failure is a training tool and is just as important to us as our success. Here's WHY- Failure provides us experience, while successes provides us our confidence. You can actually learn more from a failure than a success; because failure teaches you exactly what not to do the next time.
And in life- Never confuse knowledge with experience; there are not the same.
The reason I enjoy watching College Baseball is because it is a game of failures. Where can you have a batting average of 0.350 (hitting 35%) and be the best batter ever? But here are three conditions that one needs to develop in order to Perform In The ZONE:
Normal and routine tasks and conditions must exist.
Rely on a high degree of relaxation, confidence, and muscle memory (your instincts).
The conscious and subconscious minds are focused on two different situations.
THE QATSPY® Focuses on Performance Sports Training and Apparel, your Quarters for Health, Fitness, and your Performance Apparel:
For the golfer, I developed what I call The Orange Bucket Challenge that provides a performance-like practice session for golfers where they can take their practice on the range or backyard to performance on the golf course. THE QATSPY Mission Statement is: LEAR TO TAKE YOUR GOLF SWING FROM THE BATTER'S BOX TO THE TEE BOX.
Below I made a Video that appeared on WJTV-12 SPORTS ZONE with Noah Newman, Blake Levine, and Hailey Hunter:
NOTE: This video was done on the first take at Germantown High School Football Practice Field on Saturday, June 05, 2021. I am demonstrating my Preset Palmer D-PRO Golf Technique that is a download that you can purchase from my Online store.
Also we will be offering the TOPGUN 2 Movies G-1 Leather Flight Jacket and CWU-45P Nylon Nylon Flight Jacket with the authentic TOPGUN Patches like the one that Maverick (Tom Cruise) will be wearing in this squeal to original TOPGUN Movie:
The G-1 Leather Flight Jacket like the flight jacket that Maverick (Tom Cruise) will be wearing in the TOPGUN 2 Movie
(This TOPGUN 2 Movie is scheduled to be released in November of 2021) Purchase your G-1 or CWU-45P Flight Jackets TODAY!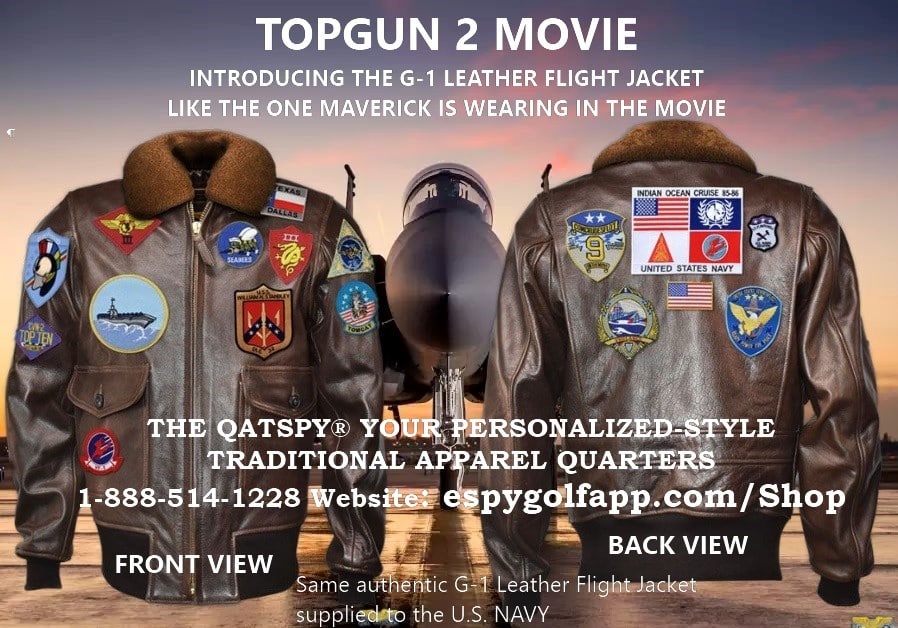 THE CWU-45P Nylon Flight Jacket like the jacket that Maverick will be wearing in TOPGUN 2 Movie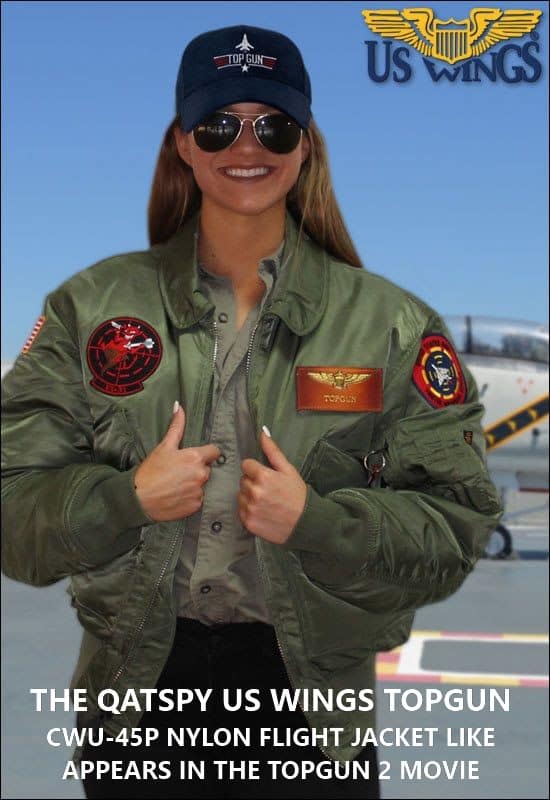 And of Course the Original A-2 Leather Flight Jacket developed in June of 1931, that World War II pilots and elite paratroopers worn with pride and distinction: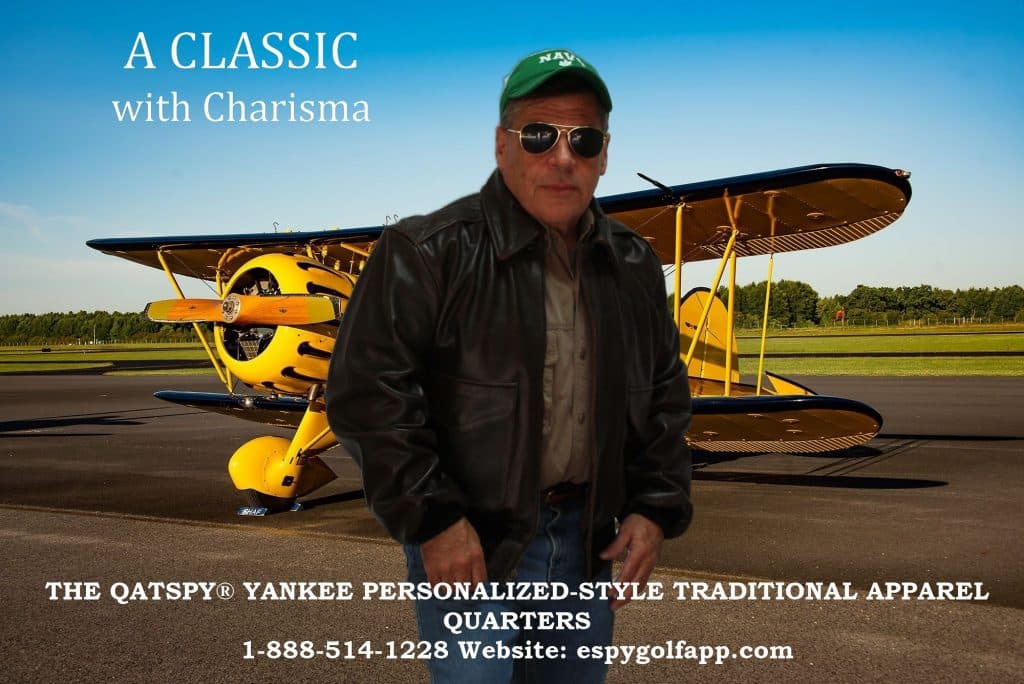 Above is the very same A-2 Leather Flight Jacket that we supply to the U.S. Military
Our A-2 Leather Flight Jacket also makes an excellent Motorcycle and/or sports jacket for any and all occasions: