THE QATSPY® Leather Jacket, Blue Jeans, and Khaki Adventures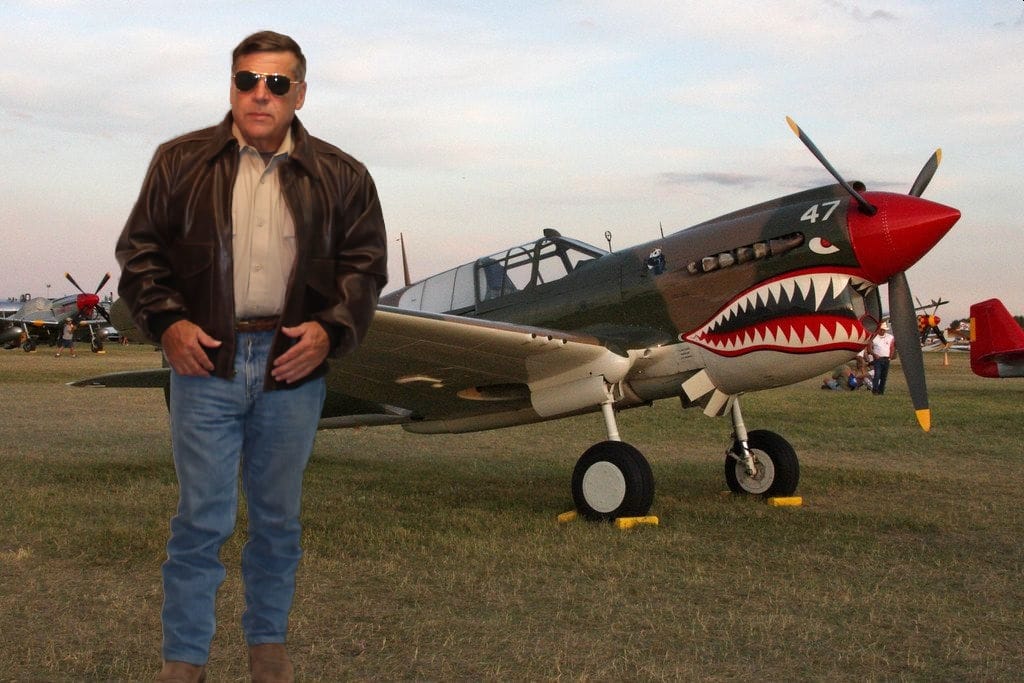 By: Charles W. Boatright
Health/Fitness is more obtainable than you might think; it is as easy as becoming incentivized about nutrition & having an active lifestyle
I stated that your health/fitness is more obtainable than you might think, but it will take a paradigm shift in your assumptions to health and fitness. It will take analyzing what you eat and when you eat. As I approached my 40's, I found it harder to maintain my weight and especially with a hip issue that made workout sessions practically impossible and painful. I finally had to have a hip replacement, and my world changed for the better.
After my hip replacement, I still found it difficult to lose weight that I had gained when I developed my hip issues. As many of you might be aware of as you age past your 40's, losing weight is even more difficult. I finally found my incentive to lose my 45 pounds, after I made and viewed my first YouTube Video shown below. Like the Roman Emperor Marcus Aurelius stated– The impediment to action advances action. What stands in the way becomes the way.
This YouTube Video was produced in September of 2014 before I started my 925-MET Diet Program. This was the Video that incentivized to lose the weight.
Before you start a weight loss program that includes nutrition, you will have to have an incentive, more than the notion that it would be nice to lose some weight. You'll need a paradigm shift to be motivated to lose weight and become fit. The YouTube video was my paradigm shift that I needed.
Another paradigm shift you will have to make deals with fitness, and fitness is only 20% of your ability to lose weight. But fitness is still important for strength, stamina, and flexibility that you will need as you age. Believe me, the time and money you put into fitness in your 20's and 30's will pay huge dividends, starting your 40's and on into your 60′, 70's, 80's and hopefully beyond. The other 80% is your nutrition, based on when and what you eat.
Along with weight, which is a major concern, is your blood pressure. Before I lost 52-pounds, my blood pressure ran, on average, about 145/94. It was obviously a reading that was too high. Having high blood pressure is a gateway to other health issues, including stroke, heart issues, and even a precursor to Alzheimer's and now the COVID-19. I was determined that I wasn't going to work for 38 years to have health issues after I retired to start my golf coaching training and apparel business.
How to Turbocharge Your Nutrition
I tried several diets plans, but few ever worked, and the ones that did work I lost only 15 pounds over 3 months. Far cry from the 45 pounds that I needed to lose for making my YouTube golf training videos that go along with my download training videos. I needed a way to turbocharge my Metabolism to lose my weight efficiently.
I knew that body burned food efficiently between 9 a.m. and 5 p.m. from the Circadian Rhythms of how the body naturally operates. So I needed to find the Juggernaut to turbocharge my weight loss. In November of 2014, I found foods that dietitians consider to be the perfect foods, mainly pinto beans and sweet potatoes. Then on the other end of the spectrum, I knew Potato chips from a Men's Fitness article was the worst food that one could eat.
I had my bookends, but I had one more piece of information that I had long since forgotten about in 1986. In my late twenties, I was in the best shape of my life since service and high school.
At the time, I chalked it up to riding my bicycle 10 miles a day. But I was doing something else that I didn't realize, and I was eating my last meal before 5 p.m., due to my work schedule. This included one of my favorite dishes, pinto beans. I lost 30 pounds on this regimen.
The Nutrition Label 925-MET Diet Program
I used my analytics to look at nutrition labels on these three foods (Pinto Beans, Sweet Potatoes, and Potatoes Chips). I was able to develop a Weight Factor that I could use to help turbocharge my Metabolism to burn food, instead of storing it as fat. After two weeks of developing my Weight Factor, I lost 15- pounds and after four weeks, I lost 35- pounds. I dubbed it The 925-MET Diet Program.
The results were nothing short of amazing. After 6- weeks I lost 45- pounds, then at the end of 9- months, I lost a total of 52- pounds in September of 2015, where I  still am today. What was great was that I did it and still didn't have to deprive or starve myself. I even have what I call incentive items once a week that include pizza and lasagna. Great Italian dishes.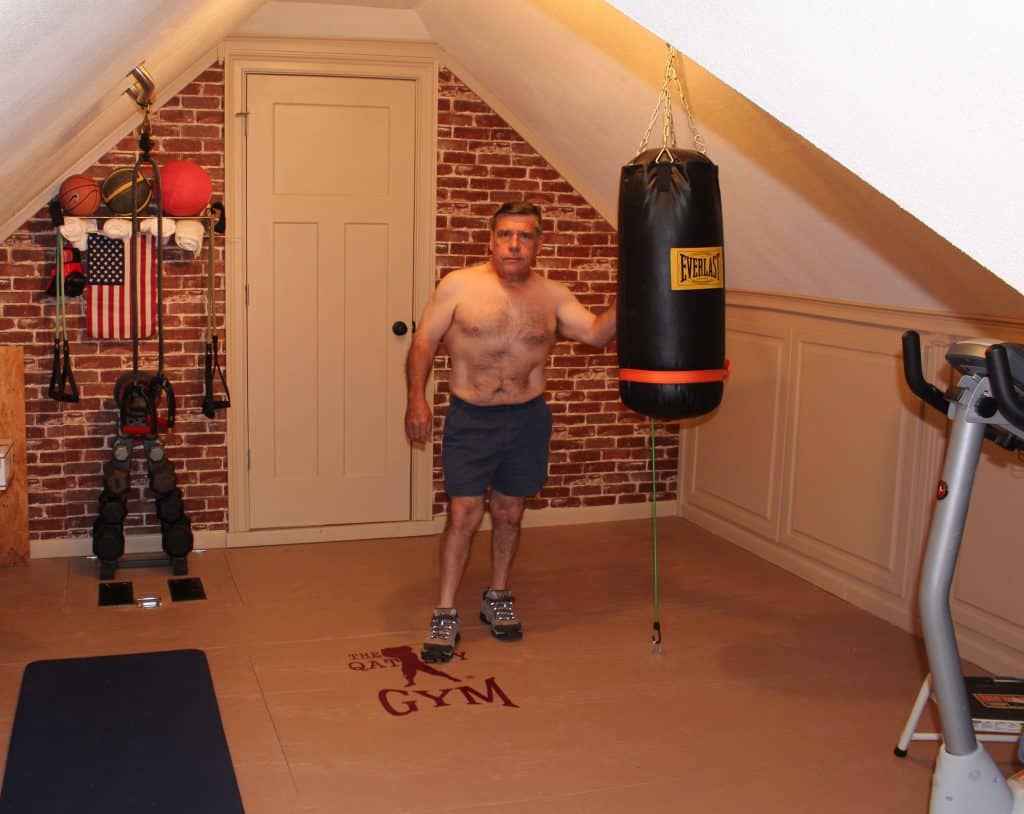 The photograph above was taken last June of 2020, I have managed to keep my weight off, going into my fifth year now at age 63.
The Weight Factor =
(Total Calories – calories from fat)/ (Carbohydrates + Fiber + Sugar + Protein)
This is a pretty easy formula, but very effective, so just compare the Sweet Potato with the Idaho Potato. Even though the sweet potato has more fructose sugar, the Idaho has a higher weight factor, due to the hidden sugar, or starch. I keep 90% of my meal items below a WF = 3.25 and never eat a meal item over 5.75.
One of my favorite incentive meal items is Lasagna that I only have once a week. The Weight Factor for the Lasagna that I make is 4.68, well below the threshold of 5.75.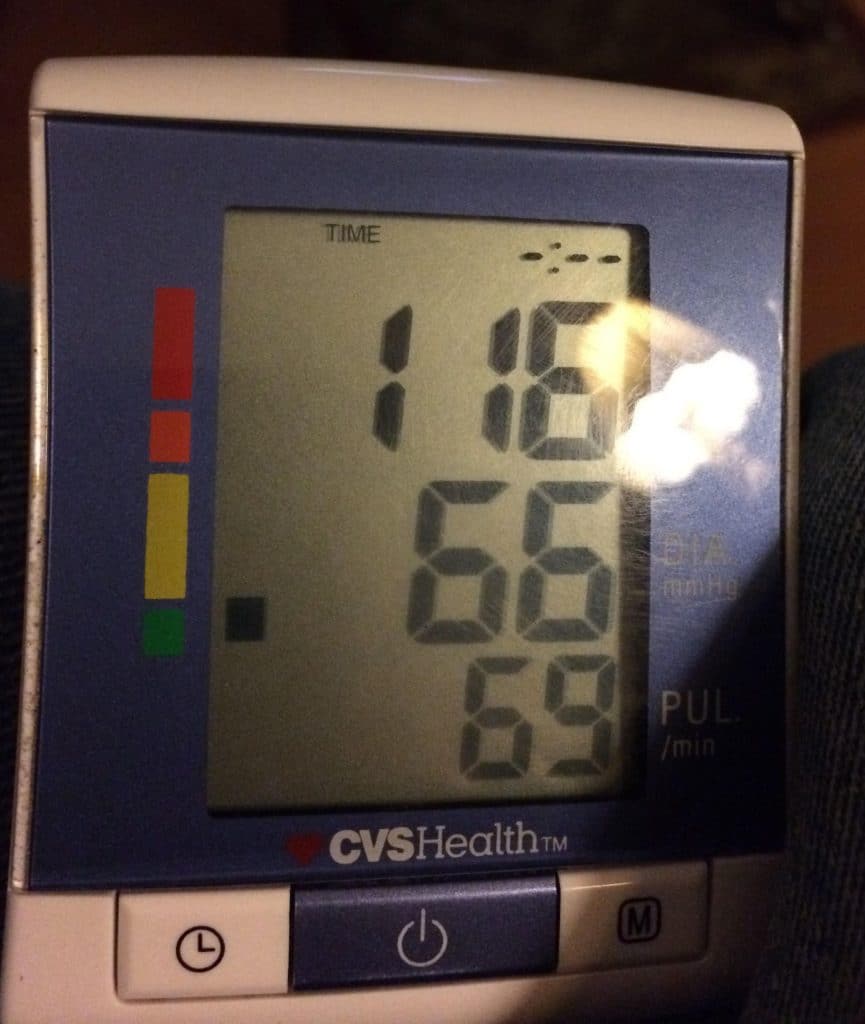 What is also amazing is my blood pressure that now reads 116/67 at age 63. And this 925-MET Diet is FREE to use. Just Download it today, along with my THE Palmer Preset IQ-Technique APP to develop a sport to go along your fitness workout. The reason I included THE Palmer Preset IQ-Technique APP is it is easier to maintain your fitness regimen if you have a sport that capitalizes on your fitness. Golf is a sport you can play well into your 90's and beyond.
The 925-MET Diet Program (FREE)
Below is my CASPER Fitness Program with my 4- Part YouTube Videos that are FREE of charge:
THE QATSPY® Medicine Ball Exercises for Golf
This is a great cross-training exercise for the golfer, but also a great practice element to train the subconscious mind. You might practice using your conscious mind, but I can guarantee the golfer that once they step foot onto the golf course they will be totally dependent on their subconscious mind, INSTINCTS! You don't play golf with swing thoughts, but your instincts.
CASPER Fitness PART No. 1
CASPER Fitness PART No. 2
My QATSPY® 925-MET Diet Program
Sponsor By: THE Great QATSPY® Yankee Personal-Style Traditional Apparel Quarters Fit-to-a-TEE Look and FEEL
An Authorized Dealer for US WINGS® with the Yankee Personal-Style Collection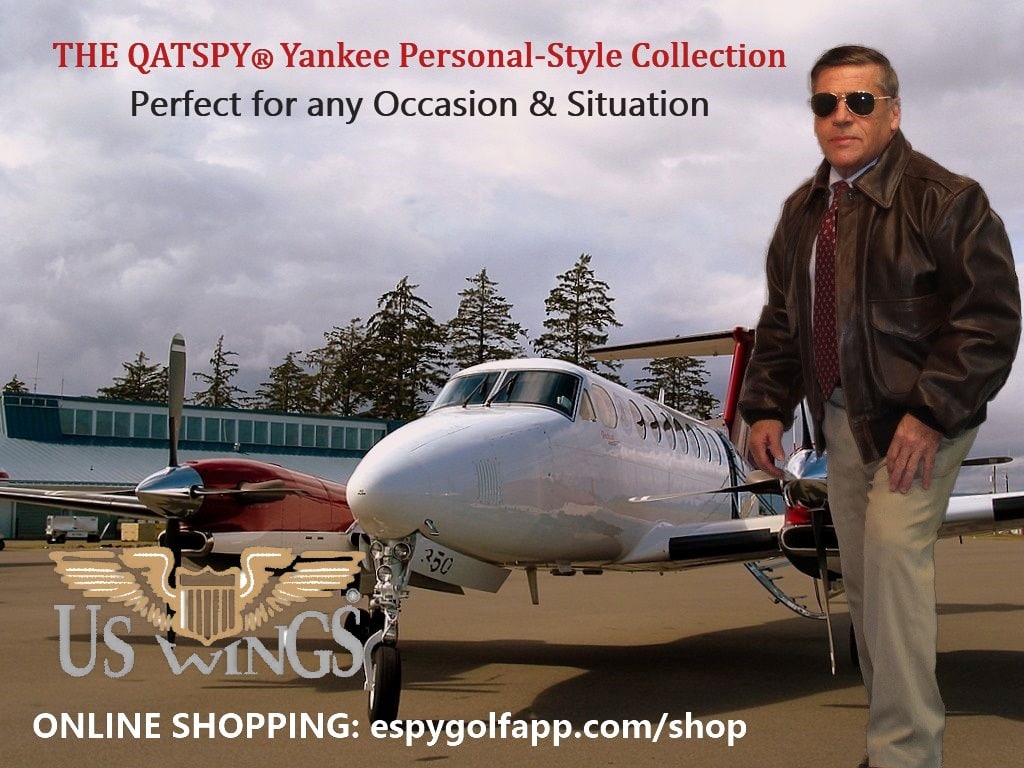 THE QATSPY® Online Store carries The Yankee Personal-Style Collection, a variety of clothing apparel items that are selected, based on their quality and personalized-style that offers that traditional and classic look for all occasions. This includes the US WINGS® Indiana Jones and A-2 leather jackets that are great substitutes for the traditional wool-blend Sports Jacket that can be excellent breeding surfaces for bacteria and viruses.
Our US WINGS® Leather Jackets can be simply sanitized and cleaned with a simple solution of dish detergent (1 teaspoon) mixed with water (8 oz.) used to wipe down our leather jackets as needed during the course of the day. I'm an authorized dealer of the US WINGS Leather Jackets. DO NOT USE ALCOHOL to wipe down your leather jacket!
These make great formal and leisure jackets for men and women to wear with slacks or just simply blue jeans. Our US WINGS® Leather Jackets can be worn as the new sports jacket for business and formal wear or for the weekend and these are durable enough for the open road or open skies.
We supply the A-2 Leather Flight Jacket to the U.S. Military that meets all specifications.
We also got you Covered with our Cloth Face Mask, Remember Sergeant Hack wants You to Wear a Mask: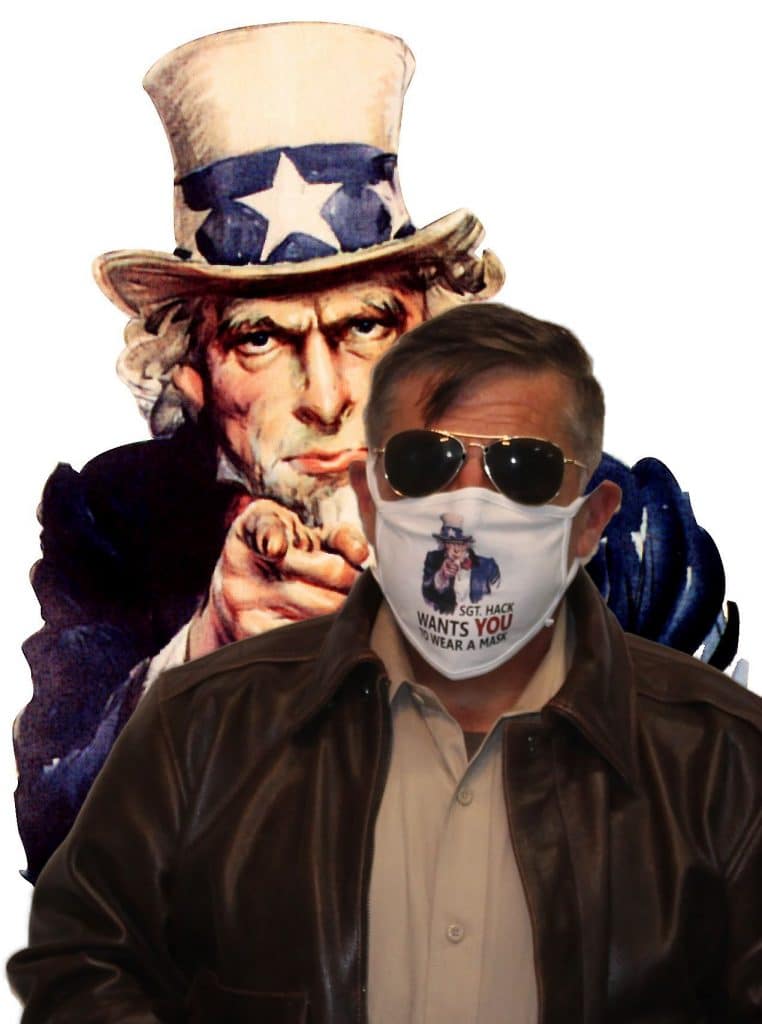 UALR Test comparing the N-95, Surgical, Cloth Mask, and a Neck Gator: