THE QATSPY® Yankee Performance Sports Training Athletic Quarters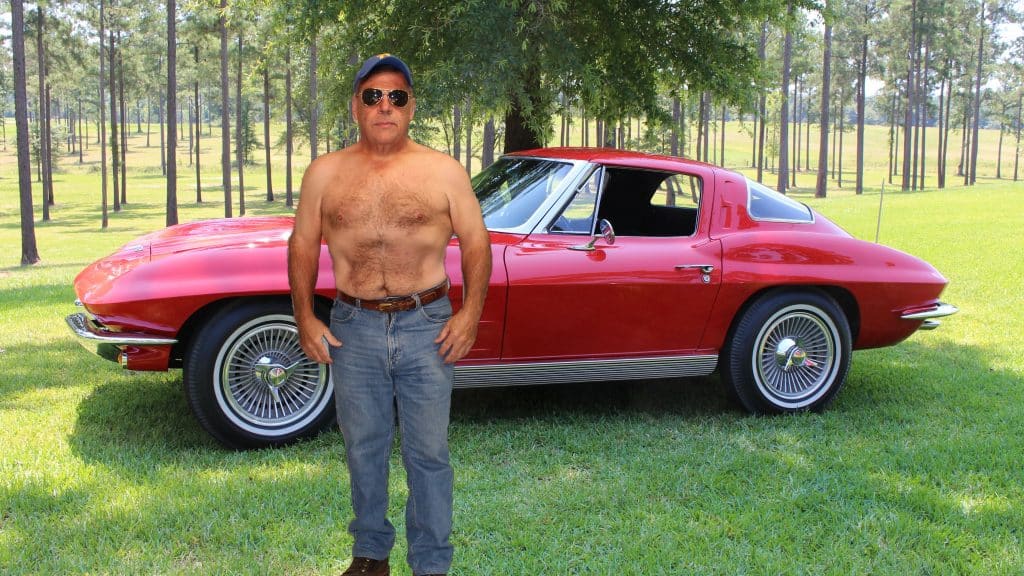 By: Charles W. Boatright
Have Yourself a Merry, Healthy Holiday Season: You can get a Jumpstart on the No. 1 New Year's Resolution- to improve your health and fitness
One of the most popular New Year's Resolutions is improving one's health and fitness. One of the most popular methods used by most people is trying to accomplish their health and fitness resolution with exercises to BURN OFF those extra pounds gained during the holidays. But the major obstacle standing in your way to losing those extra pounds is how the body works and the lack of results you will actually see.
You can't substitute fitness for a nutrition component in one's health and fitness and see results. The major problem with addressing your health and fitness with predominately exercise is that you are only addressing 20% of your potential. If you give your body the necessary resources, you can turn your body into a fat and calorie-burning juggernaut!
Your Body Knows What to Do and How, You Just Need to Let IT
Your body knows what to do, but like most modern-day management styles, management doesn't give you the opportunity to do what you are trained to do. Exercise is important, but it is only 20% of your capability of accomplishing what you want in feeling and looking your best.
The other 80% of your capability is Nutrition and Lifestyle changes that are essential to you being successful and achieving your results. I call my approach to my Health and fitness the NFLC– Nutrition, Fitness, and Lifestyle Changes. Your diet, or your nutrition, is your key to becoming successful and getting a jumpstart on your New Year's Resolution.
I'm proof you can do this, even at 57 years old, even during the Holidays, you can get into full swing of getting healthy and fit. I'm going to show you HOW, This is FREE until November 30, 2020. The reason this is FREE, until November 30, 2020, is because if we, as a nation are healthier, we all benefit from it in being more productive and having an active positive Lifestyle.
Lifestyle are those actives that have a positive impact on your body and mind (e,i,. eating healthy, getting enough activity, establishing a social network, spiritual meditation, reading, participate in a hobby and sport, and the big ONE getting enough SLEEP and sunlight).
I even enjoy riding my motorcycle and being involved in Aviation again because I lost my weight and feel great: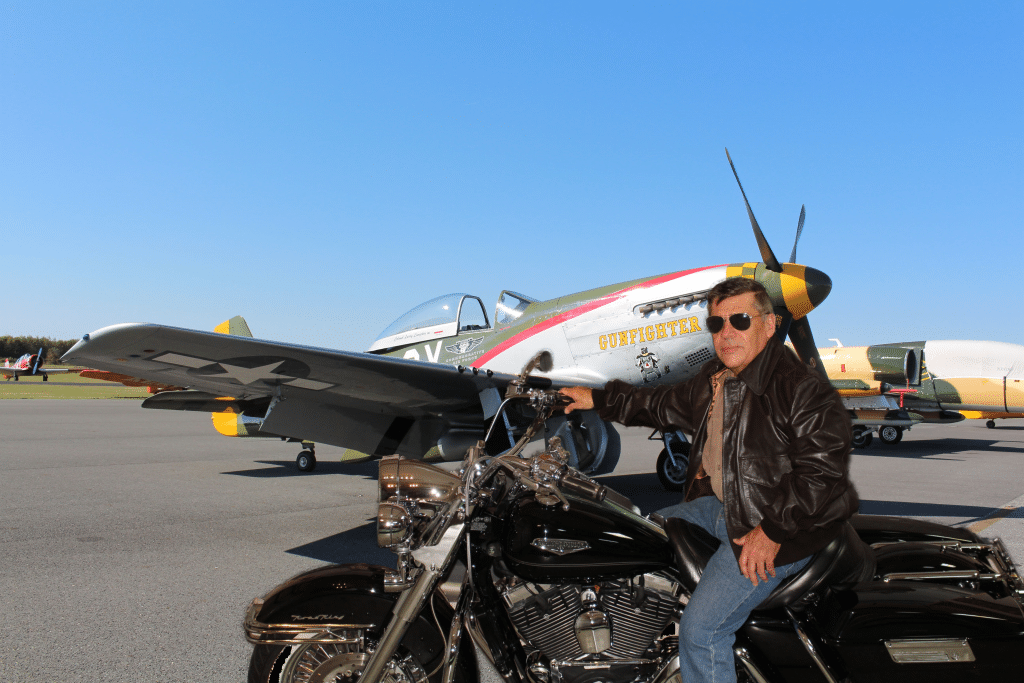 Before I explain my NFLC program, let me give you a little brief history of my fight against obesity:
I had a disease known as Perthes, as a person gets into their 30's and 40's, this debilitating and chronic disease develops. You can click the Perthes link to read more on this disease. This can develop at the worst time in a person's life, 30-to-45 years old. When your body's metabolism starts to slow down by your mid-to-late 30's. Therefore, I became obese, being 45- pounds overweight. Below I'm shown here with Ned Reynolds, a sportscaster from Springfield, MO. He was interviewing about my new book that I wrote, The ESPY Golf Swing Coach. This is difficult photograph for me to show, but I need to show what I was fighting against.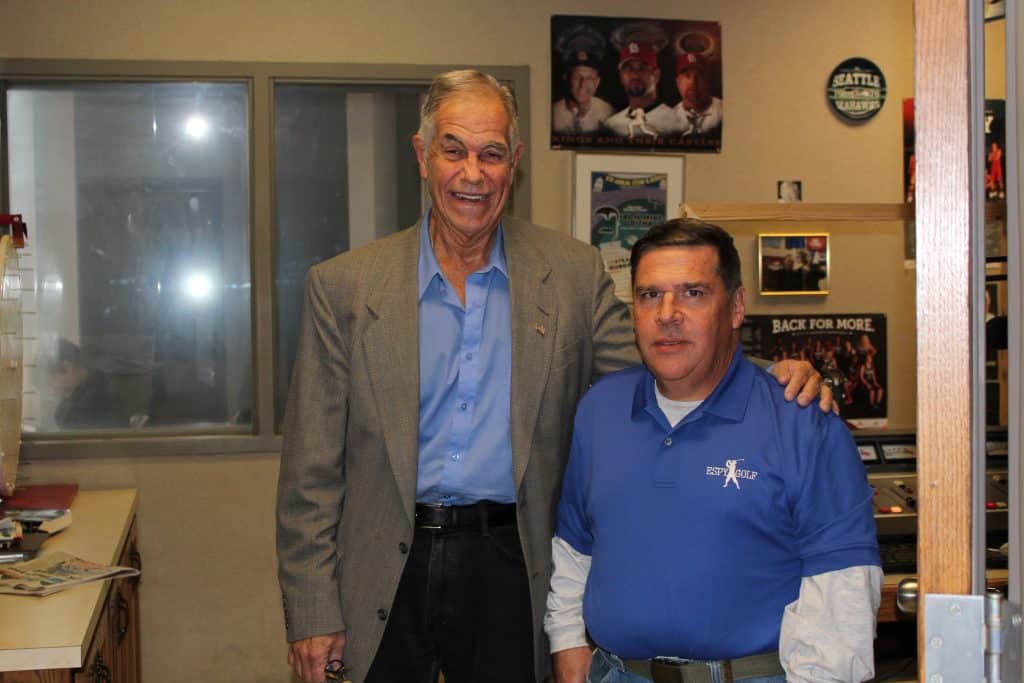 At age 12, I started my fitness regimen (that I follow even today), I played high school football, joined the U.S. Army (101st Airborne) with a close friend (Donovan Briley, Rangers). I rode a bicycle 15 miles a day, lifted weights and did aerobics. I blew-out my knee while in service that forced me into receiving a medical discharge. The knee issue was linked directly to my Perthes that still wasn't diagnosed as of yet.
At age 38, I started feeling the full impact of Perthes limiting my fitness workouts due to the extreme pain. It got so bad that I was experiencing level 8-to-9 level pain, 40% of the time with limited mobility. I was offered narcotics as a prescription, but I refused that as a pain management treatment. My relief came when an Orthopedic Surgeon in Bolivar, Missouri diagnosed my issue from X-Rays that I sent him. I had a hip replacement surgery within months that changed my whole life.
I got back to exercising at age 48, but I wasn't seeing any weight loss I had expected to see. It was frustrated working out 45- minutes to an hour per day without seeing results. Does this Sound familiar? The reason again is that fitness is only a 20% Factor in your health and fitness and weight loss that I alluded to earlier.
I have an Engineering degree, that provided me a background in Chemistry to help me develop a diet plan that I could use to lose 45- pounds. I knew that Pinto Beans and Sweet Potatoes are considered the perfect foods, and Potato chips the worst food.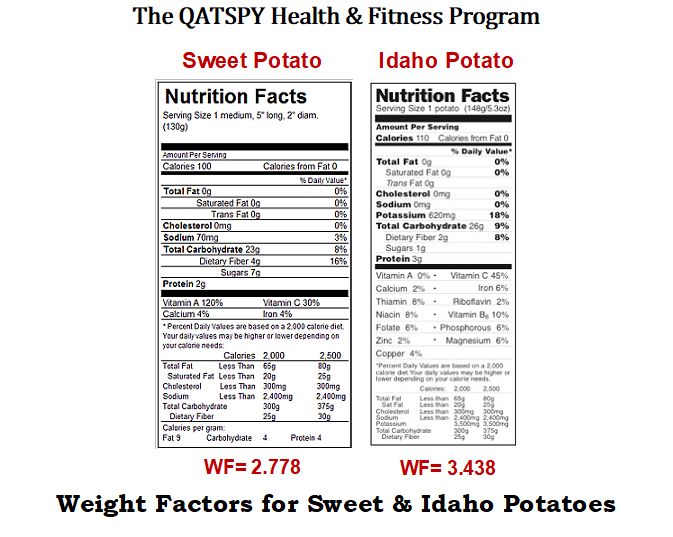 So I had my two bookends to pull data from Nutrition Labels to find what I refer to as a Weight Factor (WF) food that I could eat and allow my body to metabolize at a high rate. I developed a WF to determine 90% of all my foods that I could eat per week between 9. a.m. and 5 .p.m. daily, thus the title of my diet plan.
Starting the 925-MET Diet Plan and the Results that I had
I started what I call my 925-MET Diet Plan the day after Thanksgiving in 2014 that day the photo with Ned Reynolds was taken. Actually, this photograph convinced me to lose weight!  The reason I started my diet then was that I was starting a fitness, golf training, and apparel business in March of 2015. I had all intentions of being in my YouTube golf training videos and modeling my apparel line in my Online Store- THE QATSPY (Yankee Personal-Style Traditional Apparel Quarters).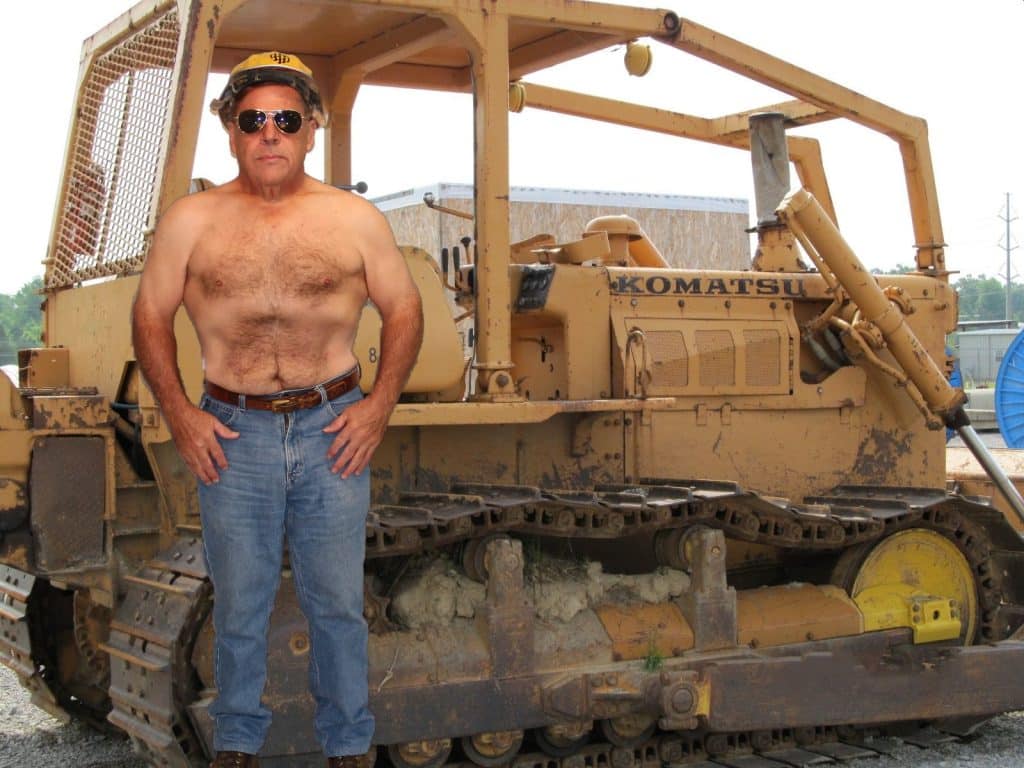 I'll let you be the judge of my success in the photograph above where I was called back from retirement to help out during Hurricanes Laura and Delta, where I'm 63 years old. I didn't just lose 45- pounds on my 925-MET Diet Plan, but I instead lost 52- Pounds and over 9.25- inches in my waistline. I went from a waistline of 37.5- inches, down to 32- inches (my target, 5.50- inches) within 4 months. But I didn't stop there, as I lost an additional 3.75- inches over the next 7- months, down to 28.25- inches.
Background to the 925-MET Diet Plan that Made it Possible for me to Lose 52- Pounds in 9- Months
Background on the nomenclature of 925-MET: 9 a.m. is when the body starts to metabolize food each day, 2 p.m. is when the body reaches its maximum level of metabolizing food, and 5 p.m. is when the body slows way down and stops metabolizing food at 6 p.m. The 2 p.m. time frame is the reason why most people feel like they need a snack.
NOTE: The 925-MET Diet Plan is a High Fiber and High Protein type diet that doesn't only allow you to lose weight, but develop an age resistant skin reducing the effects of aging. Again I'm 63 years old in the feature and the above photographs!
The Following is my FREE (until 30Nov2020) 925-MET Diet that you can Download and follow that is easy and more important satisfying. The only major adjustment is getting accustom to not eating past 6 p.m. If you eat foods from your grocery stores or even your favorite restaurants below a certain WF that I established for 90% of my meals during the week, you will lose weight. The other 10% of my meal items for one meal, I can have incentivized food item that it actually a treat.
How My 925-MET Diet Plan Helped a Waitress be in a Friends Wedding
My wife and I were at our favorite restaurant when our waitress was telling us about an upcoming wedding that she was to be in for a close friend. She wanted to look her best. She needed to lose about 20 pounds in the next three (3) months. I told her NO PROBLEM, you got this!
I gave her a copy of my 925-MET Diet Plan that day that I sent to her I-phone. In about a month-and-a-half, we were at the same restaurant and had the same waitress wait on us. You could tell she was happy by her smile, but also her weight that she lost. She said that she didn't only lose 20 pounds that she wanted, but she actually lost 32 pounds and felt great and also looked great.
Click below to download FREE until 30Nov2020, then after this date, it will be $28.25, my current waistline.
NOW for the Other 20% Fitness Program that I followed Since I was 12- years Old, THE CASPER Fitness Program
Part No. 1 of the CASPER Fitness Program
Part No. 2 of the CASPER Fitness Program
Part No. 2 of the CASPER Fitness Program
NOTE: I'm still working toward my SIX PACK, I realize this is difficult to do especially over the age of 50, but it doesn't stop me from trying. Just a suggestion for your personal motivation, take a photograph of yourself before you start on the 925-MET Diet Plan to keep yourself committed. That's exactly what I did with the photograph with Ned Reynolds above. I was determined to never going back there again! November 2020 is my five (5) year Anniversary of starting my quest to lose the weight.
Sponsored By: THE Great QATSPY® Yankee Personal-Style Tailored Apparel Quarters Fit-to-a-TEE Look and FEEL
THE QATSPY® is an authorized online store for US WINGS®, THE QATSPY® is an authorized online store for US WINGS®, where we carry the Amelia Earhart-Type A-2 Leather Flight Jacket and the U.S. Army & Air Force A-2 Leather Flight Jacket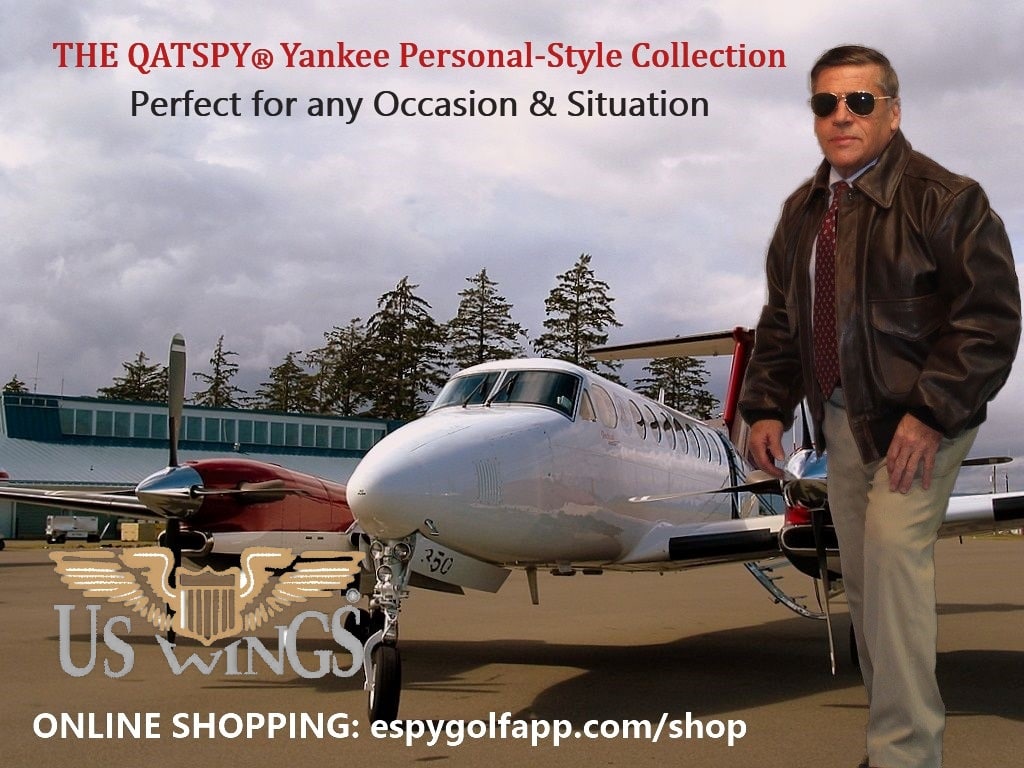 Just in time for Christmas and the Holidays to Look and feel your BEST!
Also a great Christmas Gift for you or your GOLFER- How to take the golfer swing from the batter's box to the tee box to elevate your golf game:
Take the Home Depot Orange Bucket Challenge
This YouTube Video was made before I started my 925-MET Diet Program in September of 2014.