THE QATSPY® Inside-The-Leather Sports, Fitness, and Golf Page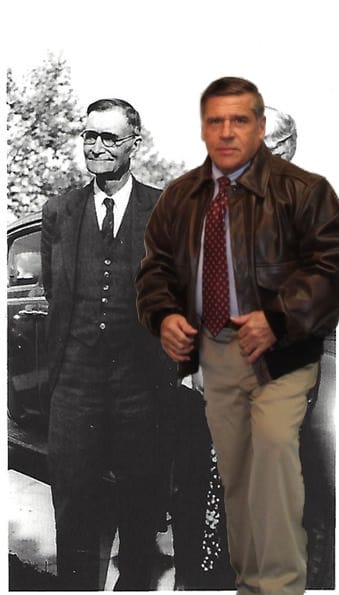 By: Charles W. Boatright
THE QATSPY® would like to wish all the Fathers a Happy Father's Day for Fulfilling one of the most Important Responsibilities in Life
Being a Dad allows you to have a direct impact in shaping your children's future of becoming self-reliant individual. A dad can help develop a tough commitment to oneself with a tender concern and love for others. A dad can help sons and daughters gain experience from a failure and develop one's confidence from a success.
A dad, from their experience, realizes that encouragement of a son or daughter can help them overcome barriers and obstacles to allow them to see their full potential. It's difficult to do, but a dad knows the importance to allow their son or daughter to experience difficulties and disappointments in their life, knowing it is those occasions that allow them to appreciate life and treasure it like precious gold.
But if there is one lesson that can prepare your sons and daughters more than anything else in life, it is having persistence and sportsmanship. Persistence and Sportsmanship are cornerstones to your son's and daughter's character. These values will guide them to a successful and fulfilling life that will never lose its importance.
President Calvin Coolidge on Persistence–
Nothing in this world can take the place of persistence. Talent will not: nothing is more common than unsuccessful men with talent. Genius will not; unrewarded genius is almost a proverb. Education will not: the world is full of educated derelicts. Persistence and determination alone are omnipotent.
H.Q. Boatright on Sportsmanship–
Sportsmanship deals with character that we need to aspire to in order to develop such characteristics as humility, integrity, commitment, perseverance, respect, honor, honesty, fairness, sacrifice, responsibility, preparation, discipline, trustworthiness, and a hard work ethic, the True Grit of one's life.
Happy Father's Day Lessons Learned from a Grandfather:
A Job Description for a Father:
Must be well diverse in several fields such as in- culinary Arts, coaching, counseling, a managing editor, mathematician, scientist, wildlife and outdoors expert, landscaping, navigator, mechanic, driving instructor, a Drill Instructor, Hero, Physical fitness expert, carpentry, financial advisor, sports enthusiast, referee, cosmetic consultant, Dentist Assistant, interior decorator, a commentator, and, most of all, a supporter and mentor.
PLEASE REMEMBER THIS:
With the odds stacked against a young person, this is an important life coaching point– the small things, performed consistently well, will allow for success. Several parallels can be drawn between sports and life. This is the reason that organized sports should be encouraged at a young age that as a father we can do. The lessons learned from sports can allow a young person to reach their potential in life. Perseverance, faith, and confidence are the best responses to any difficult situation, instead of feeling resentment, showing anger, or seeking revenge. (excerpt from my Book The ESPY Golf Swing Coach Section 9.4).
Besides, the best and most positive revenge for an outcome for those who have been wronged, discouraged, and mentally or physically abused is being successful at what others have tried, but failed, to take from you. This is true revenge in its purest and truest form!
Sponsor By: THE Great QATSPY® Yankee Personal-Style Traditional Apparel Quarters Fit-to-a-TEE Look and FEEL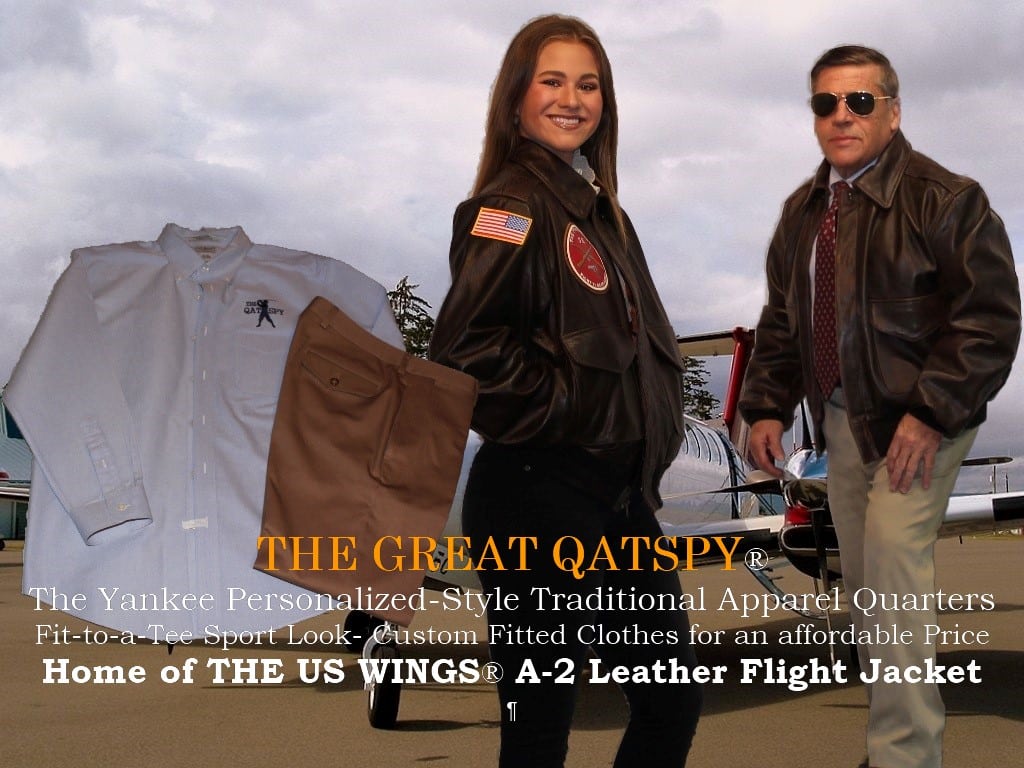 THE Great QATSPY® Online Store carries a variety of clothing apparel items that are selected, based on their quality and personalized-style that offers that traditional and classic look. We carry the full line of US WINGS® leather jackets that are great substitutes for the traditional wool-blend Sports Jacket that can be excellent breeding surfaces for bacteria and viruses.
Our US WINGS® Leather Jackets can be simply sanitized and cleaned with a simple solution of dish detergent (1 teaspoon) mixed with water (8 oz.) used to wipe down our leather jackets as needed during the course of the day. I'm an authorized dealer of the US WINGS Leather Jackets. DO NOT USE ALCOHOL to wipe down your leather jacket!.
These make great formal and leisure jackets for men and women to wear with slacks or just simply blue jeans. Our US WINGS® Leather Jackets can be worn as the new sports jacket for business and formal wear or for the weekend and these are durable enough for the open road or open skies.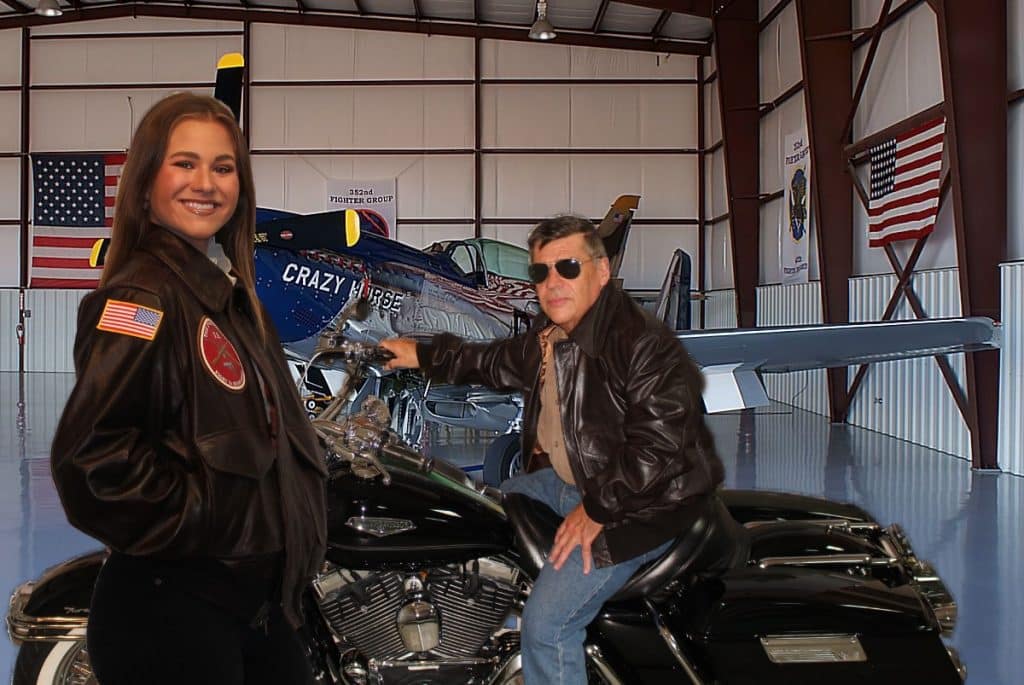 THE Great QATSPY® also carries that custom-tailored look of Button-down Oxford shirts made with 5.5 oz. per yard of cotton that can be ordered with neck sizes ranging from (14″ – 17.5″) and Sleeve length from (32″ – 37″). To complete your classic look, we also carry custom-fitted Chino Khakis pants with waist sizes from (30″ – 44″) and specified inseams from (26″ to 36″) in quarter-inch increments.
There is nothing that has the classic, custom look and style as our US WINGS® Leather Jackets, worn with our custom-fitted Button-down Oxford Shirts and Chino Khakis pants or your comfortable blue jeans. You will be properly dressed for any occasion, whether for the weekday or weekend and be comfortable.