THE QATSPY® Yankee Performance Sports Training & Apparel Quarters An Authorized Dealer & Distributor for US WINGS®
My DELPHI Age-Defying Fitness System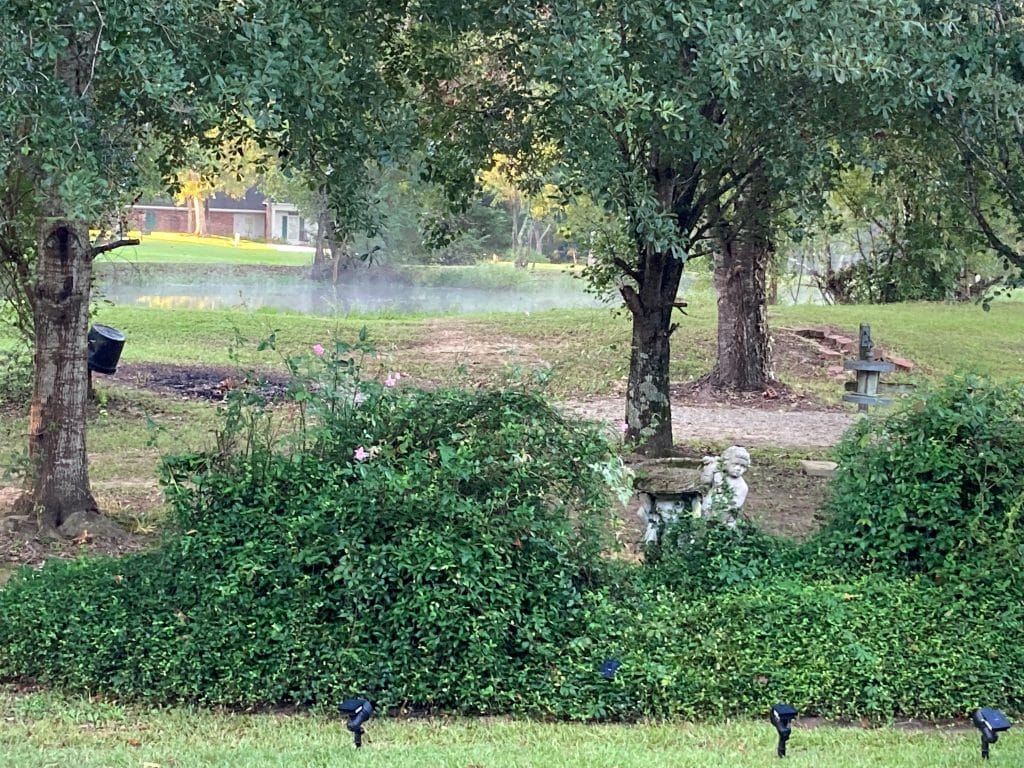 By: Charles W. Boatright
GAME-Prep for Your Total Health & Fitness: The DELPHI Age-Defying Fitness System is Focusing on One's Lifestyle for Developing a Successful Life
How important is a constant relationship with nature and the contemplation of natural phenomena to the preservation of moral and intellectual health! The discipline of the schools or of business can never impart such serenity to the mind.
By Henry David Thoreau, May 6, 1851.
Henry David Thoreau's writings are just as relevant today as then, especially during this pandemic, almost 160 years after his death in 1862. When we think of our health, we gravitate toward our diet and exercise regimens. But our Lifestyle plays just as much of an important role, given the impact of this pandemic on people's lives with underlying conditions.
One of the underlying causes that I left out of the Louisiana data of Underlying Causes was Neurological Causes. It was low, but still was a factor in deaths, due to COVID-19 Cases in July of 2021.
During the early stages of COVID-19, we retreated into our homes, limiting our time outside. But God's nature offers an important part in our overall wellness. As part of my Lifestyle, I take the time during the early morning hours to just be still and meditate outside, while drinking my cup of coffee on my back porch looking at what was captured in the featured image.
I'm Just as Grateful and Appreciate What I Have and What I Don't Have!
Another component to my form of meditation is to listening to classical music, while focusing on being Grateful and Appreciative, both of what I have, and equally for what I DON'T have. Another part of Henry David Thoreau's philosophy was keeping his lifestyle simple, as noted in his quote below:
A man is rich in proportion to the number of things he can afford to let alone. In other words, keep your needs and desires simple!
Expressing an attitude of gratitude and appreciation is key to relaxing both the mind and body to produce both Dopamine and Serotonin. This attitude of gratitude and appreciation allows your body to release Dopamine and Serotonin that play a major role in our normal function in preventing depression and even Parkinson's disease. Something that also helps in treating Parkinson's disease is working out with a punching bag.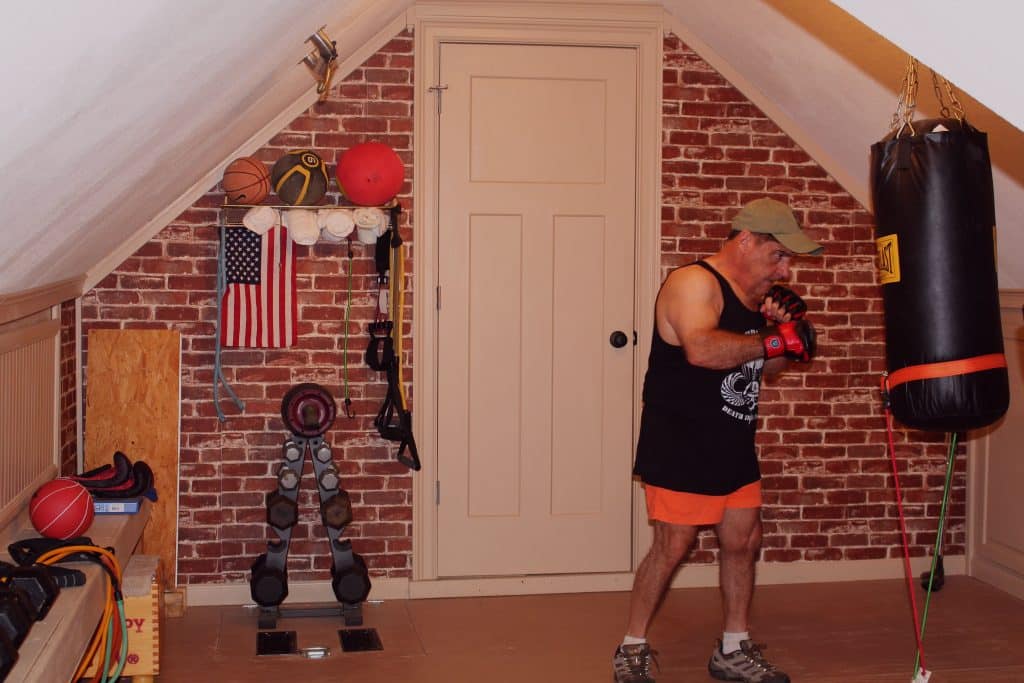 The featured photograph is part of my mental image of meditation during the morning. I even create this same image when I'm working out in my HOME GYM that I refer to as active meditation. What I do in the morning on my back porch is passive meditation.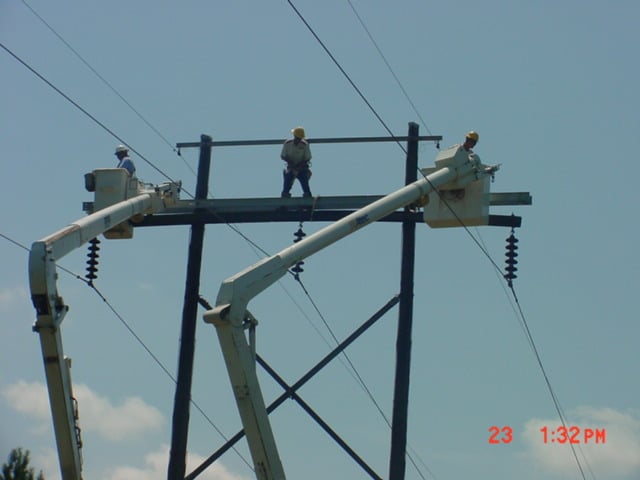 I realize that I'm retired, and have time to have both passive and active meditation periods. But, I actually did this when I worked line work, as well. Even during storm breaks, like Hurricane Katrina and Rita in 2005, I maintained moments to relax my mind and just meditate, even if it was just for 5-minutes.
Using GAME-PREP (Gratitude, Appreciation, Meditation, Exercise) will provide you with more mental and physical strength and stamina during your day, and boost your immune system. I take my GAME-PREP with coffee and Bach. Just try it and see if this works for you.
For more information and how to purchase your download of: DELPHI Age-Defying Fitness System , use the link below:
Another perfect example of active meditation is performing IN-THE-ZONE, like playing golf or riding a motorcycle. While they are both physical activities, they are both relaxing.
The Orange Bucket Challenge:
Riding my INDIAN Scout Bobber 60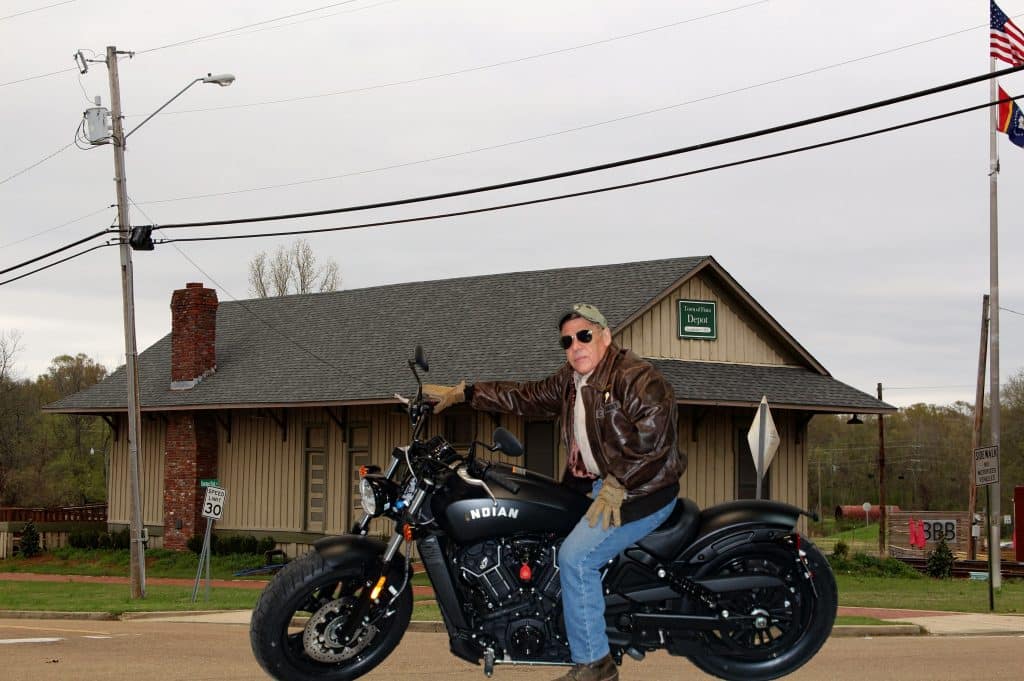 Website: espygolfapp.com/Store
1-888-514-1228
Contact:
As part of my Online Business, in addition to Golf training and Fitness, is Our Apparel Line:
THE QATSPY® FALL Collection of Authentic A-2 and G-1 Leather Flight Jackets that include the Indiana Jones Leather Jacket, like the one that appeared in the movie: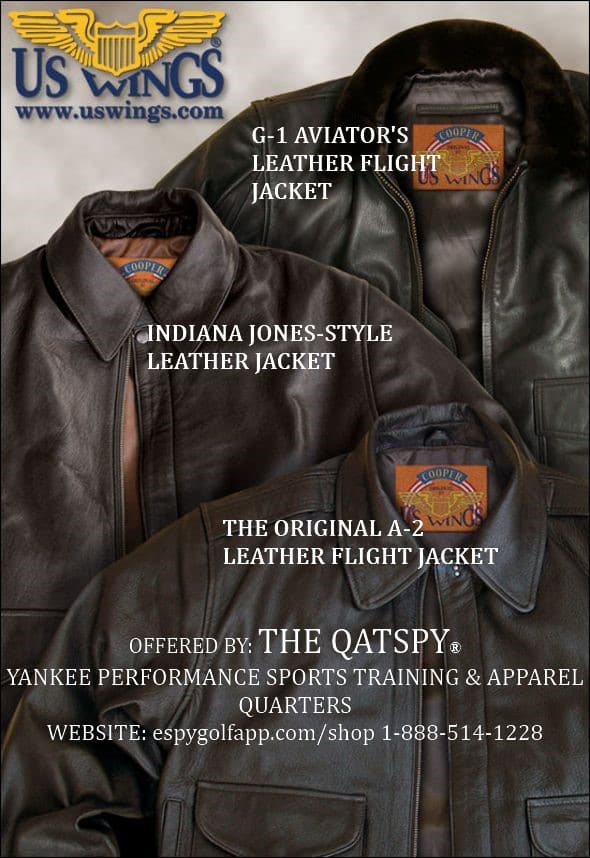 THE QATSPY® TOPGUN 2 Movie Aviator's Jackets like the ones that MAVERICK (Tom Cruise) will be wearing during this movie: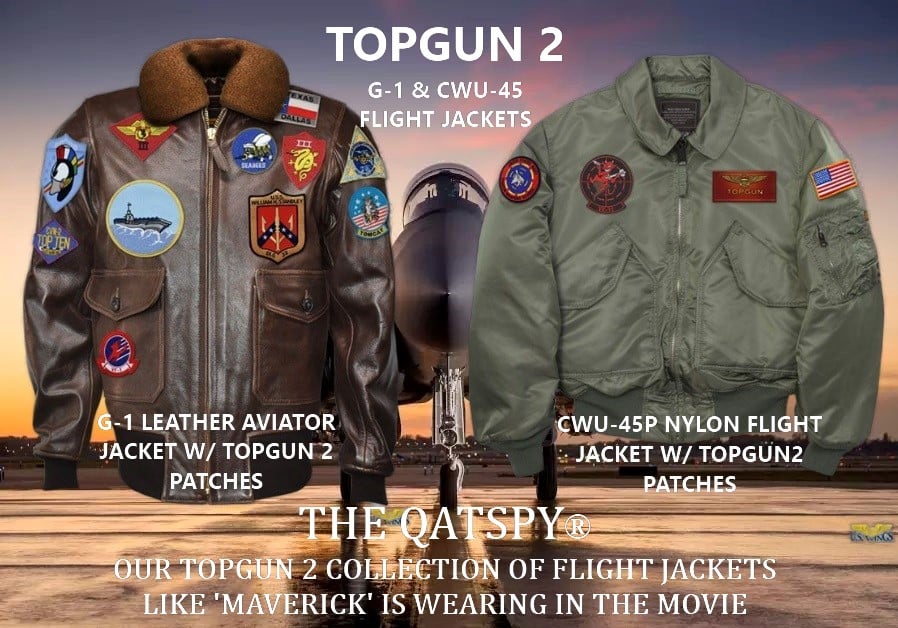 Introducing Our Fall Fashion Flight Line Jackets: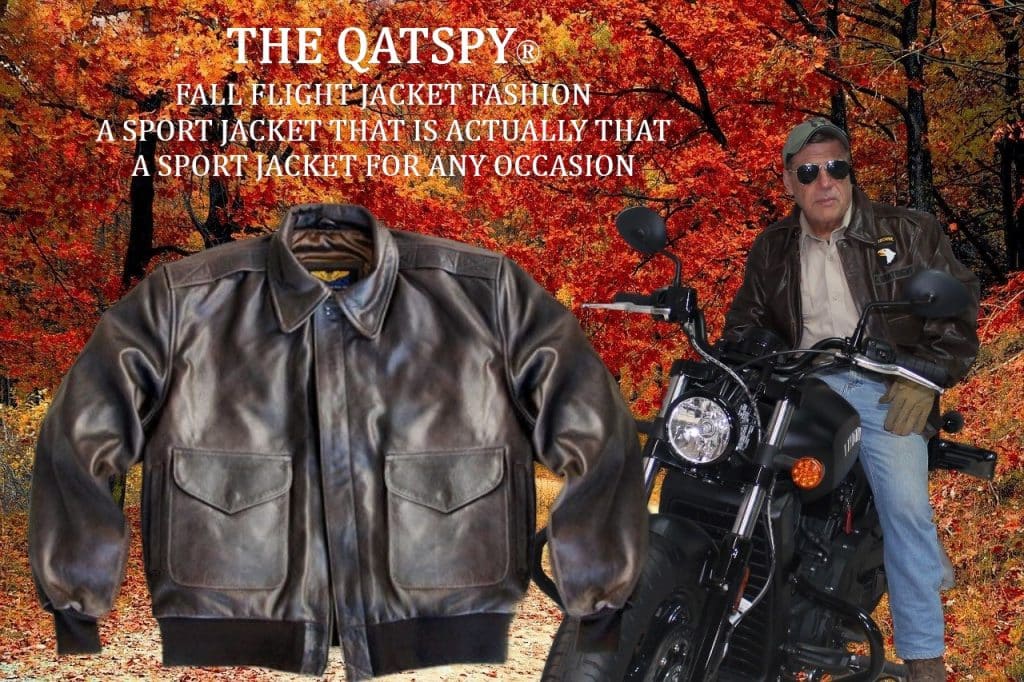 THE QATSPY®Featured Product Line:
Even though FALL is in the air and our attention is turned from sun and surf toward FOOTBALL and Tailgating with friends, don't neglect your sunglasses to protect your eyes and the delicate skin around your eyes that can cause wrinkles and as Rod Stewart sang 'Really Show You Age.' These AO (American Optical) are the same ones supplied to our U.S. pilots and flight crew. These even went on the Apollo 11 Moon Mission. These protect against UVA and UVB rays.