THE QATSPY® Quapaw Aviation Tactical Sportswear Performance Yukon OUTFITTERS Company
MERRY CHRISTMAS & HAPPY HOLIDAYS TO ALL MY READERS!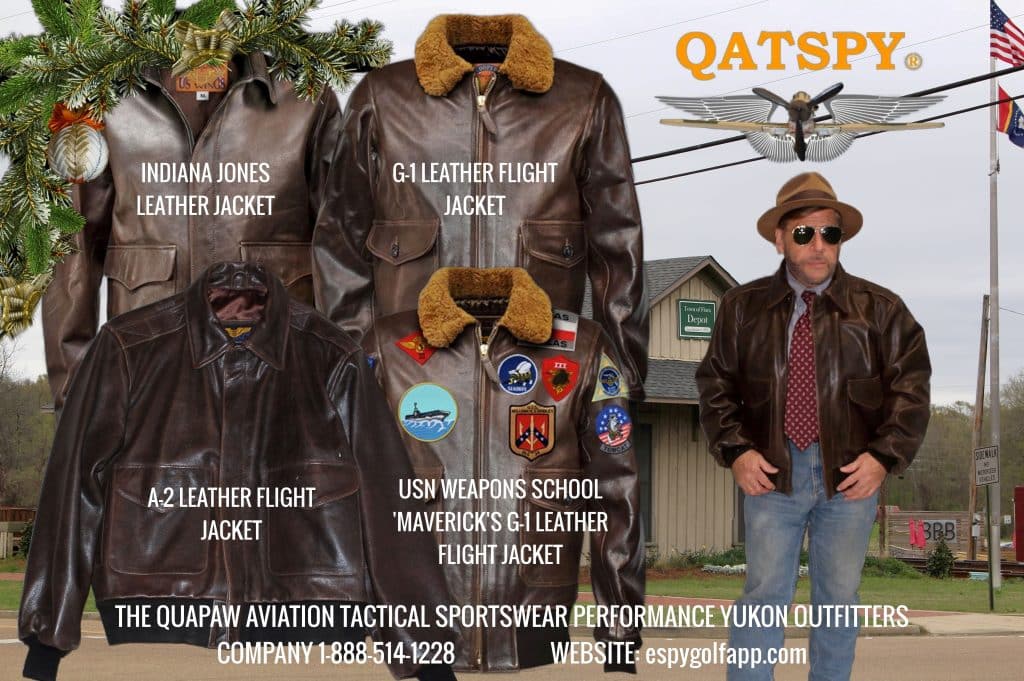 By: Charles W. Boatright
Celebrate the Holidays with Iconic Tradition- With One of our Authentic Leather Jackets that is Supplied to the U.S. Military and Hollywood Studios
Happy Holidays and Merry Christmas to our readers, we like to let you know that we carry the same type Indiana Jones Leather Jacket that we supplied to the studio that Harrison Ford wore in Indiana Jones Movies. This same Indiana Jones Leather Jacket we also supply to Walt Disney for their daily production Indiana Jones Epic Stunt Spectacular.
THE QATSPY® INDIANA JONES LEATHER JACKET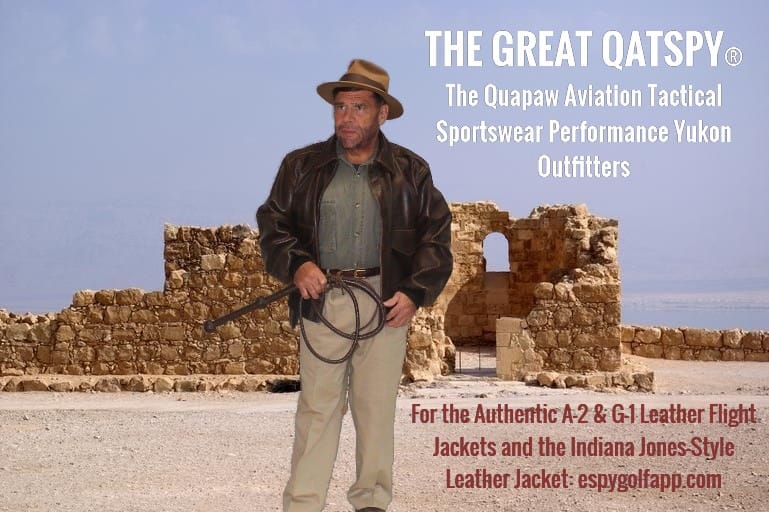 THE QATSPY® A-2 & G-1 Mil-spec LEATHER FLIGHT JACKET
The A-2 and G-1 Leather Flight Jackets that are Mil-spec that we supplied to all six branches of the U.S. Military Service. These are the same leather flight jackets that our pilots and Aviators in the U.S. The Army, Navy, Marine Corps, and Coast Guard wore back during World War II and even today. Due to the authenticity, our US WINGS® Leather Flight Jackets have also made it to the silver screen for several movie productions including Behind Enemy Lines, Red Tails and Space Cowboys.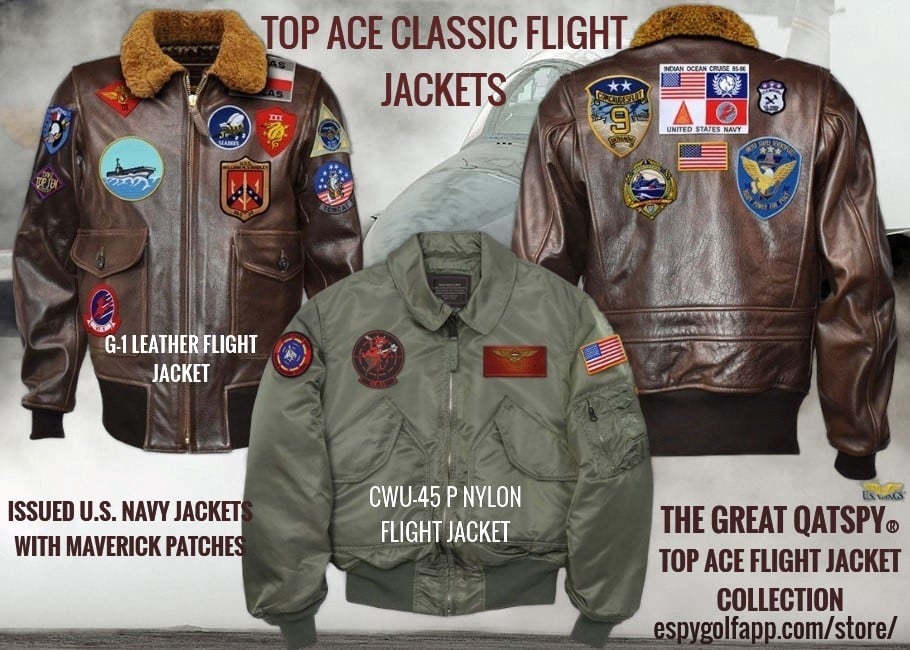 We even have the authentic G-1 U.S. NAVY Fighter Weapons School G-1 Leather Flight Jacket with all 17- authentic patches like the one worn by Maverick (Pete Mitchell, Tom Cruise,) during TOP GUN: MAVERICK Movie. The G-1 Leather Flight Jacket also appears in the movie Devotion with (Glen Powell) that was Hangman in TOP GUN:MAVERICK that plays Tom Hudner in Devotion with Jonathan Major who plays Ensign Jesse L. Brown. Jesse Brown was the first U.S. Navy Aviator similar to the Tuskegee Airmen, the first African-American U.S. Army Air Corps Pilots.
Jesse L. Brown carried on the same honorable tradition that the Tuskegee Airmen (The Red Tails) established during World War II. They were the first African-Americans to be trained as U.S. Army Air Corps pilots at Tuskegee, Alabama that distinguished themselves with their fighter escort missions that they flew protecting the B-17, B-24, and B-25 Bombers. I even got my Boy Scout Leader, Aniel House, to tell us about his experience with the Red Tails while flying a mission on board a B-24 Bomber.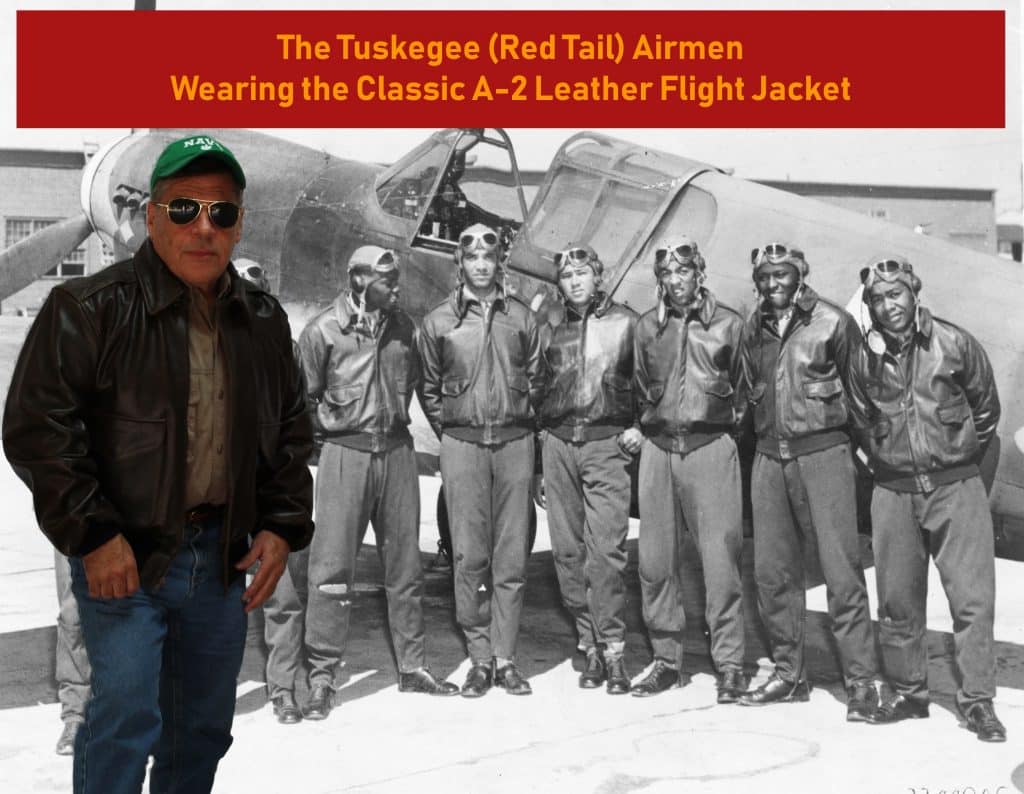 What is fascinating about the Ensign Jesse L. Brown is that he is from Hattiesburg, Mississippi where another war hero, Colonel George R. Hall, was from that spent over seven years at the Hanoi Hilton as Prison of War. I had the pleasure and honor of interviewing Colonel Hall while I was in Hattiesburg meeting with an Alcoa Representative that we bought fiber optic wire and hardware from. I used to be the Grid Engineer with Entergy in Mississippi before I retired in June of 2015 after 33- years of service in Transmission Lines Design, Construction, & Maintenance.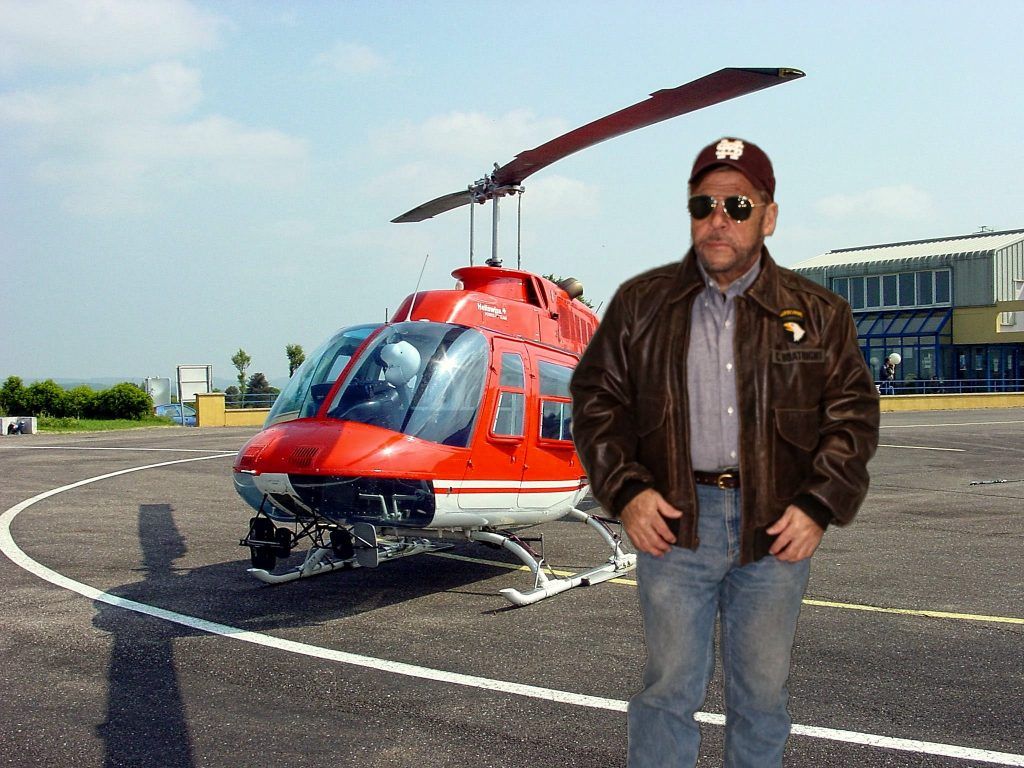 A PERFECT CHRISTMAS GIFT
Purchase one of our four authentic leather jackets for yourself or a loved one that will soon become a family heirloom that will be cherished as much as I cherish my uncle's A-2 Leather Flight Jacket that I still have from his World War II service. Use the link below to purchase yours for the up and coming holidays:
From THE QATSPY® HAPPY HOLIDAYS & MERRY CHRISTMAS!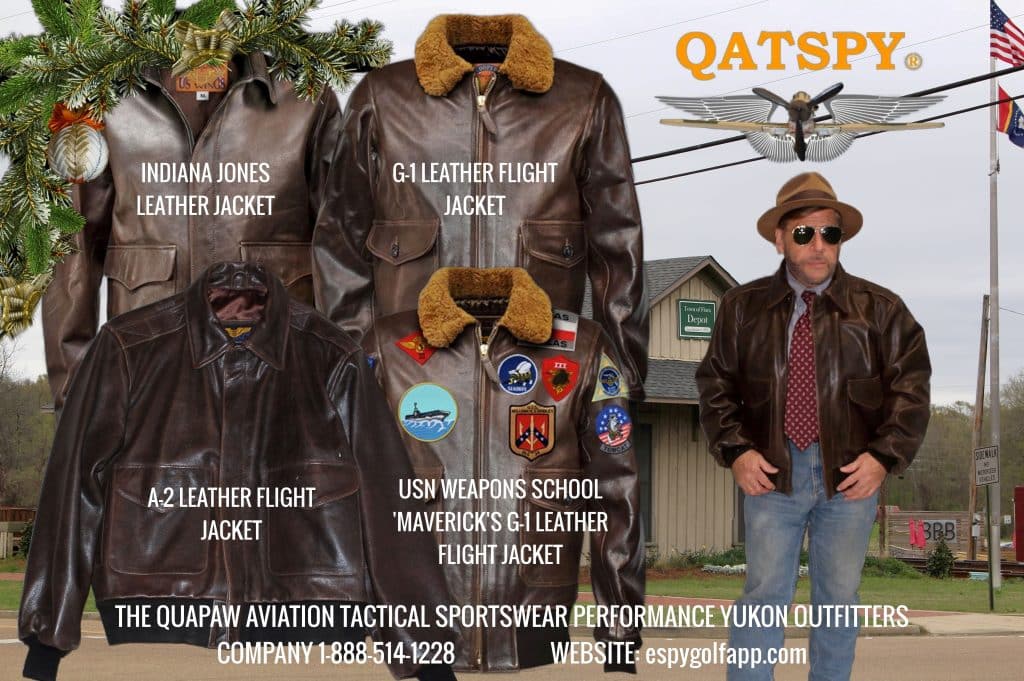 Below was a photograph that I took at an Air Show we held at our hangar in September of 2022 where we were pleased to have the Tuskegee Red Tail P-51- Mustang-(A) aircraft flew in for the show: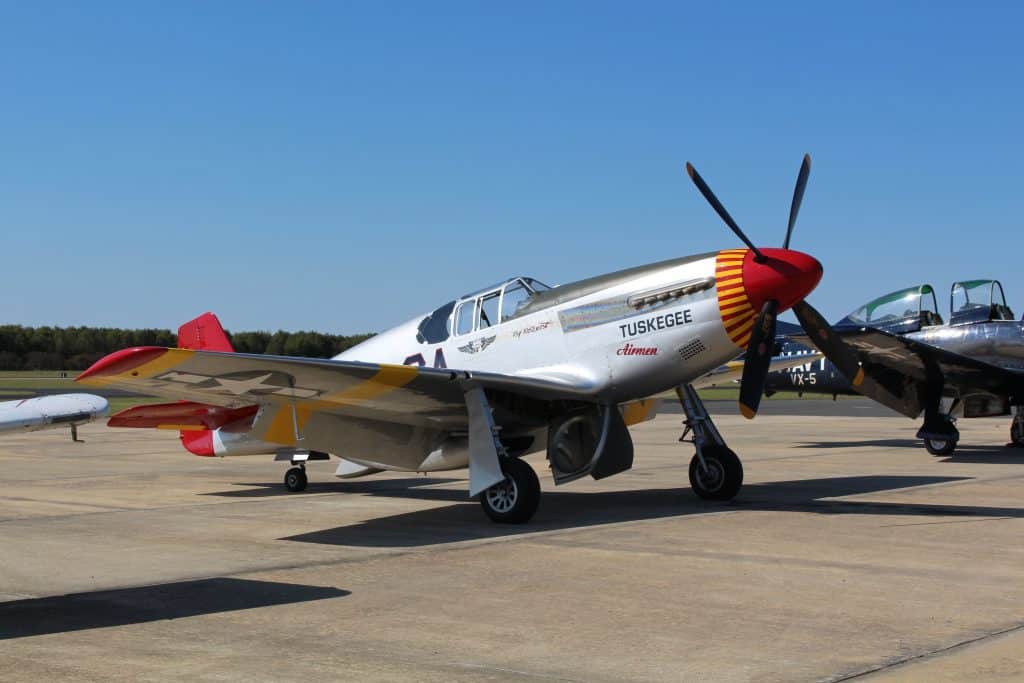 We also have a P-51 Mustang-(D) at our hangar. This photograph was taken in August of 2022 while we did a photoshoot for our line of leather flight jackets that we carry in our online store.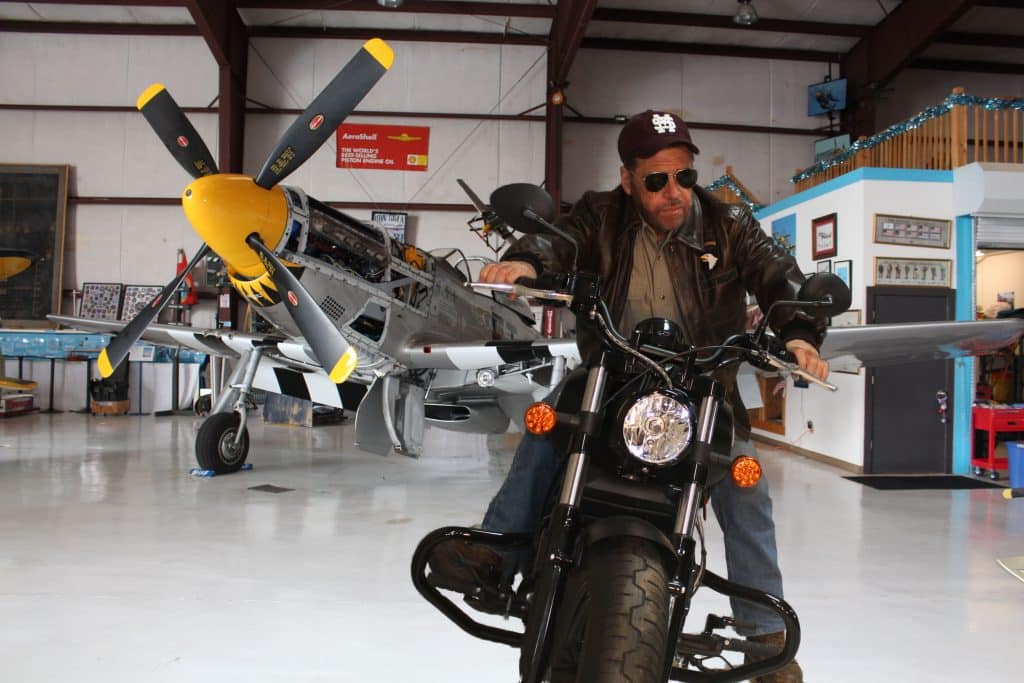 My Book on KINDLE: DELPHI DIET & CAST FITNESS System: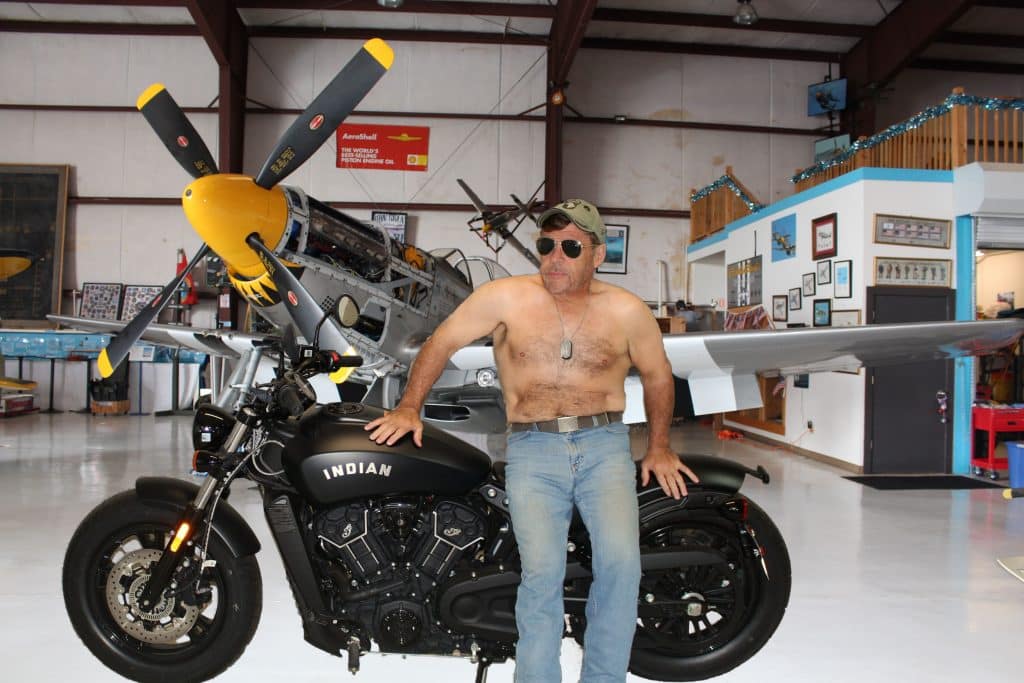 If you want a prefect Christmas present for yourself or for love one that will keep on given you the best shape and condition of your life and look and feel younger throughout the year, my book that is on KINDLE will provide you a simple but effective Health & Fitness program that you have ever tried even after 8- years of having this type of condition and shape that I will be marking on November 28, 2022.