THE QATSPY® YANKEE PROSPECTUS for the AMERICAN QUILL
The QATSPY- GOLF Inside-the-Leather Sports & Fitness Page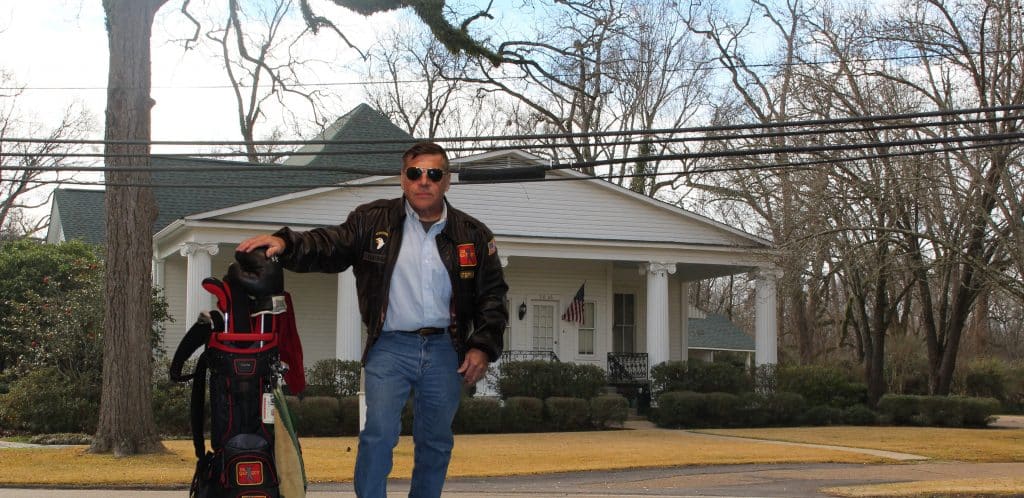 By: Charles W. Boatright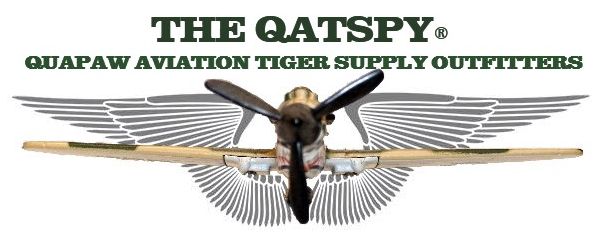 An Incidental Encounter with a Vietnam POW Hero
Colonel Hall (POW) was released from Hanoi Hilton, 6 wks later he played The Greater New Orleans POW Pro-Am, where he shot his handicap 76.
This is a Q & A that I was fortunate to have the opportunity to have with Colonel George Robert Hall
In March of 2002, I was attending a meeting with ALCOA representatives at the Hattiesburg Country Club on fiber optics project that we had coming up later in 2002. As I leaving the meeting, I noticed a Vietnam Vet that was setting up for a charity golf tournament for the weekend. The coincidence of being in Hattiesburg, MS, and being in a Hattiesburg golf clubhouse, and seeing a Vietnam Vet could only point to one thing, this had to be Colonel George Robert Hall, a former Vietnam POW.
What was significant about Colonel George Robert Hall was that he was held at the infamous Hanoi Hilton for over seven years after being shot down on September 27, 1965, flying a RF-101. Six weeks after his release in February of 1973 from the Hanoi Hilton POW prison he was asked to play in the Greater New Orleans POW Pro-Am Open in March of 1973, weighing 100 pounds less than the date he was captured. This tournament is now call the Zurich Open.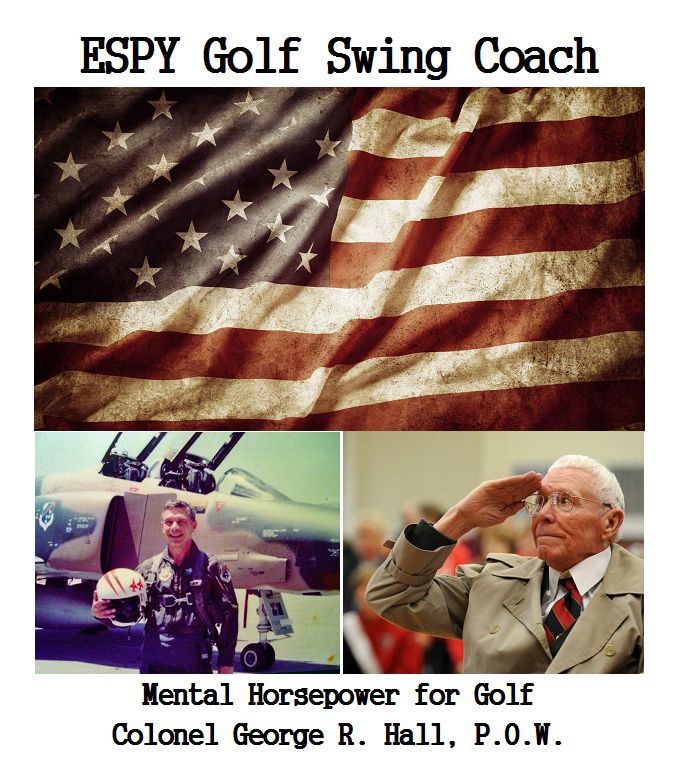 Colonel George Robert Hall, was Held as a POW for 7.5 years at the Hanoi Hilton. Possessed a handicap of four (4). Use the game of golf to survive his captivity.
If surviving seven-and-a-half years of mental and physical torture, starvation, solitary confinement, and beatings at the Hanoi Hilton wasn't impressive enough, Colonel Hall shot a 76 in that Pro-Am that was just as impressive, six-weeks out from being released. Shooting a 76, was Colonel Hall's handicap of four (4) before being deployed to Vietnam.
Even a professional golfer in professional ranks shooting a 76 would have been an outstanding accomplishment being out of golf for over seven years and being in his mental and physical condition. Colonel Hall's accomplishment could even be compared with Ben Hogan returning to golf after his vehicle accident in February of 1949. Or Tiger Woods playing in the 2022 Masters where he shot a 71 after his vehicle accident in February of 2021. Perseverance of overcoming insurmountable odds and obstacles like demonstrated my both Ben Hogan and Tiger Woods is why we love participating in and watching sports.
What was unique about Ben Hogan return to golf in 1950 was that he, Ben Hogan, won the 1950 U.S. Open. He played in the group behind my distant cousin, J.P. Boatwright, Jr.
MCI Training Technique Used by Colonel Hall
Colonel Hall while a POW used a little known self-coaching technique to not only used to maintain his level of sanity, but his golf game. This proven process is referred to as Mental Continued Incrementalism, or MCI. In the Japanese language, MCI is referred to as Kaizen, which means continuous improvement. Even in my indoor training facility, I'm constantly discovering new ways to learn to improve my golf game, and that's after 45 years of playing the game. Sports like anything in life, we never reach a point that we can say I've achieved all there is to master or learn in life or sports. Golf will demonstrate that to you in a very humbling way.
Operation DOG TAGS
NOTE: Golf can provide a significant advantage to our Veterans returning home from the battlefield to deal with their anxieties and PTSD. I developed Operation Dog Tags for Veterans and communities to use to help our Veterans transitioning to civilian life by Developing Opportunities with Golf Techniques & Athletics Good Samaritan. Please refer to details at the end of this article.
The Support of Operation DOG TAGS
Also I use 10% of the money I earn selling our Sportswear products to fund my Operation DOG TAGS. This includes the Authentic U.S. Military A-2 and G-1 Leather Flight Jackets and the Indiana Jones-style Leather Jacket worn by Harrison Ford that was used on the movie set. Please take an opportunity to look over our inventory of leather jackets that we supply the U.S. Military and the Movie studios below: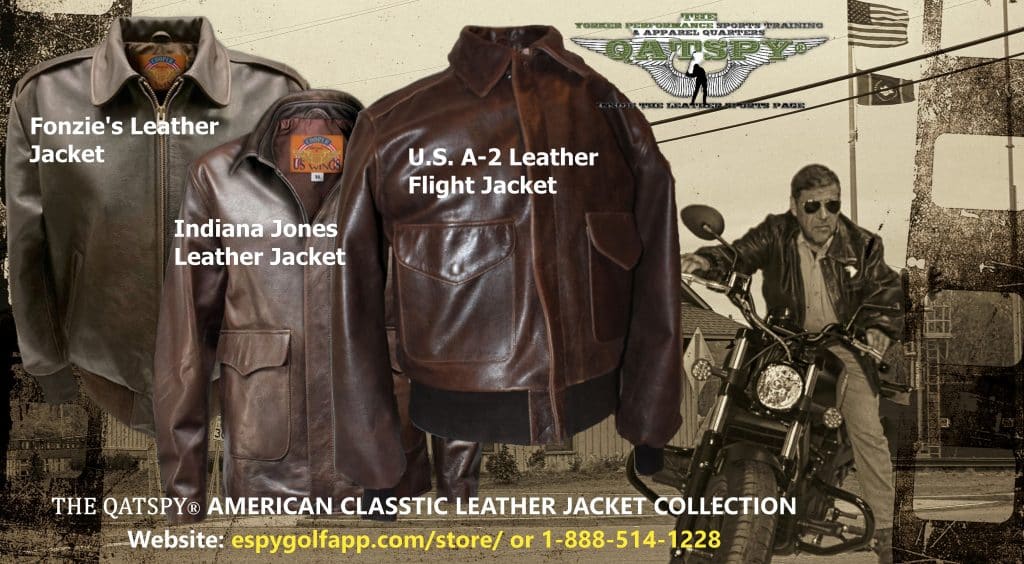 Another article on Colonel Hall was written for Mississippi Sports Hall of Fame and Museum by Rick Cleveland.
I never could imagine having an opportunity of meeting Colonel Hall, a hero of my, much less having an opportunity to sit down with him for a Q&A session. Most Veterans are usually reluctant to talk about their dramatic experiences. But I decided to give it a try. I had my flight bag containing my steno pad and pin. I don't go anywhere without my pin and steno pad, which are tools of my trade. Being a Grid Engineer is my profession, but writing, playing, and coaching golf are my three passions that I love writing and talking about.
I approached Colonel Hall to introduce myself to him and to make a donation to the Vietnam Vets Golf Charity that Colonel Hall was sponsoring. As soon as I mentioned my last name, Boatright, in the introduction, he was more than willing to take 20 to 30-minutes for an informal Q&A session.
Some of the Best Things in Life that Occur Aren't Planed and least Expect it!
This informal interview turned out to be fascinating, one that I have included at the end of this article. This interview shed light on Sir Nick Faldo's YouTube video on the Preset Technique, David Duval's wrist action in the golf swing that Charlie Rymer called That Wrist Thing, and three simple techniques that I call Sync, Preset, and Yaw Technique. Of all coaching components, Syncing/Presetting the wrists technique is one of the most important components in the golfer's swing. Not only does it link the hands with the golfer's body, but it allows the golfer to avoid what I call cognitive overload, or consciously thinking too much and interrupting our subconscious mind's natural ability to actually runs the show on the golf course.
REMEMBER– We don't play golf with our conscious mind, using swing thoughts; we play golf with our subconscious mind, using instinctive motor skills that are natural and that we formed before the age of 12.
There is one thing I can guarantee the golfer of any level, you may very well use your conscious mind to establish and practice your techniques on the range or in the backyard. But once the golfer step foot onto the golf course, I can guarantee the golfer that he/she will be totally relying on their instincts, their subconscious mind, during the round. If you ever wonder why a golfer's practice isn't reflected in their performance on the course, this is the reason. The golfer doesn't play golf with their conscious mind, they use their subconscious mind, like being on Autopilot or IN THE ZONE.
How many times do we have a rare opportunity to sit down with a Veteran and especially a Veteran who survived for seven-and-a-half years as a POW that was held at the infamous Hanoi Hilton? One camp among 12 other prison camps where POW's were kept during the Vietnam War. This was an interview of a lifetime!
Background Information on Colonel Hall
Colonel George Robert Hall was born in Hattiesburg, MS, on 18Jun1930. He first attended Ole Miss, The University of Mississippi, for one year before attending the Naval Academy at Annapolis, Maryland in 1949. While at Annapolis, Colonel Hall was captain of the Academy's golf team and had a handicap of four (4), remember this statistic. Upon graduation in 1953, Colonel Hall accepted a commission in the U.S. Air Force.
Colonel Hall was shot down over North Vietnam on 27Sep1965, captured by the North Vietcong, and was held at the Hanoi Hilton for seven-and-a-half years. Prisoners were routinely subjective to torture and to malnutrition. Upon Colonel Hall's release from the Hanoi Hilton on 12Feb1973, he weighed 100-pounds less than the day he was captured. This was due to a 300 calorie-per-day diet that the prisoners were fed.
Upon Colonel Hall's release from the Hanoi Hilton, the first thing that he wanted to do was to play his first round of golf, and have his first cup of ice and Coca-Cola on board the transport plane. This was the request of most POW's for ice and Coca-Cola.
Colonel Hall did a little better than that in both accounts. In less than six weeks, he was playing on one of the biggest stages in golf a PGA Pro-Am Tournament. Then he became Vice President of Coca-Cola in Hattiesburg, Mississippi operations, and was also one of Coca-Cola corporate pilots.
The POW Pro-Am at the Greater New Orleans Open, is now called The Zurich Classic of New Orleans. What was fascinating about his participation in a PGA Pro-Am, besides not playing regularly for over seven-and-a-half years, and being a hundred pounds lighter, was his score. Colonel Hall shot his handicap of four (4). Not many pros could have laid off over seven years and comeback and shoot a score of 76 under those conditions. Just recall the transition it took Tiger Woods coming back from back surgery and now his vehicle accident in February of 2021.
Our responsibility to our Veterans is to record and retell their story of their Love and commitment to our country, the heroic life that they live(d), and the sacrifice they made for our Freedoms and Liberties. My job is to retell Colonel Hall's story and to shed light on how one POW Veteran took the game of golf to survive his experience. This, for me, was like having access to the definitive approach to the mental game of life, golf, and the techniques Col. Hall used in both life and golf. In a lot of ways, Col. Hall's techniques were similar to the way my grandfather taught me. As Charlie Rymer referred to as That Wrist Thing.
My Interview with Colonel George Robert Hall
Like anyone that has played the game of golf will attest to, golf is a mental game, played on a five-inch course, the distance between the ears according to Bobby Jones, Sr. Colonel Hall proved the quote made by Bobby Jones, Sr. Colonel Hall offered a very rare opportunity to isolate and various mental techniques that Col. Hall used that can be documented as the definitive book on Sports Psychology, based on his experience at the Hanoi Hilton. This wasn't just about an athlete's performance, but his survival. Colonel Hall used a technique that pilots are taught called Situational Awareness. Situational Awareness is even taught at TOPGUN.
We also have in our sportswear the TOPGUN 2 Collection of the two jackets that Maverick (Tom Cruise) will be wearing in the TOPGUN 2 Movie, 10% pf the proceeds will go to Operation DOG TAGS: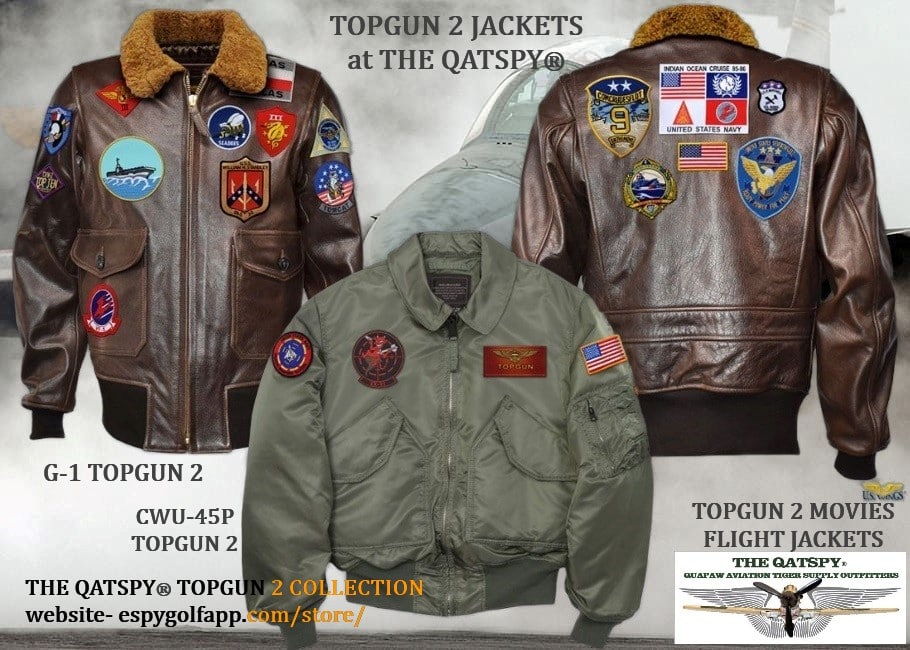 Situational Awareness contains three (3) components that can benefit any athlete of any level and especially the golfer; whether amateur or professional status. Situational Awareness allows the athlete or golfer to rely and perform based on their instincts instead of thought processes. When we perform we rely totally on our subconscious mind for instinctive skills not our conscious mind. Reaction times doesn't allow for thought processes. The three components that Col. Hall alluded to are: Perception, Comprehension, and Projection.
Perception– Use one's senses to perform a routine with a familiar environment, or conditions, as in training.
Comprehension– Having a complete understanding and application of fundamental principles and instincts without inconsistencies, disruptions, or gaps in the process, based on one's instincts to develop confidence and repetition.
Projection– The ability to mentally visualize an outcome of a procedure prior to execution. This allows an individual to focus on a process and avoids cognitive overload.
He used golf to not only survive conditions at the Hanoi Hilton, but to offer mental techniques to improve any golfer's game. Also, don't forget that golf offers Veterans Cognitive Based training (CBT) to address the effects of PTSC Post Traumatic Stress Condition.
Just as in Strength Training our mind send signals to individual muscles to increase muscle strength and mass when working out on a regular basis. The opposite is true, our mind send signals to decrease muscle strength and mass when not working out doing strength training. As in our strength training, our golf training and practice sessions, we must continue training to maintain and improve our golf game. It isn't about ONE & DONE!
The following Q & A reveals the importance concept of Continue Improvement and training, especially in sports: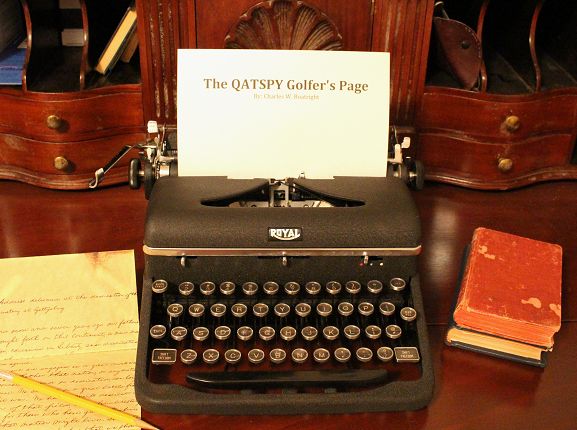 My Q & A with Colonel George Robert Hall, a Vietnam P.O.W. at the Hanoi Hilton
Question No. 1
Boatright: "What did you use as a golf club?"
Colonel Hall: "I used a stick when the guard was observing us and my left thumb when they were observing us in our cells to represent the handle of the club, and placed my right hand around the left thumb or the stick. This also gave me the opportunity to maintain the correct grip pressure on the handle of the club and feel that is essential. This also allowed me to preset my wrist action in the golf swing, as I did when I played golf on a regular basis stateside. My main objective was to feel my wrist action in the golf swing."
Question No. 2
Boatright: "What was the key component in your golf swing to give you the most realistic feel, since you did not have an actual golf club or experience the results the trajectory of your golf shots?"
Colonel Hall: "Everything had to be associated with my left thumb and wrists. I could not think about the floor as the ground for my point of reference. I realized if I could preset my wrists action in the golf swing sequence properly based on specific techniques, I knew that I had followed the correct golf swing sequence. If I could feel how the my left thumb pointed toward my right elbow, and how my wrists looked and were set in the golf swing, I could virtually set and execute my golf swing and shot that I wanted."
Question No. 3
Boatright: "So, your point of reference was waist level at your hands and how your wrists were set?
Colonel Hall: "Yes, to be more specific, my thumbs and wrists were set. I kept all the impact, essentially, at the level of my hands, knuckles, and thumbs, similar to how a baseball player uses a bat to take batting practice. Matter of fact, I thought about taking batting practice similar to what they refer to as tee ball in my cell."
Question No. 4
Boatright: "I have centered my muscle memory on three (3) points, my thumbs (called the Thenars), the left and right Radial Styloid Processes and my right elbow. Did you center or keying in on a particular points or muscle to execute your golf shot?"
Colonel Hall: "Yes, I read about how Ben Hogan described how he used his Thenars as being a key part of his golf swing to pronate and hinge his wrists and hands. This allowed him to open and close his clubface properly."
Colonel Hall's Question: "How did you determine the significance of the Thenars in your golf swing sequence, I wasn't aware of many people knowing about the Thenars in golf?"
Boatright Answer: "In Kinesiology, my professor, Dr. Bunch, stressed the importance of three points that could be used in the baseball-type swing to produce base hits and reduce injuries to the wrists, lower forearms, and lower back. The wrists can be preset using both Radial Styloid Processes to perform what I call the BRACHS-PALMER Technique and in my case the left thumb to perform what you reference as Pronation and Hinge maneuver. These three components are essential in presetting the golfer's wrists and the Thenars.
These points presets the left and right Brachio-Radialis (BRACHS) Muscles which is a particularly unique muscle in the entire golf swing sequence since these muscles can pronate and supinate and flex (or bend) the forearms at the elbow. The Thenars are unique in that they are the strongest and most dexterous muscles in the wrist action and in the golf swing that have direct contact with the golf club handle."
Colonel Hall: Now you gave me some validation to why I concentrated on the muscle memory that I used in my golf swing sequence of the wrist.
Boatright: Yes sir, I refer to my muscle memory sequence as The Critical Swing Path, keying in on the wristband muscle and my left thumb. Another training technique that I use are a pair of kickboxing gloves, because of the wristbands. I showed Colonel Hall the training photograph that I use in my training. Look how the two wrists synchronize with each other at the Radial Styloid Processes in the left and right wrist to preset the proper wrist action in the golf swing, called Sync/Preset maneuver.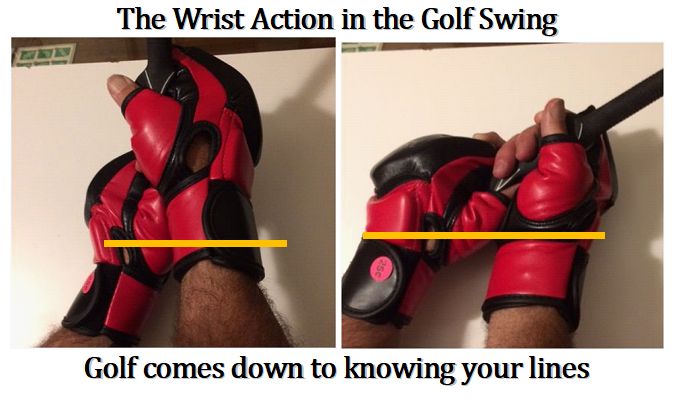 Colonel Hall: Looking at the photograph, Never cross my mind to mentally use kickboxing gloves to preset my wrists. How did you ever consider comparing the baseball swing vs. golf swing?
Boatright: That was a technique my grandfather, H.Q. Boatright, taught me in setting up my baseball swing and later in my golf swing sequence. He believed that the baseball swing and golf swing were essentially the same swing. I have a super imposed photo comparing the wrist action in the golf swing to that of the baseball swing. The baseball swing was virtually the golf swing, but in a horizontal position. The challenge and obstacle facing the golfers he taught me was transitioning from a ball on the ground, or home plate, to a ball that is waist-high in baseball in a strike zone.: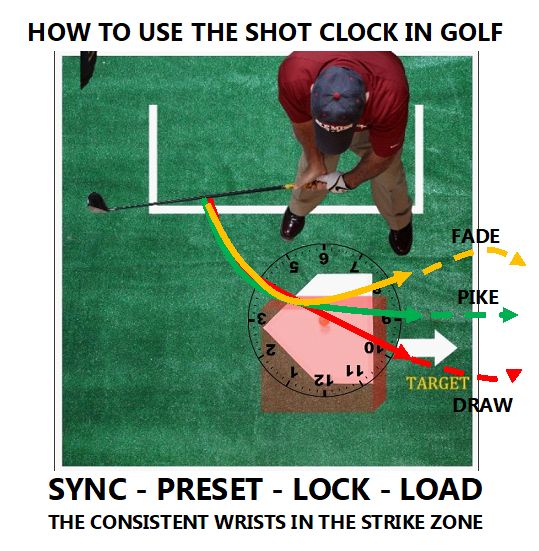 Colonel Hall– The transitioning maneuver of presetting the wrists was a key in my golf swing sequence also. Without the preset, I wouldn't have been able to determine that I had a correct golf swing sequence set up or on the correct swing plane. How did you establish your transition maneuver?
Boatright– I focus on my left thumb and both Radial Styloid Processes to perform the BRACHS-PALMER Technique to perform what I refer to as CAM and CAM-OVER back toward my right elbow. I took out of my backpack another laminated page illustrating the preset wrist technique, shown below.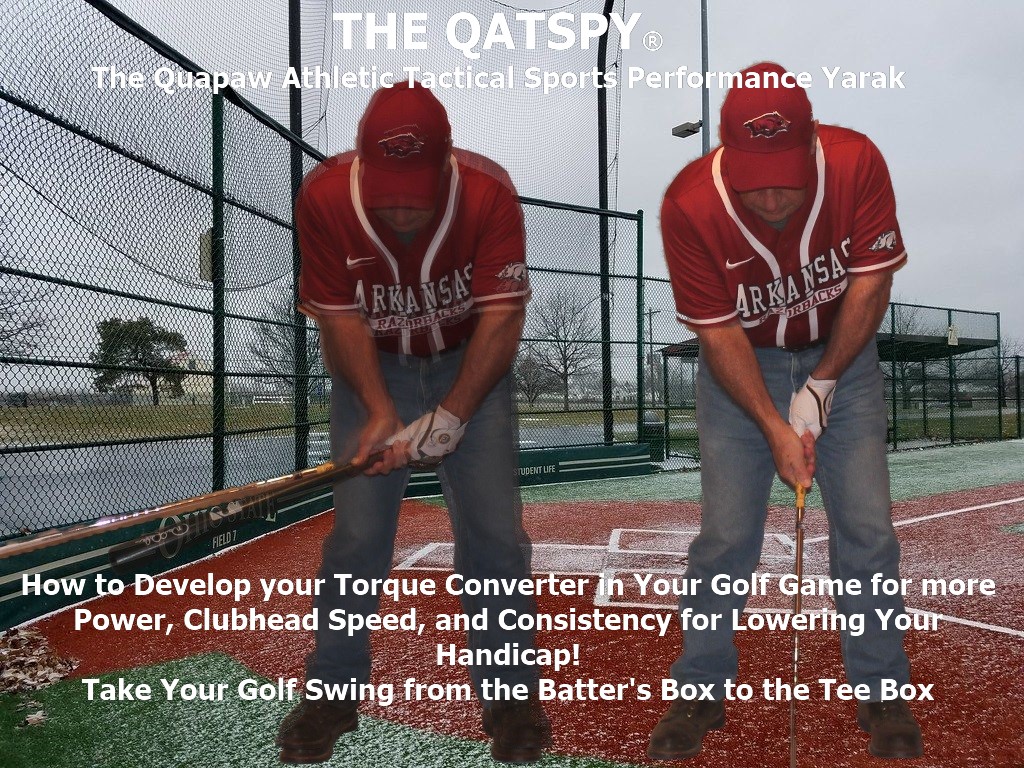 Colonel Hall– This is the very similar to the mental image and maneuver that I wanted to set up in my wrists before I took my left thumb or stick to the top of my swing. But I never seen a super imposed photograph like this of the wrist action in the golf swing compared to the wrist action in the baseball swing before, in this manner. They are actually the same.
Boatright: Yes sir they are the essentially the same wrist action technique. My final project for my Kinesiology class was the Ergonomics evaluation of the golf swing compared to the baseball swing. I used this super imposed photograph to support my findings.
Boatright: You mention your left hand, wrist, and left forearm, if there was one question I'm asked more than any other by students and fellow golfers, it is what you do with the right forearm?
Colonel Hall: I treat my right arm like a navigator for support, along just for the ride.
Boatright: That was the same philosophy of my grandfather. The left leads and the right rides. That is the only way I remember my grandfather's golf swing technique. Left- Leads; Right- Rides.
Question No. 5
Boatright: "Have you ever read or seen a video series by Mr. Eddie Merrins, aka The Little Pro, where he focused on swinging the handle of the club and not the club. Similar to how you use your left thumb or stick to represent the handle of the club and how I use my right thumb to represent the clubface?"
Colonel Hall: "No I haven't, but that is interesting how you use your right thumbs to represent the clubface. The more I think about it, that goes along with the same technique of having a strong, neutral, or weak golf grip by the placement of the right thumb on the handle of the golf club. I was doing the same thing, but I didn't consciously go to that level or detail, like you did."
Boatright: "If you think about the difference between the weak and the strong grip, most generally, it entails the placement of the right thumb on the handle of the club. This produce a open, square, or close clubface at impact. That was the reason I think swinging the handle of the club is an important part to improving the golfer's game and in what you have proved."
Question No. 6
Boatright: "So you interface with your golf swing by moving the virtual golf ball from the ground, up to your hands?"
Colonel Hall: "I found out by moving the ball from the floor of my cell to my thumbs gave me a better point of reference and feel in executing my golf shot. I had a more realistic golf shot and sound."
Boatright: "You definitely proved that during the Pro-Am."
Question No. 7
Boatright: "I've got to ask this question. What were your guards thinking when they saw you making a virtual golf swing with your hands, wrists, forearms, arms, and shoulders in your cell?"
Colonel Hall: "Probably, they were thinking that they have finally broken me, and I lost all touch with reality."
Boatright: "If I had been your guard in a country where golf wasn't a popular sport, or even heard of, I would think the same thing. That you lost your mind!"
For a more in-depth story of Colonel Hall's story as a P.O.W., please refer to my article written in November of 2015: IMPROVING YOUR GOLF GAME WITH SIMPLE MENTALIZATION TECHNIQUE!
The Xerox Box Golf Project
Talking with Colonel George Robert Hall provided me with the important background information that I needed for my Xerox Box Golf Project, that later became my book, The ESPY Golf Swing Coach. One of the biggest obstacles in golf is practicing how we mentally play. What the golfer thinks works one day doesn't even work the very next day. This is the Dr. Jekyll and Mr. Hyde syndrome that I discussed my Xerox Box Golf Project.
Colonel Hall: (Before we ended our interview), Colonel Hall asked: "What is this Xerox Box Golf Project?"
Boatright: I explained to Colonel Hall that I had three Xerox boxes full of data, consisting of time-lapse and super imposed photography and research data. Two boxes were labeled, "THIS DOES NOT WORK." One three-quarter-filled Xerox box was labeled, "THIS WORKS." The partially filled box, "THIS WORKS," contained techniques that I was able to replicate day-after-day, without fail, for a consistent golf swing that we performed each and everyday.
Colonel Hall: Which box does my interview go into?
Boatright: In the Xerox Box Labeled THIS WORKS, because you proved what I was taught by my grandfather, Homer Q, Boatright, worked that I have used since I was 12 year old.
Colonel Hall: With a last name of Boatright, are you related to P.J. Boatwright, Jr.?
Boatright: He was my distant cousin, his 4 X great-grandfather and my grandfather were brothers.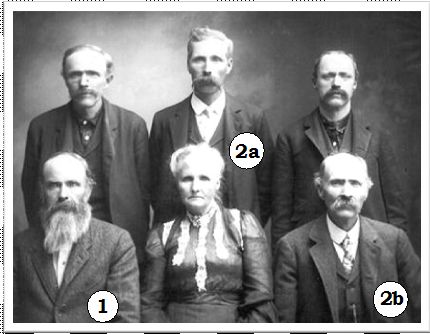 Inclusion of an unbelievable Interview with Colonel George Robert Hall
What Colonel Hall provided me was his repetitiously practiced golf swing in his prison cell that proved the importance of the mental game of golf. Colonel Hall, playing on one of the biggest stages in golf, at a Pro-Am just six weeks after his release from North Vietnam's Hanoi Hilton, proved Bobby Jones' quote was accurate.
Colonel Hall also proved that downtime, or not being on a golf course, does not have to limit your golf practice or workout routine. Focusing on the wrist action in the golf swing, or what Charlie Rymer referred to That Wrist Thing, proves two quotes by Yogi Berra:
Baseball is 90 percent mental, and the other half is physical.
You don't have to swing hard to hit a home run. If you got the timing and Technique, it'll go.
My grandfather added and Technique to Yogi Berra's quote, because the golf swing comes down to TIMING and TECHNIQUE.
NOTE: Colonel George Robert Hall pasted away on 16Feb2014
Another Memorial Day Hero:
When I enlisted into the Army, going into the Combat Engineers (12Bravo) in the 326th with the 101st Airborne Division in June of 1978, I enlisted with a long-time friend and high school classmate, Donovan L. Briley. Donovan L. Briley went into the Rangers as a helicopter pilot who served in South Korea and later in Somali. He was killed in Mogadishu, Somali on 03Oct1993. He was one of the helicopter pilots that was killed in Operation Gothic Serpent. This operation was the basis for the Movie Black Hawk Down based on the book written by Mark Bowden by the same title.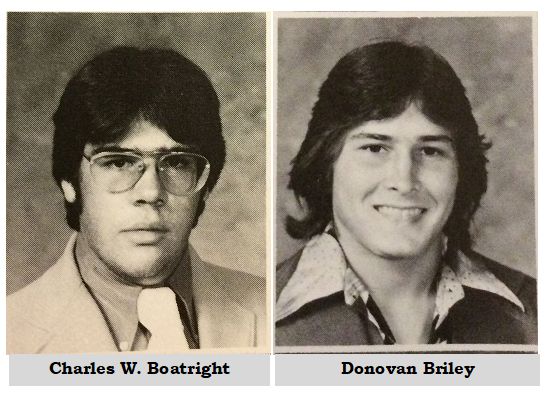 Purchase Your Copy of my Downloads to develop a Better Golf Game:
This interview with Colonel Hall, along with my grandfather's Red Book, and three videos by Ken Duke, David Duval, and Sir Nick Faldo's YouTube Video substantiated what I referred to as my Xerox Box Golf Project that I used to write my book, The ESPY Golf Swing Coach and a download entitled The GOLFER'S BRACHS-PALMER Technique.
To take advantage of the mental game of golf and apply it to the golf course, purchase your copy of The ESPY Golf Swing Coach or The GOLFER'S BRACHS-PALMER Technique from my Online store.
All the research material that I did for 12-years and my interview with Colonel Hall were filed in the Xerox box labeled 'This Works' and was used to develop procedures that became a download and book to develop a golf swing that is repeatable, consistent, and instinctive. The download and book that can be purchased from the link below. This is a updated version of the book.
I have demonstrated The GOLFER'S BRACHS-PALMER TECH in three videos that I did for WJTV-12 here in Jackson, MS for their Sports ZONE show leading up to the 2021 US OPEN. I have attached these below:
THE Orange Bucket Challenge Link INTRO
The Orange Bucket Challenge Walk-Through
The Orange Bucket Challenge Demo
WJTV-12 Promo that They Produced for me
I did a 3- Part Video for WJTV-12 SPORTS ZONE Show leading up to the 2021 US Open where I cover my golf training technique of taking my golf swing from the Batter's Box to the Tee Box to hit more Fairways & Greens in regulation. As appreciation for me doing this 3-part video series, the WJTV-12 production team put together a Television promotional that they ran and that I could use in my golf training business.
GDQ-001 The GOLFER'S BRACHS-PALMER Technique
What is significant about GDQ-001 The GOLFER'S BRACHS-PALMER Technique is it allows the golfer to develop a consistent golf swing from well developed instinctive skills that were learned and developed at a young age. Because these skills were learned at a young age, before 12-years old, these are instinctive skills and can be used to form routine processes. Like Colonel Hall's golf swing, the Palmer Techniques is based a simple preset of the wrists, much like how the baseball swing is performed.
Both The ESPY Golf Swing Coach and GDQ-001 The GOLFER'S BRACHS-PALMER Technique are skills the golfer can easily take from the batter's box and go directly to the tee box. I don't know too many batters standing in the batter's box that have the same difficulties that golfers does standing on the tee box.
I have place all my Golf Coaching Techniques in my Book THE KASPER GOLF & FITNESS COACH on how to Lower your Golf and Health Scores:
Remember
Ten percent (10%) of proceeds from my online store go into my Operation DOG TAGS to help Veterans dealing with PTSC using golf and fitness training.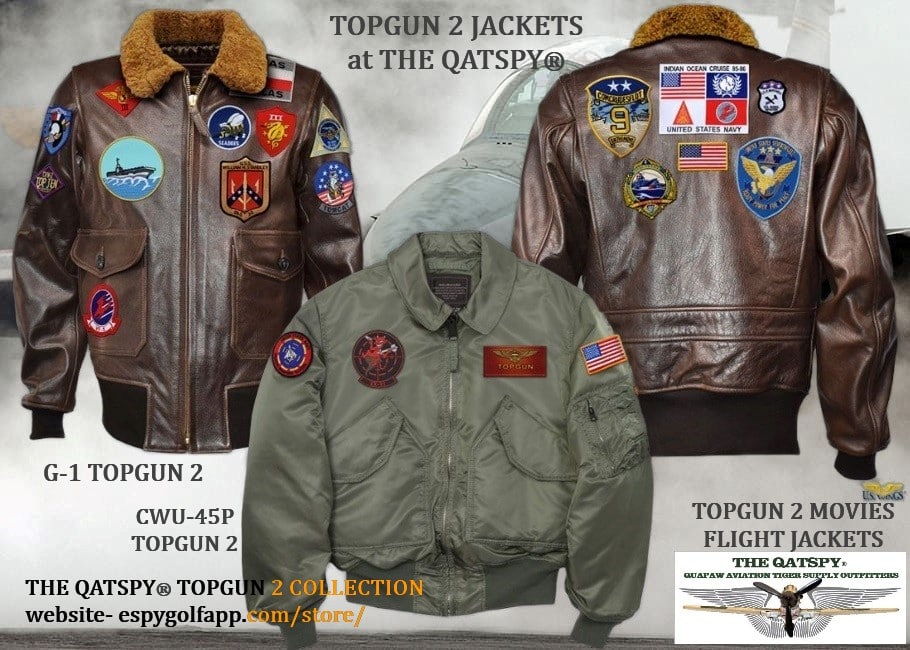 For those that like to get into shape, I developed The DELPHI DIET & FITNESS System that allowed me to drop 52- Lbs. in 6- months and over 8.75- inches in my waistline even at the age of 64. Below is a photograph of me at age 64 in my GYM with all the exercise equipment that I work out with. The equipment is Simple but very Effective, just link with the image to read more and/or to purchase: