THE QATSPY® Yankee Performance Sports Training & Apparel Quarters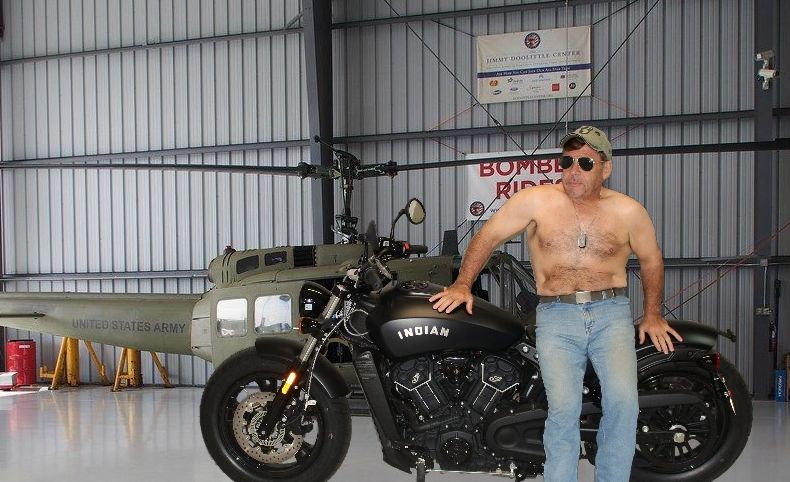 By: Charles W. Boatright
The DELPHI Age-Defying FITNESS System for Best Fashion Statement You can Make is Following a Diet & Fitness Program to Drop Your Numbers
If your diet and fitness program that you follow provides you the results that I have achieved with The DELPHI Age-Defying FITNESS System in the featured photograph above at age 64, you need to stick with it. But if not, continue reading. I don't know or have experienced too many diet and fitness programs that actually, in addition to dropping weight and inches, also drop years off your appearance.
Seven years ago I developed DELPHI Age-Defying FITNESS System that allowed my body to become a calorie-burning juggernaut, where I dropped 45- LBS in 6-weeks and a total 52- LBS in 9- months. I needed to drop LBS, where I could model my line of sports apparel, that included the US WINGS® authentic A-2 Leather Flight Jacket that we supply to the U.S. Military. I carry these in THE QATSPY® ONLINE store.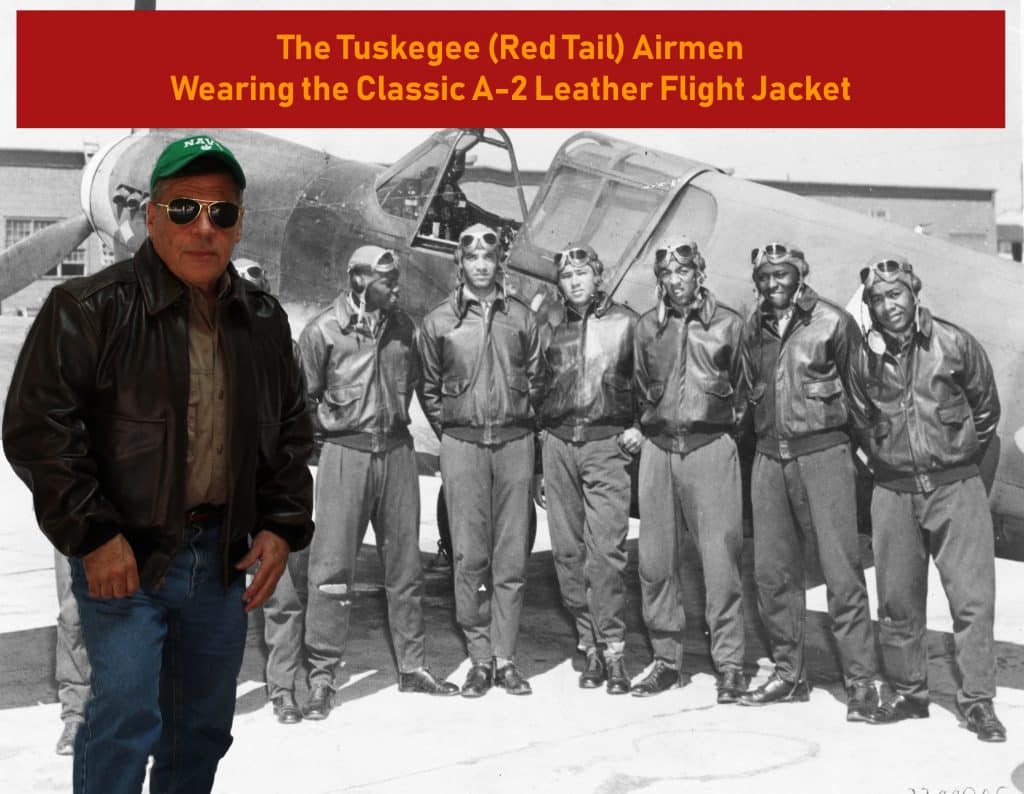 The Best Fashion Statement is Your Health & Fitness
The best fashion statement that one can make is their health and fitness by dropping weight and getting toned up. I actually achieved something that was totally unexpected, as I dropped my numbers, I also dropped years off my appearance that shows up in my photographs. I don't airbrush or touch up any of my photographs or my models in photographs in any way.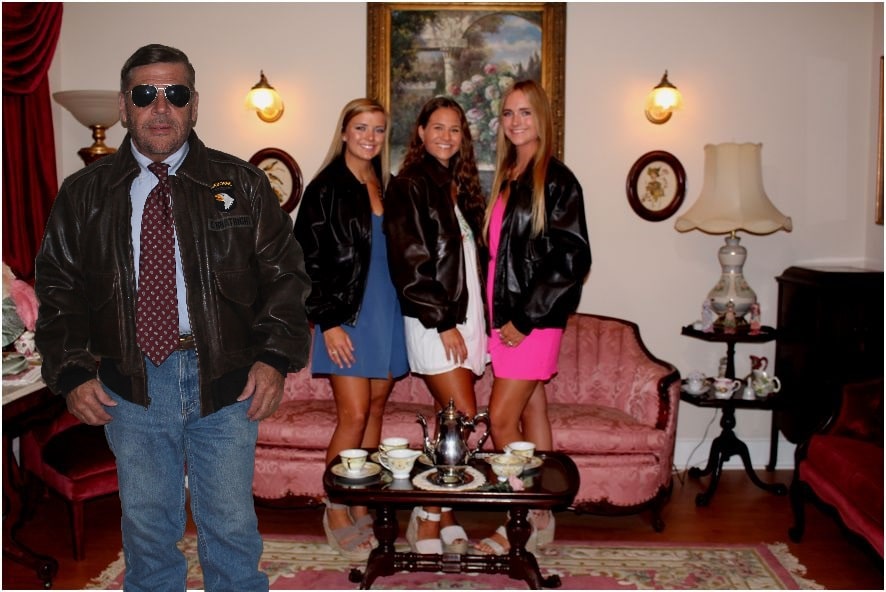 I have young ladies in their early twenties that work with me who also model for me as well, and they are one-third my age, as I pose with them to promote my Online apparel from THE QATSPY®. There's not a better proof of the effectiveness of a diet and fitness program than a side-by-side comparison with twenty somethings.
You can't even purchase anti-aging creams that provide you with better results than the benefits from DELPHI Age-Defying FITNESS System. Your fountain of youth can be found in a healthy diet, fitness, and having an active lifestyle.
The Importance of The Weight Factor
If you want to achieve better health, fitness, and look better, DELPHI Age-Defying FITNESS System will turn your body into a calorie-burning juggernaut that is based on a Weight Factor. The Weight Factor will help you evaluate your food from grocery stores or your favorite restaurant and identifies food that are high in fiber and protein, (that allow your body to produce collagen), but low in sugar and the hidden sugars, your starches.
But the real benefit of the Weight Factor is that it identifies something that is identified as complex carbs that are the hidden sugars. Starches are actually worse than sugars for you that can add to your weight gain.
That's right, you can shop at your local grocery store and enjoy your favorite restaurant(s), just by evaluating the standard Nutrition Label on the product or on the restaurant's website. NO MORE having to order your prepackaged food and not having the ability to shop or order food from a restaurant you can enjoy and lose weight. But you can once again enjoy foods with family and friends.
For your reference of my progress, I have posted my progress sheet below with dates and inches that I lost: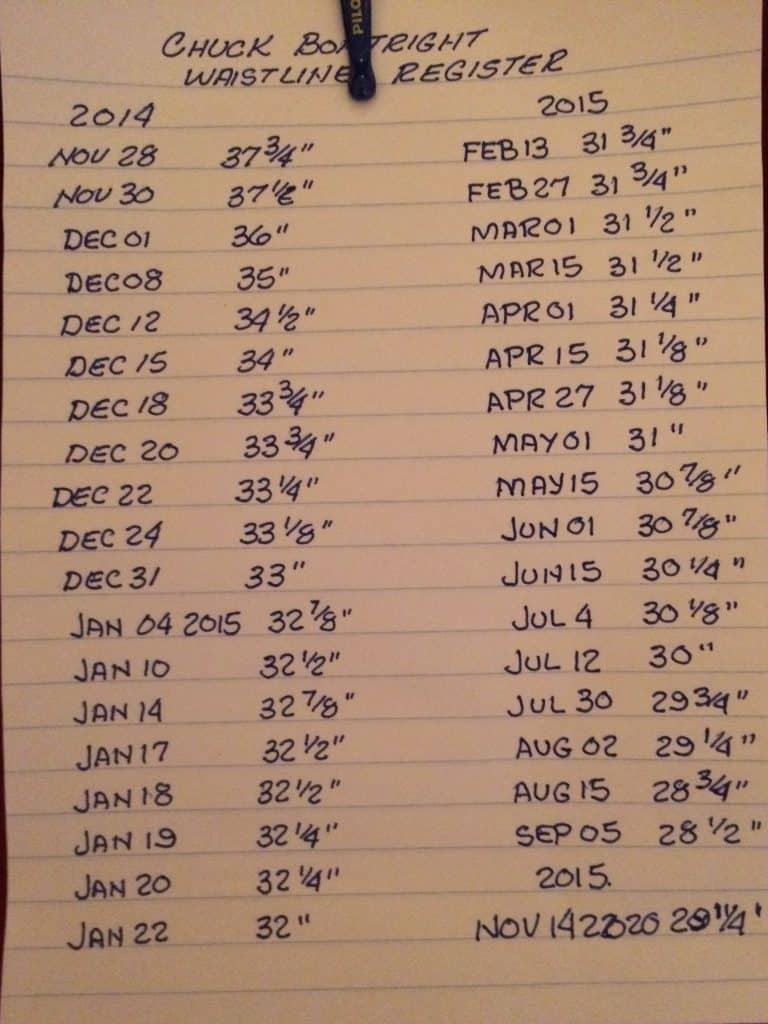 If weight lost and looking healthier and younger looking wasn't enough, I also lowered my Blood Pressure readings with the average BP is shown below (I don't take any prescribed medication AT ALL):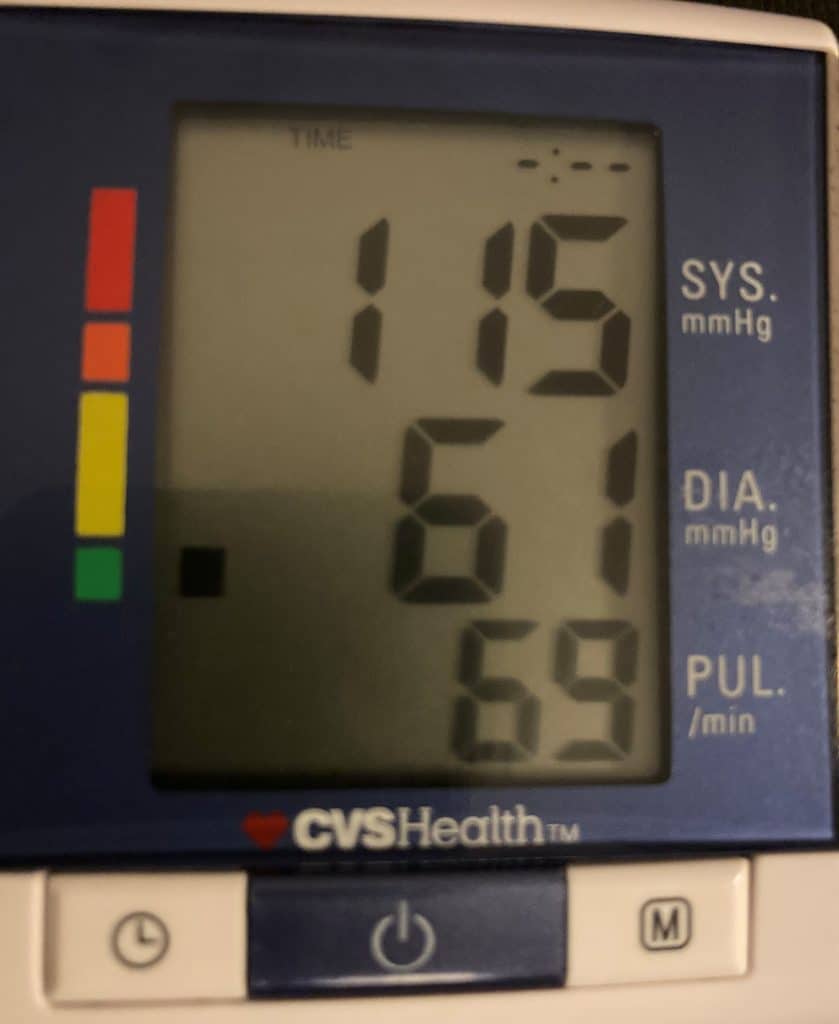 The AB Challenge
I retired from a transmission line utility company at age 57 in September of 2015 as a Grid Engineer, but I was asked to come back to help out with restoration efforts after Hurricanes Laura and Delta in September of 2020. The linemen that I used to work with couldn't believe the health and shape that I was in, so they challenged me to an AB Challenge beside a KOMATSU Bulldozer, that I enjoy operating. I never pass up an opportunity to show off the results of DELPHI Age-Defying FITNESS System.
Importance of Staying Active in a SPORT
A major part of your health and fitness is staying active, and a sport is a critical component to help you stay active. Golf is one of the best sports that you can play for a lifetime.
I made a golf training video for a WJTV-12 Television Station that the film crew videotaped me demonstrating The HOME DEPOT Orange Bucket Challenge. This video was made in June of 2021 at age 64 where I was hitting what represents a series of 295-yard tee shots to within 15-feet of the Home Depot Orange Bucket with pin and flag.
I'm sure tonight on Sports Zone Hailey Hunter and Blake Levine will be discussing the Mississippi State University Bull Dogs win over the Texas Longhorns at the 2021 Baseball College World Series, hashtag #CWS on Saturday night 26Jun2021. My hats off to all eight (8) baseball teams, especially North Carolina State that had to pull out after some players tested positive for COVID-19.
Just a side note to views turning into the final CWS Game starting on Monday, 28Jun, If you notice the last two games, Mississippi State Bull Dogs play in (Virginia and Texas) they wait until to either the 8th or 9th Inning to win the determining game in each out of double elimination games.
This Home Depot Bucket Challenge airs Sunday nights on Sports Zone between 10:20 to 11:00 p.m. on CBS affiliate WJTV-12 in Jackson, Mississippi, hosted by Noah Newman, Hailey Hunter, and Blake Levine. Blake Levine is one of the best news/sportscaster I have the pleasure of watching. He had a great report on Alzheimer's and its prevention. I love his can do spirit.
Sponsored by
THE QATSPY® for Your Performance Sports Training & Apparel Quarters