Description
U.S. Military Top & Bottom Rock Patches Set– 12-inch x 2.5 inch Embroidered Iron-On or Sew-On High Quality Cloth Patches Ideal for Jackets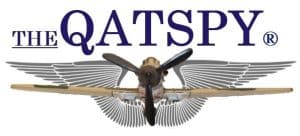 THE QATSPY® The Quapaw Aviation Tactical Sportswear & Performance, Your Outfitter Company
Whether you are a Veteran, family member of a Veteran, these Rocker Patches are great for the back panel of either cloth or leather jacket for casual wear or for riding your motorcycle. Next to wearing a veteran cap with your branch of service embroidered on your cap, this is a great way to show your service to our great country. This has your six!
This is a great way to just show that you served defending the rights and freedoms of our country and what she stands for. We have patches of the U.S. ARMY, U.S. NAVY, U.S. MARINES, and the U.S. AIR FORCE.
Please select your branch of service from the pull-down list. The featured image shows my A-2 Leather Flight Jacket with the U.S. ARMY VETERAN Top & Bottom Rocker Patches sewn on to the back panel that I use to ride my INDIAN Scout Bobber 60 Motorcycle to and from our hangar. These will make any jacket extra special to you and your family.
Use the pull-down Menu to select your branch of Service and color options.
NOTE: The Gray background is reflected surface.
Rocket Patches Specifications:
TOP ROCKER SIZE: 12″ LONG X 2.5″ TALL
BOTTOM ROCKER SIZE: 12″ LONG X 2.5″ TALL
SHAPE: ROCKER
BACKER: IRON ON/SEW ON