Description

THE QATSPY®– QUAPAW AVIATION TACTICAL SPORTSWEAR & PERFORMANCE YELLOWSTONE OUTFITTER COMPANY
We at THE QATSPY® are always looking to add product items to make your life easy, convenient, and more efficient, and hassle-free where you can enjoy your life. The Cord Locks fit that description in making your life easy and more efficient. These Cord Locks are like having a roll of Duck Tape in your bag that has a multitude of uses. How did we ever get along without such a device as Cord Locks?
The Cord Lock is manufactured from heavy-duty plastic to hold up against extreme conditions, including the weather elements that you have to work/function in at times. The trough-strong internal springs can be easily adjusted with just a press of your thumb and index finger for quick adjustment on the fly to either access your items from a bag or tie them up or down without having to tie a knot that isn't easy to untie.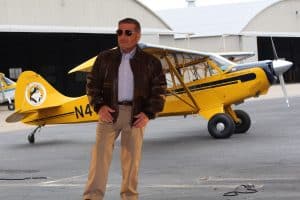 These Cord Locks are ideal for securing shoe or boot laces that won't stay tied, packs, camera lens cases, flight bags, exercise shorts, hoodies, and sweat pants for the drawstrings. With the amount of flying that I do, I don't want to have to bend down in the cockpit to tie my shoes laces that come loose at times. I also want to be able to have easy access to my flight bag using just one hand to retrieve my aviation charts or other items.
These Cord Locks are sold in packages of 10, 25, and 50. These are great to keep around and are handy as Duck Tape and prove to be just as useful as Duck Tape in the car, workshop, cockpit, kitchen, and especially camping or tailgating.
Features:
Cord Locks Come in Black and Khaki colors
Oval heavy-duty cord lock
Resistant to moisture and extreme changes in temperatures
Secure up to 1/8- inch cord. I can feed two shoestring laces through the opening and secure my shoes or boots.
Sold in packages of 10, 25, or 50.