THE QATSPY® Quapaw Aviation Tactical Sportswear Performance, Your Outfitter Company
The Body is a Temple of God; keep it as strong and fit as your Faith is!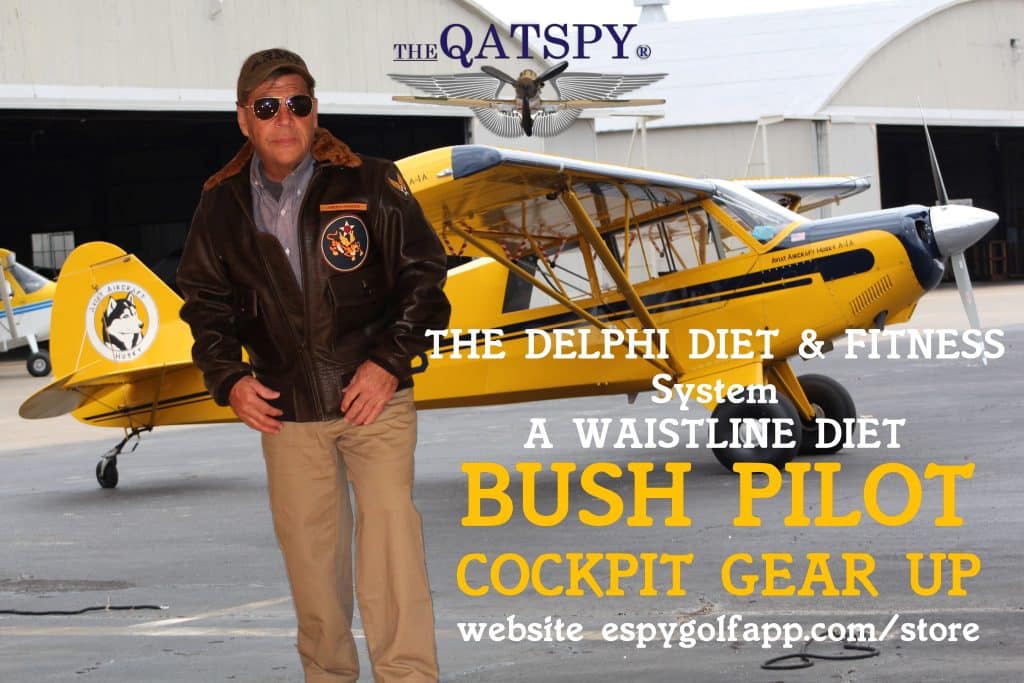 Workout Sweat Out & Polar Express Cool Down– There are Numerous Advantages to Sweating Out during Your Workout and Cooling Down Post- Workout
One huge advantage that I have during my routine workout sessions is that my home gym isn't air-conditioned, nor is it heated. My gym is in the attic space over my photography studio, so temperatures in the summertime can reach 115 degrees Fahrenheit at 3:00 p.m. when I workout, 7-times a week.
I have to work out every day of the week at age 65 because of my sciatic nerve issue that developed while flying aerial patrol for over 500- flight hours a year for 33- years. The only relief breaks are during fuel stops and for lunch. Like many of you are too aware, there are dangers that prolonged sitting has on one's health, especially the lumbar area where the sciatic nerve exits the spinal column and goes down the back of the legs and calves.
I have four particular exercises that I do, along with my regular workout session that I have included in the 5.50- minute video, below. These exercises will help strengthen your abdominal muscles, but more important to you, relieve your sciatic nerve discomfort and, in some cases, the pain and balance issues you might be experiencing:
Four Sciatic Nerve Exercises for Relief
For my Diet and Fitness system that has allowed me to drop 52- Lbs. and 8.75- inches, purchase THE DELPHI DIET CODE to Health & Fitness System:
The DELPHI DIET CODE to Health & Fitness has allowed me to model my sportswear collection and produce training videos at age 65 that are included in my book, above. The main emphasis of my business is to provide people sportswear that can also be used for business and leisure. If you travel, you want to limit what you have to pack, where you only have to take a carry-on bag. No checked bags or expenses to incur with convenience.
You can always roll up a tie if needed and put it in the front patch pocket of one of our leather flight jackets. You can go anywhere, do anything, at any time with our BUSH PILOT COCKPIT Collection that offers that conservative look of button-down Oxford Shirt and khaki chino pants with our leather flight jacket.
This was the wardrobe of Indiana Jones that captivated audiences since 1981. Below I wrote an article where I described how the classic, charisma outfit of Indiana Jones became a standard issue of our military since 1898 during the Spanish-American War when Colonel Theodore Roosevelt with his Rough Riders charged up San Juan Hill in Cuba.
I hope this provides some historical significance to the sportswear we have selected to carry and the durability and wear these items provide you in all of your activities.
Inspiration for Indiana Jones' Leather Jacket/Khakis
Listed below are 14 benefits of sweating during your workouts Sessions:
Rejuvenates the skin.
Eliminates free radicals Improves blood circulation and oxygenation your skin and muscles. Deep cleansing of the skin.
Boost your heart health. Lower you risk of kidney stones.
Weight Control by turbocharging your metabolic rate.
Boost your energy and especially your mood levels.
Boost your natural immune system against diseases.
Promote better sleep. Reduce stress levels.
Anti-aging by keeping the skin looking younger and diminishes fine lines. Sweating challenges your body to act younger.
Similar to having tour own spa treatment for muscle recovery.
An important part of your post workout recovery is to shower off to prevent irritation of the skin of toxins that are lift on the surface of your skin ASAP. I use my shower as an extension to my fitness program with a COLD shower. Just like there are benefits of sweating during your workout, there are benefits from showering with COLD water:
Increase Blood Circulation.
Reduce soreness.
Boost weight loss.
Tightens and re-hydrates your skin.
Release anti-stress hormones. Increase mindfulness.
Strengthens your immune system.
For more information on the Benefits of a Post Workout  Polar Express Post Workout Shower.