The QATSPY® GOLFER'S Inside-the-Leather Sport Page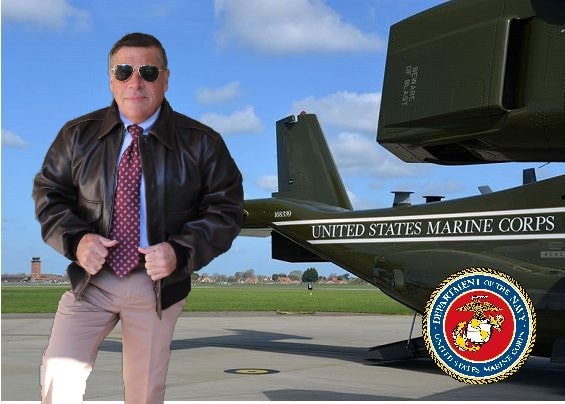 By: Charles W. Boatright
US WINGS® and THE QATSPY Would like to Honor Our National Treasure
National Treasures are often considered monuments and poetically penned documents that declare the basic tendons of our Great Country's principles. One of the main themes is proclaimed in most of these Treasures– of Life, Liberty, and the Pursuit of Happiness, including, and the basic right that all Men are created equal. These were not universally accepted ideas at the time that the Declaration of Independence was written, passed, and signed by the Continental Congress in July 4th of 1776.
What pen and paper declared can only be realized by the sacrifice of what was referred to as Minutemen, who later became the most effective military in the World. These Minutemen fought one of the World's strongest military forces for their Independence. Just a year before the Declaration of Independence was signed by 56 men, the Continental Congress in 1775 established three branches of the Military: the Army (June 14), Navy (Oct 13), and the Marines (Nov 10).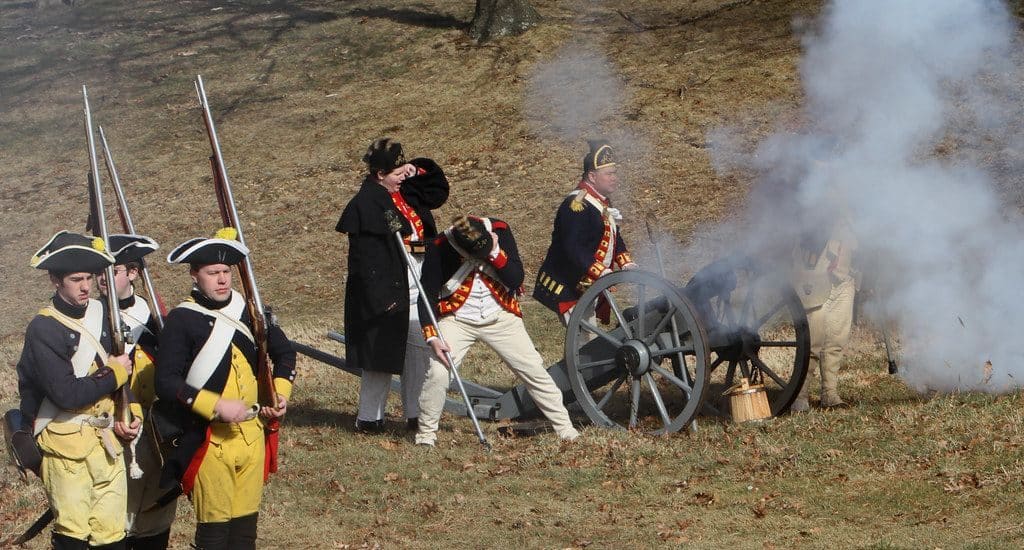 Their mission then, as it is now, is to support and defend the belief that all men are created equal, that they are endowed by their Creator with certain unalienable Rights, that among these are Life, Liberty, and the pursuit of Happiness. These U.S. soldiers, sailors, and marines believe and defended then, and still remain a guiding principle now over two hundred years later. Later, this would become a creed. Today, U.S. Soldiers, Sailors, and Marines raise their right hand and take an oath, "To the best of my Ability, I will preserve, protect, and defend the Constitution of the United States."
The Revolutionary that was a Revolutionary Idea
What was really revolutionary about their mission of the original G.I.'s wasn't fighting for a King or an Empire, but far more revolutionary idea– They were fighting for the idea that was penned on a piece of paper that We hold these truths to be self-evident, that all men are created equal, that they are endowed by their Creator with certain unalienable Rights, that among these are Life, Liberty, and the Pursuit of Happiness.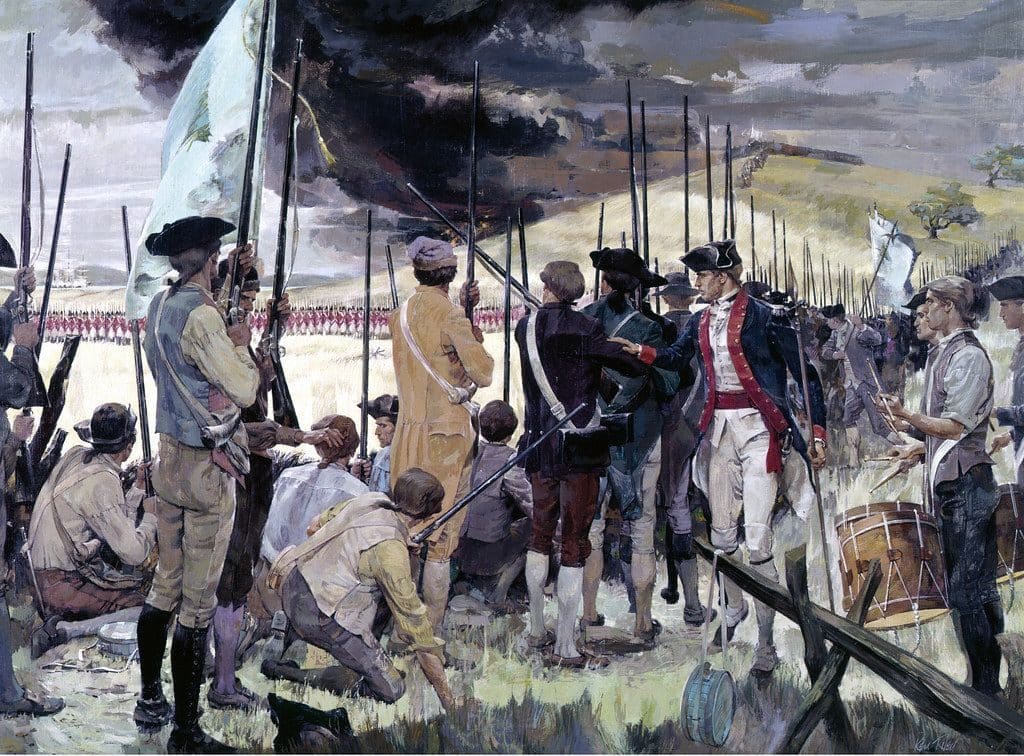 Our G.I.'s have put on the United States uniform, picked up a rifle and ammunition and answered the call of duty to commit themselves to a simple idea to oppose Tyrants, that are unfit to be the ruler of a free people.
Recognition of Their Service to our Great Country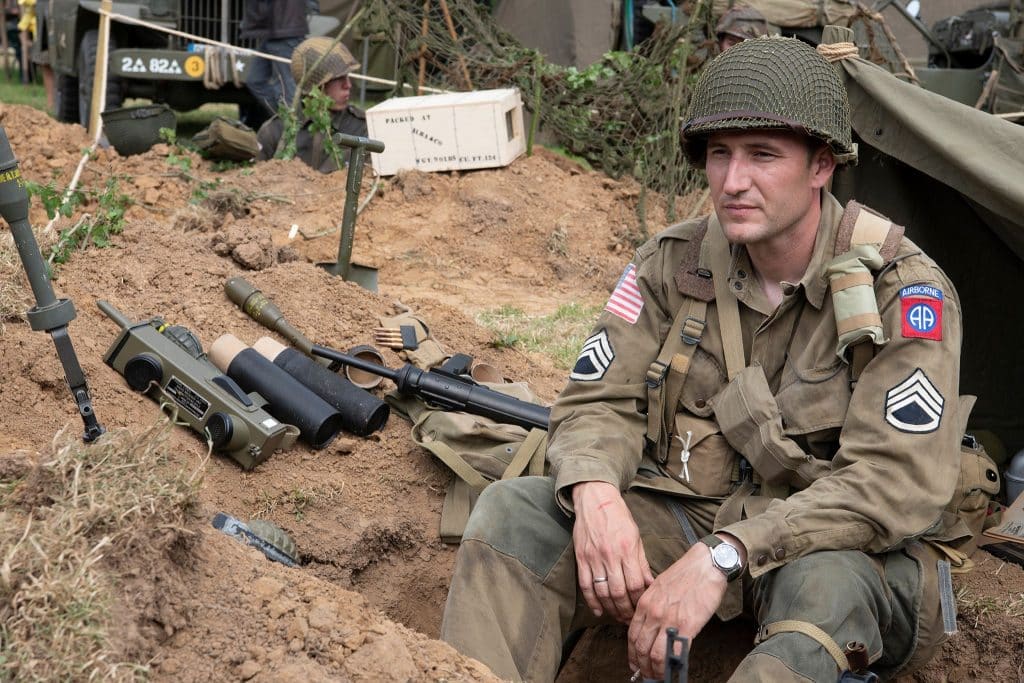 In June of 1944, just days after D-Day, June 6th, a grateful Nation offered up a measure to compensate for these G.I.'s for a heroic sacrifice they made. Congress and President Franklin Roosevelt passed and signed into law the G.I. Bill. One of the many benefits that are included in the G.I. Bill is the assistance to these G.I.'s to be able to attend college or Technical College. For many G.I.'s, they were the first generation of their family to attend college or Technical College. This is another reason why these G.I.'s became known as The Greatest Generation.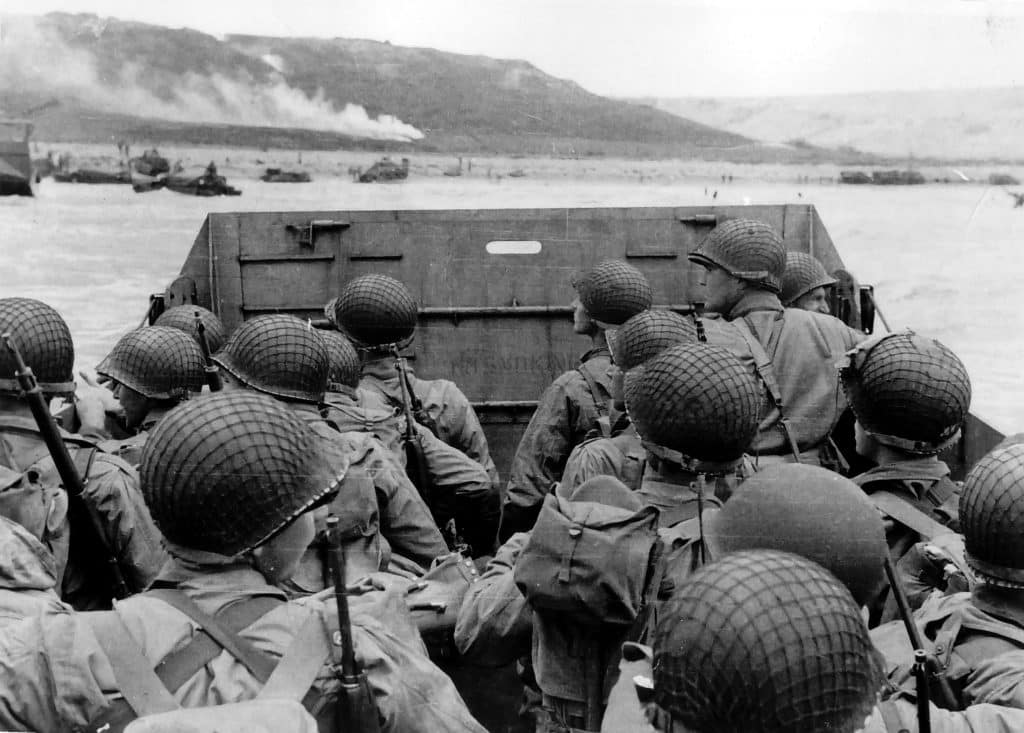 They put their commitment, hard work ethic, and discipline, with breaking ground technology that these G.I.'s learned attending College, and created a generation this World has never witnessed before.
The Benefits that we as a country reaped from this G.I. Bill can only be measured in exponential terms that are astronomical as we are still reaping this today. These G.I.'s didn't just won a war, but they fueled one of the explosive economies in American History and broke barriers in science and medicine, just like the G.I.'s from Korea and Vietnam did. The Vietnam G.I.'s especially helped develop new tactics to help us fight the new era-battles we face now.
G.I.'s have continued to offer their services to defend our Great Country over all its wars, including Korea, Vietnam, Iraq, Afghanistan, and now Syria. We were given just a glance into their capabilities recently in Syria with the raid on the Abu Bakr al-Baghdadi compound.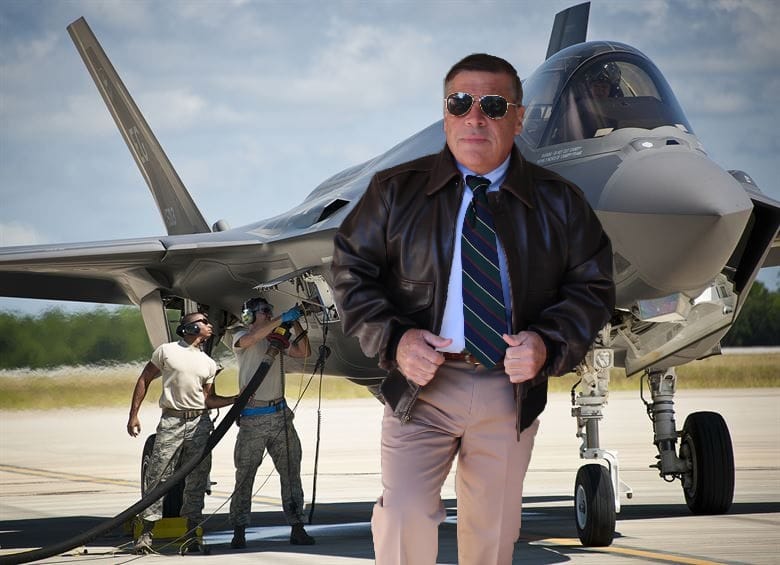 You Can Recognize Your G.I.'s on Veterans Day
US WINGS® and THE QATSPY® Apparel Company are offering the A-2 and G-1 Cape Buffalo Flight Leather Jackets that can be personalized with a Company or Organization's Insignia and Logo. This personalized leather fight jackets also can include names and biker rocker patches that can be professionally sewn onto the back panel, as shown below.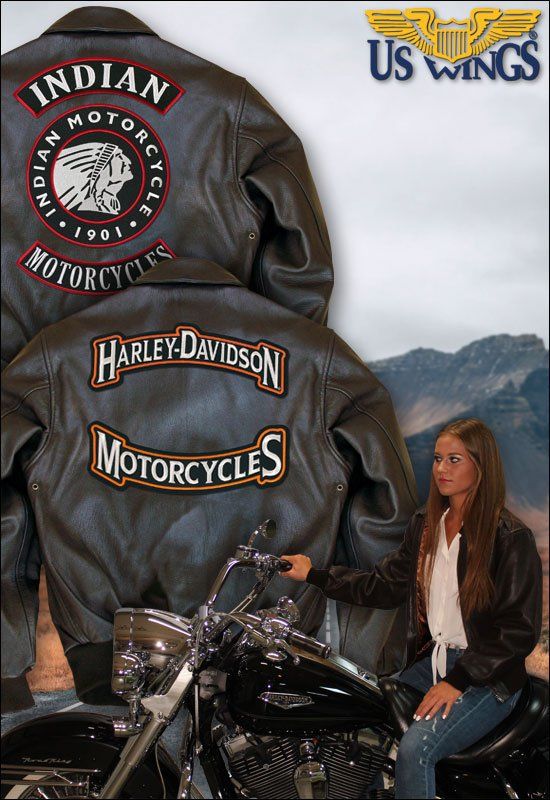 The Cape Buffalo leather is some of the toughest leather in the world that also has that Old-World antique look and feel that a G.I. would enjoy wearing. Not just to wear, but to represent his or her service to our Great Country. It will be your Veteran's go-to jacket, ten-months out of the year. The A-2 and G-1 Jacket is a great way to recognize your Veteran's and G.I.'s service, everywhere their adventures take them.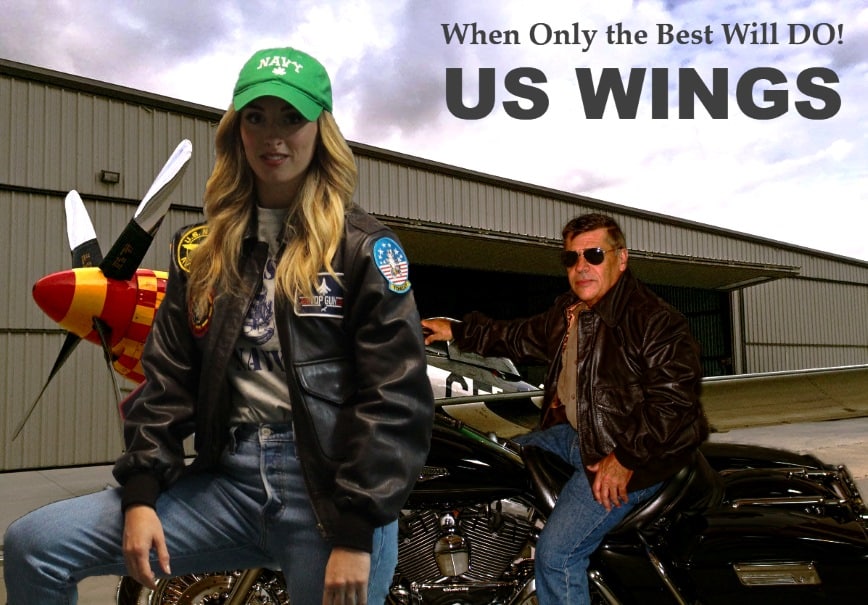 We have a large inventory of military patches and insignia that can professionally be sewn onto your A-2 or G-1 Flight Jacket, as shown below.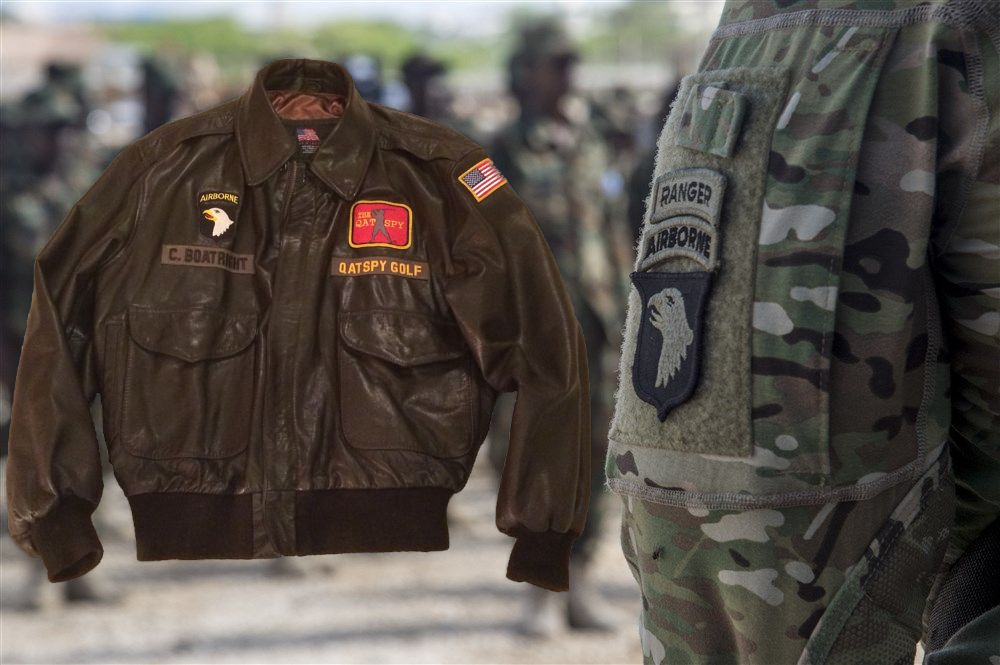 The Cape Buffalo Jacket is Even Tough Enough for Walt Disney World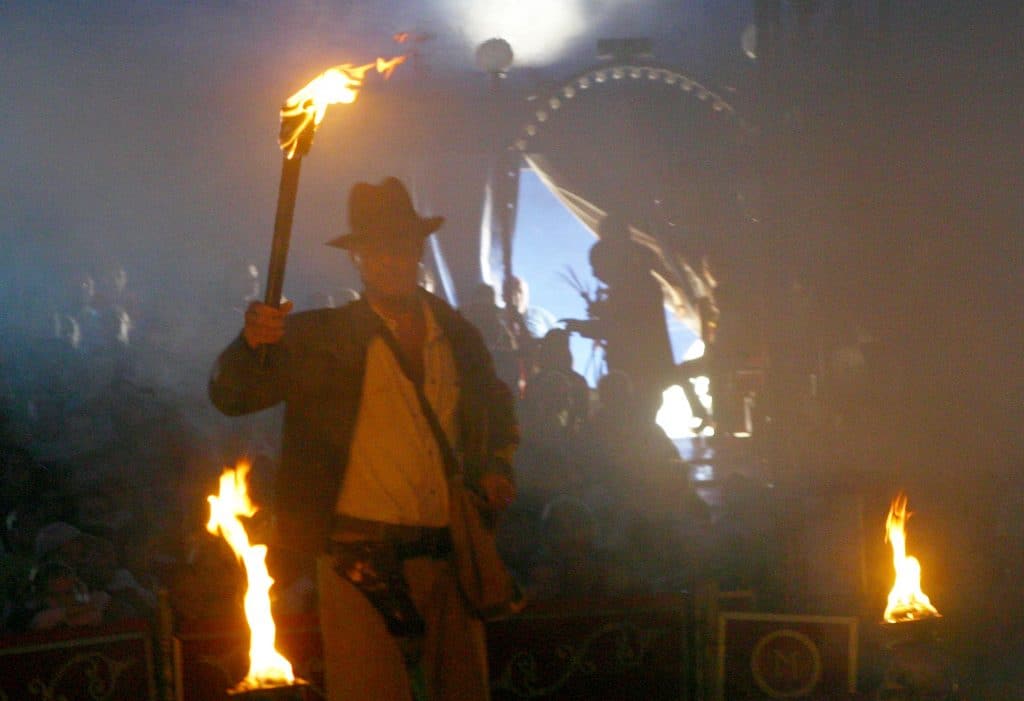 Use the Image of Indiana Jones above to read more about the Indy-Style Cape Buffalo Leather Jacket, the same one supplied to Walt Disney Word.
The US WINGS® Indy-Style Jacket appears in the daily production of the Indiana Jones Epic Stunt Spectacular, seen by thousands each month. This jacket is authentic and durable enough to meet the stringent demands of Walt Disney World. The Indy-Style Leather Jacket, along with the A-2 and G-1 Cape Buffalo Flight Jackets, will meet your high standards. Both the A-2 and G-1 Flight Jacket meet all U.S. Military specs. US WINGS and THE QATSPY furnish these two jackets to all five branches of the U.S. Military. These are genuine Military Flight Jackets that will meet your function and fashion demands.
A-2 Cape Buffalo Leather Flight Jacket (Below): Issued to the U.S. Army and Air Force: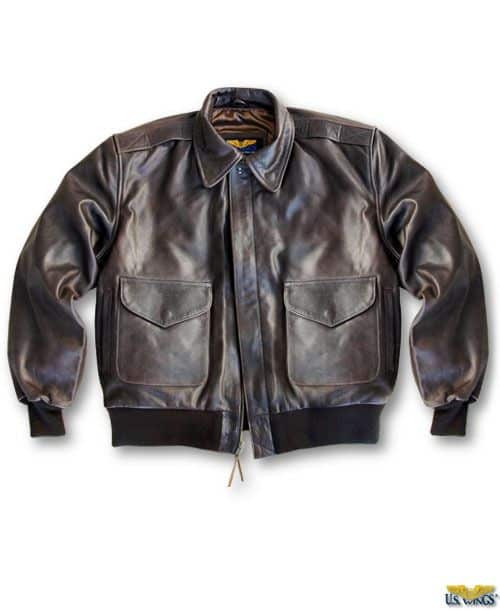 G-1 Cape Buffalo Leather Flight Jacket (Below): Issued to U.S. Navy, Marine Corps, and Coast Guard.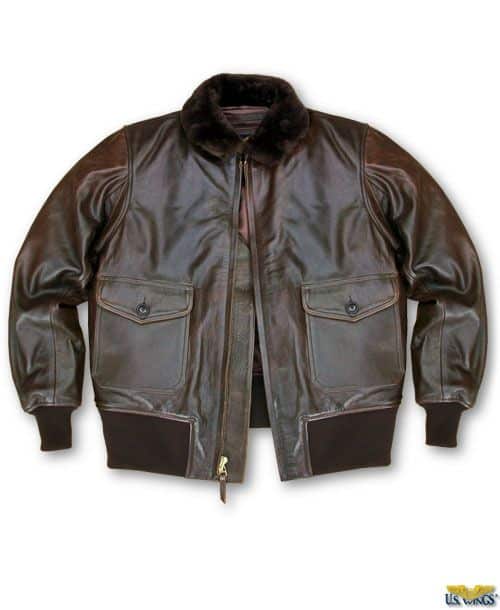 Order Yours Today for yourself and/or your Veteran for Veterans Day, and for the Holiday. Great for those Holiday parties with friends and family. Below are the links to THE QATSPY® Apparel Online Store: Use the images above to link with THE QATSPY Online Store.
Purple Heart A-2 Leather Jacket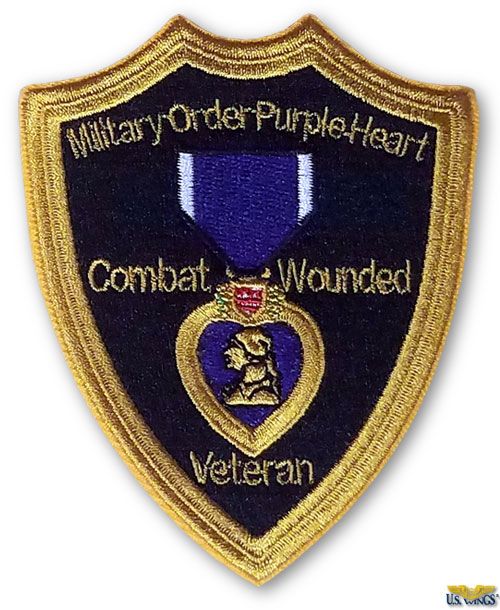 We also offer the Purple Heart Leather Jacket, with an option of the Purple Heart Certificate to be sewn in the inner lining of these jackets. Any Family member of a Purple Heart Recipient can also buy and wear these flight jackets.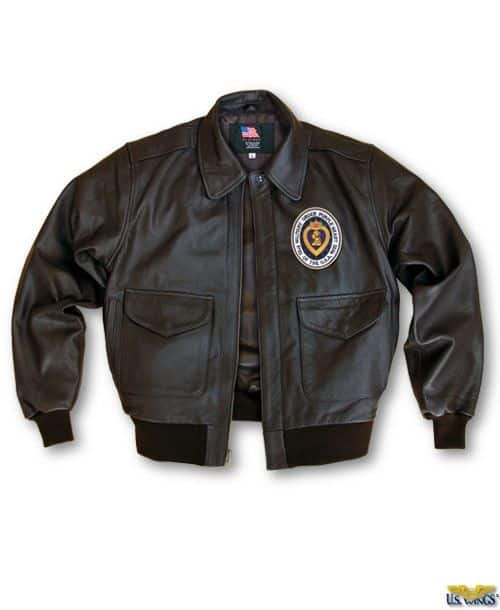 Please select the interior lining Purple Heart Certificate image below to order your certificate to be sewn on to the back inner liner of your jacket. You will be asked to supply either a color copy or a color scanned copy of your certificate to US WINGS. DO NOT send your original certificate to US WINGS. After you complete your order, please contact US WINGS to provide your ORDER No. of your JACKET, and place that ORDER No. on a cover sheet that you will be sending in to US WINGS:
US WINGS Purple Heart Certificate ■ 561 E. Hines Road ■ Hudson, OH 444236 ■ PH. 1-800-650-0659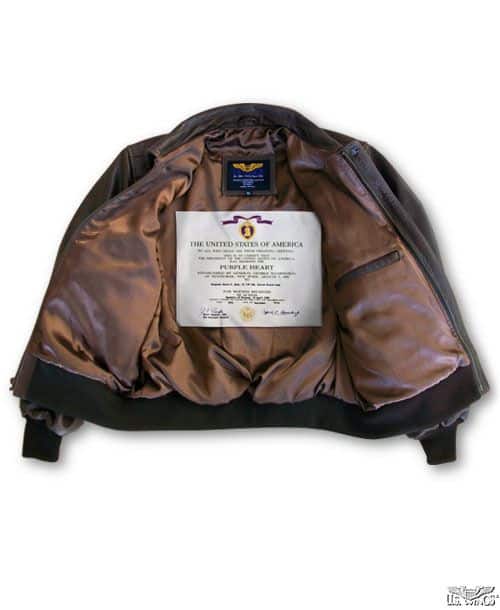 Sponsored by THE QATSPY® APP Q-Athletic Training Sports Performance Yankee Apparel Store.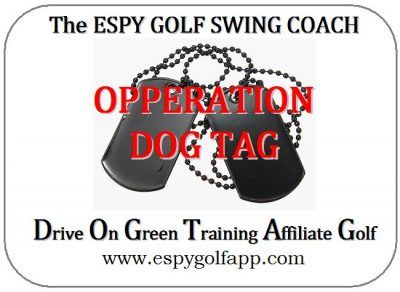 VETERANS GROUPS INSIDE MISSISSIPPI ONLY– I can also travel to locations inside Mississippi FREE of charge to make presentations and to provided Instructional Training and Demonstrations on OPERATION DOG TAG and the CHAMPS Golf Swing Technique.
VETERANS GROUPS OUTSIDE MISSISSIPPI ONLY: For traveling outside Mississippi to make presentations and to provided Instructional Training and Demonstrations on the CHAMPS Golf Swing Technique. To Veterans Groups, I can do it if organizations make and cover the cost of the travel and make the arrangements to and from the venue, for Veterans Groups Only.
CORPORATE MEETING & OUTINGS For all other groups and/or organizations like corporate meetings, outings, and/or speaking engagements there will be a $400.00 FEE plus covering the cost and make the travel arrangements to and from your venue. Travel expenses are waved for designations inside Mississippi. For contact information please call 1-888-514-1228.
THE QATSPY® Apparel Company also offers the TOPGUN CWU-45P Nylon Flight Jacket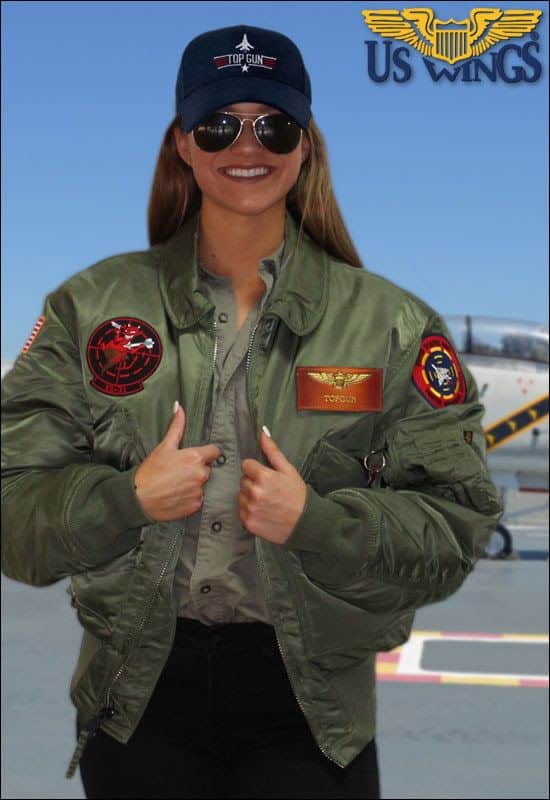 The CWU-45P TOPGUN Nylon Jacket with Harley-Davidson Rocker Patches on the back panel.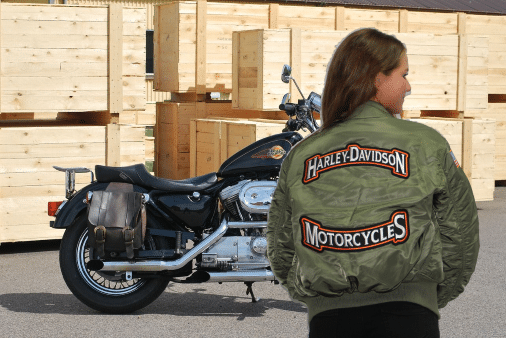 THE QATSPY GOLF also offers the Coach's Film Room with affordable Downloads under $25.00 and FREE YouTube Videos like the BUNT-RAP-Type Golf Swing Technique.
THE QATSPY GOLF Coach's Film Room
THE Cleaners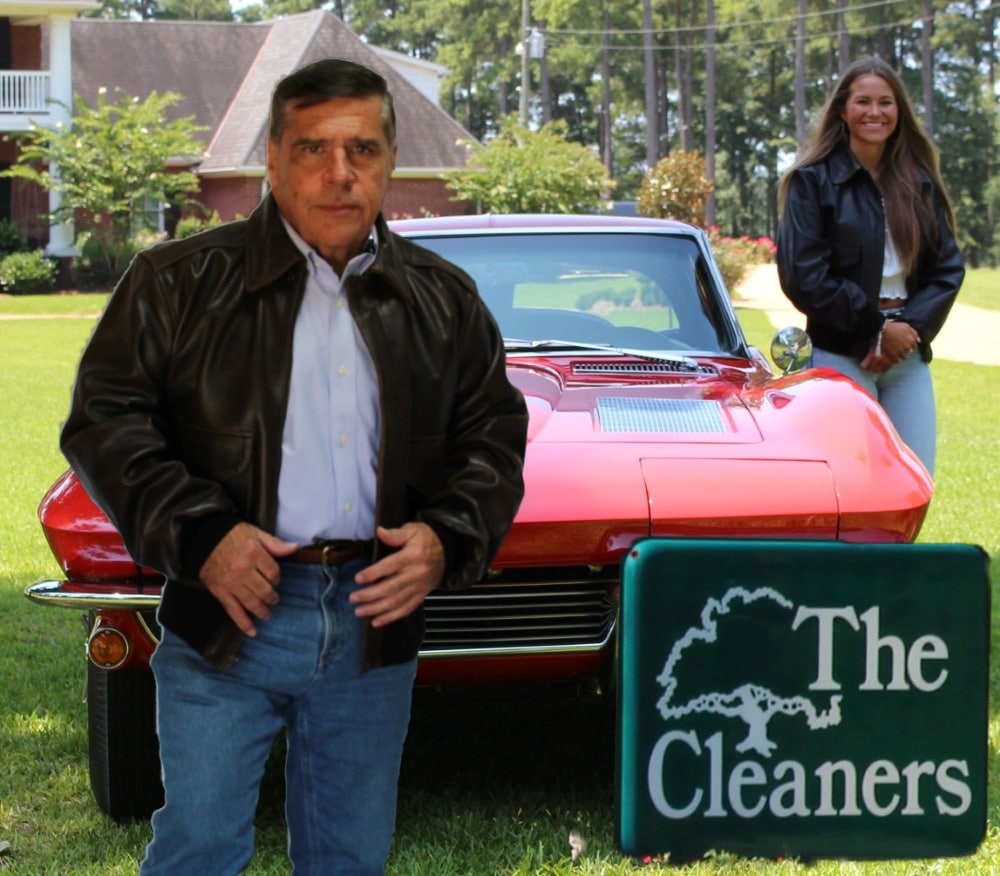 1689 Old Fannin Road | Flowood, MS 39232 | Phone No.: (601)992-5085
I personally depend on the expert and professional dry cleaning service from THE CLEANERS® for that nice, fresh, starched look that holds under the scrutiny of the camera lens in photo sessions and training videos that I do.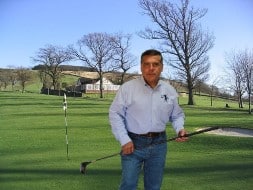 My Button-down Oxford shirts and pants having that starched look help to represent my business, THE QATSPY®, very well. I can't afford to have wrinkled or untidy shirts or pants to wear during my training videos or photos sessions, where I model my line of US WINGS® Leather Jackets that I carry in my Online-Store.