The QATSPY® GOLFER'S Inside-the-Leather Sport Page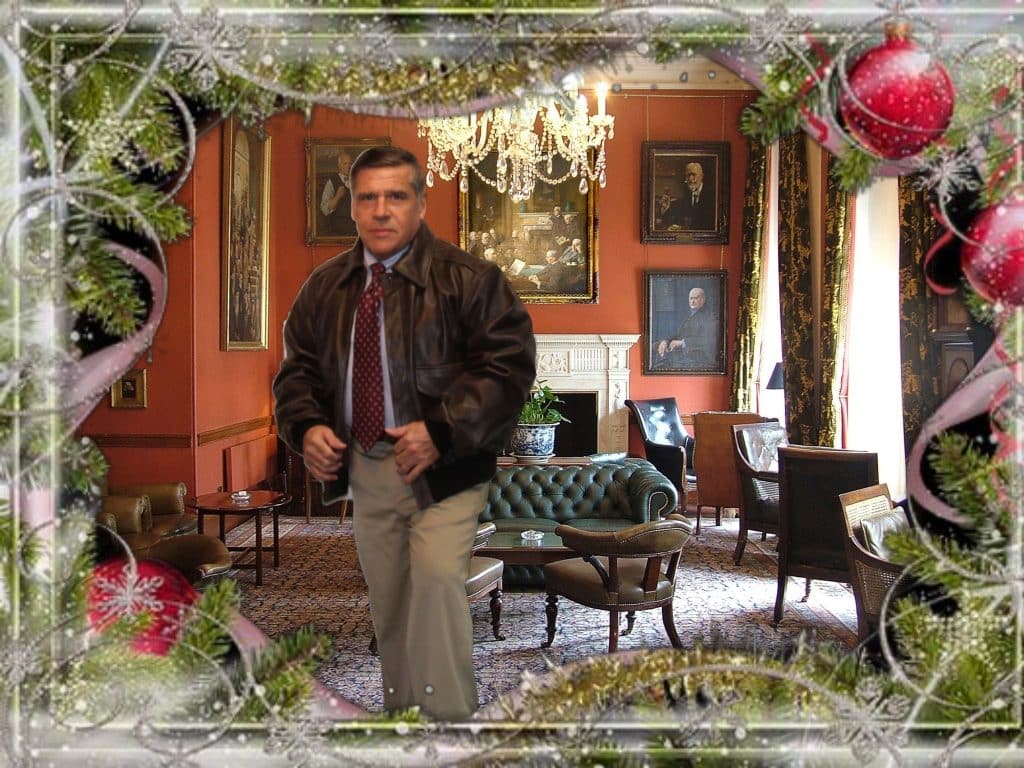 With FREE SHIPPING
A Perfect Christmas Gift with Distinction, for that Person with Impeccable Taste
There are very few Christmas gifts that fit the classic definition of Form and Function, and that have incredible Fashion for any occasion. The US WINGS® line of jackets are the quintessential jackets that fit all three of these classifications. The line of US WINGS® jackets is a perfect fit for that person who wants distinction and that also has impeccable taste.
The US WINGS® line of jackets offers the protection needed throughout the year and for those special occasions, where an ordinary sports jacket doesn't make that distinction needed in business. THE QATSPY® carries a line of US WINGS® jackets that are nylon and also classic Old-World leather.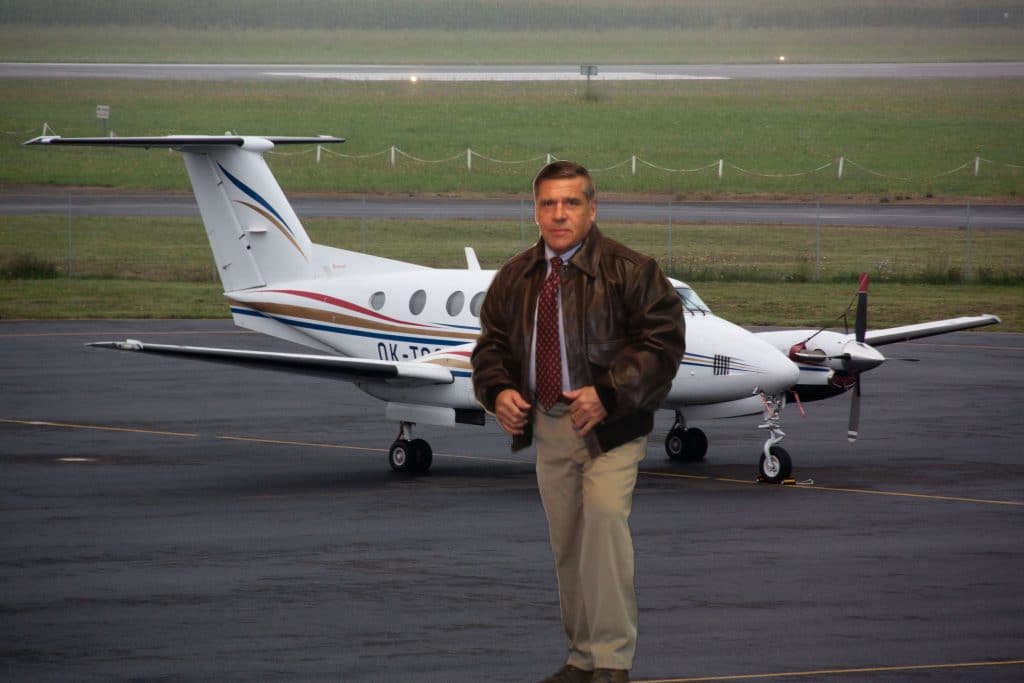 Our Leather jackets that include the military spec A-2, shown above, and G-1, Indy-Style, and the motorcycle jackets are made from the toughest leather in the World. These leather jackets provide the wear of tough leather, but with the comfort and classic style needed. This is the same image that Harrison Ford portrayed in the Indiana Jones Movies. You can't beat that Indy-Style Jacket, with those military style khaki pants. When needed, a Button-down Oxford shirt with tie can complete the ensemble for those high-profile business meetings.
US WINGS® The Perfect Business and Leisure Jackets
When representing my company, THE QATSPY® Apparel and Sporting Company, I wear my A-2 Leather Flight Jacket and khakis with a tie. I'm called on to make presentations before church groups, schools, corporate seminars, and Veterans' groups on my ESPY Palmer Golf Technique. Golf is a great sport for Veterans who are returning home from deployment.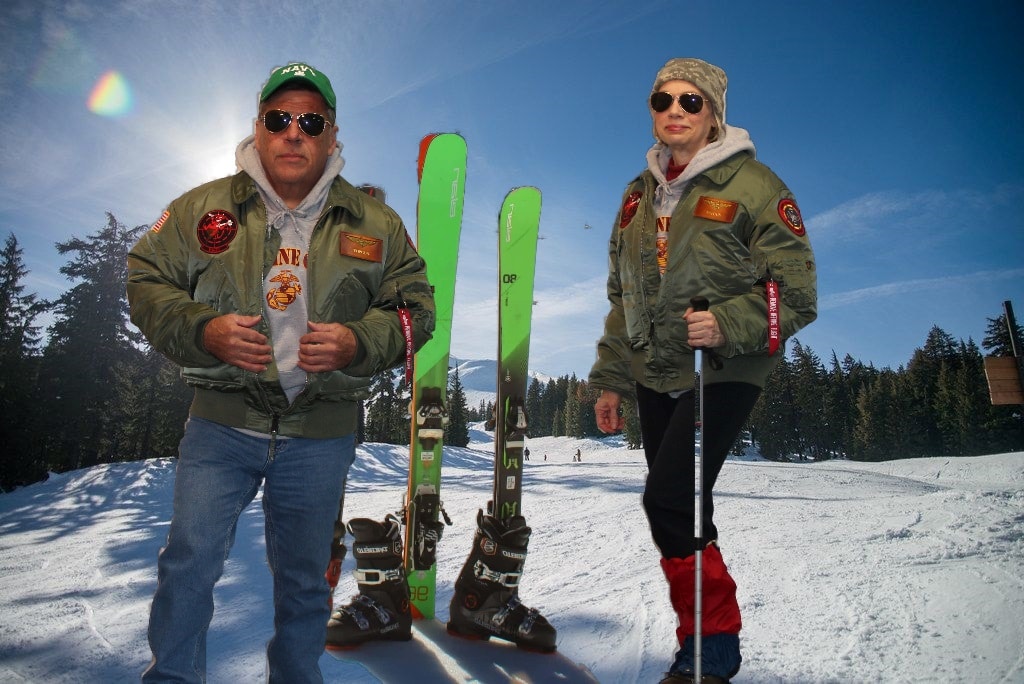 We also carry the military style CWU-45P Nylon Jacket, which is great for various outdoor activities. We even carry ours nylon jackets to the slopes, like we did recently to Winter Park, Colorado, to Arapahoe ski lodge to meet with a Veterans group. The CWU-45P Jacket makes a perfect ski jacket that we use for cross country skiing. Due to my injuries, I'm restricted to just cross country.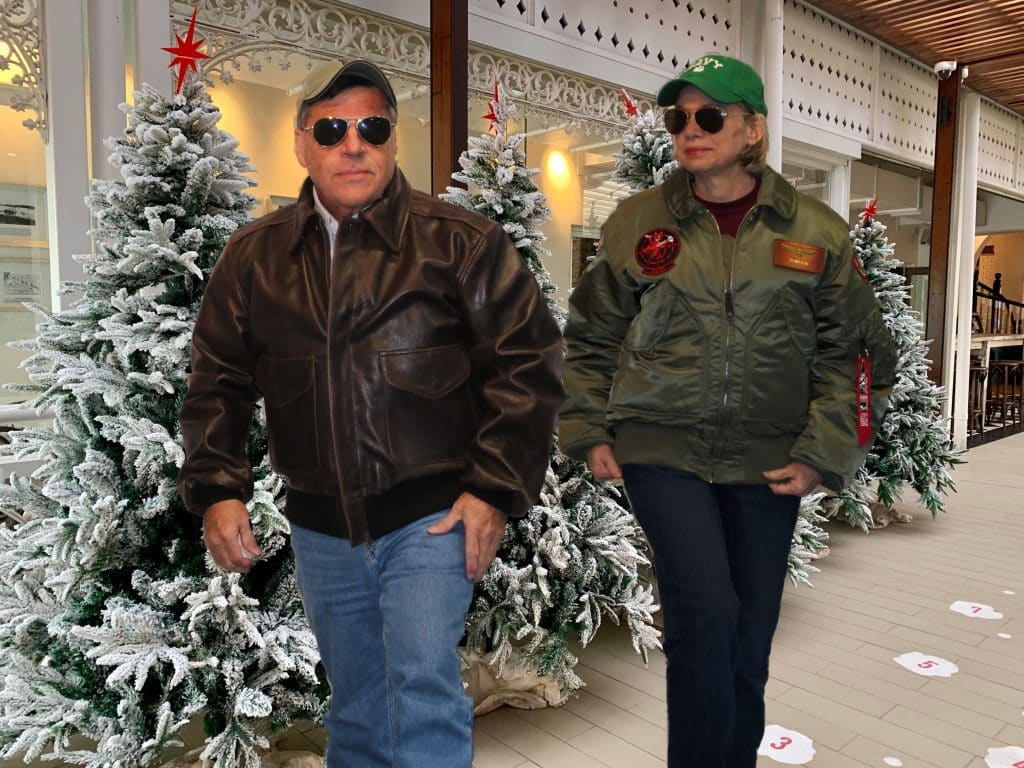 This Holiday season, you can't beat either the Leather A-2, G-1, Indy-Style, Biker's Jacket, or the Nylon Flight Jacket for you or your loved one who has discerning and impeccable taste.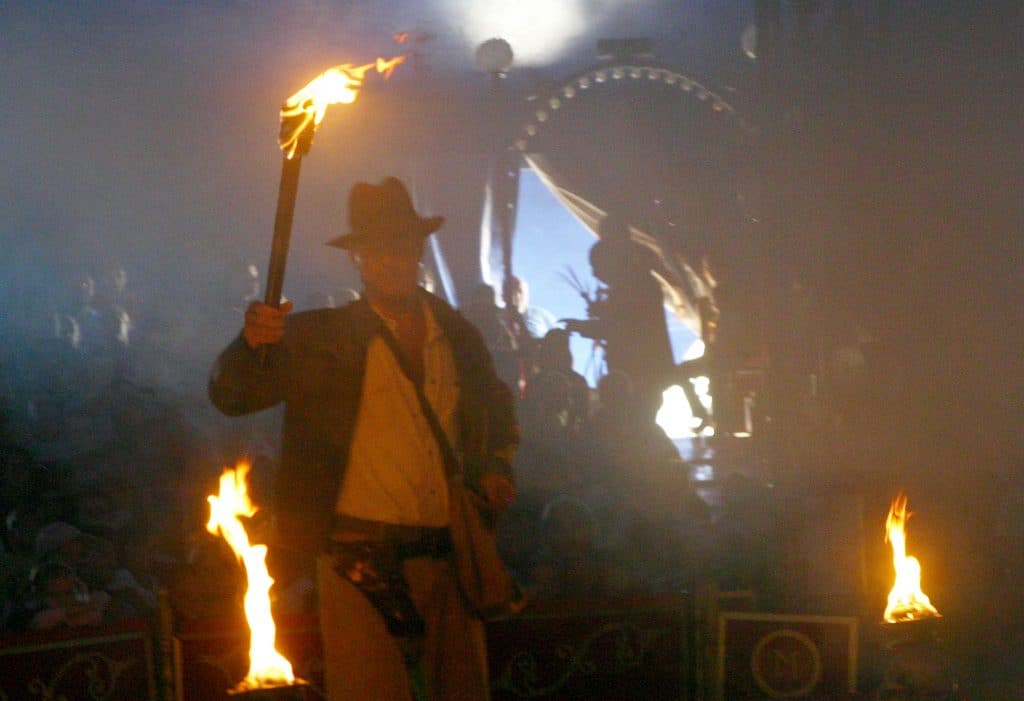 Just to indicate how durable and authenticity of the US WINGS® Jacket is, we provided to Walt Disney World the US WINGS® Indy-Style Jacket for their daily production of The Indiana Jones Epic Stunt Spectacular, and to several movies productions, including Behind Enemy Lines. See the trailer below for this movie. If it is tough and authentic enough for Walt Disney World and Hollywood to use, it will meet your high expectations just as well for that perfect Christmas gift.
US WINGS® has carries both the G-1 and the CWU-45P jackets that will be in the TOPGUN 2 movie that Maverick wears. Both jackets have the authentic patches that will appear in this move.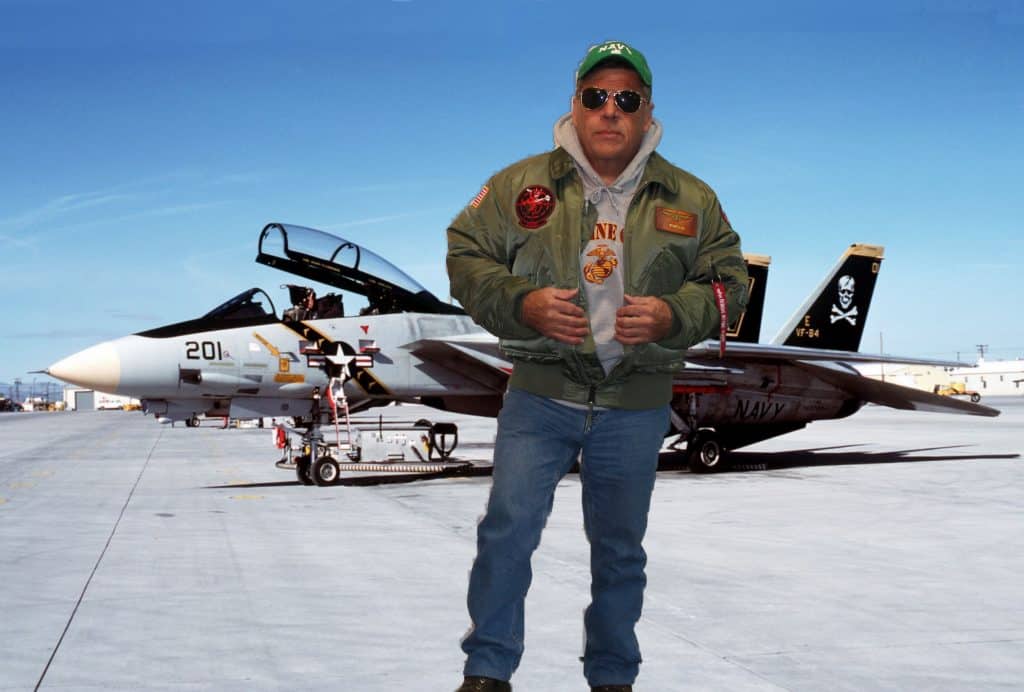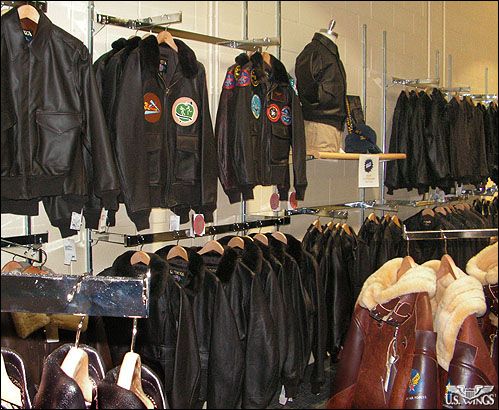 You don't even have to leave your home or office to shop for our line of US WINGS® Jackets, just click on the US WINGS® store image above. And we have FREE SHIPPING with all our Jackets. You can even personalize your jacket with company, organization, or military insignia like I have for one of my A-2 Leather Flight Jacket, shown below: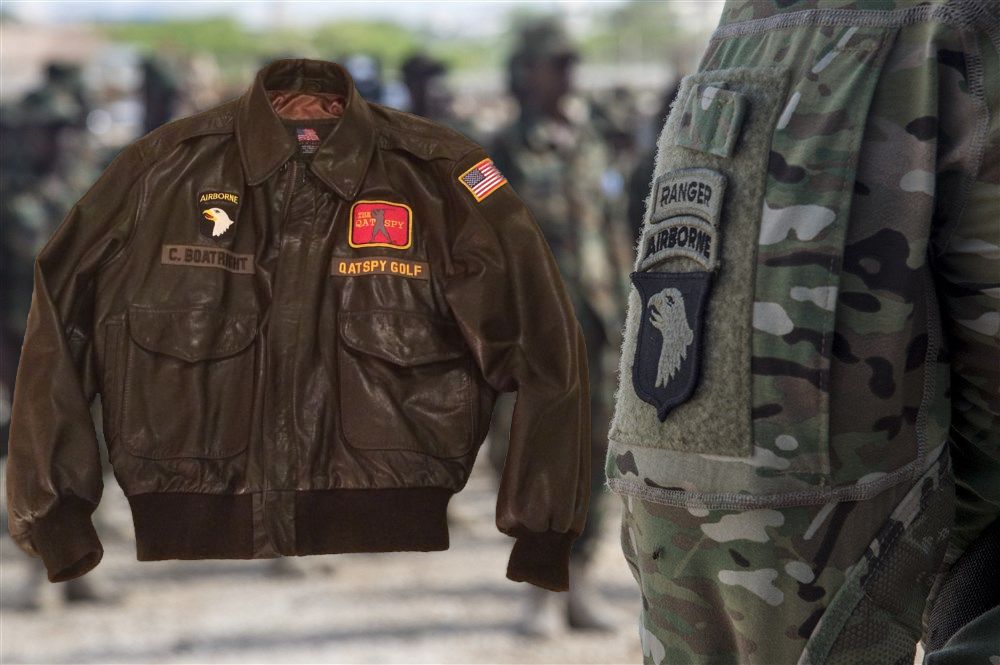 You can also have either the Harley-Davidson or Indiana Motorcycle Rocker Patches professionally sewn on to the back panel of either the A-2, G-1, Indy-Style, Biker's, or the CWU-45P Nylon jacket, shown below: