THE QATSPY® Yankee Performance Sports Training & Apparel Quarters An Authorized Dealer & Distributor for US WINGS®
Click image below to review my DEL-Rx Age-Defying Fitness Program: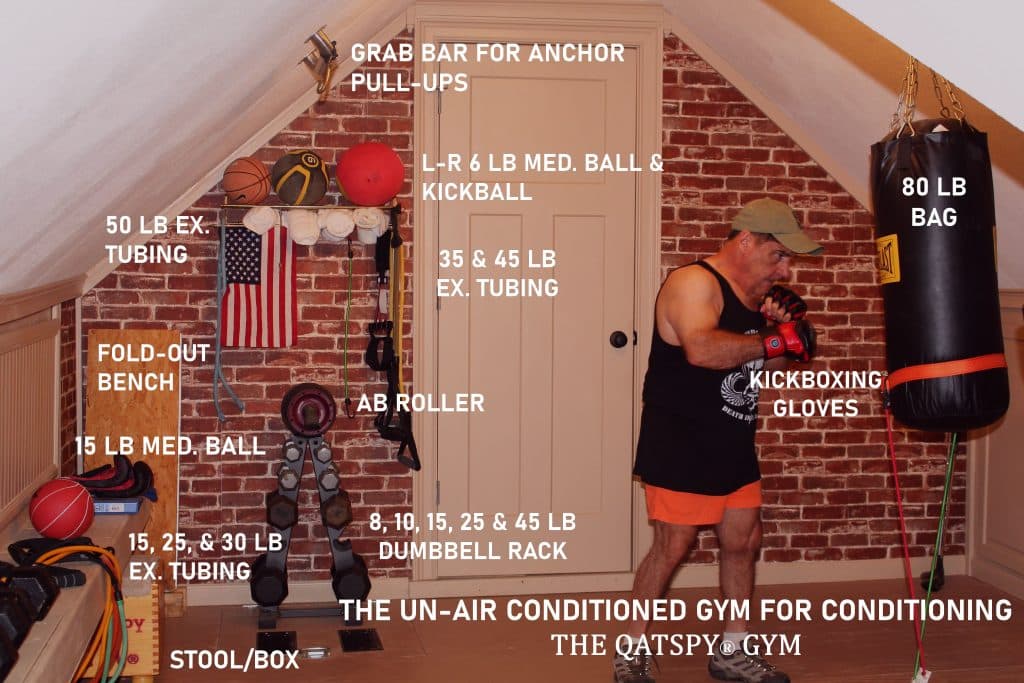 By: Charles W. Boatright
TRUE GRIT ULTIMATE HOME GYM FITNESS: Ultimate Strength/Conditioning Home Gym for Those wanting an Age-Defying Fitness and Active Lifestyle
The conventional wisdom on gym workouts has gone through a dramatic paradigm shift, not just with the fitness profession, but the medical and the financial professions, as well. There is good reason for this, as we are looking beyond our professional careers and rethinking the retirement years. Here's THE QUESTION– Why work for 35 odd years at a job doing what you HAVE to do; to only retire and be limited on things you WANT to do, like making your hobby a second career?
I'm very familiar with Einstein's definition on INSANITY; but the real INSANITY is working 35 odd years, doing what you have to do; to retire and find you're limited on what you can and want to do. Just like the effort you put into your financial planning in your IRA or 401(k) program, the same effort should go into your fitness program. If you are just starting your career, start an IRA or 401(k) Program, especially if your employer match a percentage of your contribution. Make your contribution direct deposit.
Your fitness program should include a Strength/Conditioning component, the compounding component is conditioning. Just like your IRA or 401(k), the earlier that you start a fitness program, the better results you can expect to have later in life. Below, I'm posing for an AB Challenge after we did a photo shoot for our Fall Fashion Apparel.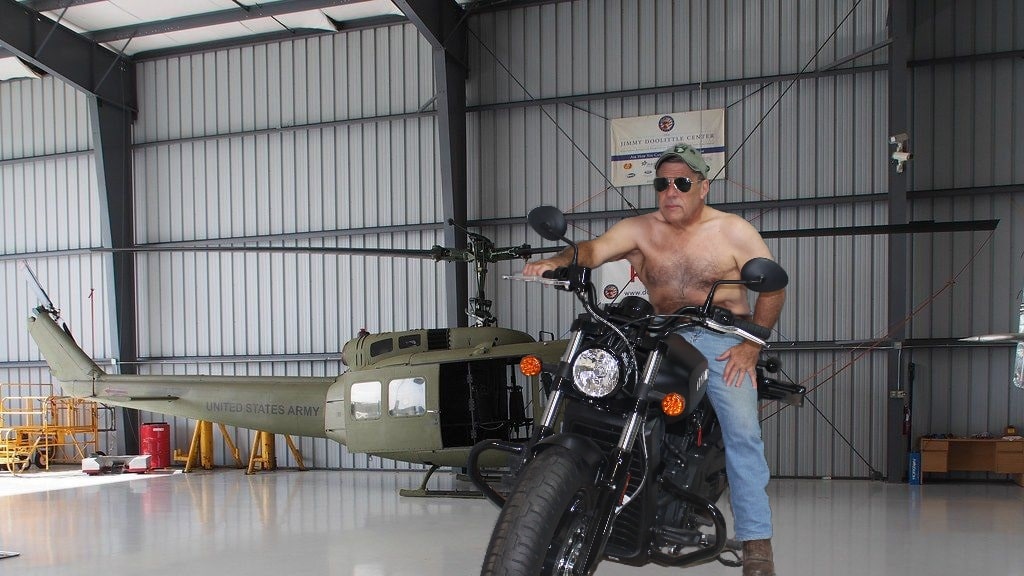 You've heard of compound investing; well, Strength/Conditioning is to Fitness as compound interest is to your investing, especially if you invest in equity stocks and funds. Believe me, the decision that I made at age 18 to start a couple of equity mutual funds has paid off for me being able to retire at age 56 to start my sports training and apparel company that I enjoy operating to help others in their golf game and health/fitness. I started a Strength/Conditioning workout when I was 12- years old.
Compound Investing, The TRUE GRIT of a Home GYM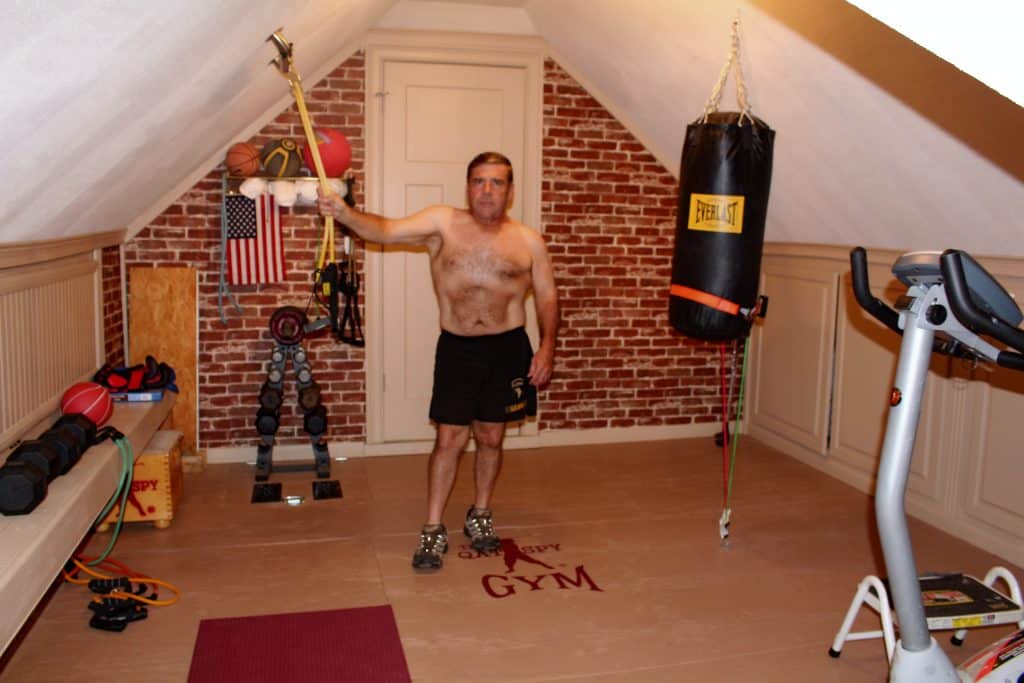 The best compound investment that I'd ever made was renovating a 12 Ft. x 10 Ft. attic space that is next to my home office into a home gym. I was able to complete this project in December of 2019, right before the COVID-19 Pandemic outbreak. I used to work out in my office space that is heated/cooled, above, but when I moved out into my Ultimate Home GYM, shown in the feature image, I saw significant health improvements with in weeks.
For your reference, I have listed all the equipment on the featured image that I use in my Ultimate Home GYM along with my stationary and mountain bicycles shown above.
The term TRUE GRIT is derived from the fact that my Ultimate Home GYM is NOT air- conditioned or heated by design. There is evidences that exercising in a gym that isn't cooled allows a person to sweat at a higher rate while working out. Not only is my GYM not cooled, it was formally an attic space where temperatures reached as high as 125 degrees. The only thing that I did to control the heat was to insulate the walls and ceiling. This keeps the summertime temperatures coming from the roof down to around 105 degrees, with a Heat Index of 127 degrees.
So What is the Compound Effect of The True Grit Home GYM
I was just focusing on adding a Strength/Condition element to my fitness program in my Ultimate Home GYM, but what I didn't expect to gain, in addition to Strength/Conditioning, was a natural skin conditioning. This was a different type of conditioning than what I was expecting. Not even skin care cream in tubes or jars can deliver such results that I have experienced. My TRUE GRIT Ultimate Home GYM also rejuvenated my skin. I didn't just drop years, in addition to inches off my waistline, I dropped decades of the appearance of my skin.
Below, I was called back in to help ENTERGY in Transmission lines after the aftermath of Hurricane Ida. I worked as a Grid Engineer for 33- years with ENTERGY and this is my 34 hurricane that I had worked. I'm working with the same line crew that I did when I worked in Mississippi with ENTERGY. I always enjoy working with my linemen brothers. This area where this photograph was taken was just west of the Jean Lafitte National Historical Park and Preserve and east of I-310 south of Laplace. This is a double circuit 115kV Line.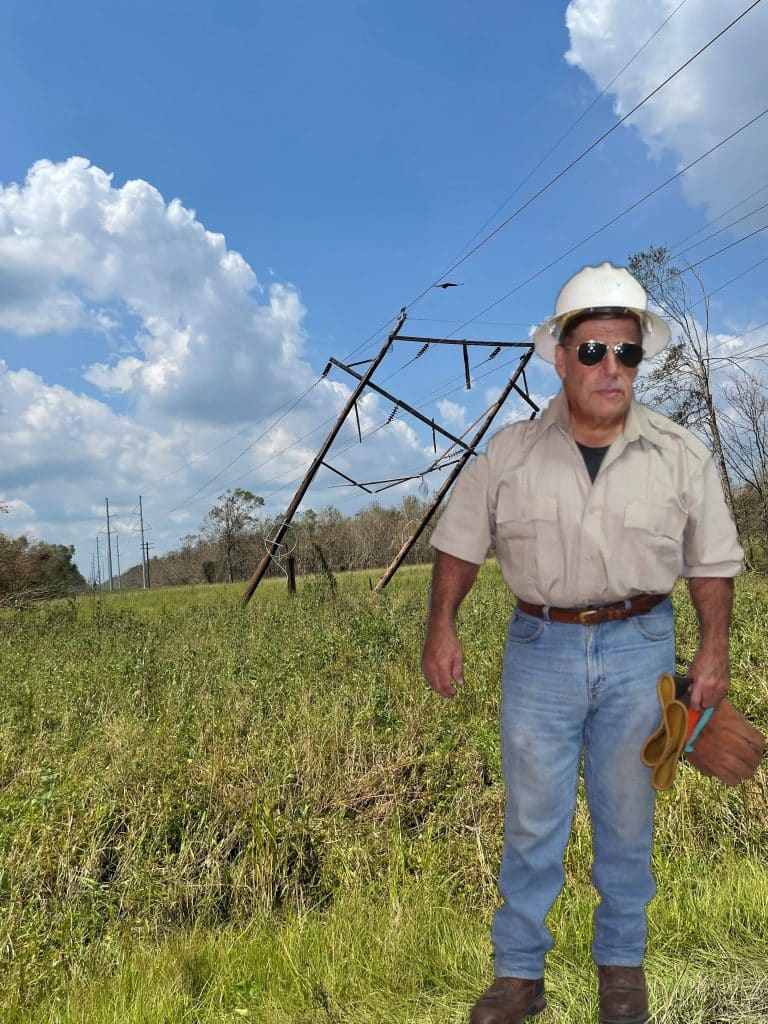 Talking about COVID-19 Underlining Conditions
From data from Louisiana for the month of July 2021, 63% of the underlying deaths from COVID-19 were individuals that had Hypertension, 37% were from Diabetes, and 28% had heart disease. The fifth cause of death from COVID-19 was obesity at 22%. I listed below all of the categories of underlying COVID-19 Deaths in Louisiana during the month of July. What is disheartening is that these underlying causes can be prevented, in most cases, and managed, in some cases.
27% due to Hypertension
18% Diabetes
12% cardiac disease
11% Neurological
09% Obesity
09% Chronic Kidney Disease
07% Congestive Heart Failure
04% Pulmonary
02% Cancer
02% Asthma   
From the Data Center
NOTE: I calculated the percentage for each cause based on 100 percent Totals.
The true benefit from what I call my DEL-Rx Fitness Program is that I'm not on any type of prescribed medication at age 64. The biggest underlying cause of COVID-19 deaths is what I monitor on a nightly basis for the past 10 years. Below is my normal blood pressure reading: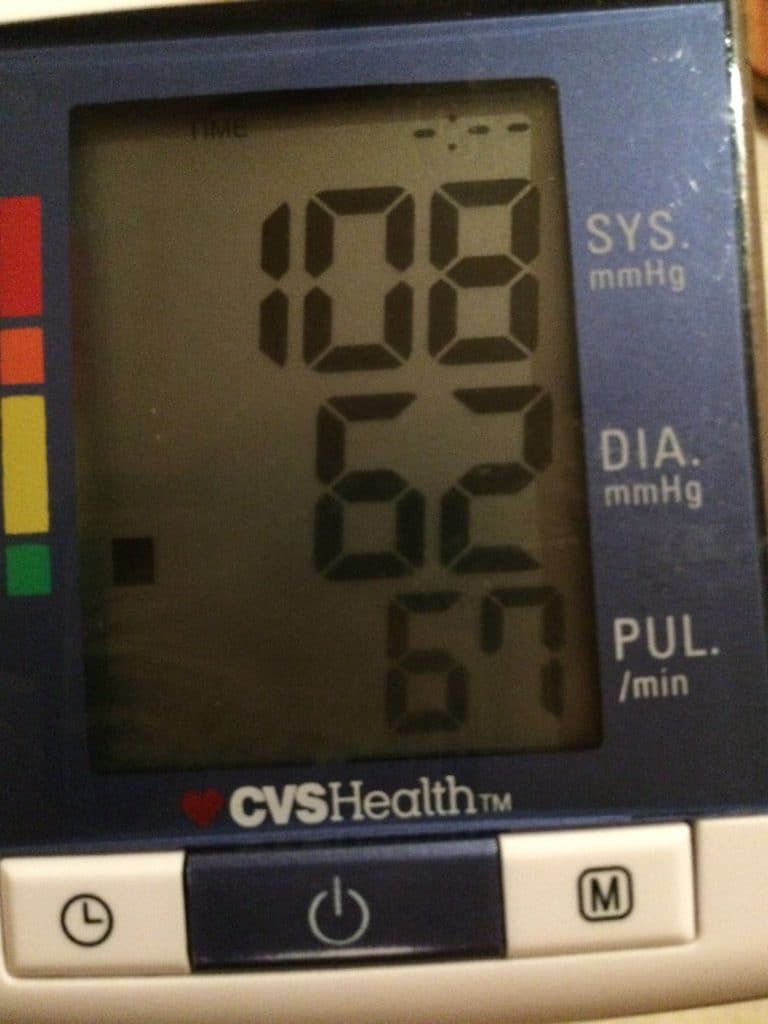 OUR FALL FASHION from THE QATSPY®
Yankee Performance Sports Training & Apparel Quarters
THE QATSPY® FALL Collection of Authentic A-2 and G-1 Leather Flight Jacket that includes the Indiana Jones Leather Jacket like the one that appeared in the movie: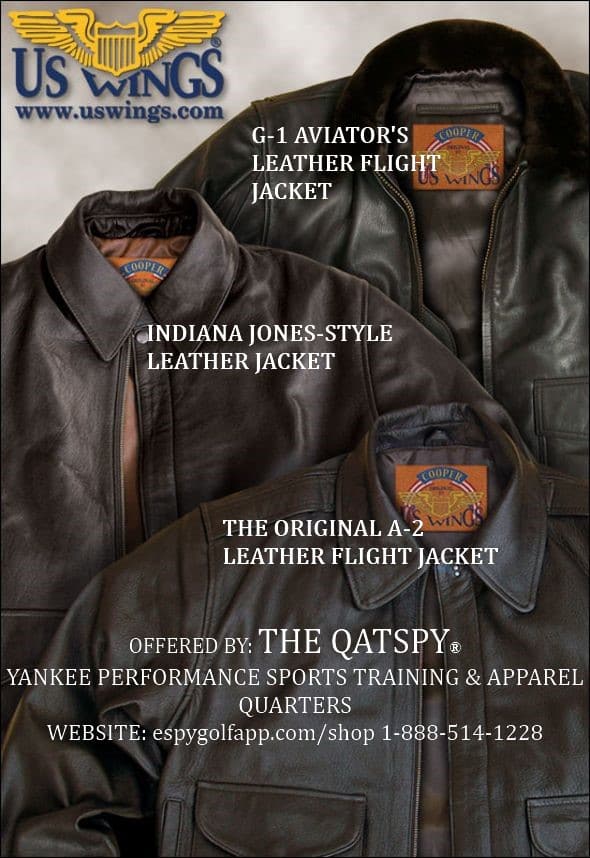 THE QATSPY® TOPGUN 2 Movie Aviator's Jackets like the ones that MAVERICK (Tom Cruise) will be wearing during this movie: