THE QATSPY® Yankee Personal-Style Traditional Apparel Quarters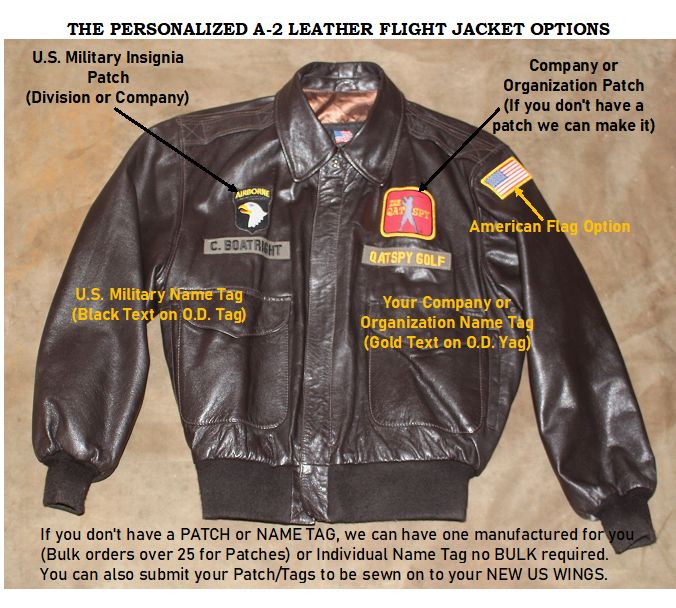 By: Charles W. Boatright
THE QATSPY® Personalized A-2 Leather Flight Jacket Recognizing the Efforts of Individuals, Companies, Organizations as Essential Workers
QATSPY® is an authorized dealer for US WINGS® that provides options to individuals, companies, and organizations to personalize the authentic A-2 Leather Jacket. The iconic A-2 Leather Flight Jacket is without a doubt one of the most recognized iconic symbols of American spirit worn by pilots and elite paratroopers during World War II that recognizes the Essential Workers and service personnel.
Both pilots and paratroopers alike sewn patches onto their flight jacket to identify their squadron, company, and units that are still carried on by all six branches of the U.S. Military. Who can forget the movie TOP*GUN, where pilots wore their flight jackets with distinction and pride, both on and off duty.
This leather jacket is a great method to recognize your company, organization, and/or your service to our country in providing essential services during a pandemic. Wherever you wear the A-2 Leather Flight Jacket, it draws more attention that any advertisement in any TV or Radio media can. And what makes this A-2 Leather Jacket even more unique is that it comes with its own spokes person that knows the products and services that your company or organization provides. Word of mouth still remains the best way to inform and influance the public.
The A-2 Leather Flight Jacket is better than having a neon sign to attract interest to your company or organization. Just have plenty of business cards available to hand out to the public.
We offer a variety of military divisions and unit patches with embroidered name tags that can be professionally sewn on by our craftsmen. We also offer two vintage motorcycle rocker patches that you can have sewn onto the back panel of the A-2 Leather Flight Jacket or the Indiana Jones-Style Leather Jacket. Another option is to supply your own patches, logos, and name tags that we will be happy to sew on to one of our jackets for a small fee.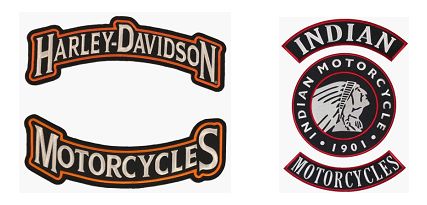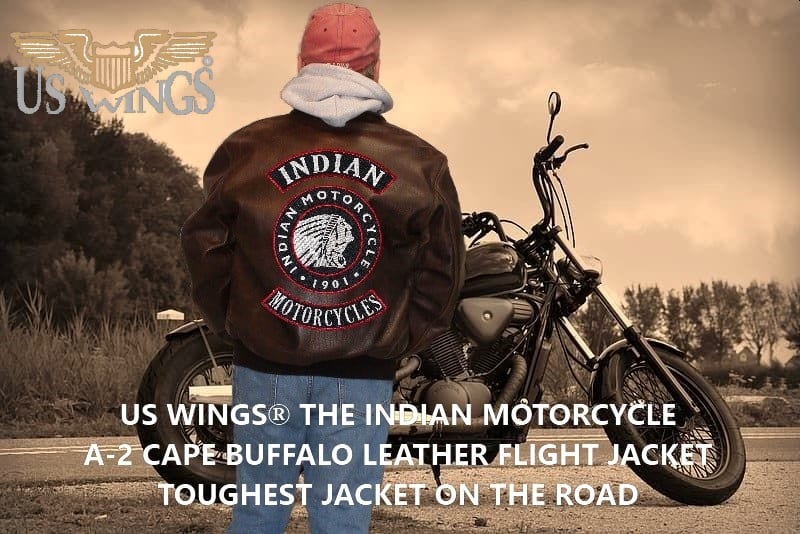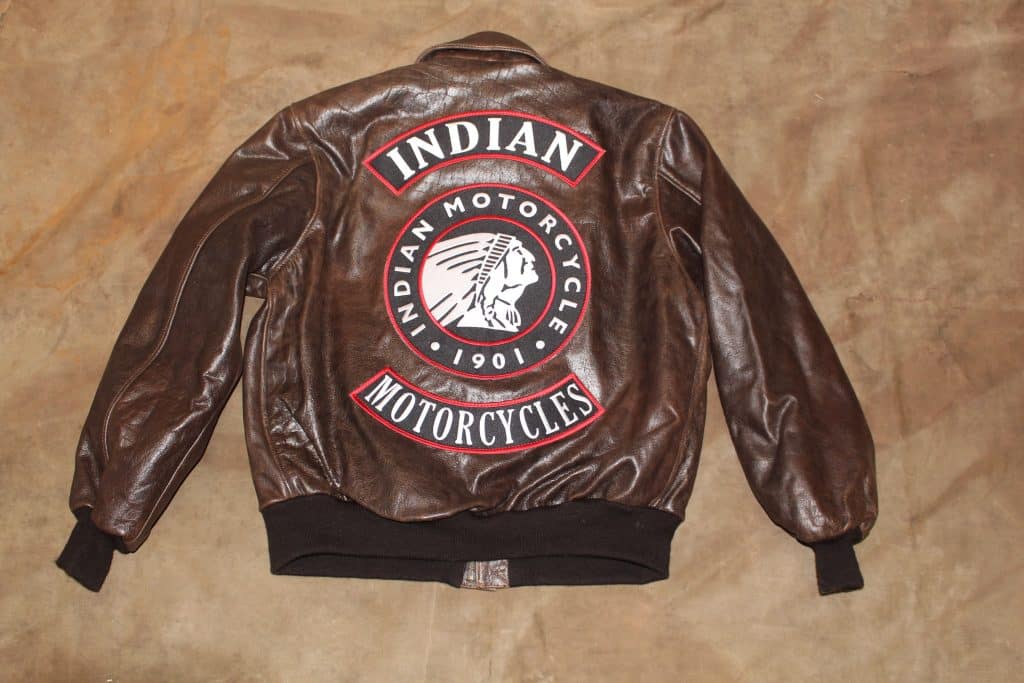 If you don't have a logo patch for your company or organization, but would like to have one made, we can work off a PDF to have a logo patch made for you. We request an one-time setup fee and a minimum order of 25 to make it feasible. The name tags have no setup fee or minimum order quantity.
I have displayed an example of my own company and service on the A-2 Leather Jacket below: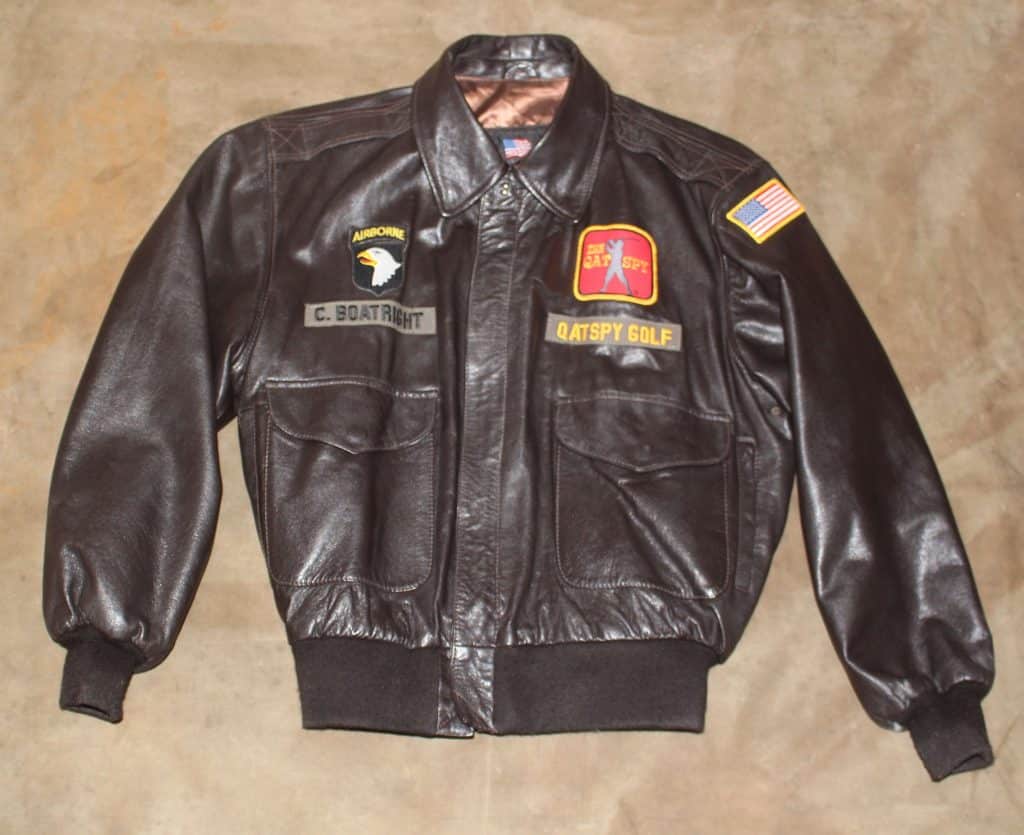 Please use the link above to order your own personalized leather jacket (for bulk orders, call 1-888-514-1228 for pricing):
We also offer The International Brotherhood of Essential Workers patch as an option for the leather jacket of as a patch only: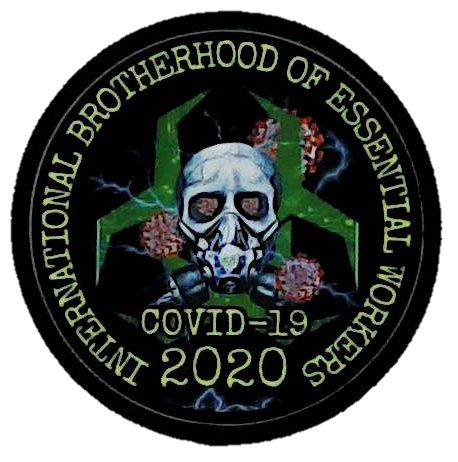 Features of the A-2 Cape Buffalo Leather Flight Jacket: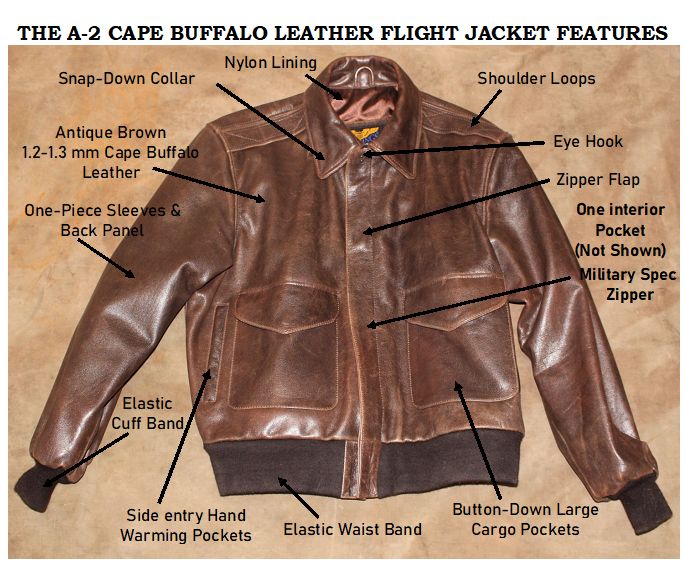 This is the world's toughest leather that provides that look and feel of the World War II A-2 Leather Jacket.