Description
Let People, including our State and local government officials, know that there is no such classification of a NON-ESSENTIAL worker. The work that men and women perform in our economy is all essential. We rely on all crafts, service, and professional people to perform their tasks in order for our society to function, especial in the private industry. This 3- inch diameter patch with a Hazmat mask and the microscopic image of the Coronavirus.can be sewn onto overalls, shirts, or jackets and hats to identify yourself as part of the International Brotherhood of Essential Workers during the COVID-19 2020 Pandemic.
Due to the HIGH details and colors of this logo, this patch is made using Sublimation Printing.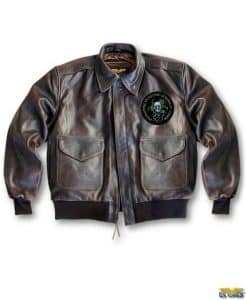 To make a real impression, especially bikers, purchase one of our US WINGS A-2 Leather Flight Jackets or a Motorcycle Jacket and have this sewn on by our professional craftsmen, either on the right or front flap of our Leather Jackets. Nothing can make a better statement than our A-2 Leather Flight Jackets or Motorcycle Jackets, anywhere you travel. This will show your support of all workers of all backgrounds as being ESSENTIAL.