THE GREAT QATSPY® Quapaw Aviation Tactical Sportswear Performance Yukon OUTFITTERS
You might be wondering why an aviation and sportswear outfitter company has a recipe on pumpkin pie. When I was in my teens, I worked on and in my grandfather's farm and bakery where we baked bread and pies, The MECHEL KOSHER DELI & BAKERY. I still bake for THE special customer that purchase our sportswear; especially around the holidays.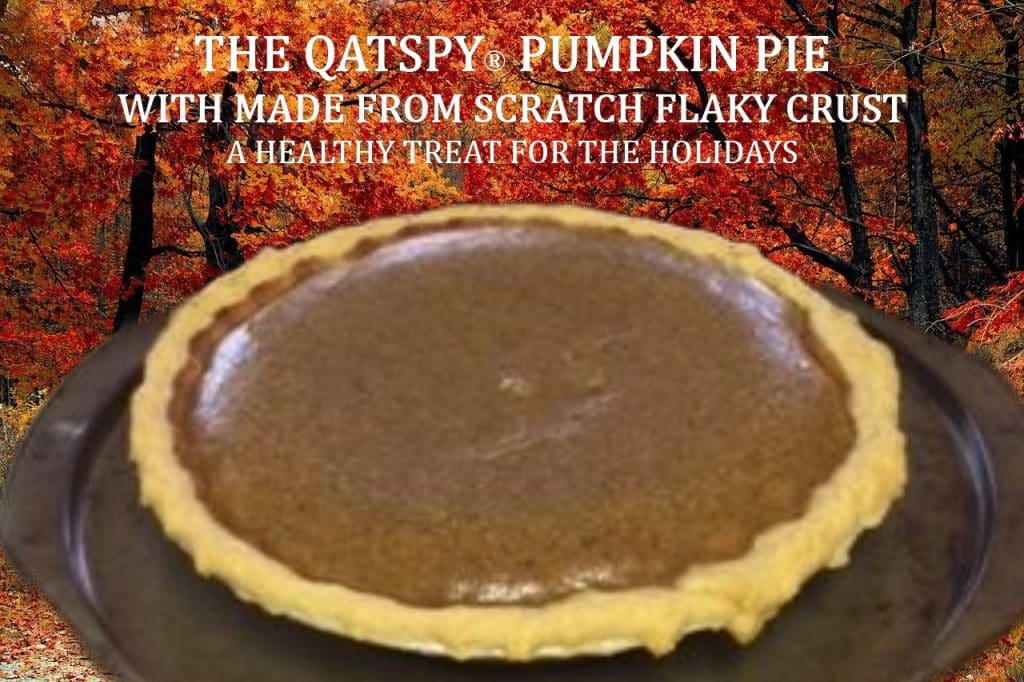 By: Charles W. Boatright (President)
THE QATSPY® Guide to: Pumpkin Pie & Crust Recipe- A Holiday Favorite, a Traditional Nutritious Dessert, That's Healthy for Your Waistline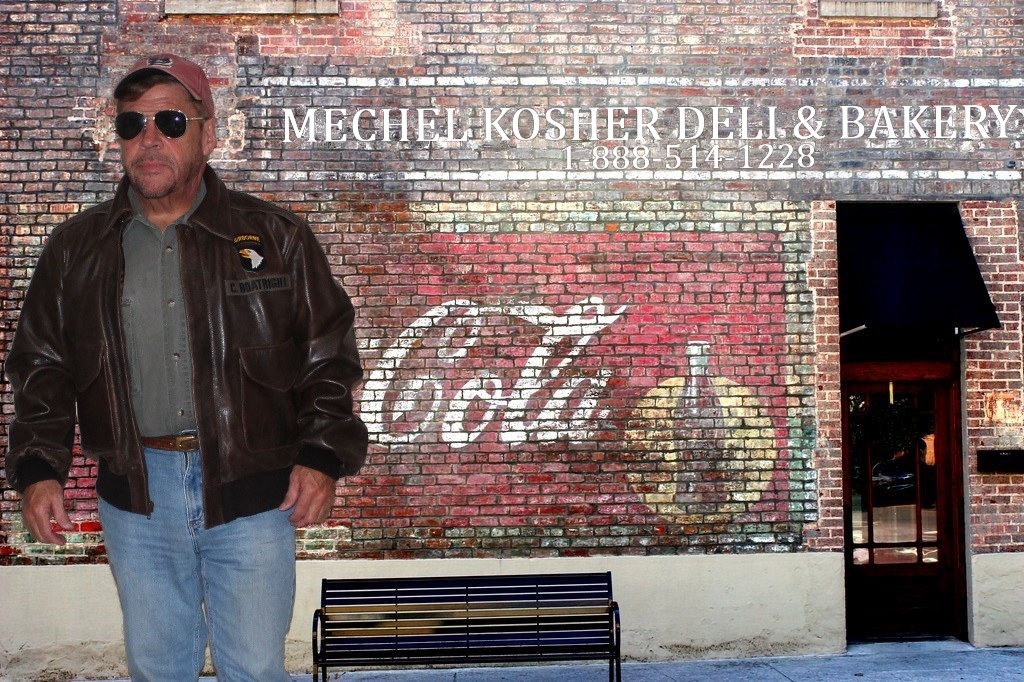 I spent just as much of my time growing up in my grandfather's bakery as I did on the football or baseball field or golf course, especially in the early morning hours 6 days per week. My mornings started early at 4:00 a.m. prepping for the breads, pies, and bagels that we baked. We were the morning stop for our customers that we served, especially for the coffee. A lot of world problems were solved during those mornings gatherings.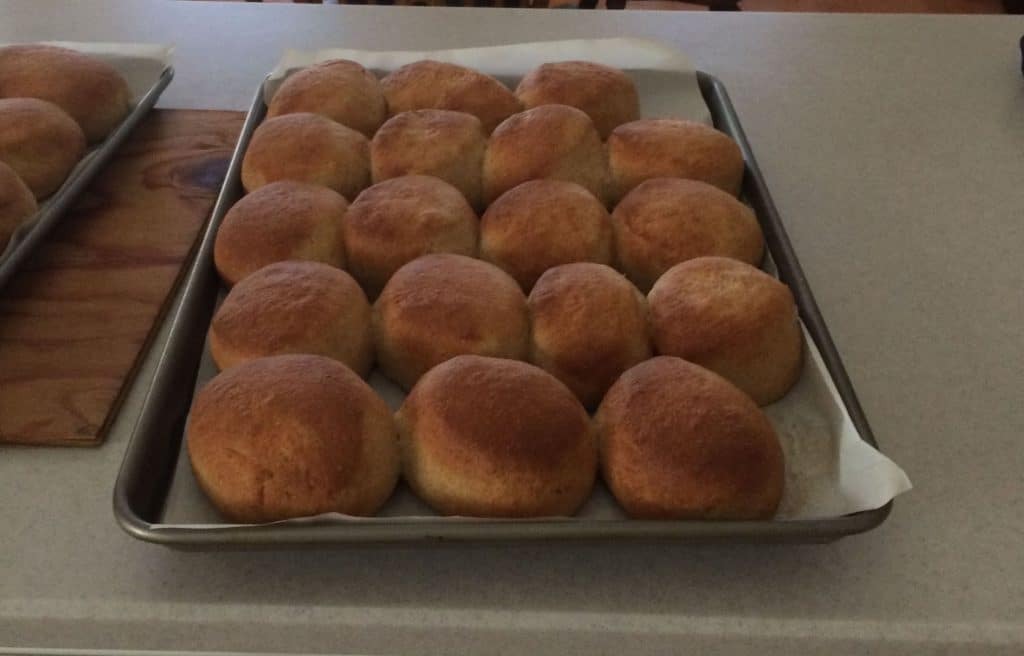 During the Holidays, we prepared the favorites, like our whole wheat rolls and cinnamon rolls. But the favorite was the traditional Pumpkin Pie for several reasons. The main reason that I liked Pumpkin Pie was the nutritional health factor. The Weight Factor that I use to evaluate the nutrition factor of foods has Pumpkin Pie at 2.37. A healthy, nutritious Weight Factor is anything below 3.25. I use only 46% of the sugar that the Libby's label calls for because of my health conscious concerns.
I'm very Health conscious trying to keep 90% of my food selection at or below a Health Index (HI) Factor of 3.25 that has lead to me dropping 52-LBS. over 8.50 Inches, and Years off the appearance of my skin. In the photograph below, I'm 64 years old, by following my DELPHI Age-Defying DIET & FITNESS System. I use the weight factor to prepare my meals at home.
I recently did a photoshoot on Saturday, August 13, 2022 for our sportswear collection that we are running on various media outlets. After the photoshoot, I did an AB CHALLENGE photo, where I removed my shirt and T-shirt, at age 65. I did this AB Challenge for my new book on Kindle entitled THE DELPHI DIET & CAST FITNESS System. I will post this link below in this article and recipe.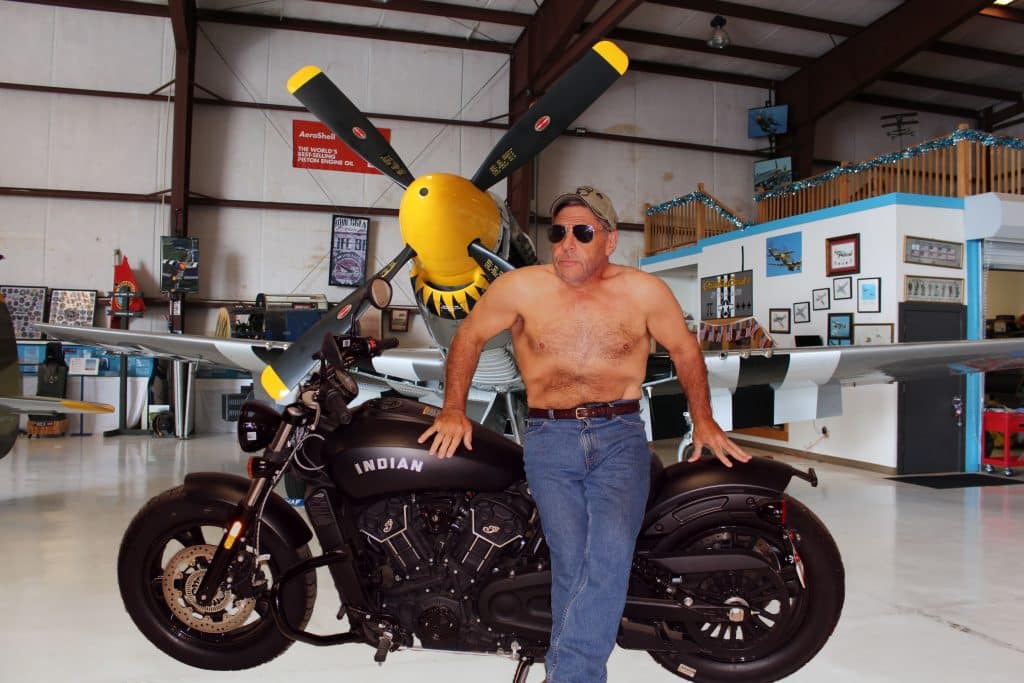 Part of my DELPHI- Age-Defying DIET & FITNESS System are foods that are a great source of Probiotics, Protein, and Fiber. I lost 52- Lbs and over 7.50- inches in my waistline by following my DELPHI- Age-Defying DIET & FITNESS System. I add the Age-Defying component later, because I didn't just dropped LBS and Inches, I dropped years off the appearance of my skin because of my diet and fitness system that is based on a diet high in probiotic, Protein, Fiber, the WHAT I eat and WHEN I eat. The major part of WHEN IS NOT eating past 6 p.m. that helps your skin slow and in some cases reverse the aging process. Eating past 6 p.m. interferes with the body's natural rejuvenation and repair process at bedtime.
The link below will link you to my DELPHI DIET & FITNESS System book that is available on KINDLE, below:
Recipe for Your Pumpkin Pie and Flaky Crust, please try to avoid purchasing store bought crust, believe me yours will be better if you following these following steps, below:
Tips on a Great Crust for Pies
I bake and prepare 95% of all meals at home to ensure the health and nutrition factor. I can control the ingredients that go into my recipes.
I prefer to prep and bake my own pie shells in commercial grade pie pans that I still have from the bakery. A thin pie pans can cause the crust to be distorted, burn, and stick to the pan. I want to control all aspects of the baking process, because presentation is still a main Health Index (HI) factor in your meals. If it looks good, it tastes even better.
Preparing the Filling
If you use Libby's Pumpkin Pie Puree follow these simple steps
This is NOT Libby's Pumpkin Pie Mixture.
NOTE: Any recipe that calls for eggs (either the yoke and white, or yoke only), use a whisk to beat the eggs to entrain, or incorporate, air into the eggs. This is a key to baking; don't just crack eggs directly into your recipe.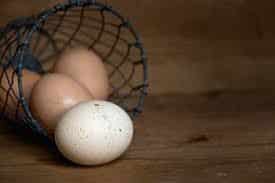 Follow the directions on the Libby's Puree Pumpkin, except use either a half-a-cup to a quarter cup of sugar, instead of the three-quarters cup of sugar, based on your preference. This reduces the sugar content by 33 to 60 percent.
To mix the contents, combine the dry ingredients FIRST, followed by adding the mixture of pumpkin puree, eggs, and evaporated milk in a mixing bowl and use a mixer to thoroughly mix the ingredients. Again, your trying to entrain air into the Pumpkin filling. This way you get a fluffy pie filling.
These are little things that make a huge difference.
Direction for a 9-inch Flaky Pie Shell Crust
2 cups of sifted Flour
1/2 teaspoon of Salt
1/2 teaspoon sugar
3/4 cup of Shortening (for convenience, use stick shortening)
6 Tablespoons cold water (place ice cubes in a glass of water). I even take ice cubes and place them in my cup of water that I'm using to spoon-out water, 1 Tablespoon at a time-into-the above ingredients. I add 1- Tablespoon at-a-time until the dough forms a ball in the bowl.
NOTE: Always mix dry ingredients FIRST before adding liquid mixture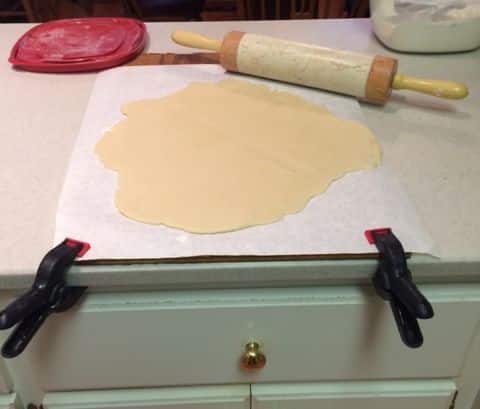 Sift flour and add salt. Measure flour after sifting. Cut in shortening with a rubber spatula into flour/salt mixture, if you feel safer cut the mixture off while cutting in shortening in a mixing bowl and place electric mixer on medium mixing speed.
Gradually add cold water to flour/salt/shortening mixture while mixture is running, one Tablespoon at a time, until dough starts forming a nice firm ball.
NOTE: NEVER add more flour to mixture after cold water is added. This will cause the crust to become tough.
Lay either parchment or butcher paper out on top of thin, plywood board on your counter top. Lightly dust the paper with flour using a tea strainer, shaking the strainer with flour against the palm of hand over paper. Just a dusting is all you want. Transfer dough ball onto lightly dusted paper. Roll out dough with a rolling pin or dowel, rotating the board to roll out the dough into a round shape pie shell, as shown above in the photograph. Roll out to approximately 1/8th inch thickness. You can use clips to hold boards and paper in place, while rolling out the dough.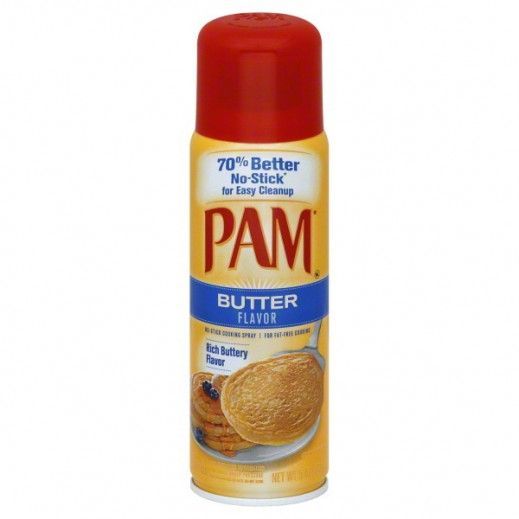 Spray a heavy-duty deep pie pan with PAM® and flip the pie pan over in the center of your pie shell dough. Make sure you have at least 2-inches of dough extending beyond your pie pan, as shown below.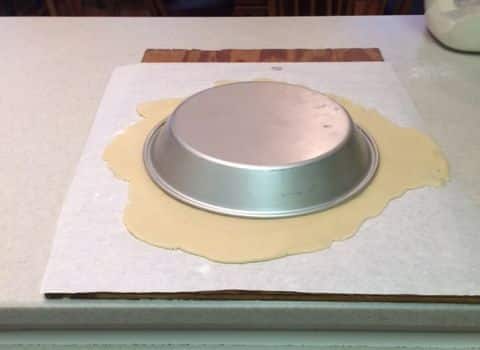 Place one hand on the bottom of pie pan and particularly slide the board off counter toward you to allow you to be able to grab and flip pie pan back up. Peel off paper slowly to make sure the dough doesn't stick to paper. Lift the outside edge of hanging pie shell up, while you press pie shell into the pan where it won't hang on the flange of pie pan, this will prevent tears or thinning the crust. You can take your fingers and form a scalloped design on the top edge of flange of pie pan. You can see from the photograph below where I used my finger tips to form the pie crust into the pie pan.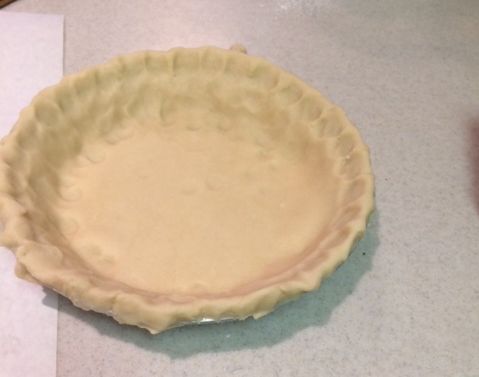 Take a fork and poke a small few vent holes in the bottom of pie shell, about six-to eight. Pour the Pumpkin filling into pie shell and fill just below the top edge of pie shell.
Pouring the Libby's Pumpkin Filling In
The reason that I mix my filling prior to making my crust, I don't want my pie shell to set while I'm mixing the filling.
Place pie pan onto a pizza or cookie sheet (I prefer to use a pizza pan) to help the heat distribute evenly around the entire pie pan and not concentrate at the bottom of my pie pan. Bake for the specified time and temperature, as noted on the Libby's recipe. Take an ice pick and test the center of the pie to make sure it comes out clean right 5-minutes below the time expires on your timer. Let pie cool and serve.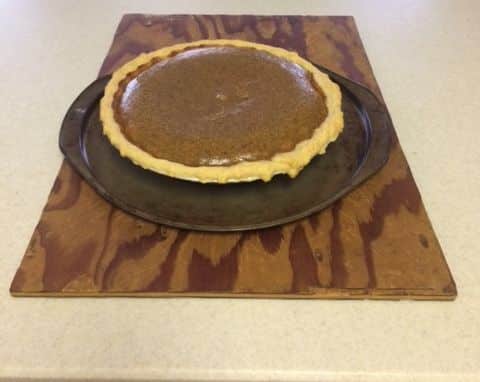 If you purchase equipment, cook, or bake ware buy commercial grade because you'll see the best results. I have three commercial fryers, Hobart convection ovens, and 30- Quart Hobart mixer in my kitchen.
This pumpkin pie like sweet potatoes can actually be a healthy part of your holiday meals if you limit the amount of sugar that you use. I usually cut the amount of sugar the recipe calls for by half. Please enjoy the Holidays with your family and friends, that's what these meals all are about.
Sponsor By: The GREAT QATSPY®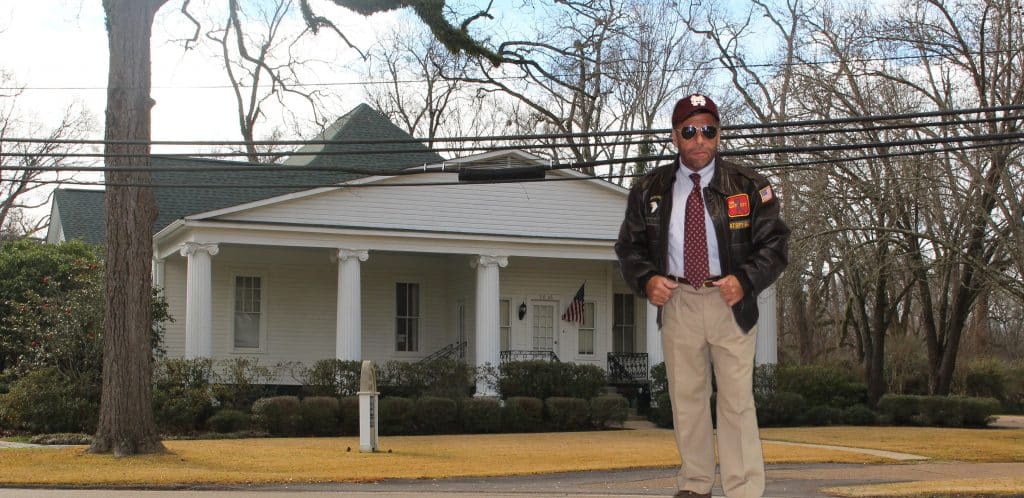 1-888-514-1228
Contact:
Other Services that We Offer
Please contact us to arrange for a corporate golf Instructional outing, ■ How to take advantage of Sportsmanship and coaching techniques to apply it to your workforce and build a motivated team ■ and How to develop mental and physical fitness in the workforce for health and wellness. A stronger workforce is a better performing workforce.
My online store, THE GREAT QATSPY®, specializes in Sports performance apparel that offers both men and women clothing for the office and the weekend. I wear my A-2 Leather Flight Jacket traveling for business meeting clients and what I call my Buffalo Rider's Jacket. This A-2 Leather Flight Jacket offers that Charisma look for all occasions.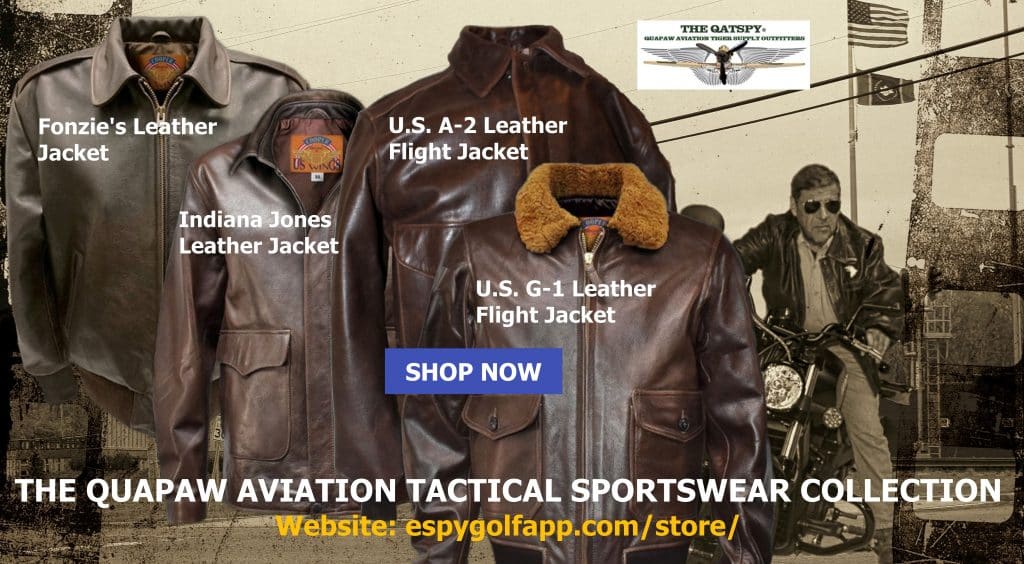 The DELPHI DIET & FITNESS System has allowed me to drop weight and inches along with dropping years off the condition and appearance of my skin that I'm able to model my sports apparel at age 65. The photograph below was taken at Masada, Israel a site of a fortress where Jewish Rebels held up and where the Roman empire laid siege to the fortress in 70 A.D.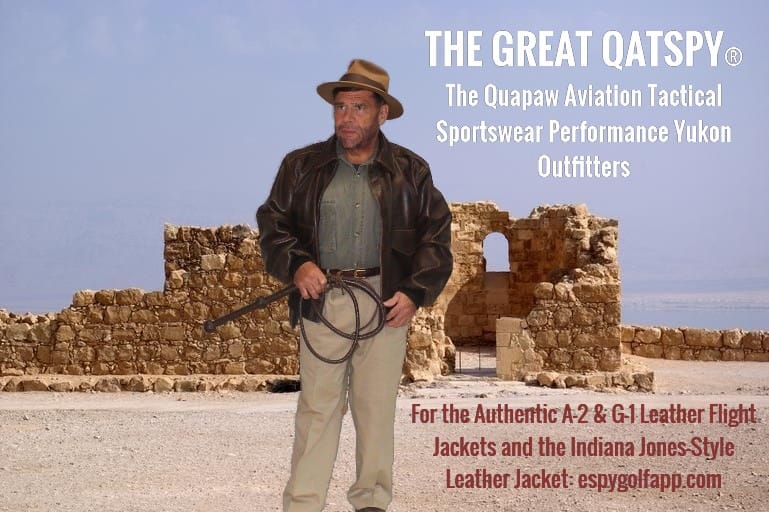 Promoting Your Business There's is nothing that gets notice like our authentic our Leather Flight Jacket that we can personalize for companies, organizations, or individuals. Each jacket comes with its own spokesperson that knows your business. Our collection of Leather Jackets are better than business cards, but make sure that you carry plenty of business cards with you; because you will need them. We have a interior linear pocket where I carry my business cards.