THE Que Athletic Sports Performance Yankee Apparel Co.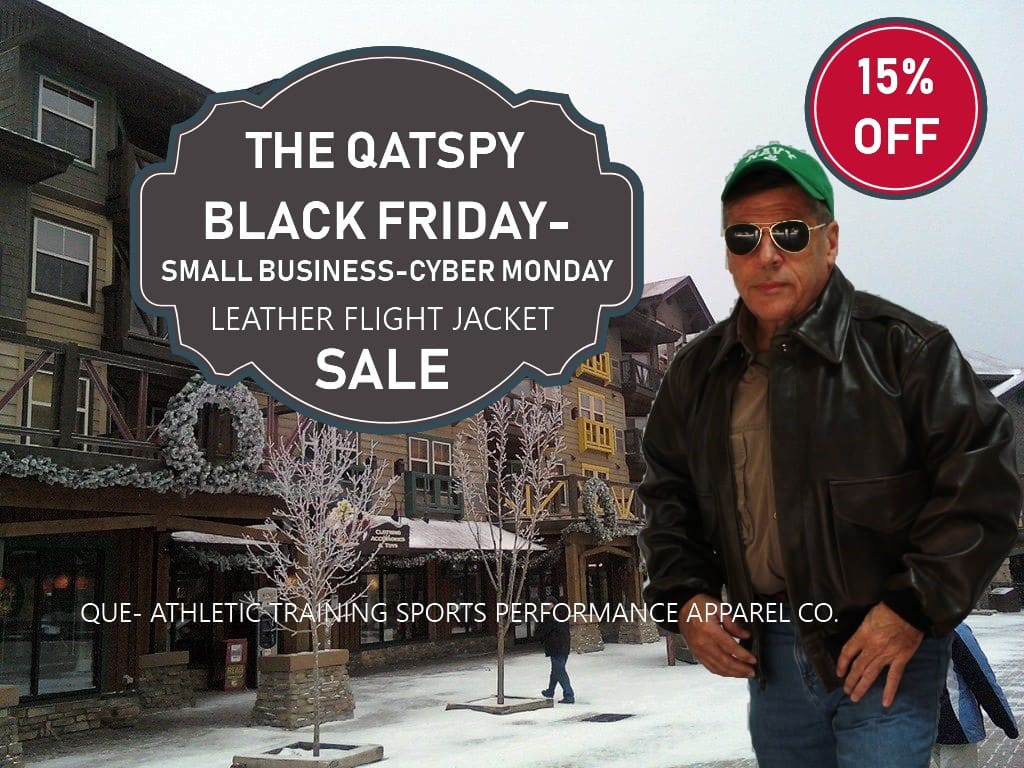 FOR 4- DAYS, 15% OFF SALE ON THE U.S. MILITARY SPEC. A-2 LEATHER FLIGHT JACKET of The Cape Buffalo Collection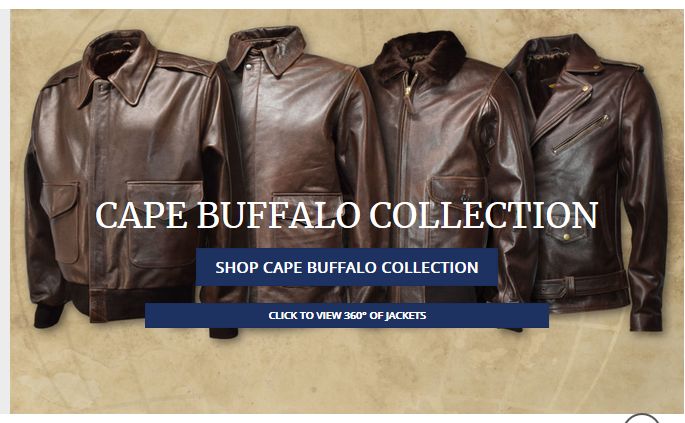 The US WINGS® A-2, Indy-Style, and the Biker's-Style Leather Jackets that are a part of the exclusive Cape Buffalo Collection are on SALE, with 15% OFF. This SALE will start on Black Friday and run through Cyber Monday, including Small Business Saturday, which is tomorrow.
The Cape Buffalo Leather Collection are jackets that are made from some of the toughest leather in the world, and that have that desired Old-World Patina feel and look. In the above featured photograph and below photograph, I'm wearing the US WINGS® A-2 Cape Buffalo Leather Flight Jacket that is patterned off the original Flight Jacket worn my pilots, and 82nd and 101st Airborne in World War II.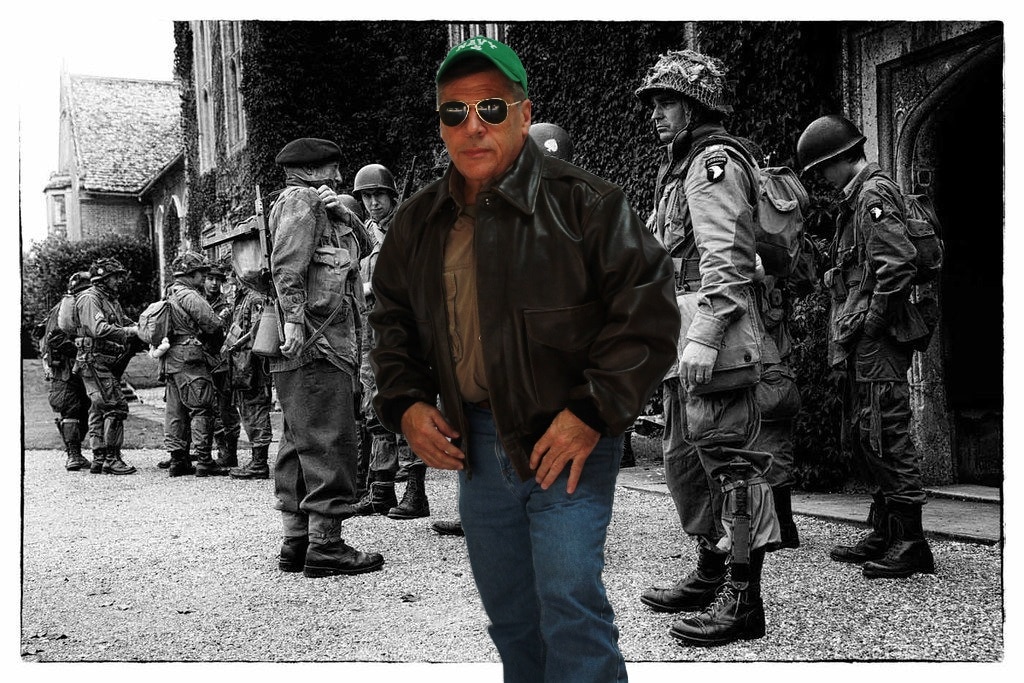 These jackets are perfect for the outdoor adventures, as well as an evening outing with button-down Oxford shirt, tie, and classic khaki. I wear my A-2 Leather Flight Jacket in lieu of my sports jacket. One reason is I don't have to be concerned if my jacket will be appropriate for the situation. I can go from the cockpit to a cocktail party, without being concerned if what I'm wearing will fit the occasion.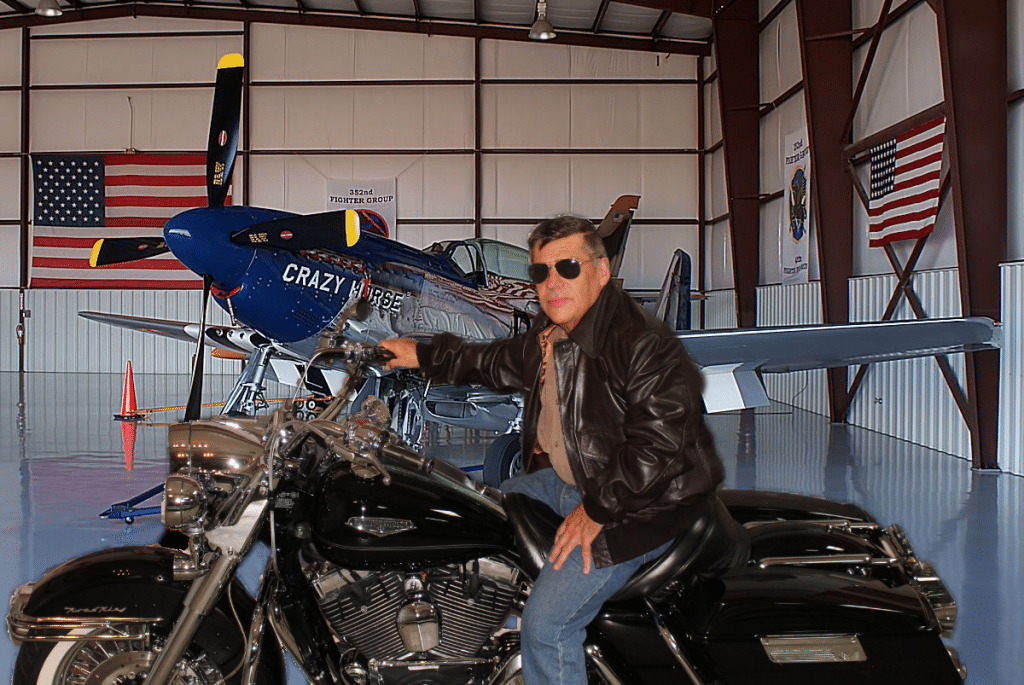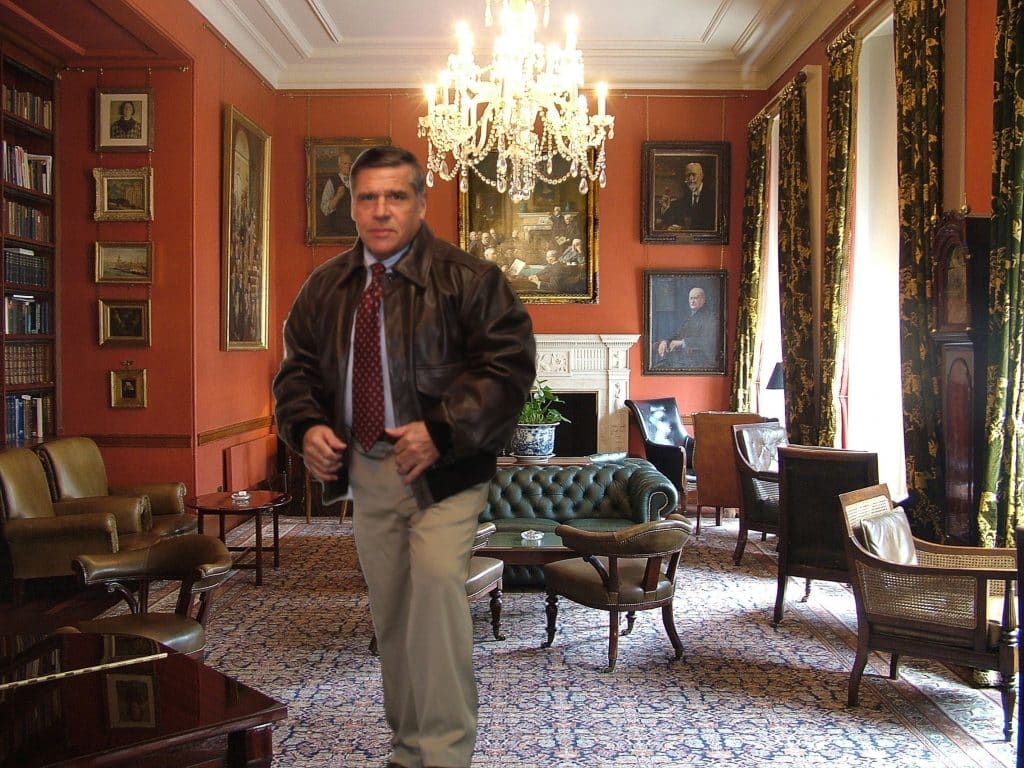 Small Business Saturday
We will continue our 15% OFF SALE, in observance of Small Business Saturday. Small Businesses are the very backbone of our economy that creates jobs for local people who keep the revenue local that is turned over several times. A major part of Small Business is the Internet that provides online shopping from the comfort and convenience of your own home. This gives people several options to review inventory to purchase exactly what they want, without driving and dealing with the crowds.
Even your brick-and-mortar stores have benefited from the Internet presenting their products, not to just hundreds, but thousands of potential shoppers. The key is to use the Internet to complement your business in the best light online. You can do this by offering helpful advice to your customers in their daily lives.
So take advantage of THE QATSPY® Sports Apparel Company's 15% OFF SALE to purchase a leather jacket that will become yours or your loved one's go-to jacket. I use mine to actually represent my company by adding my company logo patch, name, and my military insignia on my A-2 Cape Buffalo Leather Jacket.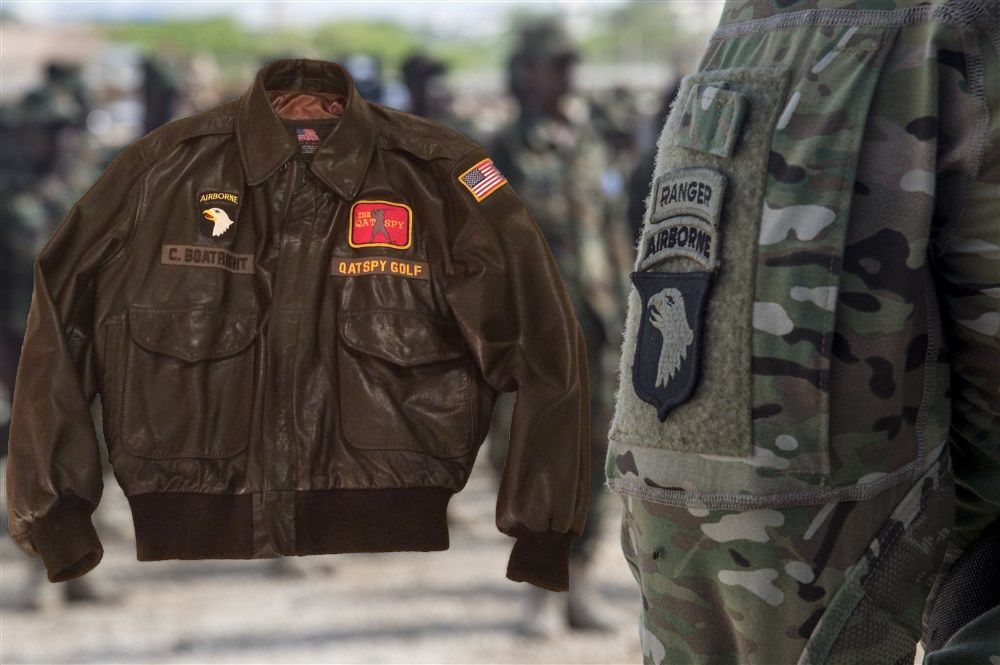 Our Cape Buffalo line of Leather Jackets make a great gift to recognize our Veterans who have made it possible to have the Liberty and Freedoms we so cherish, each and every day. We can even have the Purple Heart patch and Certificate sewn in and onto any of US WINGS Jackets.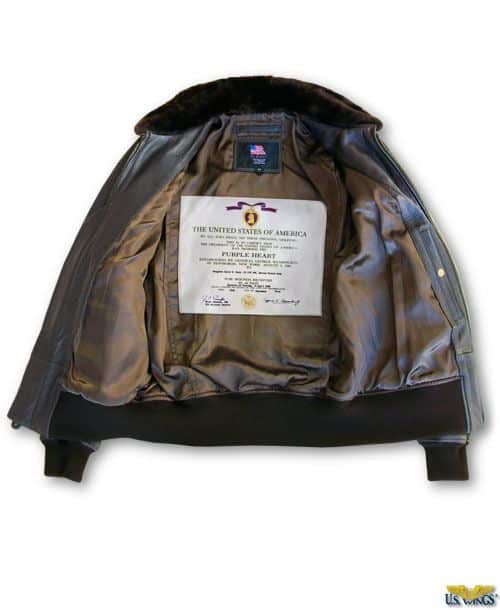 The US WINGS® CWU Nylon Jackets on the Slopes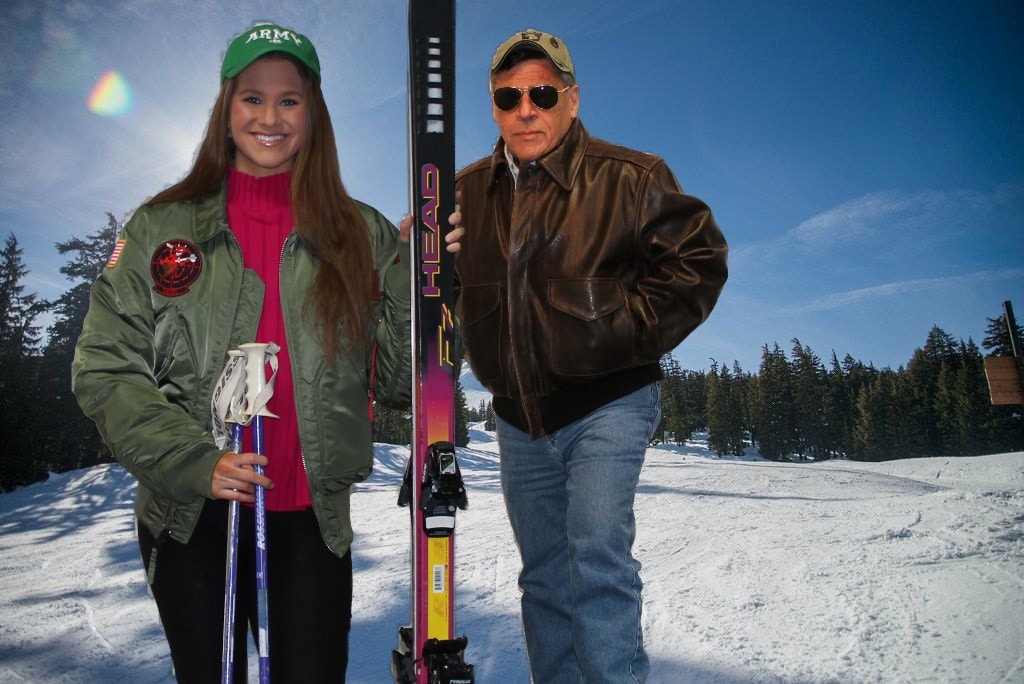 While we were in Winter Park, Colorado, this past week, we used our CWU-45 Nylon Flight Jacket and did some cross country skiing. My wife and I love the mountains and especially the Rocky Mountains. These jackets provide more mobility than what the leather flight jacket would.
I can't say enough about the US WINGS® CWU-45P Nylon Flight Jacket that I carry in my Online-Store. I carry five (5) different styles of jackets in both leather and nylon that meet all of the military specs that we supply to all five (5) branches of the U.S. Military.
Shop from the convenience of your home this Christmas Season. I will be running a Black Friday through Cyber Monday SALE on five of these jackets.
All of my Jackets can be personalized with your company or organization's logo, name, and option of your name on the jackets, like shown below:
SHOP TODAY!
The Cape Buffalo Collection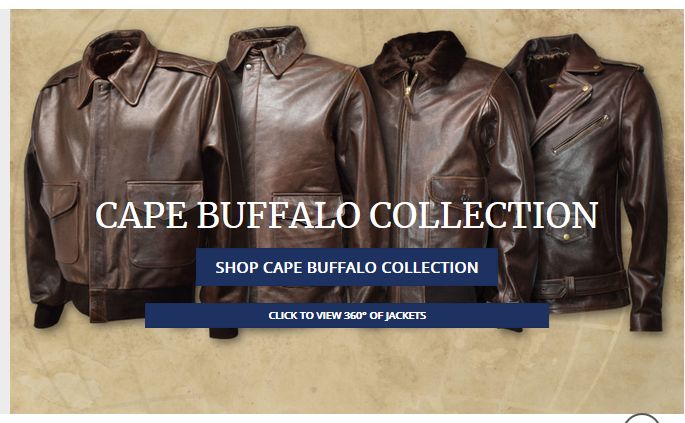 The CWU-45P Nylon Flight Jacket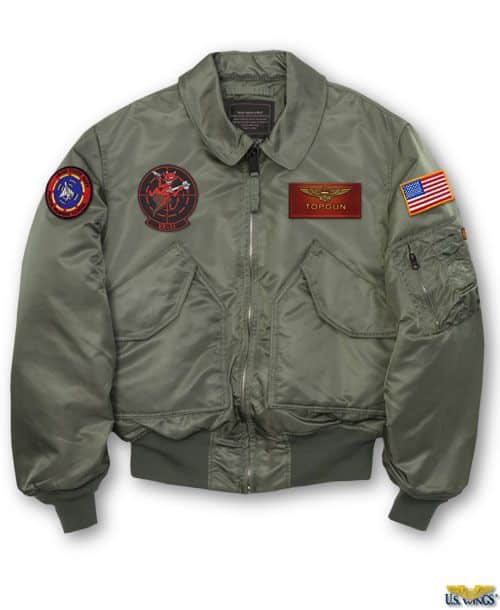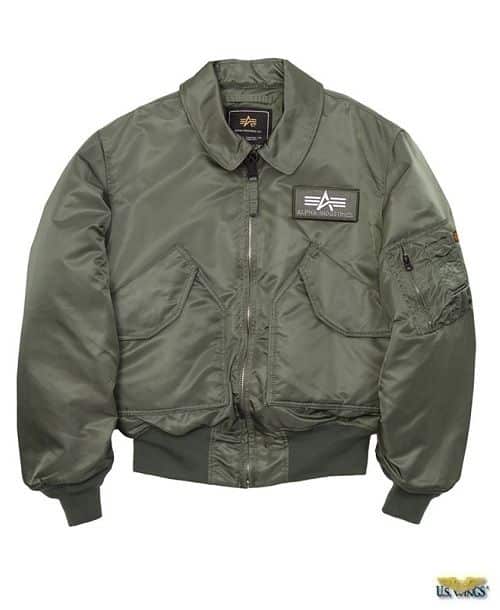 The Trailer for the TOPGUN 2 Movie with the CWU-45P Jacket