THE QATSPY® Quapaw Aviation Tactical Sportswear Performance Yukon Outfitter Company,An Authorized Dealer & Distributor for US WINGS®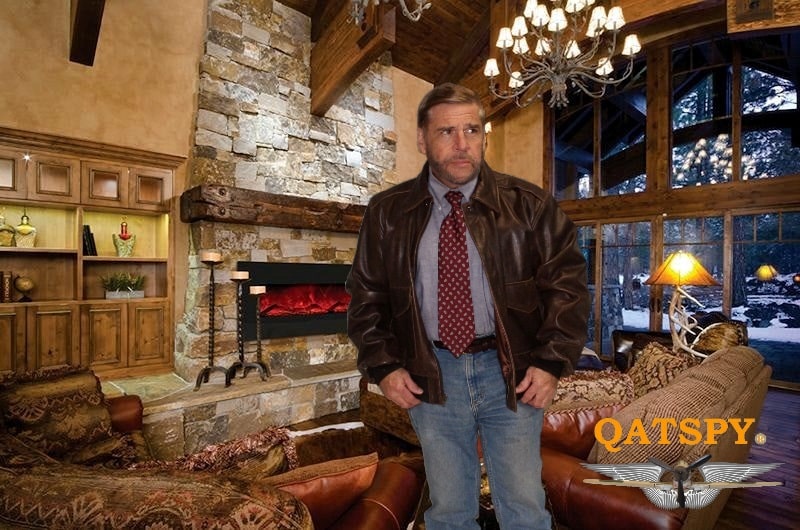 By: Charles W. Boatright
The CAJON-Look for Comfort & Confidence– With The Casual A-2 Leather Jacket, Jeans, Oxford, for that Natural Look for Confidence Appearance
Cajon– is an Afro-Peruvian wood box drum.
I'm the founder and president of THE QATSPY® that is a sportswear and performance company that I started in June of 2015. I do a lot of traveling to meet with clients across the nation. While I want to maintain a professional dress code, I still want to have an ensemble that will hold up to the rigors of flying in and out of airports and still have a natural fresh look that is casual.
In the feature image, above, I'm shown in a lodge in Arapaho, Colorado to meet with a client for a business matter and to do some cross-country skiing for some great exercises with the client. The CWU-45P Nylon Flight Jacket makes a perfect ski jacket that doubles as a jacket for business or leisure travel and events.
My dress code, shown in this featured photo and below, is what I refer to as my CAJON-Look, which is attire that can go anywhere, do anything, anytime classic, natural look. That even holds up while riding my INDIAN Scout Bobber 60 Motorcycle to and from our hangar. I just added a tie to my CAJON-Look in the above photo for that Casual A-2 Leather Flight Jacket, Jeans or khakis, Oxford shirt for that Natural professional look that I want to have. Try that with a cloth sports jacket and see how well it holds up.
The reason I refer to my business and leisure attire as CAJON-Look in the featured image, and below, is because it offers that casual look and feel that helps my clients feel comfortable. Your attire can offer others, i.e., friends and clients, a comfortable atmosphere to discuss a wide range of topics that are interesting to them. IMPORTANT– The most important job we have as business professionals is to build relationships with other people and that is truly our core business. We have no idea who our next customer will be. They call it having customer awareness.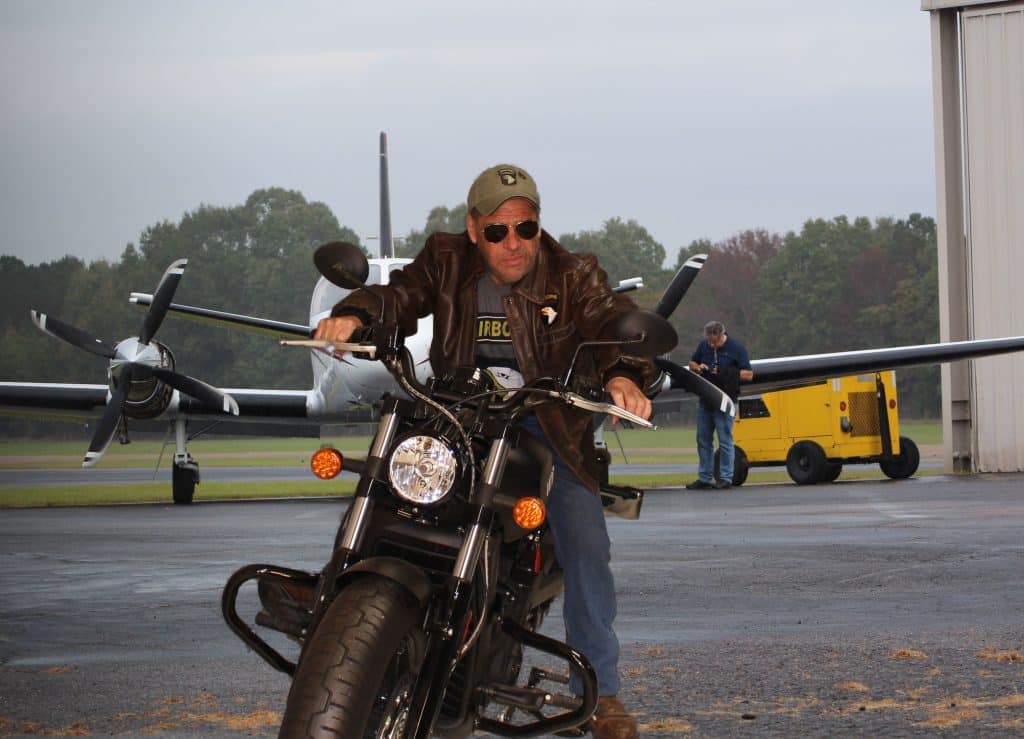 Pat (call sign DOC), featured below, is wearing the TOP ACE U.S. NAVY FIGHTER WEAPONS SCHOOL G-1 Flight Jacket with all 17- Authentic Patches like the one that Tom Cruise (MAVERICK) is wearing in the TOP GUN:MAVERICK movie: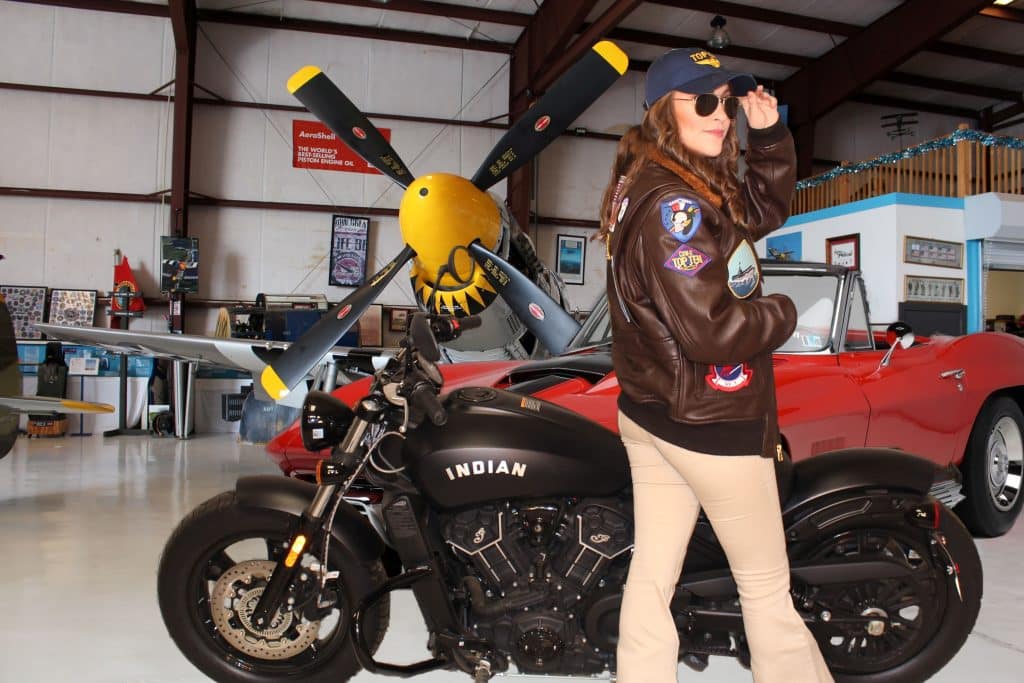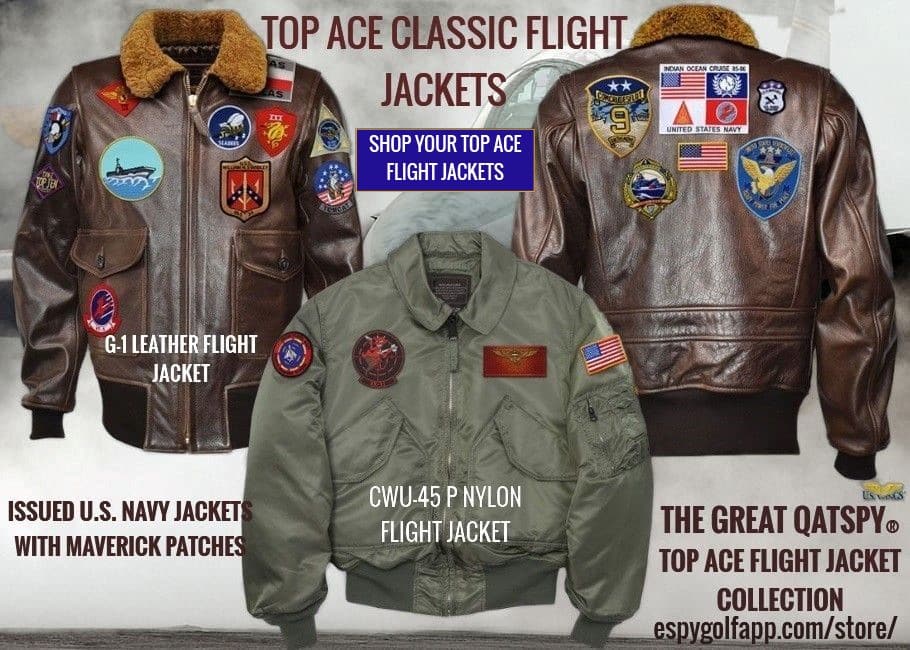 A Case In Point about CAJON-Look
Last Monday night (09 Jan) during the 2023 NCAA National Championship Game that we watched from the lodge, Marty Smith was reporting from the sidelines at SoFi® Stadium. Marty Smith who is with the SEC ESPN Network wore blue jeans, dress shirt, tie, and sports jacket. Marty's ensemble allowed those watching to feel as if he was one of us, who are hardworking individuals to bring the game-time experience to all of us watching.
That CAJON-Look allowed Marty to have that down-to-earth Country Gentleman look. In other words, the CAJON-Look, that I refer to this look as, allowed Marty Smith to be that guy sitting across the table from you conveying that in-depth experience for those of us who couldn't be at the NCAA National Championship Game. Marty was able to convey that sports down-to-earth Country Gentlemen or Lady perspective during the pregame and from the sidelines during the game.
I've never met Marty Smith before, but have watched him especially on The Marty & McGee Show that airs usually during each Saturday morning on the SEC Network. I like country music, and George Strait is my favorite country singer, and Marty's in-depth knowledge of country music has always been impressive to me, even compared to his knowledge of sports in general and NASCAR in particular.
This is a great tip for business people conducting business, to know all you can about your client's interest, that will go a long way to forming a personal and lasting relationship with them. Know their family, know their hobbies, and know their other interests. Even if it is a call to just say hello and ask how they are doing, stay in constant contact with your friends and clients!
The CAJON-Look is as Durable as it is Comfortable
In our leisure and business travel schedules, we find ourselves in a wide-range of situations that make it practically impossible to know what dress-code we will need for what particular day or event. This is especially true if we are trying to travel light and still have the proper attire for that comfortable look and feel. Our line of flight jackets does just that, where the only care you need is to just wide them down with a damp paper towel. Matter of fact, the more you wear our line of flight jackets, the more they develop that Indiana Jones charisma look and feel.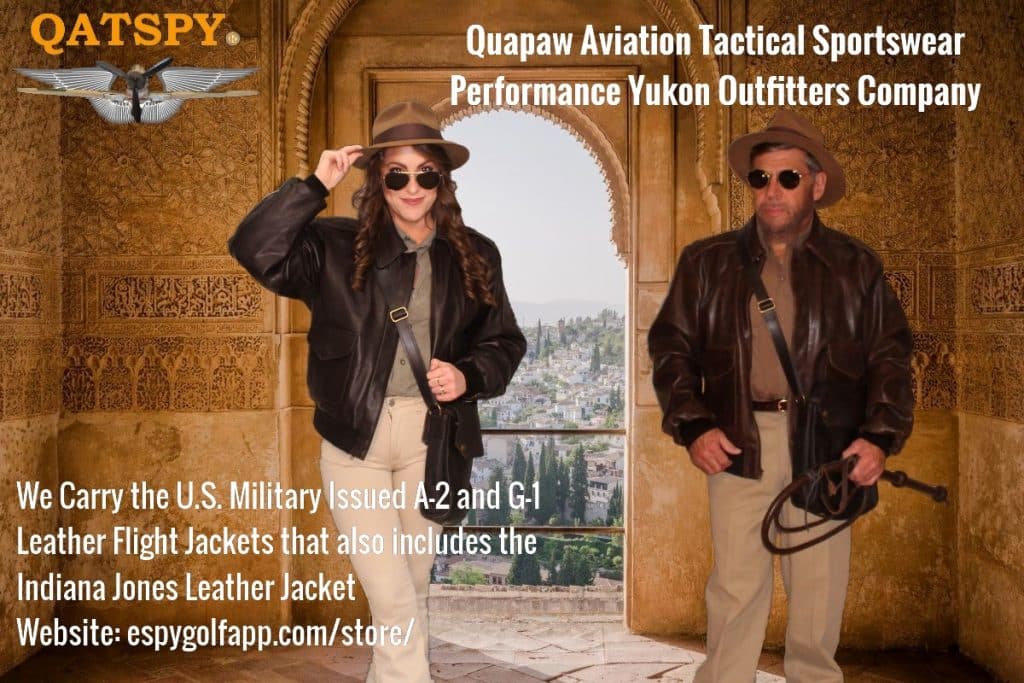 Read my article on what- Inspiration for Indiana Jones' Leather Jacket/Khakis
The CAJON-Look in the above photo is a Casual country adventure look with the A-2 Leather Flight Jackets, Jeans or Khaki pants, with an Oxford shirt for that Natural look that allows you to have a universal, all-purpose ensemble that goes anywhere, does anything, at anytime dress-code. Like I said, I wear the same CAJON attire even riding my INDIAN Motorcycle to and from our hangar.
Our Quapaw Aviation Tactical Sportswear & Performance Yukon Outfitters offers the Flight Operations Center Collection that has your CAJON-Look: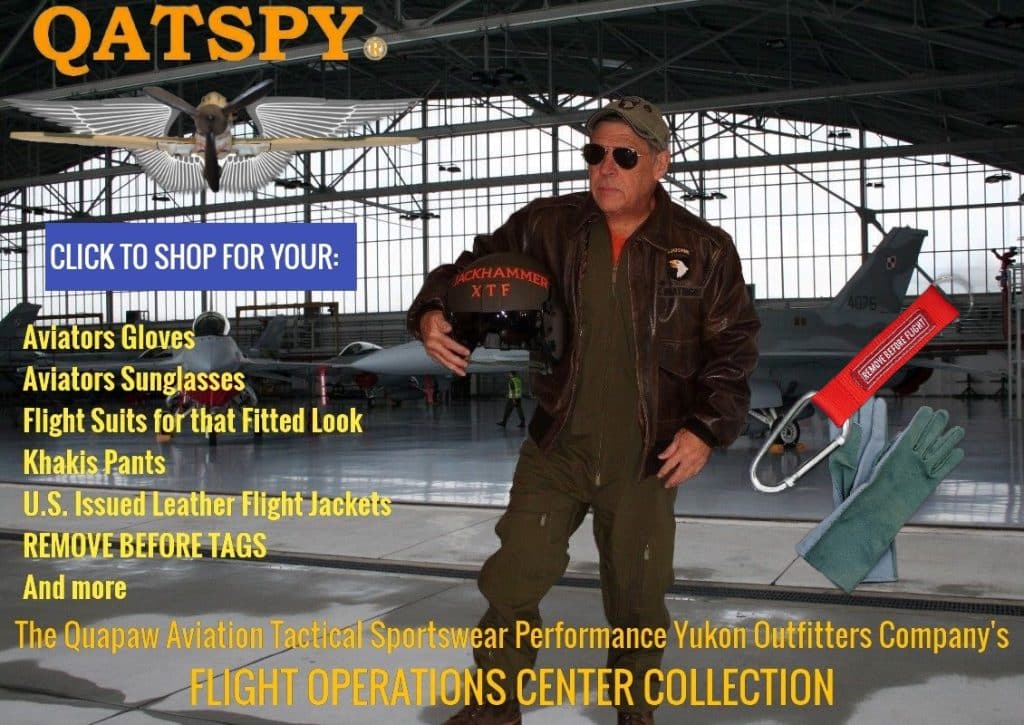 Just a brief observation of the 2023 NCAA Championship Game between TCU and Georgia–
The University of Georgia Bulldogs are probably the best college team on both sides of the ball that we have seen in decades. Even last year, Georgia's defense could be the only part of the team that would show up on game-day and still compete with any college team and give them a competitive game. They dominated during last year's and this year's College football season.
TCU, I believe emotionally, was drained by last week's semifinal game with Michigan. They left everything they had on the field with Michigan and never quite recovered to be able to play one of the most equipped teams, Georgia, we have ever seen in College Football. TCU didn't have the same focus playing Georgia as they had during the Michigan game the previous week. Except for the opening drive touchdown, TCU couldn't challenge Georgia after the opening possession during the remainder of game.
Coach Kirby Smart conveyed an important sports psychology to his team that works just as well in life as it does business. You can't feel like you are entitled to your success just because you showed up for game-day, meeting, work, or job site. It takes just as much hard work for the next game by paying attention to the smallest of details as it did the previous games. I like one of Ray Lewis' quotes about greatness- Greatness is a lot of small things done well, stacked up on each other.
You've got to build your success on what you did yesterday and constantly improve your processes today and tomorrow!
It was obvious that both teams had an oversupply of adrenaline with the first possession. Even Stetson Bennett, Quarterback for Georgia, under and overthrew his receivers during their first possession. Once Georgia dealt with the over flow of adrenaline, they settle in to their game-plan. But Georgia proved one important factor- nothing can ever replace a team's experience and perseverance in big games like a championship game.
Georgia's experience playing in big games prepared them to recover within a week for the 2023 NCAA Championship's game. It is the same in business, as nothing can replace a person's experience that provides confidence; and nothing replaces perseverance, confidence, and faith in life. Knowledge is no doubt important in life, but knowledge can't replace experience. The biggest misconception in modern-day administrations and executives have is mistaking and confusing knowledge with experience. THEY AREN'T THE SAME THING.
Even the Wall Street Journal had a recent article that asked this Question- Where have all the GO GETTERS GONE TO? They made this same misconception that I just laid out above, they confused knowledge with experience. When I was coming up through the ranks with a utility company in Arkansas and later Mississippi, we had mentors process that conveyed season's engineers' experience to younger engineers. The administrators and executives today made the misconception that they could hire from colleges and get the same results. Big Mistake Guys!
Experience provides a person the ability to know how to use their knowledge, like an artist similar to a Rembrandt using a brush to paint a masterpiece, like the Dutch Masters, on a white canvas.
Importance of Your Health & Fitness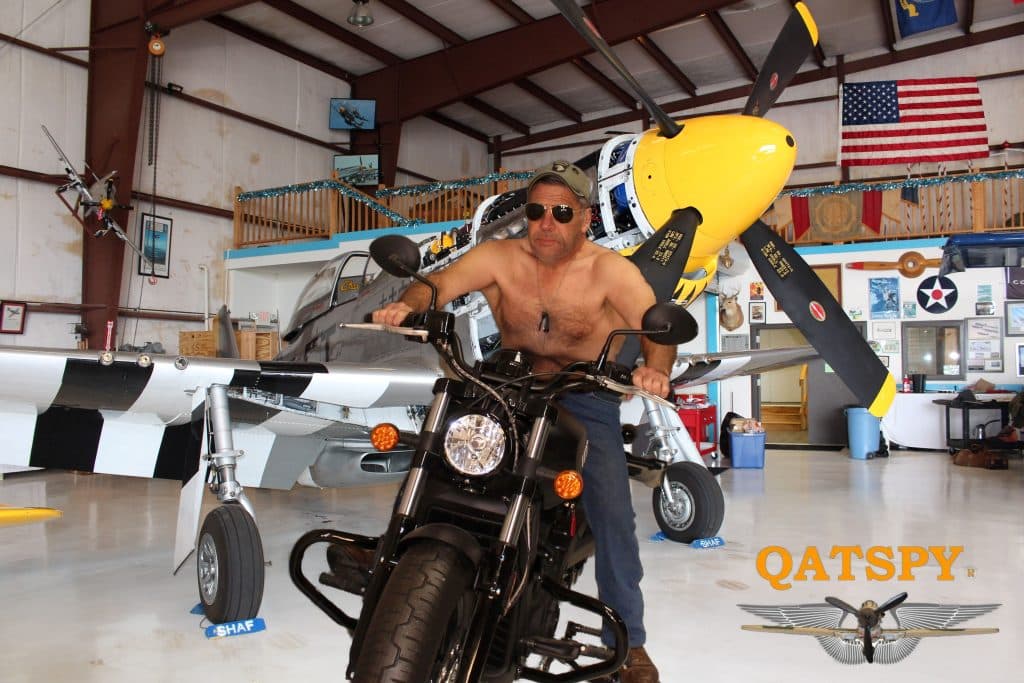 While The CAJON-Look is a great fashion for style points, your best fashion and style points is maintaining your Health and Fitness, even after 50's and 60's. In the feature image and the AB Challenge above, I'm 65 years old, where I credit my health and fitness to The DELPHI DIET & CAST FITNESS System. You aren't just dropping weight and inches, but you are dropping years off your appearance of your skin with a Diet high in Protein, Fiber, and Omega-3's along with a Exercise that includes Cardio-Aerobic & Strength Training that I do six-times a week:
My Book on KINDLE: DELPHI DIET & CAST FITNESS System $8.95: