THE QATSPY® Yankee Performance Sports Training & Apparel Quarters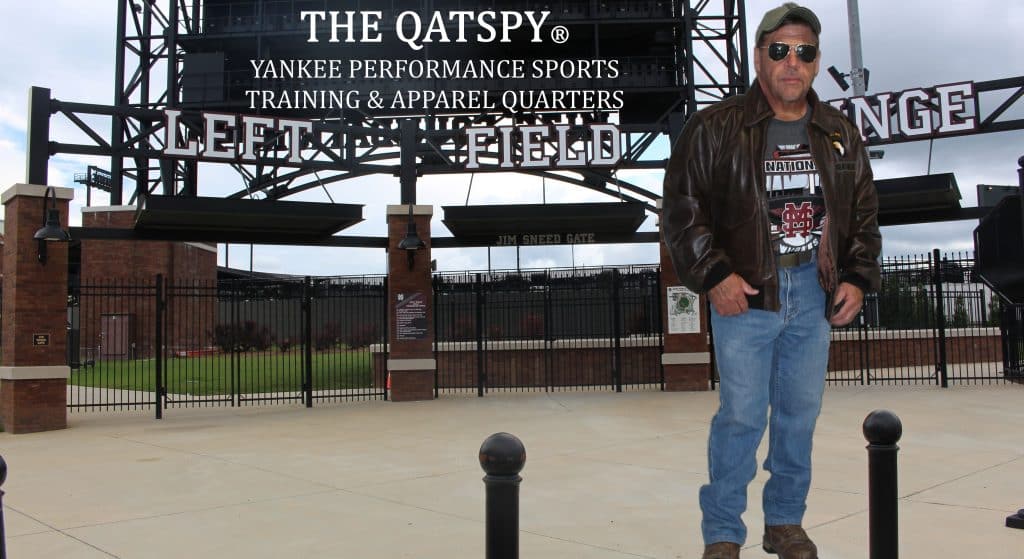 By: Charles W. Boatright
The Benefits that We can Realize From NIL- Sports has always been ONE of the Avenues for Improving Our Society and the Individual Achievement
Sports is the ultimate field of dreams for the individual to reach their full potential and develop what they could only hope to achieve. Sports is about facing obstacles, with determination, perseverance, and discipline to overcome those obstacles and achieve not only their dreams, but surpassing any success that they thought possible.
I enjoy competition on the field, court, or course, but what I really enjoy is hearing the post-game press conferences from athletes. When these athletes describe what obstacles that they overcame to realize their success, you appreciate their perseverance and what they achieved. Our young people need to hear these athletes' stories, not just of their success, but about their mental and physical training and conditioning that they maintained. Their real achievement was that they never give up attitude, despite what failures and disappointments they experience.
I, for one, even at age 64, would enjoy hearing from our college athletes describing their mental and physical training and conditioning that they used to achieve their success. Can you imagine what impact these athletes' stories would have on our young people in all levels of our educational system on how they use obstacles to develop their opportunity, despite rejections?
One athlete that I had the opportunity to hear his story was Herschel Walker, who overcame learning disabilities, limited athletic talents, and physical limitation to become the most elite athlete of our era. After I heard Herschel Walker describe his story, I wrote an article to help inspire others to not accept failure and rejection, but to use these to motivate themselves to achieve success that they couldn't even imagine.
Here a valuable lesson that I learn overcoming my own learning disabilities- Use failures to build experience; and use success to develop confidence. Never confuse knowledge with experience; they aren't the something.
One of my quotes that I formulated as I grew up with severe learning disabilities that I overcame was that instead of me being resentful and seeking revenge, I instead focused my attention on achieving success. The reason that success is the best revenge and response is that:
You never have to apologize for what success you achieved.
You don't have to lower your standards or compromise your character.
And you can use your success to help others and not be ashamed.
There are thousands of personal stories that college athlete could share with our youth and get compensation on telling their story. If the NCAA had acted decades earlier, we wouldn't have had the confusion and reluctance of athletes trying to develop professionally, not just in athletics, but personally.
David Portnoy, founder of Bar Stool, besides helping restaurants get back on their feet during this Pandemic, has also launched an endeavor to help college athletes develop their skills on being their own spokesperson in their ability to develop their name, image, and likeness, or BRANDING. Being able to communicate to others is essential in a professional setting and manner without using gap words or You Know multiple times in an interview or presentation.
We learn that everything we do affects our name, image, and likeness. Like Ray Lewis stated- Greatness is a lot of small things done well. Day after day, workout after workout, obedience after obedience, day after day. In other words, perseverance.
If there's one word that people find hard to define, but it is essential for success, it is our faith. But through my experience, I found the word perseverance can provide a better understanding of the term faith.
Herschel Walker is a walking testimony of perseverance and how he achieve his success. In regards to perseverance, the best quote was from President Calvin Coolidge who stated:
Nothing in this world can take the place of persistence. Talent will not: nothing is more common than unsuccessful men with talent. Genius will not; unrewarded genius is almost a proverb. Education will not: the world is full of educated derelicts. Persistence and determination alone are omnipotent.
I realize that some are concerned that only the top athletes on a team will benefit from NIL, but that doesn't have to be the case. NIL can allow, for example, the offensive guard that provides protection for the quarterback to get noticed. Alabama had a center, Landon Dickerson, who was key to their championship season. Some might know him for his railroad tie bumper on his pickup truck.
Landon Dickerson has been interviewed on the Marty & McGee Show, along with his quarterback, Mac Jones. NIL will actually put the spotlight on these type of players for their performance. Ask an NFL scout how important an offensive or defensive lineman is to the team. Quarterbacks are too important to the team's success to be hurt or trying to throw a pass on their back from the turf.
Sponsored By THE QATSPY®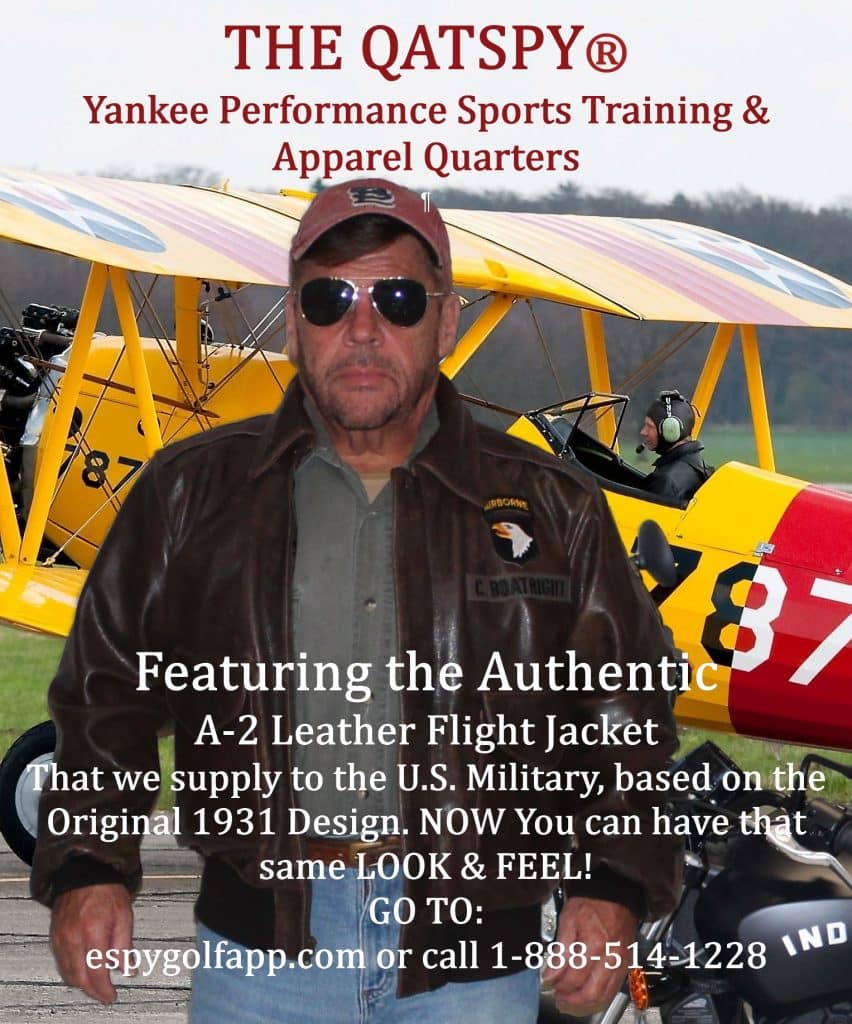 We carry both the A-2 and G-1 Leather Flight Jackets in our Online Store for both MEN and WOMEN. I have long since hung up my wool-blend sports jacket for the A-2 Leather Flight Jacket, even before the pandemic. I prefer The A-2 Leather Flight Jacket because it hangs better, whether standing or sitting for casual or business wear. You can clean and sanitize the A-2 Leather Jacket with just dish detergent and water, just by wiping the jacket down with a paper towel. The more you wear the A-2 Leather Flight Jacket, the better it looks and feels.