THE QATSPY Golfer's Sports Page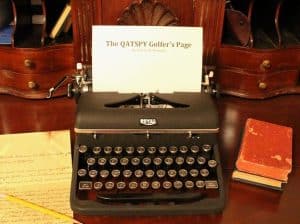 By: Charles W. Boatright
What Benefits the Heart and Body, Benefits the Mind
The Herschel Walker story is about a young boy that overcame insurmountable mental and physical odds by developing his athletic skills. Herschel Walker's story emphasizes what medical professionals and educators have known for decades. Herschel Walker proved the concept that what benefits the heart and body also benefits the mind. This is the reason why doctors encourage their patients to participate in competitive sports, and specifically golf as an important component to support their patient's physical and mental health.
Golf is probably one of the best sports to allow people and especially kids to improve both physically and mentally. One reason golf is beneficial as a sport is that golf can be played as an individual or as a team sport, from age eight to ninety-eight and beyond, especially if you walk the course. Bobby Jones, Sr., once stated that Golf is a game that is played on a five-inch course – the distance between your ears. Golf challenges the mind that provides benefits as we age. Golf can be used to prevent the onset of Alzheimer's. Golf also provides homeschooled students with an excellent means to include an athletic program into their curriculum with little expense or risk of injury.
Golf also provide an excellent means for fathers and mothers to enjoy time with their kids, while developing sportsmanship and personal skills.
The medical field for decades has supported the concept that what benefits the heart and body also benefits the mind.
Every athlete realizes that success is not obtained by just focusing on the conditions or trying to control the results, but by concentrating on the process and objectives. Usually, people who don't consider themselves successful tend to focus more on conditions and what they can't do in order to achieve an objective. They also tend not to see the importance of being committed to a process or to an objective. Success cannot be weighed down with results, only as wins and losses, but only with incremental improvement.
Athletes that are committed to a process are more successful in other fields, because they focus their attention on their preparation skills and perseverance. Results are the by-product of perseverance, process, preparations, and setting objectives. Results and conditions without a doubt change, along with our view of them, but the objective remains the same, to improve at one's own ability.
The Importance of a Parent, the Life Coach
The biggest influence that a parent, the life coach, can have on their kids' development is to get their kids involved in athletics. This allows the child to understand the importance of their process, preparation, perseverance, development, and sportsmanship. Athletes understand that a loss is used to gain experience; and a win is used to build confidence. The biggest misconception of a coach's job is that the coach focuses on wins. The coach's real job is to get the athlete to use their perseverance to see their full potential.
The Importance of Being a Life Coach
There was one such coach who had a big impact on allowing a young boy to see his full potential, Coach Tom Jordan.
One of the best documentaries that I have watched concerning the potentials, priorities, objectives, and decisions was a series done by ESPN 30 for 30, covering the life story of Herschel Walker. Herschel Walker is a 1982 Heisman Trophy winner, from the University of Georgia, and an All-American for three years straight (1980, 1981, and 1982). And he also won five other awards. Herschel Walker, by all accounts, is one of the best athletes to have ever played the game of football. This is the successful side of Herschel Walker's story. But there is another side to the story that made Herschel Walker an outstanding athlete and valedictorian in high school, even with his disabilities. Herschel Walker even stated in this 30 for 30 documentary that his situations that he had to face influenced and made him who he is today.
Herschel Walker grew up with a speech impediment and a learning disability, and was not naturally athletically-inclined. While in elementary and junior high school, Herschel Walker was bullied and teased beyond mental tolerances. He was placed in the back of the classroom in order to not hold back the remaining class. He did not participate in recess, due to the physical and mental abuse he received from some of the other students. On the last day in the eighth grade, Herschel Walker reached a life-changing experience, when he was beaten up by a gang of classmates. Instead of being resentful, angry, and seeking revenge that would have been destructive, Herschel Walker instead decided to pursue sports to overcome his situation. Sports provided him an outlet to develop as an athlete to demonstrate his patience, perseverance, potential, and confidence to become successful. This underlined that success is not proven in the results but in the process that is followed.
Parents' Main Responsibility is to Provide a Positive Environment for Kids
Sports provided Herschel Walker an amazing opportunity: FIRST, to recognize his deficiencies and take responsibility for his transformation. SECOND, to seek out a positive environment and resources (people, information, and techniques) to assist him in making the necessary changes. THIRD, to develop a process to make the changes or transformation. FOURTH, to work hard, with patience and perseverance, through failure and success to gain experience and confidence. The FIFTH to achieve an objective by staying focused on the process, instead of just the results. Do not let yourself get distracted by conditions, or lack of results. Conditions change and results are just indicators. The real objective is one's improvement; this way the objective always remains the same to improve.
Do not let yourself get distracted by conditions, or lack of results. Conditions change and results are just indicators. The real objective is improvement; this way the objective always remains the same to improve.
Herschel Walker sought out help from a special person, Coach Tom Jordan, a person he credited with his transformation. As his high school coach, Coach Jordan worked with Herschel Walker and provided him the support to develop a workout program that included: resistance running, sit-ups, and pushups. Herschel Walker was transformed from a person with little to no athletic ability or confidence into a world class athlete who was the top college recruit during his senior year in high school. Herschel Walker, without a doubt, set a new standard for excellence! He was considered one of the best football players and running backs of all time.
This is the reason why kids should be encouraged to participate in sports, like golf. Golf can be played from the age of eight to ninety-eight and beyond. Herschel Walker used sports to overcome a significant number of obstacles by allowing Herschel to:
Recognize his deficiencies and take personal responsibility for his own performance in achieving his objectives.
Seek a positive environment and someone to assist him in developing the skills and techniques needed to succeed. This is where moms and especially dads are important to a kid's developmental process. Herschel credited Coach Tom Jordan for helping him to develop a process to achieve his objectives.
Use assistance from Coach Jordan, to establish a challenging workout procedure to develop his abilities that allowed him (Herschel Walker) to take full advantage of his talents and potentials.
Develop a process based on dedication, perseverance, patience, and a hard work ethic to transform himself beyond his condition with limitations to being a top college recruit.
Succeed, in part, to his ability to create a conditioning program that was more stringent than the conditions he would encounter on the field or in life. Herschel stayed focused, and didn't get distracted or discouraged by results or conditions, and he never sought his own revenge as the biggest factor in his success.
Remember: The best revenge is committing to a process for success.
Another inspiring story was the 2015 NCAA Women's National Golf Championship between Baylor and Stanford Universities, where Mariah Stackhouse (second from the right in the photograph above), on Stanford's team, used her determination, confidence, and focus on her objective to play her best that helped Stanford win the tournament in a playoff. Click on the photograph above to see my full article on how this match played out between two talented golfers from Stanford and Baylor.
Two decisions that you as a parent, or life coach, can make for yourself and your kids are to get a copy of my book, The ESPY Golf Swing Coach, and place this book and a golf club into their hands. You will never look back, but only forward at this decision. You will not miss with this for yourself and/or your kids.
OR

For a full list of articles on how to get yourself and your kids involved in golf go to THE LOCKER ROOM by clicking the locker room below: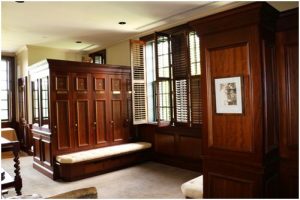 Facebook – The QATSPY Golf Approach
Twitter – @cwboatright
Google+ – ESPY Golf Swing Coach
YouTube – ESPY Golf Swing Coach
Once you learn WHY, you don't forget HOW!
YouTube Videos:
https://youtu.be/ZGVNrIw_wlo (Cam & Cam-over elements)
https://youtu.be/K2FDHZ3AX9w (Figuring your proper swing plane)
https://youtu.be/TO82PMO6G8M (Developing muscle memory)
A Recommendation for your Golf Game:
I would like to recommend a wonderful radio program that I regularly listen to on my I-Heart Radio app on KARN 102.9 FM station, out of Little Rock, AR. They air a golf show called "Arkansas Fairways and Greens," at 7:00 AM CT each Saturday morning, hosted by Bob Steel and Jay Fox.
Until next time– Be Synched, Tee-to-Green, with The ESPY Golf Swing!
Please take advantage of my SR-925 Diet Program, where I lost 6 inches in my waist in 3- months (FREE of CHARGE) with the CASPER Workout Program, detailed in Section 20 of my book:
SR-925 Diet Program:                       http://goo.gl/R52K67
The CASPER Workout Program:        https://goo.gl/4USxcW
Please include an exercise routine in your weekly schedule.
Also, learning The ESPY Golf Swing Coach process is an excellent way to develop Rhythm without experiencing the Blues in your golf game, learn how to take your baseball-style swing from the batter's box to the tee box: