THE QATSPY® Quapaw Athletic Training Sportswear Performance Yukan Outfitter Company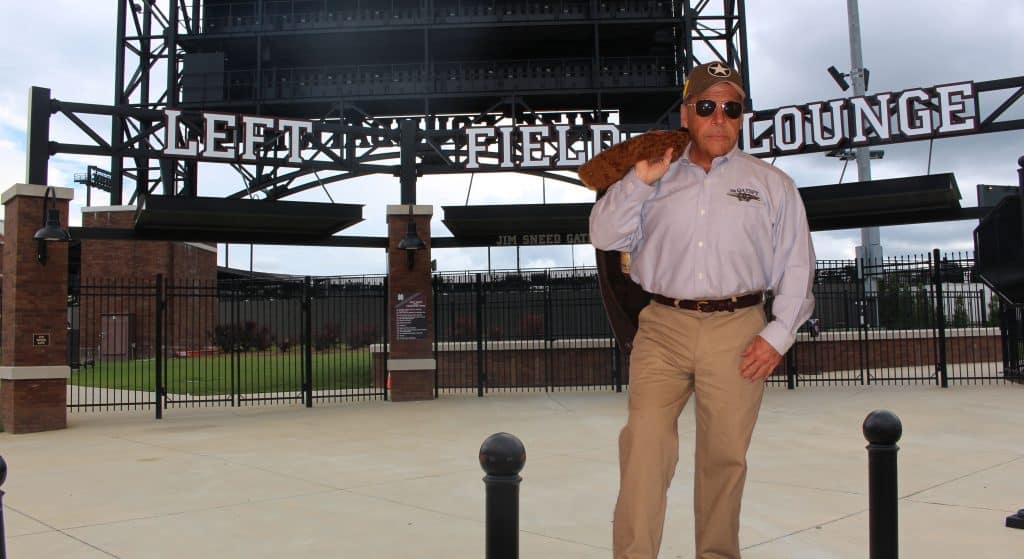 By: Charles W. Boatright, President of THE QATSPY®
Sports, Terms for Endearment in Our Life: Sports is Our Biggest Incentive for Staying in Shape to Maintain our Health and Fitness in Life
Brooks Koepka and Tiger Woods both used the sport of golf not to just stay healthy and fit, but to just survive their debilitating injuries that both suffered. We all know the vehicle accident that Tiger Woods had in 2021 that he was just fortunate to just be alive, but you might not be aware of the knee and hip injuries that Brooks Koepka detailed during his press conference at the Masters on Thursday, April 06th, 2023 after his impressive opening of a 12- under round at the Masters.
In 2021, Brooks Koepka had a serious fall at home dislocating his kneecap. When he went to pop it back into place, Brooks shattered his patella (kneecap) and tore his medial patellofemoral ligament, and that does hurt with a capital "H". Believe me this is excruciating that is gut wrenching with extreme pain and swelling to follow this type of an injury. Brooks also had a hip issue, as well.
What allowed Both Brooks and Tiger to get back to the sport of golf was their ambition, determination, perseverance, and their resolve to compete again, which is the essence of sports. In other words, why we play sports! Like millions of athletes can attest to, both amateur and professional a like, the road to recovery is long, agonizing, arduous, and at times just excruciating as the initial injury was. But, what is even more significantly, they continue to rehab. Once you suffer an injury, it is yours to keep, and to deal with all through your life with limited mobility to discomfort.
One of the most noticeable impacts of an injury is the limited mobility that is a part of post recovery and life after rehab, especially as we age. Even with these obstacles that we will have to face and overcome, sports provides us the ambition to continue to train and to perform and to compete on the field of play. This is why being active in some type of sport is important to our health, fitness, and well being, not just physically but mentally, as well.
Not having an active lifestyle is the one of the worst avenues we can take that compromises our health and fitness as we age. Our body's will perform to the level of the challenge we undertake. Even our muscles will retain the level of strength and mobility needed to perform if we follow a routine fitness and healthy diet. This is the reason following a healthy diet and maintaining a level of fitness is essential, and in sports in providing us an incentive to maintain our health and fitness. I even consider my fitness a sport.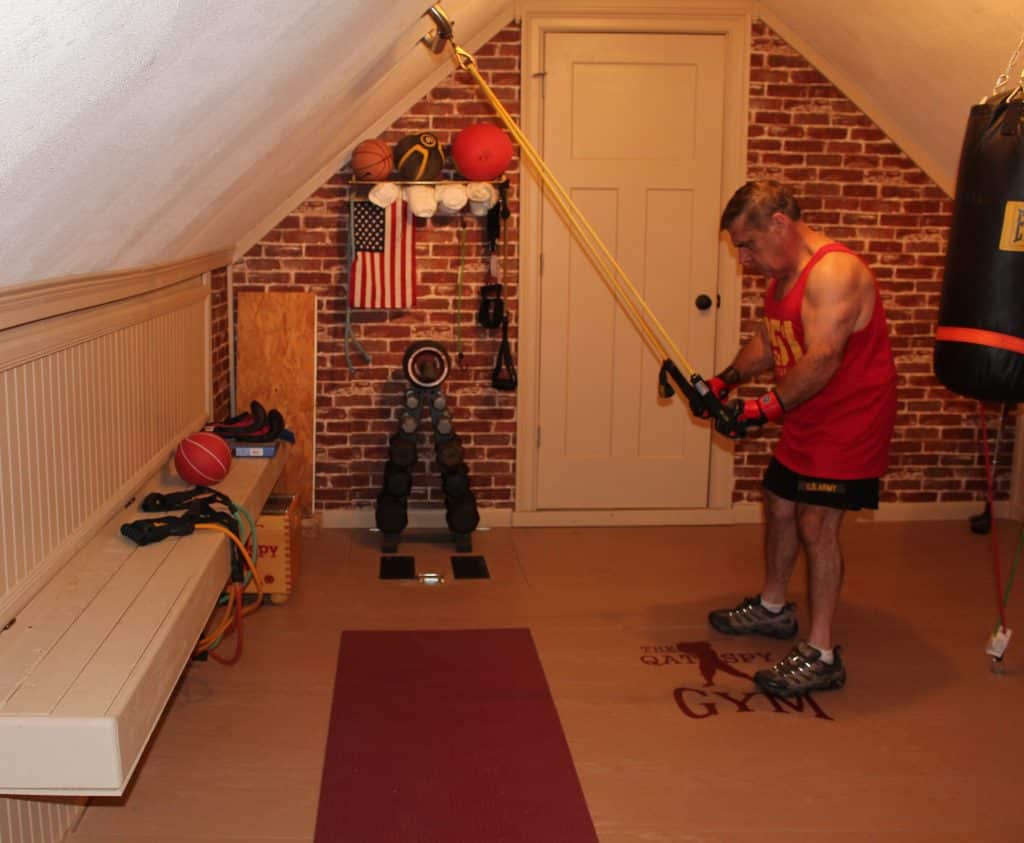 At age 65, I still do strength and conditioning training, participate in sports and follow a healthy diet that allows me to have a healthy and active lifestyle. I will be the first to admit that at times it's not easy to workout in my Mojave Gym doing my Cardio-Aerobic Strength Training, because of injuries that I suffered in the past. But I know all too well that if I DON'T, the alternative to not working out and following a healthy diet is even worse.
Like many Others, I had to Deal with Injuries
I was medically discharged from the U.S. Army after a jump training exercise that dislocated not just one knee, but both knees that also re-injured my right hip. Since than, I've had four (4) knee surgeries and a hip replacement. The incentive that I had to rehab was not just to recover, but to maintain my health and fitness where I could play sports that I enjoy on an amateur level.
Not only did I continue being active in sports, I follow The CASIMIR DIET & FITNESS System that has allowed me to model our Hemi-Quinn Bush Pilot Sportswear at age 65, featured image. Not only have I retained an active lifestyle that I had in my mid-30's, but I also maintain the age of my skin that I had in my mid-30's based on my diet of WHAT (MIR at or below 3.25) and WHEN (9 a.m. and 6 p.m.) I ate and following my fitness routine 5 to 6 times per week.
The featured photograph was taken at Mississippi State University's Baseball stadium at the Left Field Lounge at Dudy Noble Field at Starkville, Mississippi where we went to do a photoshoot and catch a baseball game with Arkansas State on March 21st, 2023. Love watching college baseball especially the College World Series held at Omaha, Nebraska.
Just to show the results from The CASIMIR DIET & FITNESS System has provided me even at age 65, I did an AB Challenge, shown below, on January 07th, 2023 in our hangar. I did the AB Challenge after a photoshoot where I'm sitting on my INDIAN Scout Bobber 60 Motorcycle with the P-51 Mustang in the background. This P-51 Mustang is like the one in TOP GUN: MAVERICK Movie that Tom Cruise owns and flies in this movie.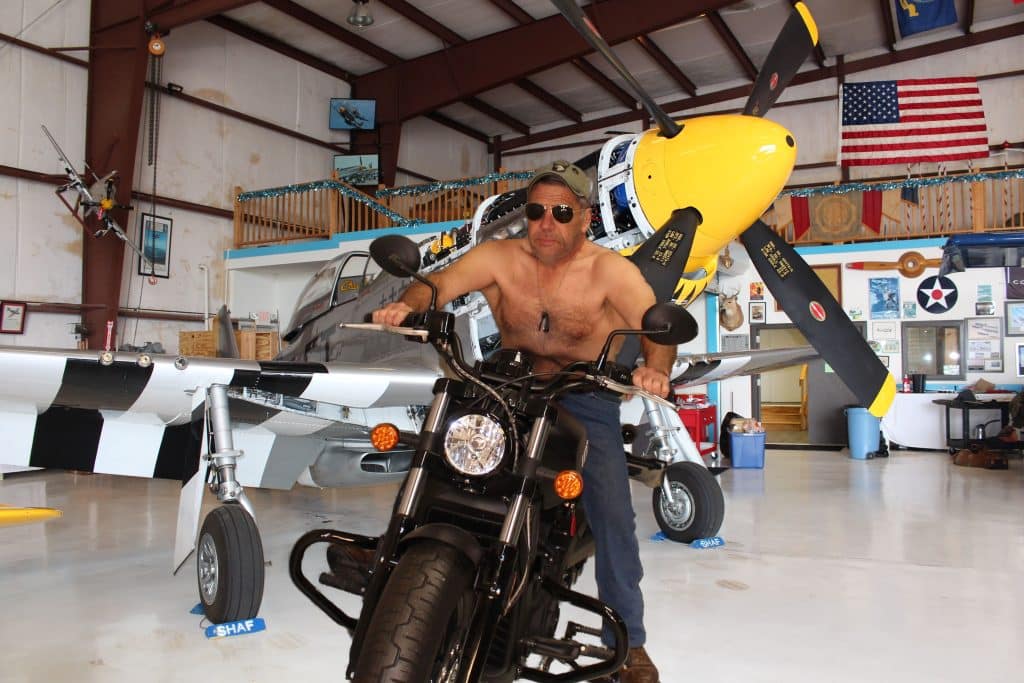 The term CASIMIR stands for Caloric ■ Amino acid ■ Soluble fiber ■ Intermittent fasting ■ Metabolic ■ Index ■ Rate Diet. To purchase your Download copy of The CASIMIR DIET & FITNESS use the link below:
Headlines:
Sports, Terms for Endearment in Our Life: Sports is Our Biggest Incentive for Staying in Shape to Maintain our Health and Fitness in Life. Not having an active lifestyle is the one of the worst avenues we can take that compromises our health and fitness as we age.