THE QATSPY® Quapaw Aviation Tactical Sportswear Performance Company OUTFITTERS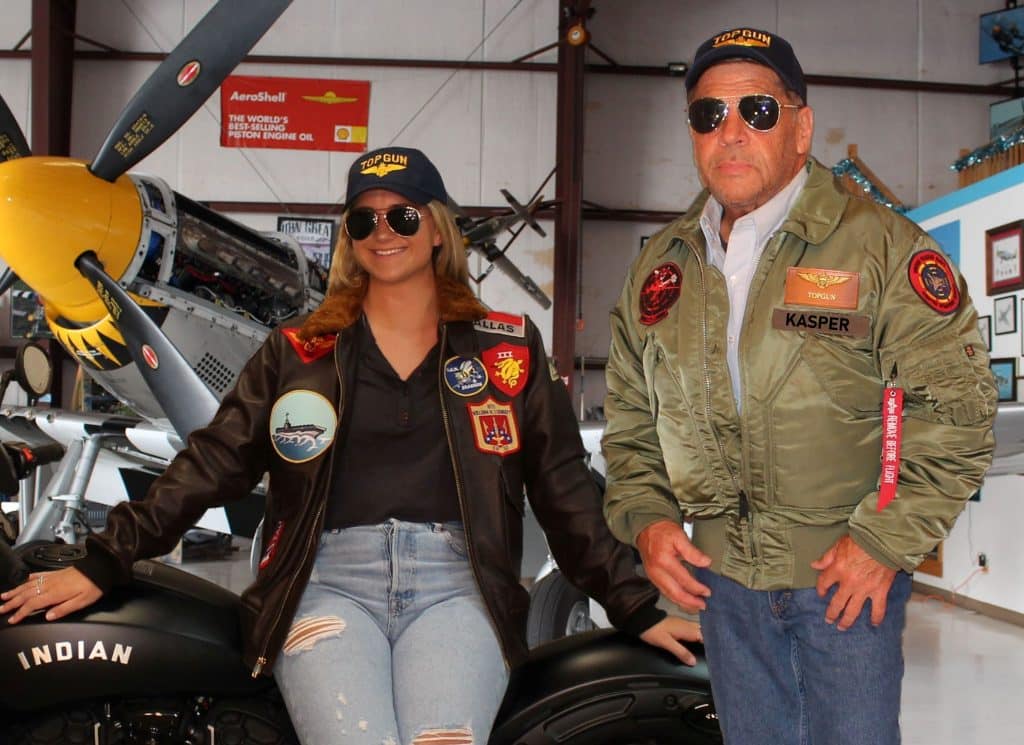 GUYS- FALL, FOOTBALL, and the WINTER Seasons are right around the corner, and these make great SPORTS JACKETS for both men and women. Nothing beats the classic fashion of the A-2, G-1 Leather or CWU-49P Nylon Flight Jacket that we supply to the U.S. Military that are also available to the public.
So How Did I Reverse my Aging Process? My First Goal was to Just Lose Weight and to get into Better Shape; Then What Happened after 3 Mos.
What caught my attention by mid March of 2015, 3 months after starting my diet and exercise program, was how my skin was changing, looking younger by decades. I was actually stopping and reversing my aging process. That was something that I was totally not expecting, especially being 57 years of age at the time. Now I had another reason to eat a healthy diet and exercise, younger looking skin.
At age 53, I started establishing a date for retiring at age 57 and to start my sportswear, performance, and photography company; thus, the designation: SPY of, THE QATSPY®. But first, I had to have a hip replacement surgery to where I could start working out once again, since I was 45- pounds overweight. The debilitating pain of my hip got so bad that I couldn't even operate my tractor on my farm, much less just to walk to get onto my tractor.
One thing that I read concerning fitness was that exercising helps rejuvenate your cells' ability to replace themselves more frequently that naturally declines after you reach your mid 30's. Rejuvenating the skin didn't register with me at the time, because my main objective and focus was just to lose weight and inches off my waistline.
If you have hip issues, DON'T wait, the pain and limited mobility aren't worth putting it off. And don't let them talk you out of it because you're too young. Why give up enjoying your life now while you are young, to wait until your 65 or 70 to have the hip replacement surgery.
After surgery in October of 2014 at age 57, I had time to attend kinesiology classes and develop my diet and fitness program that I was going to use, once the doctor released me in the middle of November of 2014. My main interest in my diet and fitness program, that I developed, was to just lose the weight and inches and to get into better shape. Below is my actual Waistline Chart that I kept starting on November 28, 2014. If you're thinking of losing weight and inches, you can expect to lose on average of about 0.25- inches per week, or about 1.75 pound per week.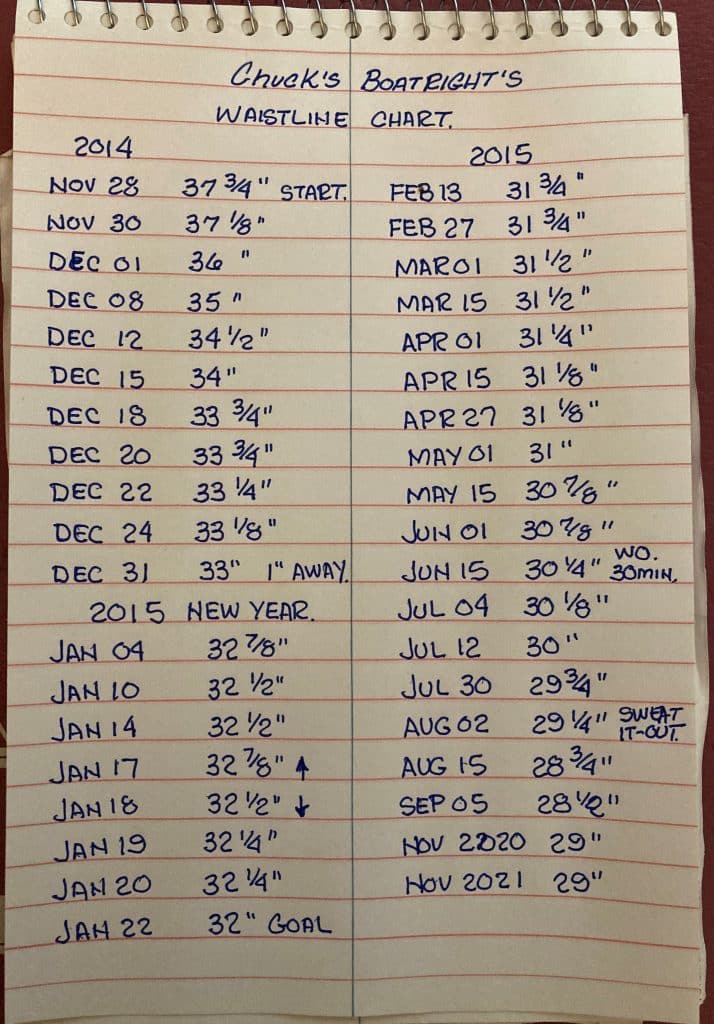 Another part of my business is that I cover sports and write interest stories on how sports impacts all our lives directly and indirectly. When Mississippi State University Bulldogs Won the NCAA Baseball College World Series in June of 2021, I went to cover the presentation of their rings during the Kentucky vs. Mississippi State Football game on Saturday night, October 30, 2021. This photograph was taken during that game. I'm 64 years old, and the young lady that works and models for us is in her early 20's.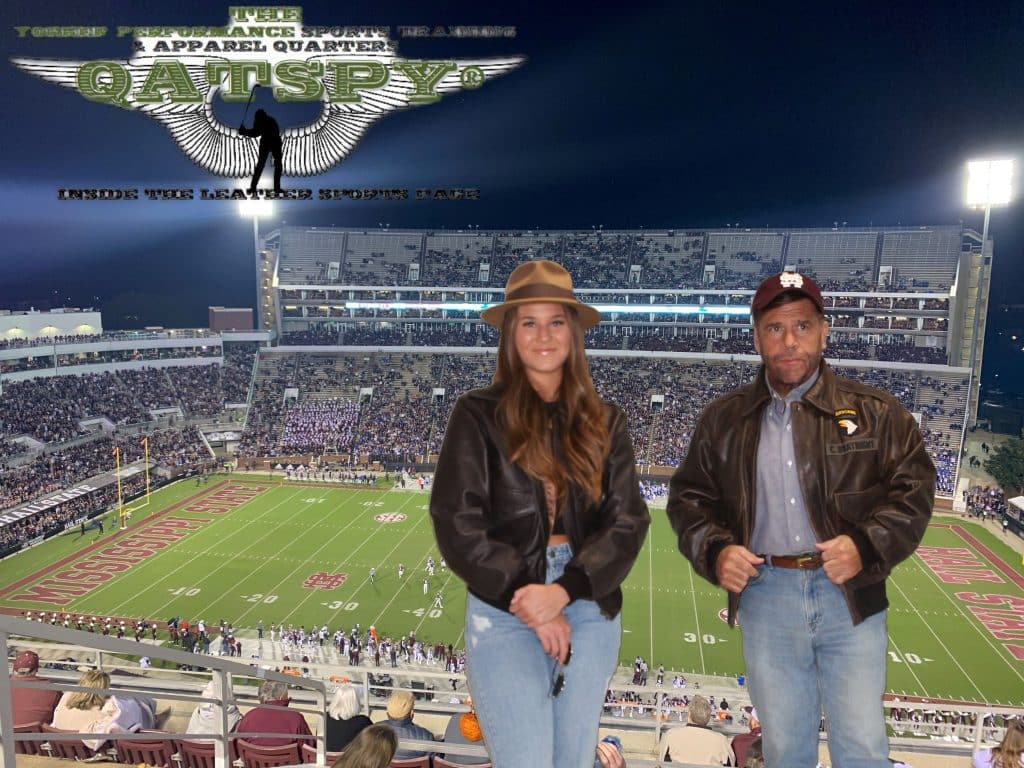 The age-defying benefit was so unexpected, that for the first time I considered coming from behind the camera lens to being in front of the camera lens to start modeling our sportswear that includes the A-2 and G-1 Leather Flight Jackets that we supply to the U.S. Military.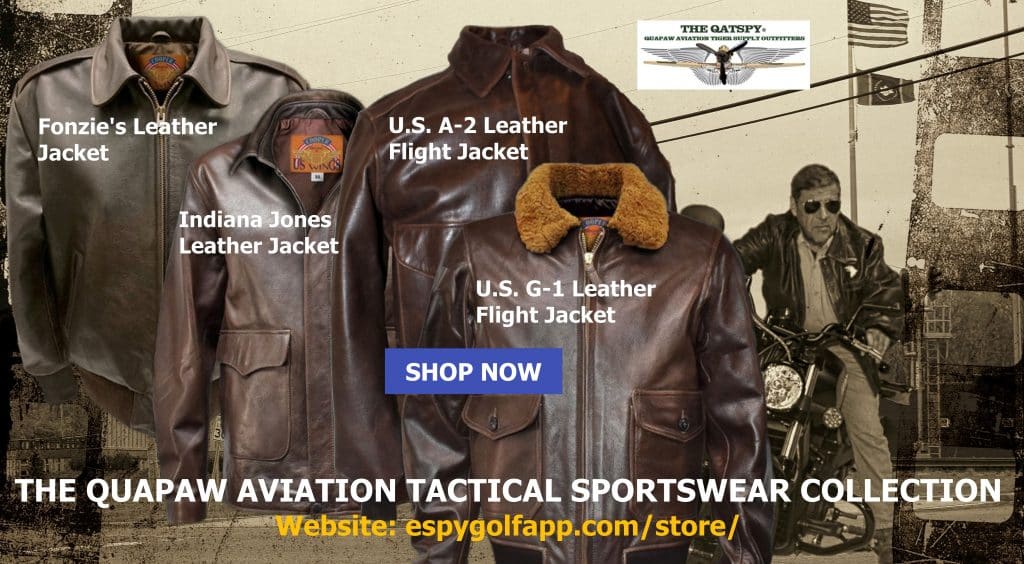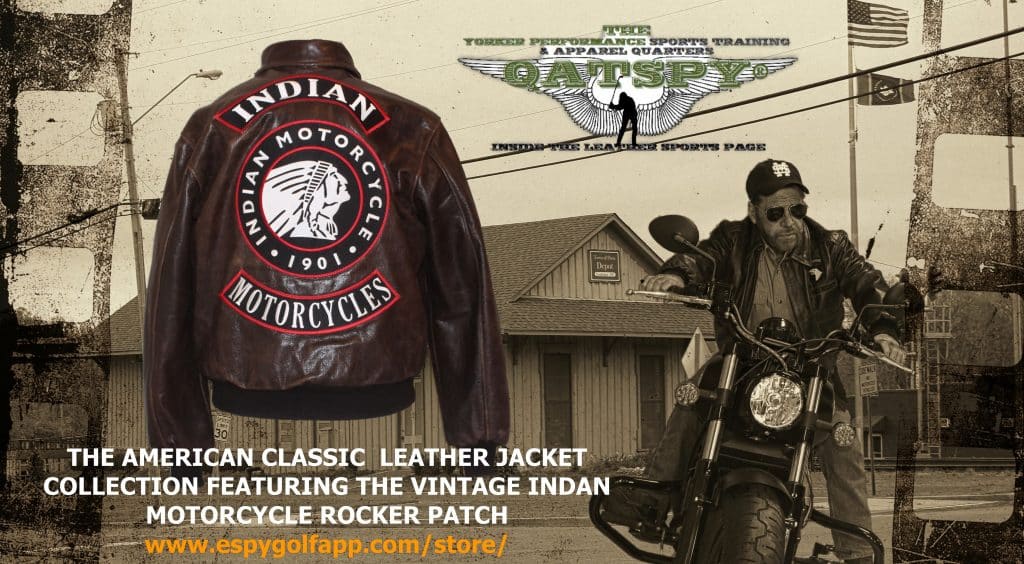 My DELPHI Diet is based on a high protein, high fiber with Omega-3 nutrition; and exercise routine consisting of Cardio-Aerobic Strength Training that provides my body with Retinol and collagen. These are the building blocks for healthy, younger-looking skin. The strength training builds your skeletal muscles that are responsible for producing Collagen that benefits the skin for a younger-looking and textured skin, even in our mid-60's and beyond.
Retinol Plus Collagen for a Healthier, Younger-Looking and Textured Skin
The objective of a skincare program is to provide your body with the ability to replace old, tired skin cells with new ones on a more frequent basis to prevent drying and wrinkling of your skin that starts occurring in our 30's. Again, I wasn't expecting my diet and exercises program to provide me with the skin that I had in my mid-30's at age 64. This proves that a healthy diet and exercise program doesn't just prevent the aging process, but can actually reverse the aging process that occurred, in my case.
One of the key factors in The DELPHI DIET & CAST FITNESS is the Health Index (HI) Factor that identifies foods that are high in Fiber, Protein, and Omega-3, mainly for my weight loss and conditioning. But what I found out later in March of 2015, the HI Factor was the source of my younger, age-defying skin. Example of food with a low Health Index Factor are like the following:
· Salmon
· Dairy Products
· Eggs
· Tomatoes
· Sweet Potatoes
· Pinto Beans
Sweet Potatoes and Pinto Beans are considered by Dietitians as the perfect food. What's special about Sweet potatoes are that they contain Vitamin-A, a key nutrient in Retinol that supports the health of the skin.
Approaching Skincare from within
The best treatment for skincare still remains your diet, exercising, and healthy lifestyle habits. I listed Sweet Potatoes and Pinto Beans because they supply the body with retinol and collagen that the body needs. The best foods for collagen are high in protein, fiber, and amino-acids, like omega-3 foods. Foods that are high in Vitamin-A are a great source for providing your body with Retinol.
I lost over 50- pounds and 8.75- inches within nine (9) months by eating on the premise of WHAT I consider the perfect foods, including Sweet Potatoes (HI- 2.77) and Pinto Beans (HI- 2.75). Over half the weight and inches that I lost came off within these first three (3) months. This was the same period that I noticed that my skin lost 25 years off its appearance.
Finding your healthy Waistline: Take your height in inches and divide by a factor of 2.0. For Example: My healthy waistline is 66- inches/ 2.0= 33- inches. But since I had plans on modeling, I use a 2.20 factor, or 66/2.2= 30.00- inch Waistline. I was looking at losing 7.75- inches in my waistline, not small feat in 9- months. My expected date was 7.75/0.25 per week= 31- weeks or Friday, July 3rd, 2015. Refer to my Waistline Chart, I missed my objective by one-eighth-of-an-inch.
Your diet high in fiber, protein, and Omega-3 prevents wrinkles, improves firmness, tone, color, and resilience of the skin, harder nails, thicker hair, and less joint pain. For some of us over the age of 60, reducing joint pain is a significant improvement to our lives, by itself. This is especially for me, for instance, after having four knee surgeries, and a hip replacement, losing pain was a welcome relief.
But THE WHAT is just half the ability for dropping weight, inches, and dropping years off the condition of your skin. Just as significant is THE WHEN to eat. The body has circadian rhythms where it processes our food between 9 a.m. and 5 p.m. The Health Index Factor is a huge factor for WHAT and WHEN you eat, is a component of time to eat in order to lose weight and keeping the weight off over the long run.
But WHEN to eat also affects your skin's ability to restore and rejuvenate itself. So when you eat past 6 p.m., you are, in effect, interfering with this natural process to totally derail it. This was even a topic on John Tesh's radio show, Intelligence for Your Life, on May 11, 2022. This segment on his show supported what I was doing just to lose weight and to keep off the weight, by eating between 9 a.m. and 5 p.m. I DO NOT eat past 6 p.m. period! I have a slogan- Nothing ever good happens after 6 p.m. in your diet of WHEN!
I have kept my weight off for 8- years NOW! Pay close attention to WHAT you eat, based on the Health Index Factor, and WHEN you eat, based on eating your meals between 9 a.m. and 5 p.m., with the latest being 6 p.m.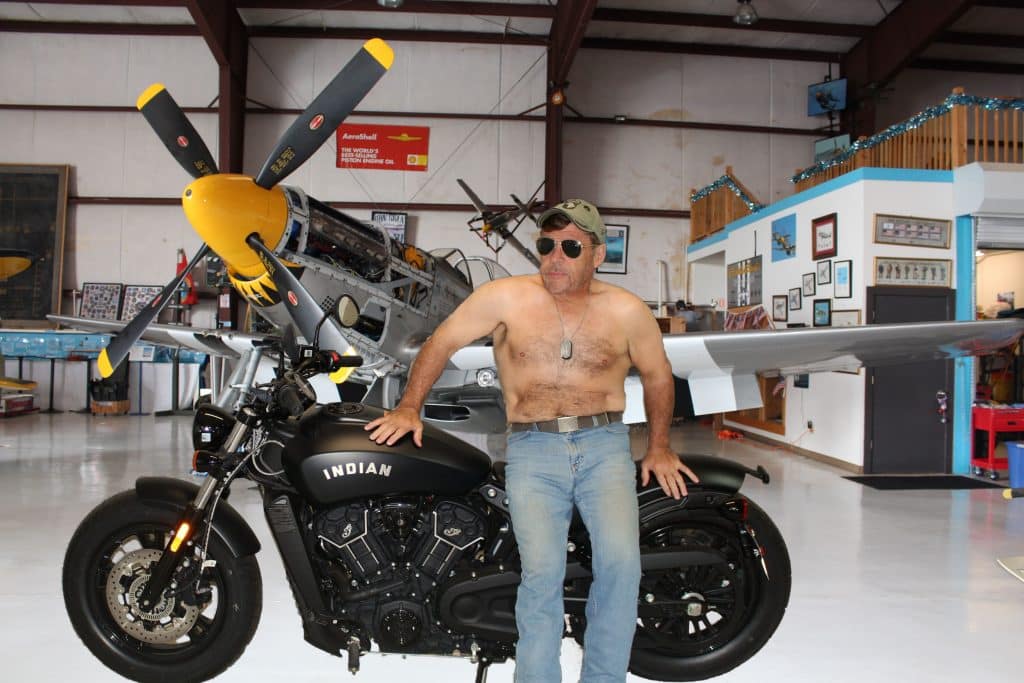 A Home GYM that Anyone can Set Up and Benefit From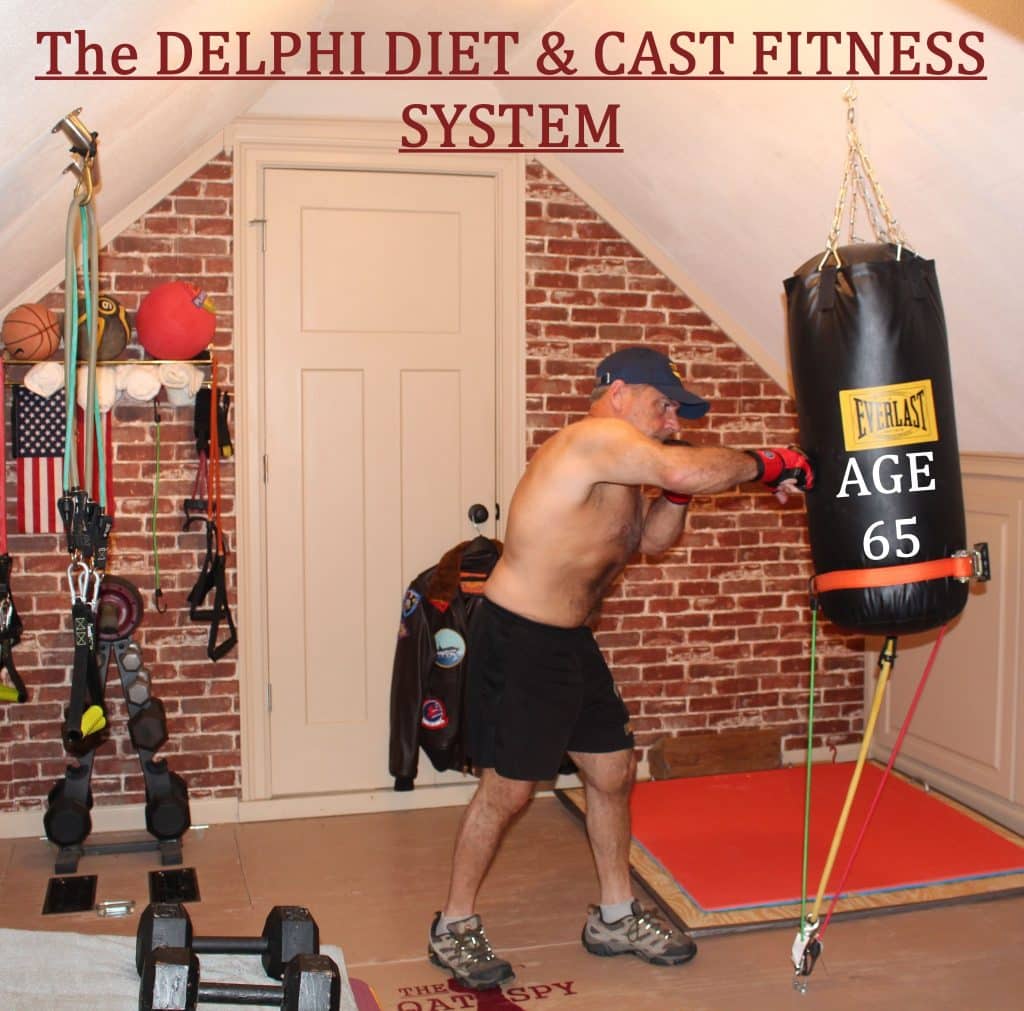 Diet, with exercise, improves muscle strength, tone, and more important condition your muscles, even at the age of 65. This caused me to renovate the area over my photography studio and golf training facility in 2019 into my home GYM, right before the pandemic. It was money well spent, because I had an allocated area that allowed me to invest in my health by working out. If you don't have a dedicated area for your gym, a spare room with a solid door would work as well, which I used for years before my GYM.
Now, I did not install air-conditioning, on purpose, in my GYM. Working out in my GYM, I wanted and counted on sweating to improve my skin and for conditioning my body to be able to work on my farm in Madison, Mississippi and Nixa, Missouri. The conditioning component, especially cardio-aerobics, comes from working out in temperatures in my GYM in the summer months that can reach 118 degrees Fahrenheit. In the winter months, I just have to put on my sweats and take advantage of sunny days to warm up the attic space, my GYM, over my photography studio.
CAUTION: You will have to work up in order to acclimate yourself to these types of temperatures. If you feel fatigue during your workout just STOP and drink water.
A SIDE NOTE: Here is something interesting about Nixa, Missouri– In the movie series, Jason Bourne (Played by Matt Damon) revealed that his character was from Nixa, Missouri. We've have a farm there for decades.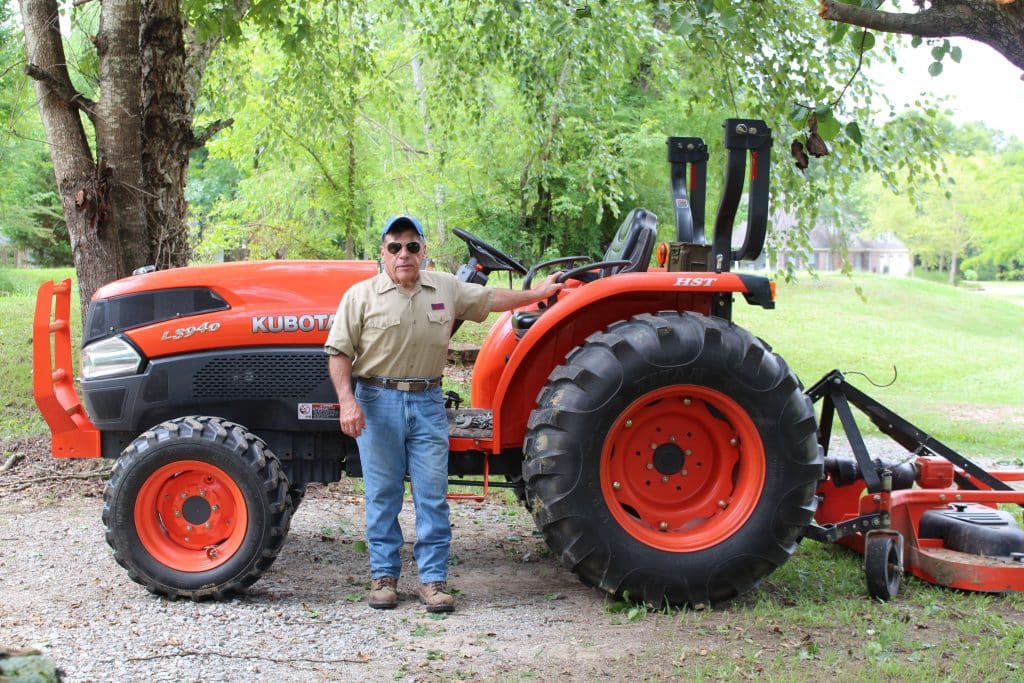 The DELPHI DIET & FITNESS System has allowed me to get into the best shape of my life, while also being able to have an age-defying Diet, Exercise, and healthy Lifestyle that I had in my mid 30's, at NOW age 65. Losing weight, getting into better shape, and conditioning are some of the best things anyone can do for themselves and their family and friends.
Exercise has numerous benefits, so much so that I couldn't even come close to listing all of these benefits here for a person's physical, mental, and spiritual wellbeing. But following this theme of age-defying techniques, exercise helps to restore and to rejuvenate itself and reduce the effects of age on your body and on your skin on a cellular level. I actually reversed the effects of aging on my skin and body by decades.
If you are like me, I didn't want to work over 30-odd years doing what I have to do, to only retire and not be able to do the things I wanted to do, which is to enjoy life and remain active. Riding my INDIANA Scout Bobber Motorcycle replaced flying aircraft for 33- years. I also wanted to play and coach golf, and work on my farm, just to name a few activities. Below I was in HICO, Texas, while traveling to see a client connected with the U.S. Army when this photograph was taken. I can't pass up classic, commercial art painted on buildings or old train depots. When I see one, I've got to stop and catalog the history of it: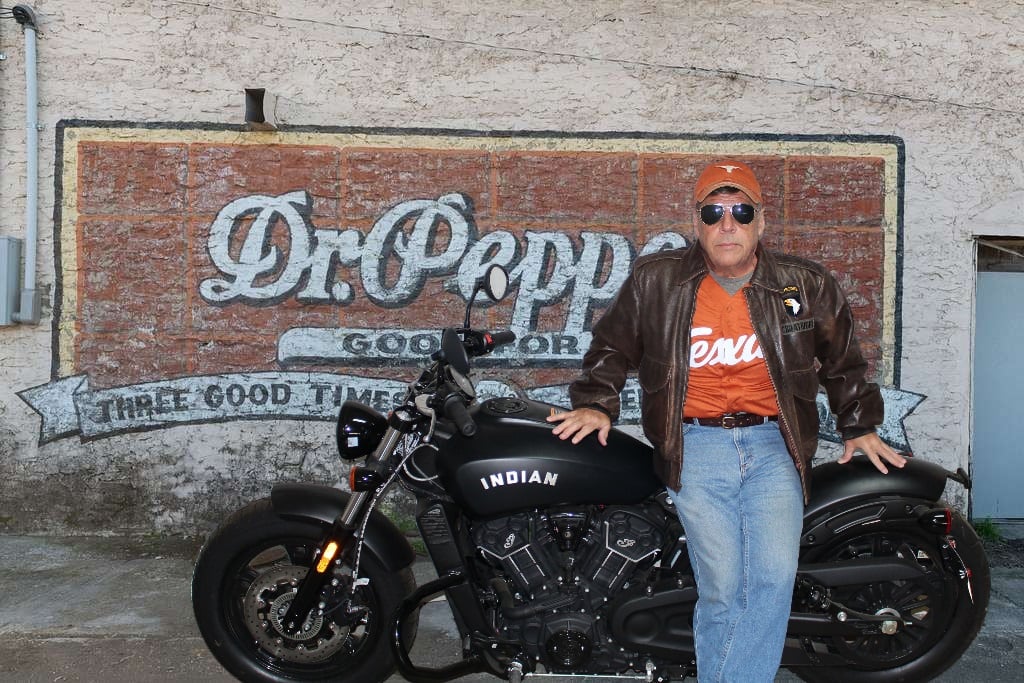 One of my Exercises that has Surprising Benefits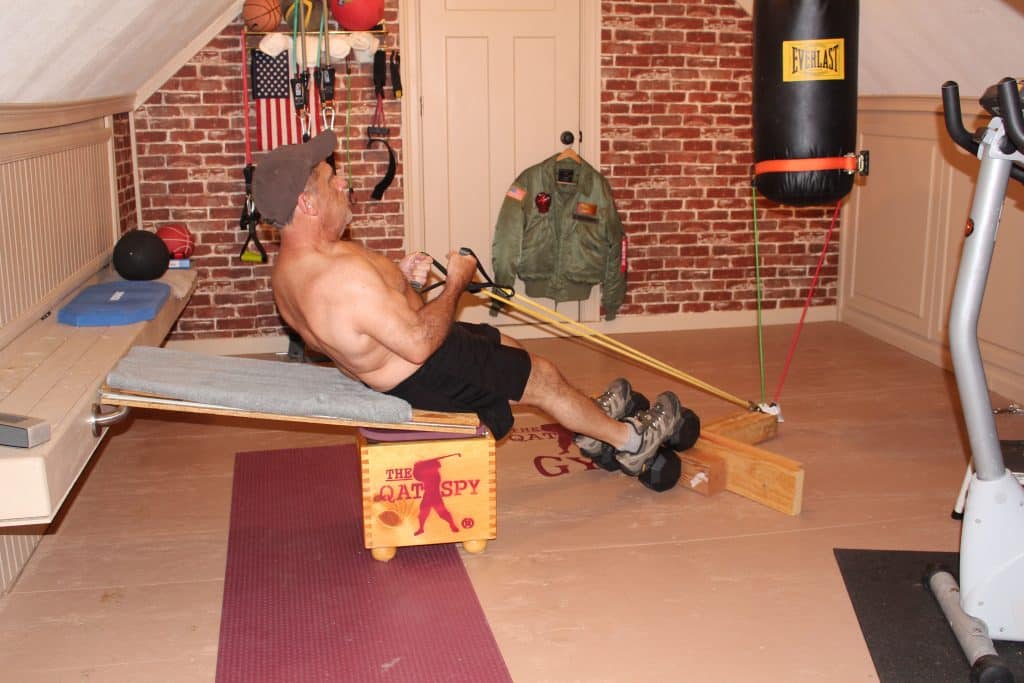 I added a Resistant Rowing Exercise to my normal workout two months ago. To my surprise, I eliminated my sciatic nerve issues of pain and numbness in the back of my legs, calves, and the bottom of my feet that also caused balance issues to occur. I was so impressed with my results that I included the Resistant Rowing Exercise element as part of working with my students.
One of my male students had ED issues, two weeks after performing the Resistant Rowing Exercise, and he actually eliminated the issue that he had with ED and stopped his medical treatments. Above is an illustration of me in my GYM performing the Resistant Rowing Exercise. This is like a Miracle exercise. I would encourage you to add this to your normal workout routine ■
Below is my DELPHI DIET & CAST FITNESS that explains how you use Health Index Factor to read Nutrition Labels to determine the foods that are high in Fiber, Protein, and Omega-3, but low in Sugar and the hidden Sugars (Starches). This also has videos of all my workout videos and how to safely perform each exercise to prevent injury or damage to joints. These videos have all 24- exercise elements. This also lists all the exercise equipment that I use and how to start up your own Home GYM.
REMEMBER: It isn't the amount of weight that you can lift a few times; but the number of reps and sets you can do. I don't have a dumbbell over 45- pounds that I work out with during my exercise sessions.